The trails of New York City-based band Poise - Lucie Muphy (guitar, vocals), Sam Skinner (guitar), Mike Dvorscak (bass), Stella Kortchmar (keyboards), and Theo Munger (drums) take us to the rural mountains of Vermont for the Woods Sessions.
Songwriter Lucie Murphy emotionally charged voice, comparable to Adrienne Linklarter's love child with Kim Deal, packs an underlying warmth to her craft that keeps listeners on their toes. Together, Poise crafts high-packed energetic songs that are gentle yet powerful and intensely profound.
In the midst of a global pandemic, Poise escaped to the rural mountains of Vermont to decompress, write and track a series of songs that would come to be known as the "woods sessions". All the while doing what the band does best; pickling onions, disco dancing to Dua Lipa, and swimming in their spare time. 
The band is currently writing and recording for an upcoming record, and we're excited to hear it! In the meantime, check out our interview, and get a peek of the new song, Walked Through Fire, from the wood sessions below! 
Slumber: When did you first get the urge to start writing music?
Lucie Murphy: It started with guitar. My dad was a guitarist; we always had instruments lying around growing up. I think I just wanted to do what he was doing. I spent a lot of time taking guitar lessons before I started to write music in a serious way. I started playing in bands, and we needed songs to play.
Slumber: What was your experience like going to Purchase? What did you study?
Lucie: I love Purchase because there are so many different kinds of creative people there. I studied photography but the music scene was so integral to my growth as a musician. There were so many great bands in the Stood community and I felt so supported by them when I started playing shows. They're my dear friends to this day.
Slumber: How do you feel like your style has evolved since graduating?
Lucie:  In the past couple of years since I left school I've really recognized the importance of exercise, meditation, and alone time in my songwriting process. I've become a way more prolific and disciplined artist. My influences have also evolved greatly. I'm more inspired by folk and pop music than the grunge and guitar rock that shaped Poise EP. Most songs on that record were written around a riff. Now I write vocal melodies before anything else.
Slumber: It seems like you have been working creatively and playing bands since I meet you when we were teens. What is your process like writing with a band vs. writing individually? 
Lucie: I've always written the structure of a song alone before bringing it to a band for arranging. It's helpful for me to get out of my head after I've kept a song close to me for so long. I always want the band to be as excited about the song as I am and they often make me see it in a new way, which is always so fascinating and opens me up to new possibilities of where the song could go.
Slumber: What was the process of recording the Poise EP? Would you say the bulk of it was recorded in a studio?
Lucie: It was a long process, about two years. I was in school and working a job; it was a challenge to find time to record. I also had no idea what I was doing. It was my first album. Making it was not just a process of recording but also of learning how to trust my ear. 
I made it with my dear friend Mike Dvorscak who engineered, and my longtime collaborator Max Kupperberg who played drums. We recorded in upstate New York, at the homes of some friends who were gracious enough to lend their spaces while they were on tour. I love recording in houses; I love to completely immerse myself in the process of making something.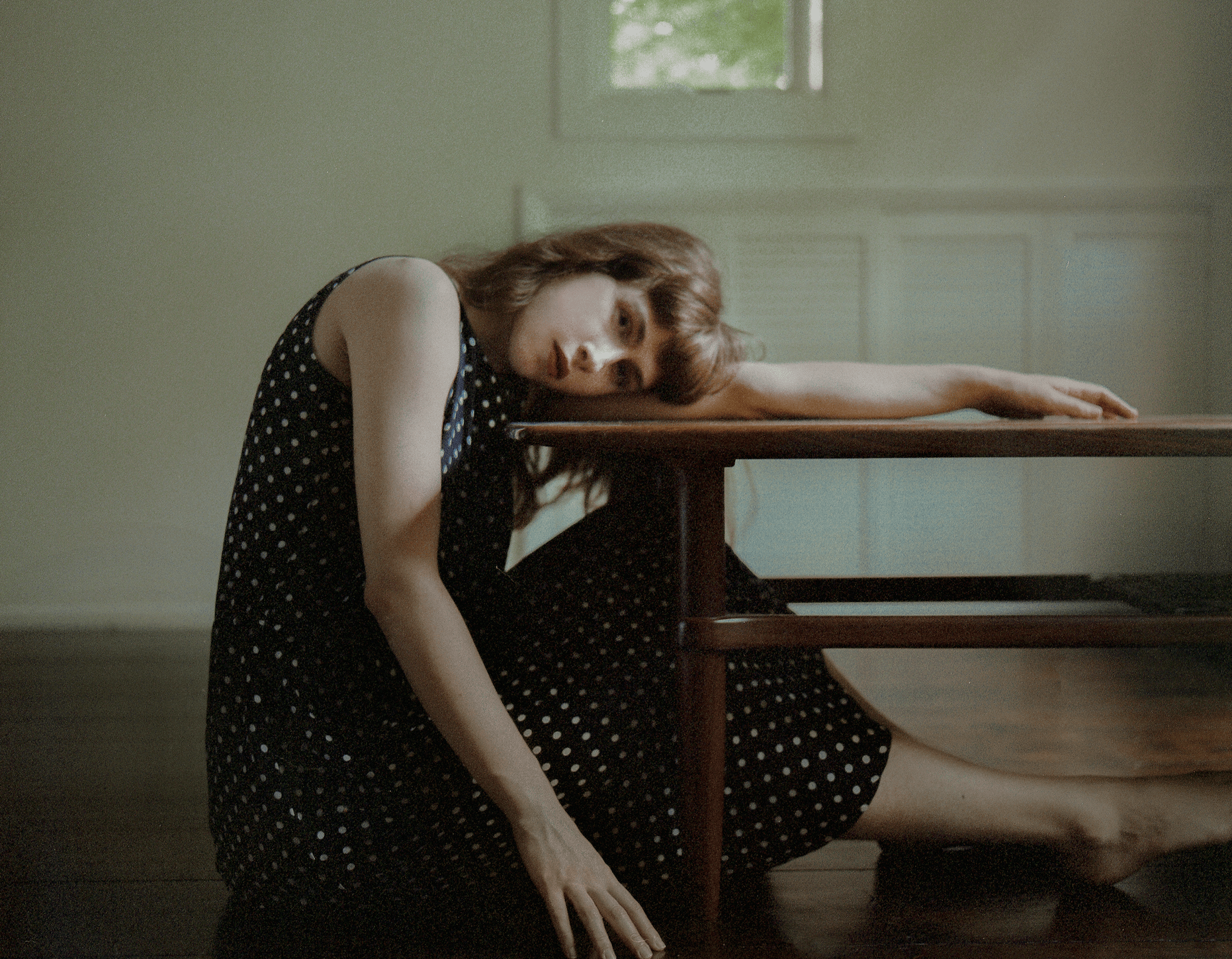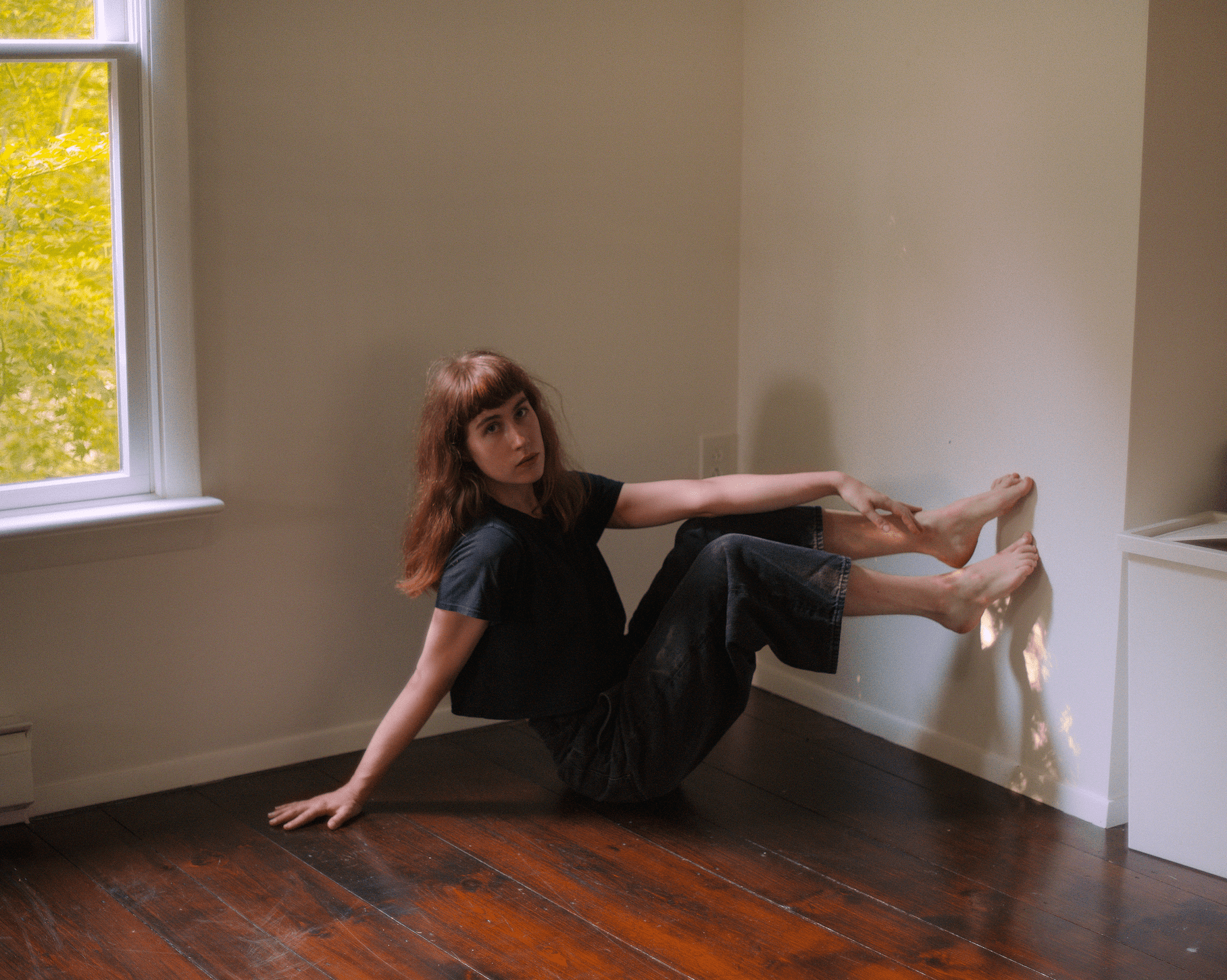 Slumber: What have you been up to during quarantine? Any cool new hobbies or musical obsessions you've developed?
Lucie: No new hobbies but a big life change has been giving up my apartment in Brooklyn and living out of Airbnbs for the time being. I'm up in Vermont right now with my band. We're practicing and arranging out here. I've lived in NYC my whole life and I will certainly return to the city once things get better, but I'm really enjoying the nomad lifestyle for now. I'm kind of addicted to changing my environment all the time. 
Slumber: What's in the future for Poise?
Lucie: We are currently finishing up tracking a full-length. Also going to be filming a session of a few of the songs from it in the next couple of weeks, which we'll be sharing soon.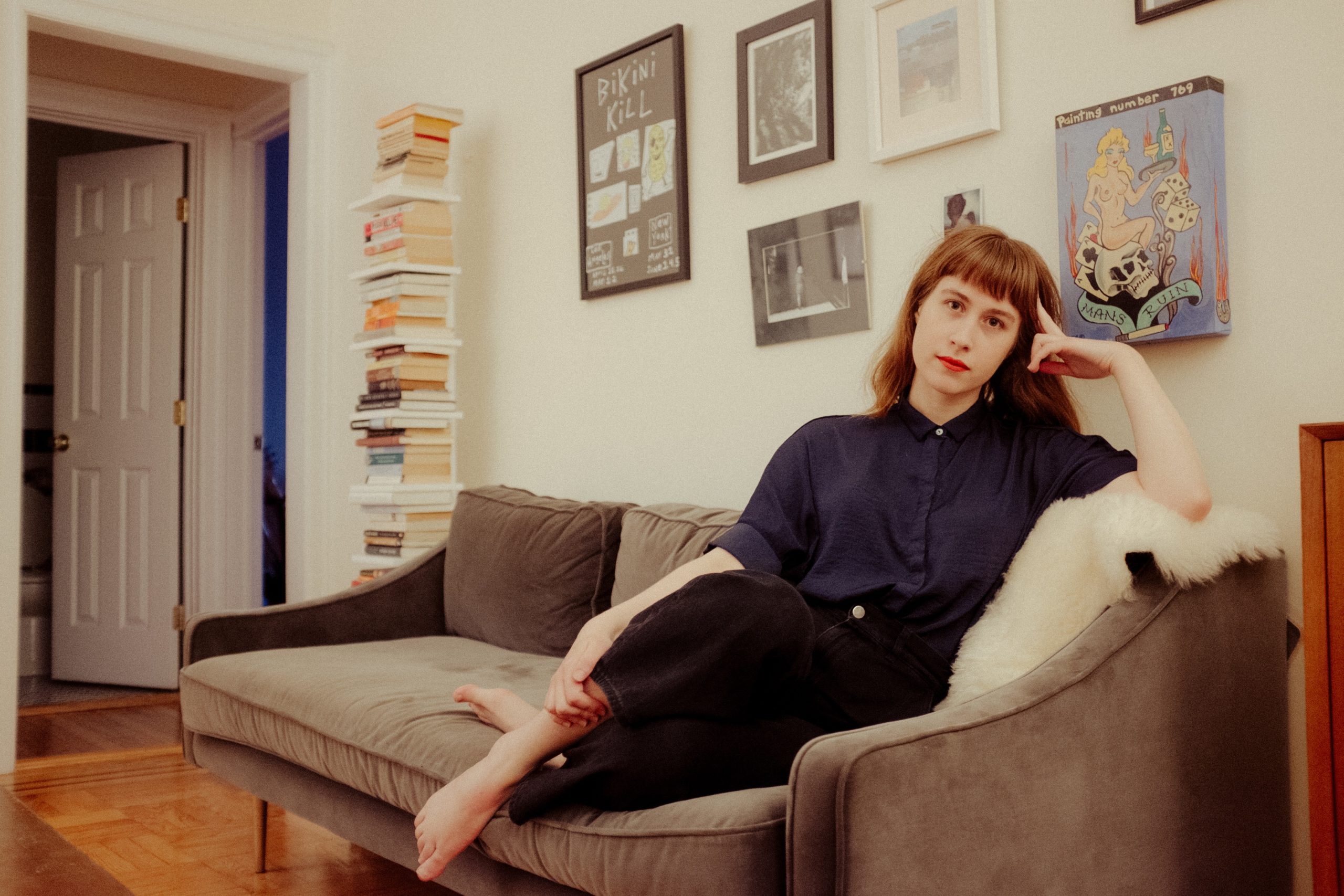 Watch Poise's 'Woods Session' and their performance of "Walked Through Fire" below: