I know more than a few fellow Clevelanders who say that fall is their favorite season. I count myself as one of them.
But at a certain point, we have to admit that autumns up here are kind of rough. It gets pretty dingy, dreary, and crispy fast. A haunting wind always howls during nights that descend too early. In all the uneasiness that bubbles up as fall quickly turns to winter, I turn to my record collection for warmth. If there's any new record out there that fits the charming angst of a Rust Belt fall, it's Suitor's debut EP, Communion.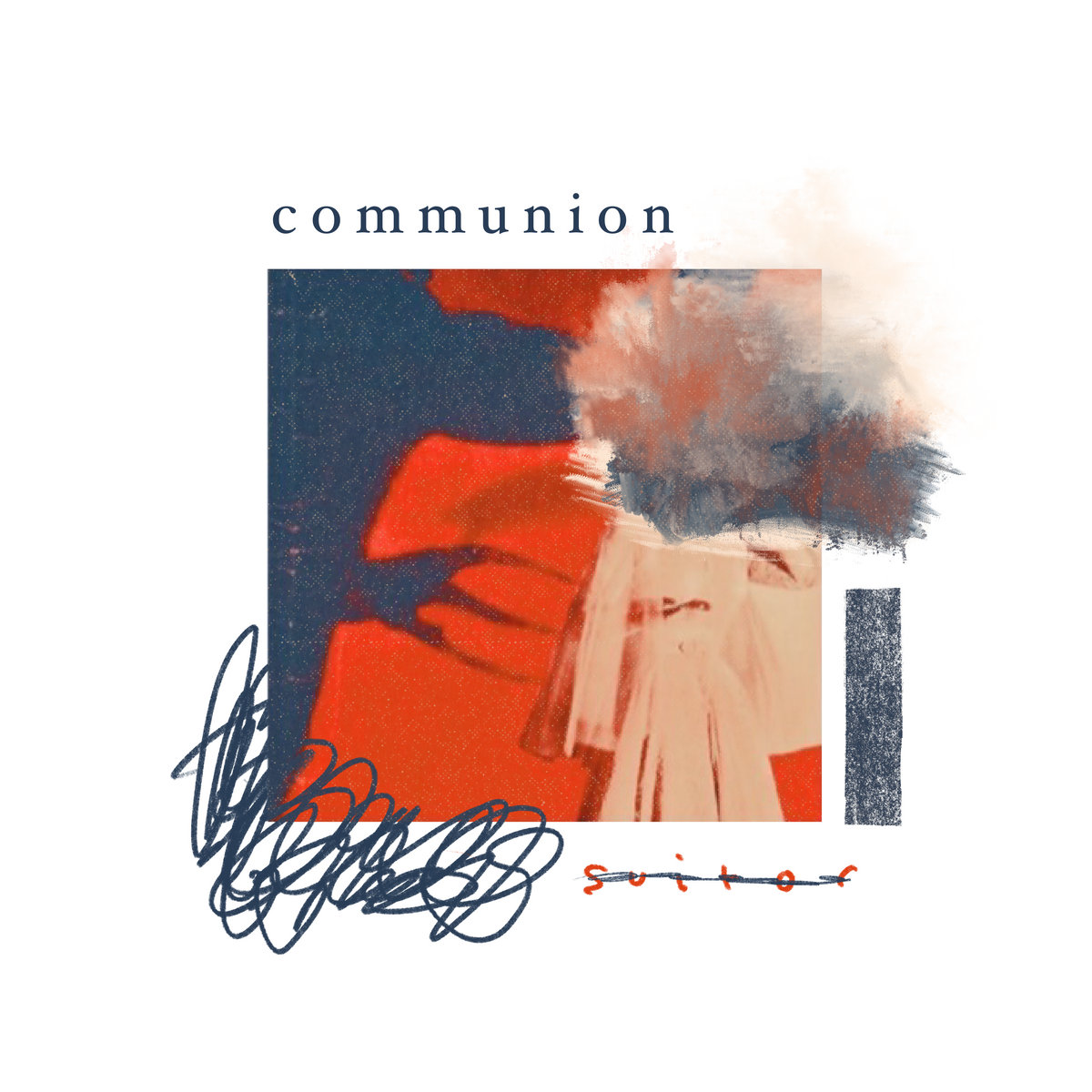 Communion starts with its title track, "Communion," and when I hear lead singer Emma Shepard call out "o lord, o savior, you're on fire," my first thoughts are of the towering cathedrals on Cleveland's every street corner, appearing stoic amidst scarlet-leaved trees, almost conflagrant. It's the perfect soundtrack for my mounting fall-in-quarantine anxiety. Then, even though "Spectator" cuts the BPM a little, my anxiety's not going away, and when Shepard asks "Can you see once you know too much?" I can't help but feel like I'm so deep in my own head that I no longer have any concept of what's going on around me. 
"To be alone among others is one thing, but to be alone among aloneness is bleaker than I can handle."
"A Picture With a Hole Inside" feels like an exercise in chaos. Bouncing between deep bellows and sharp shouts, it invites me in and pushes me right back out as I decide to run from my nerves, scared to feel too much. "To Water" shows me where I'm going after I run. I'm realizing my own emptiness downtown, at a time when our downtowns are similarly empty, and it's still scary six months into lockdown. To be alone among others is one thing, but to be alone among aloneness is bleaker than I can handle. So I turn to "Suitor," a song that demands access to others:
Let me in /
Not to listen to you
Bring me close /
Not to listen to you
Repeating Shepard's cries of "not now" won't stave off the quarantine winter and accompanying blues that are on their way, and I know that. Communion is the gritty soundscape I need to rattle out my stressors as they close in. Suitor radiates a burning energy fit for the equinoctial angst that I'm carrying with the pumpkin spice latte that I'm only half-ironically drinking. 
Devon (he/him) is a Cleveland-based event organizer. He loves radical theory, loud guitars, and hash browns. He lives on Twitter.