It is about nine hours from Minneapolis to Chicago if you take the cheapest, emptiest Greyhound possible. It's the middle of winter and I'm tired of winter; tired of the hours I've spent in my own head.
My partner and I are long-distance and in this type of upset, I think I'm allowed to stare out the window, quietly dramatic the entire way home. Eventually, even Spotify is fed up with my shit and the algorithm takes control, picking out "Mine/Yours" by Long Neck for me. It's the perfect phrasing of what I've been feeling. I listened to the whole album the rest of the way, carrying the sentiment. Now Long Neck has released a follow-up LP, World's Strongest Dog.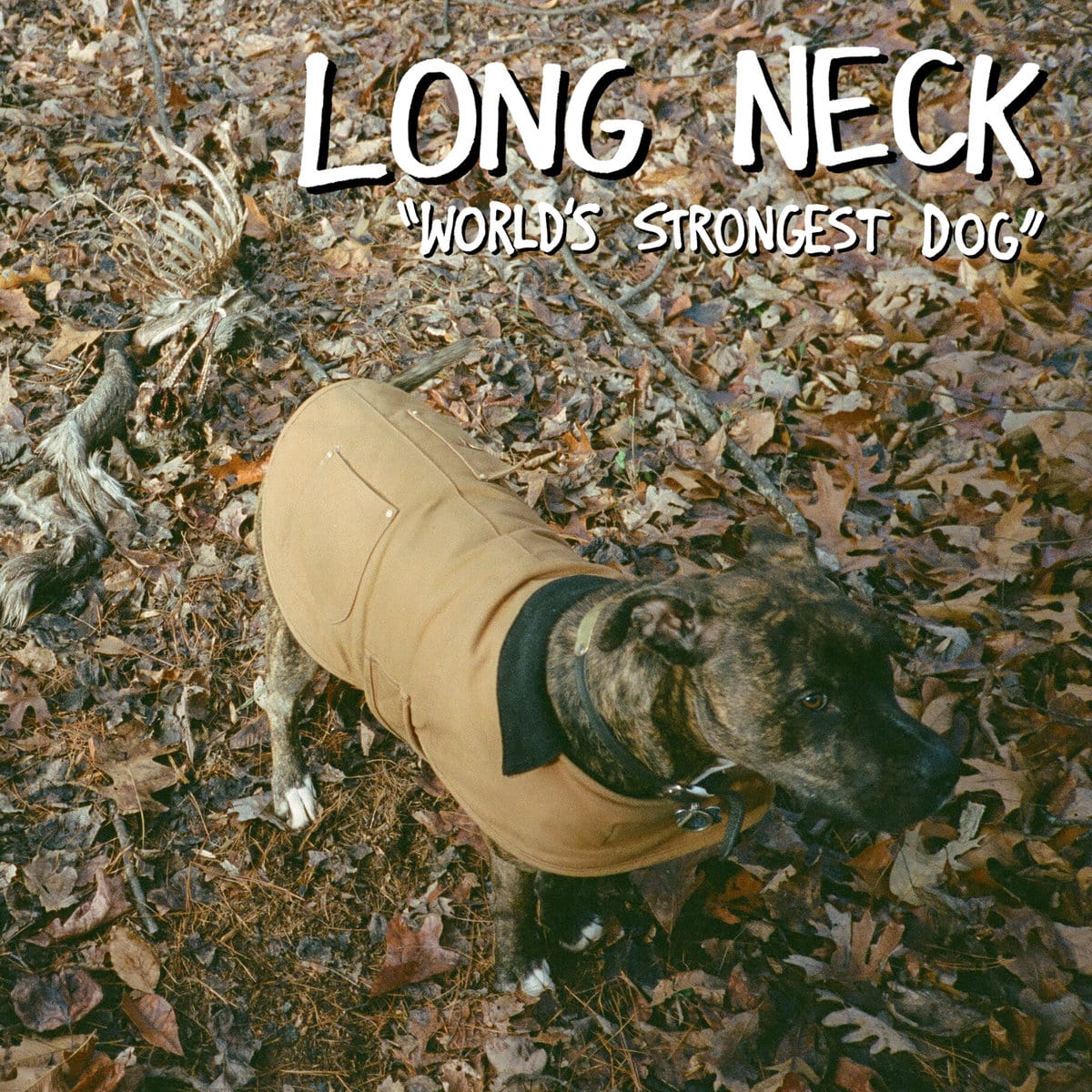 On their new album, Long Neck resolve to still carry the weight of the self. Perhaps the dedication to getting better and getting honest is most prevalent on "Birds":
I resolve to drink alone no longer /
I resolve to start the new year stronger
No more self-destruction or self-deprecation. No more doing it in the privacy of your own head. World's Strongest Dog is full of promises to friends and lovers, but possibly more importantly, to ourselves. "I resolve to stand a little taller," decides Lily Mastrodimos, front-person of the band. You can hear her offers to accept struggle on the opening track, "Campfire." "I am a prototype, I am a mess," she sings, twinkling the track to life before the guitars get brash and match the crashing snare. "Leave the campsite cleaner than when I found it." This is not so much polite camping advice and more about cleaning up the fire you once were. Sadness and anxiety can make us unpleasant to be around and our struggles don't negate our actions. And that's hard to admit.
I hear myself apologize /
cause it can be exhausting to be standing by my side
"Cicada" is lined with a touchable genuinity. It churns, upbeat with John Ambrosio's drums moving in double time. Mastrodimos sizzles her 's' sounds – "disssconnect" – as if mimicking the sound of a cicada, making it difficult to think. Mastrodimos makes moments tangible, developing characters who need to be confronted or sung about before moving forward. It's part of what makes this album storied; constantly growing. As listeners, we're untangling the whole time.
At her most vindicated, Mastrodimos hands us "They Shoot Horses," a song in the center of the album that builds as much pressure as it drains.
I need you like a horse needs a break in its leg /
I need you like I need to set fire to my bed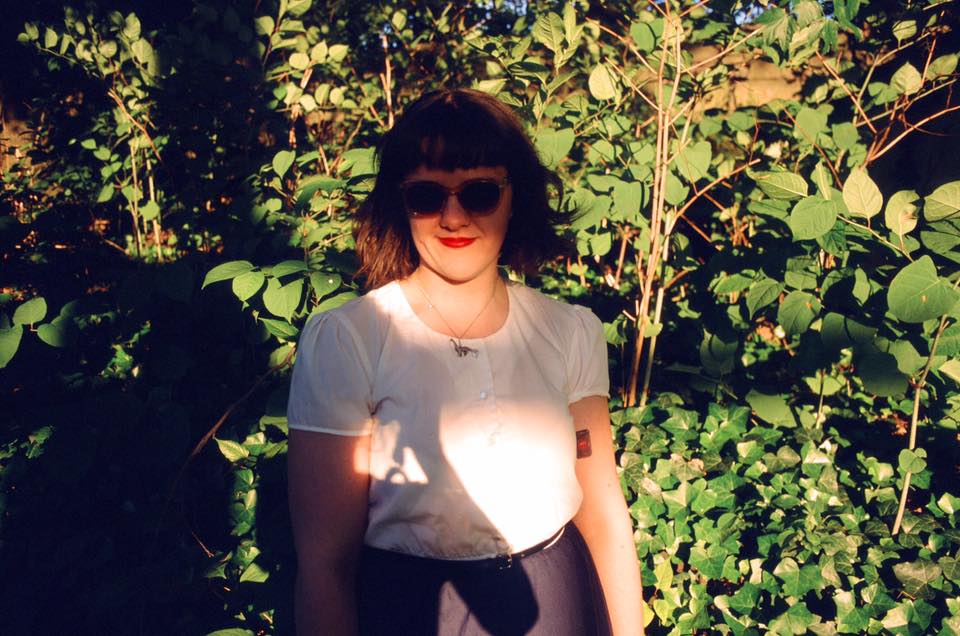 The instruments are near vitriolic as Mastrodimos claims bodily and emotional sovereignty: "you are not allowed to cross a threshold." The guitars raze and the drums work breathlessly as the intensity peaks: "I'll let you fall anyway." The band plays as if cauterizing the very wound that spawned the album to begin with.
Long Neck never allows you to sit and boil though. There's a sweet subversiveness that spans the album, a half smile. In a morbid, yet cheerful moment, Mastrodimos imagines a peaceful death for a friend's pet: "buried their dog in the front yard, how he was so deeply loved and he'll spend his slumber standing guard." The rest of the track stirs and clatters, ending with a child's memory, crying in the backseat of a car. Like a first memory of sadness. Mastrodimos is careful with the essence of the past, working with a gentle touch unless force is required. When she sings "you will sit and waste your time" on "Untitled," it feels justified. Her and Evan Pacheco flip the track on its back for a syncopated rock 'n roll guitar tone. The amp squeaks, Mastrodimos' voice rough and strained: "I've lived splendidly without you." This adds to some of the whiplash of the album; the band goes from grating to gentle with ease. World's Strongest Dog is anxious to feel love, to figure it out; it's revelatory in nature.
"Long Neck never allows you to sit and boil though. There's a sweet subversiveness that spans the album, a half smile."
Just a few weeks ago I was supposed to be back on the cheapest Greyhound taking the worst way through Wisconsin all the way to Chicago to see friends I haven't seen in a while; that I haven't been growing alongside of lately. To pick up relationships with people who haven't witnessed the ways I've grown, who I owed apologies and stories of my newest discoveries. All in a city I have started my own fires in. And I was unable to pick all this up – because, well, the world is kind of on fire. But World's Strongest Dog aids in navigation. Long Neck has spent a lot of time finding a way to live on their own terms; that they will only find new ways to live amongst the ash.
Sage Shemroske (they/he) is a poet and music journalist based in Minneapolis. They write with a love for high imagery and pop culture and have bylines in ANCHR Magazine and Balloon Machine. When they're not running their own blog, I'm Listening, you can find them watching Vanderpump Rules or at a local show. You can keep up with them professionally at sageshemroske.com and see their worst tweets @witchxtits.