This past year, "a day in the life" has never looked so stagnant. What was once routine has become standstill; we've lost the little rituals we used to take for granted. To find them again, we have to look at life a little differently. Today, you can. Get a glimpse of Hong Kong with singer-songwriter-producer, cehryl.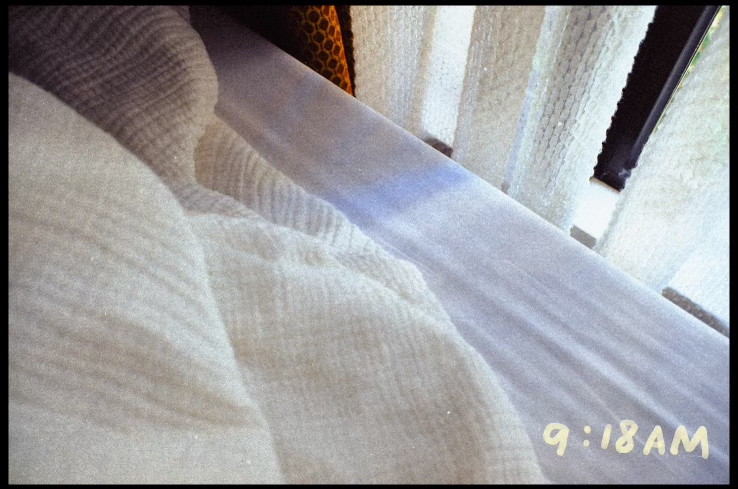 I try to wake up before eleven on Sundays. Once in a blue moon, I do not fail. I put on music. On Sundays, I have to make an extra effort to be intentional about what I listen to, otherwise I feel depressed after lunchtime. I lie in bed, scroll through Instagram, let my self-esteem plummet before actually getting up and getting ready. I take the time to choose what colour I want to wear because it dictates my mood for the rest of the day.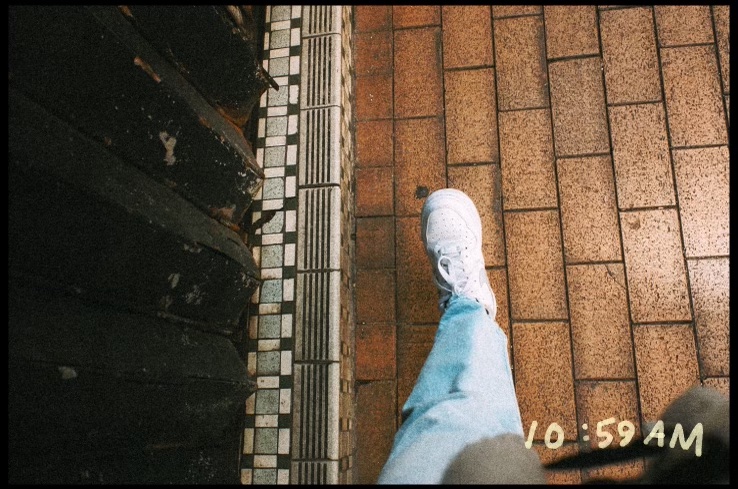 Walking alone is one of my favourite things. Doesn't matter where I'm going. It's my time to myself, an excuse to not look at my phone, not speak, listen to music, observe people.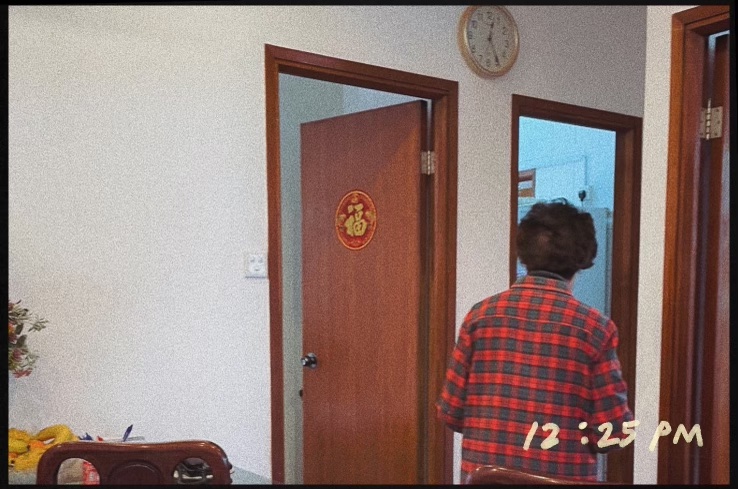 On Sundays I usually go to my grandma's for lunch with my family. I've been away from Hong Kong for the past seven years, so I cherish these lunches more than ever now. She makes eight to ten dishes with little help in her small kitchen, and when she brings the food out her cheeks are red and sweaty. When I was abroad, I boasted memories of these Sunday lunches, holding onto them as I scrambled to make sense of my identity, desperate to remember where I'd come from and to figure out what stories I want to tell.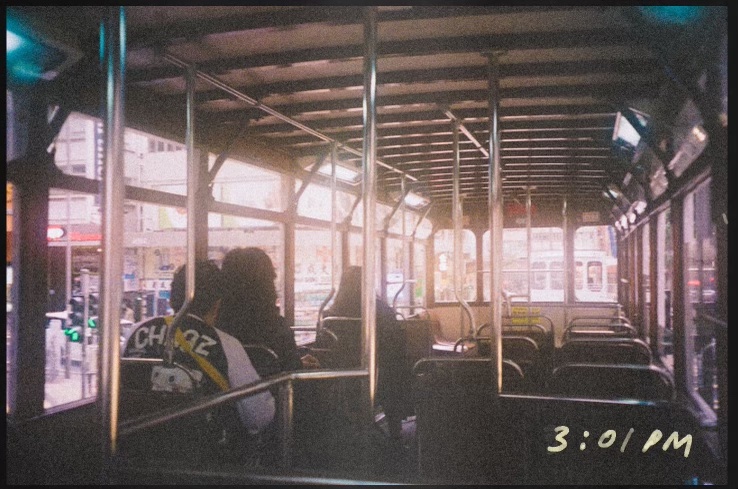 Taking the tram in Hong Kong is one of the best things. It's such a tourist thing to rave about it, but I genuinely love taking it. It's 2.60 HKD (0.34 USD) no matter where you get on or off, and it takes longer than the bus/the MTR (subway), but you're not insulated from the chaotic ambience or the split-second accidentally beautiful moments on the street. The tram is a great place to listen to music, to people watch, to get good angles for street photography and to save money.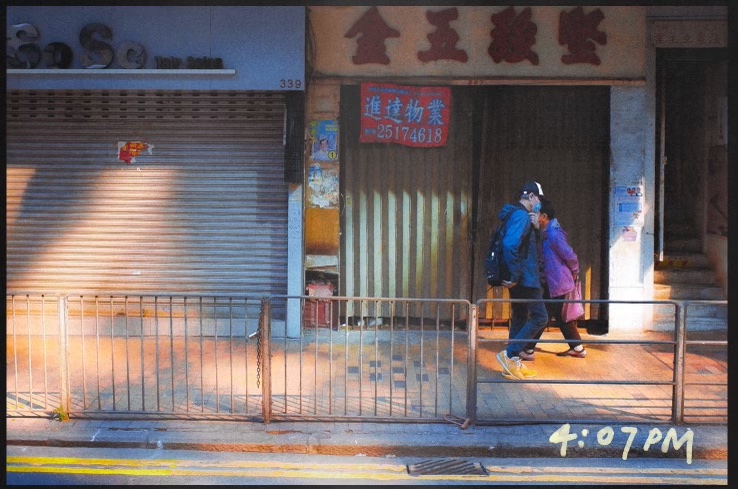 When I look out the tram, I hunt the streets for interesting pockets of light. The way buildings are built in Hong Kong creates a lot of room for weird lighting: weird blue reflections from office buildings, narrow slanted rectangles of sunlight, etc. Because everyone's always in the middle of something or on the way somewhere, no one's watching these pockets of light. So when I find them, I feel like I'm keeping a secret between me and some kind of invisible force, no kidding. Sometimes, these pockets of light only look a certain way once, and then they're gone forever. And so I hunt. When I look back at my camera roll, I learn what moves me.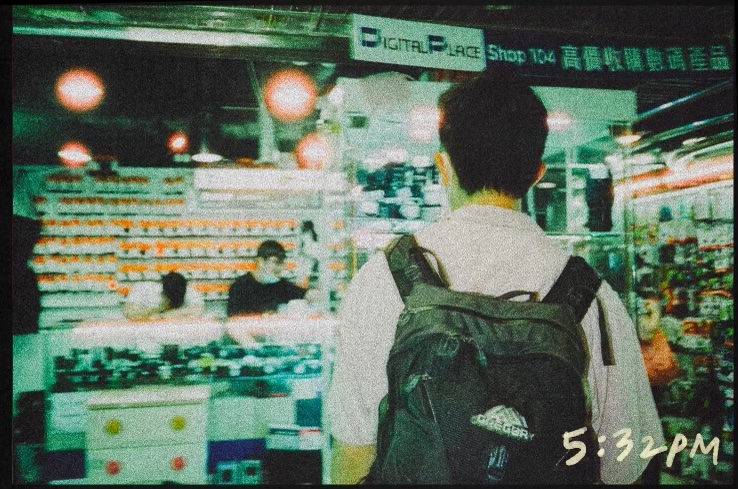 I meet up with Jonny to go to a computer/electronic device mall, which is a typical activity. Both of us are impulsive gear-shoppers, whether it's gear for music, for photography or for collage making. I don't use Amazon Prime anymore, so it's great that Hong Kong's got so many of these specialty shopping centers. After saving a couple of dollars by taking the tram, here is where I would spend (although not often at all, but when I do, it hurts) and regret everything I've ever done. Most of the time, we window shop. As we walk around, we listen to music, talk about our favourite artists, talk bullshit, take photos of strangers, talk ideas on photography zine projects or short film projects.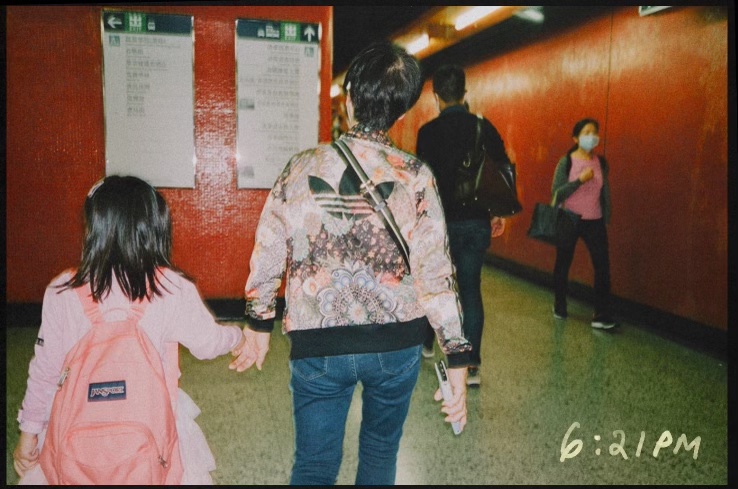 It should be clear by now that I treat taking public transportation like a mission. My camera roll is filled with useless shitty zoomed in photos of things like strangers' hands, grungy walls with faded handwriting, old wall clocks. I'll have months of feeling incompetent as a music-maker, and because I'm so afraid the music will be bad, I avoid making music entirely. The consequence is months and months of zero music activity and a profound sense of guilt and unworthiness. At times like these, I force myself to take a lot of photos, or draw a lot, or write a lot (of non-music) as a way to not feel like my existence is a waste. Of course, this is only a distraction.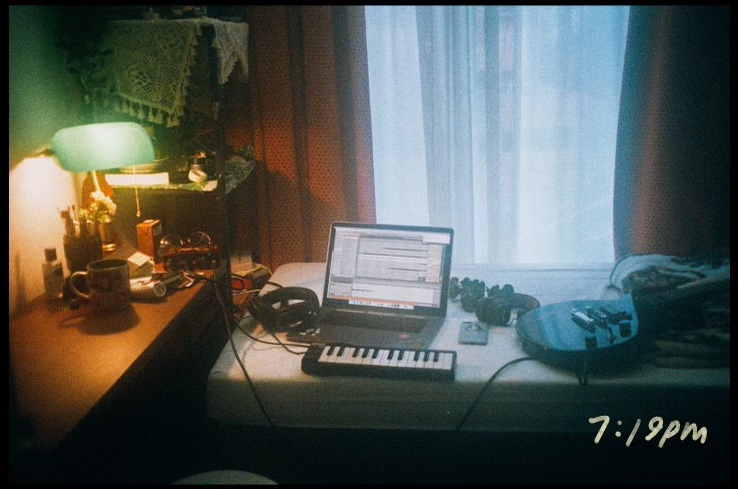 From time to time, I fight that distraction. It's been difficult balancing making music and having a full-time desk job, but from time to time, I carve out an evening for myself, and write. It always, always feels better than I imagine. 
Watch the video for the "outside the party, inside the dream"  from cehryl's upcoming EP time machine, out 4/9 on Nettwerk: