Over the last few years, "a day in the life" had never looked so stagnant. What was once routine had become standstill, and we lost the little rituals we used to take for granted. To find them again, and to create new ones, we have to look at life a little differently. We began our ongoing series 9am to 9pm to get a glimpse of where artists find creative inspiration in their daily lives.
In this edition, Dorset-born, New York City-based musician Fenne Lily takes us through a day of recording and book shopping. Read her thoughts below as she runs about the city, grabs some snacks, plays pool, and unwinds with some friends.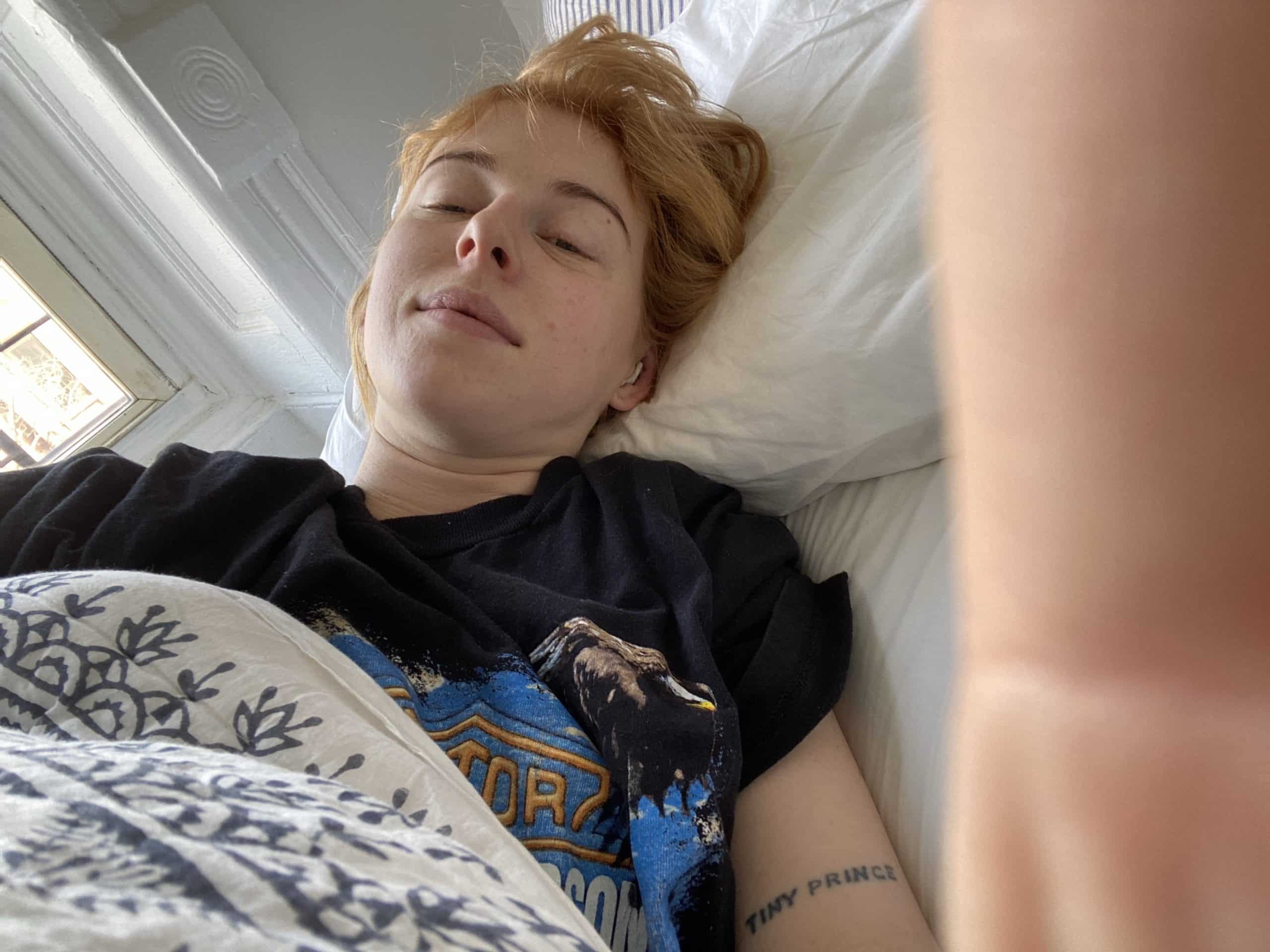 Woke up puffy hello. I look like a post-nap toddler for the first hour of every day. Sometimes I use that jade roller trick to get my face back to adult and today I definitely will because we're taping a session for WNYC.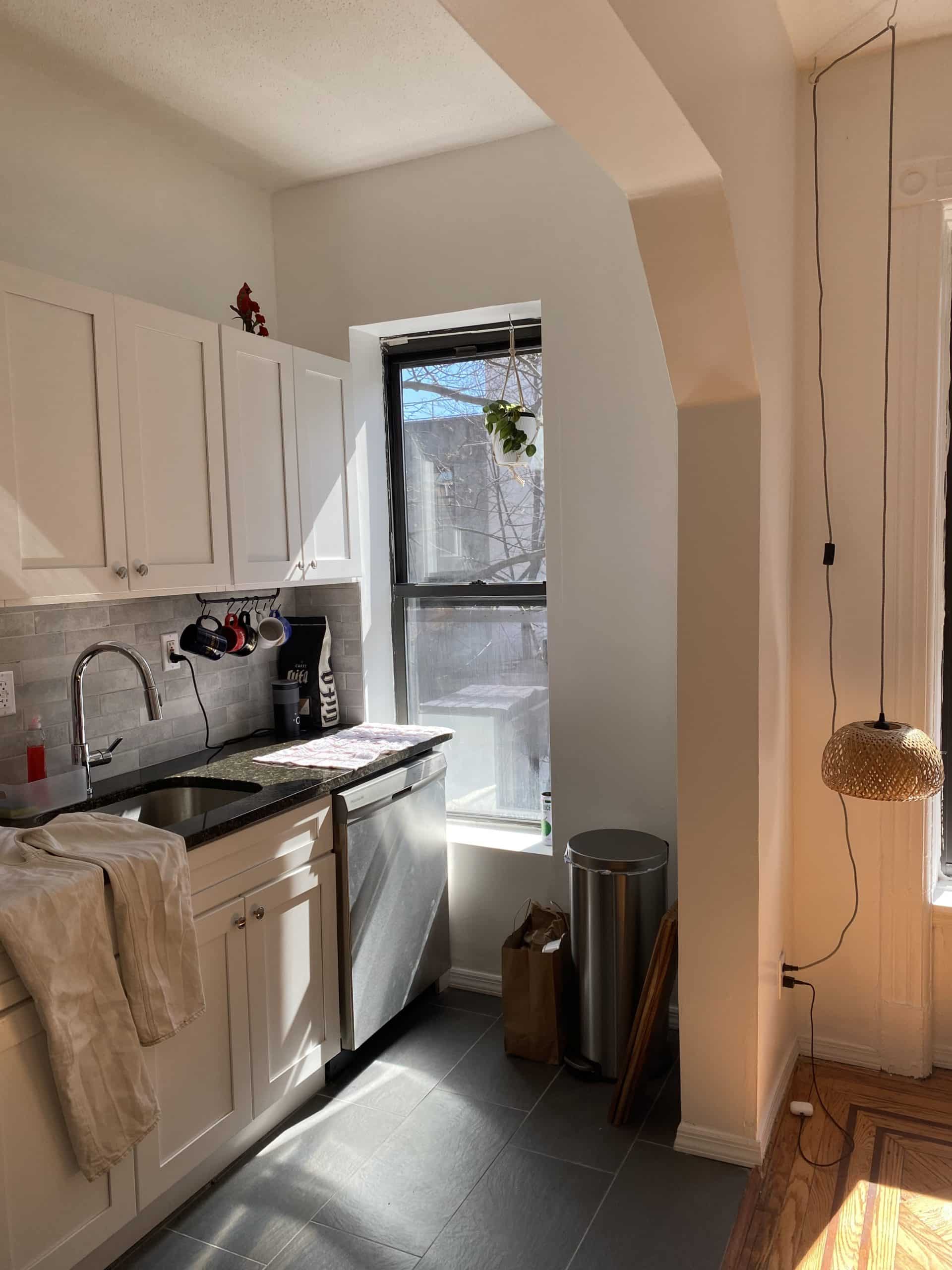 The morning light in my new apartment is no joke. Jeans drying on the countertop.
Just a good vanity plate / dashboard sticker combo on the way to the studio.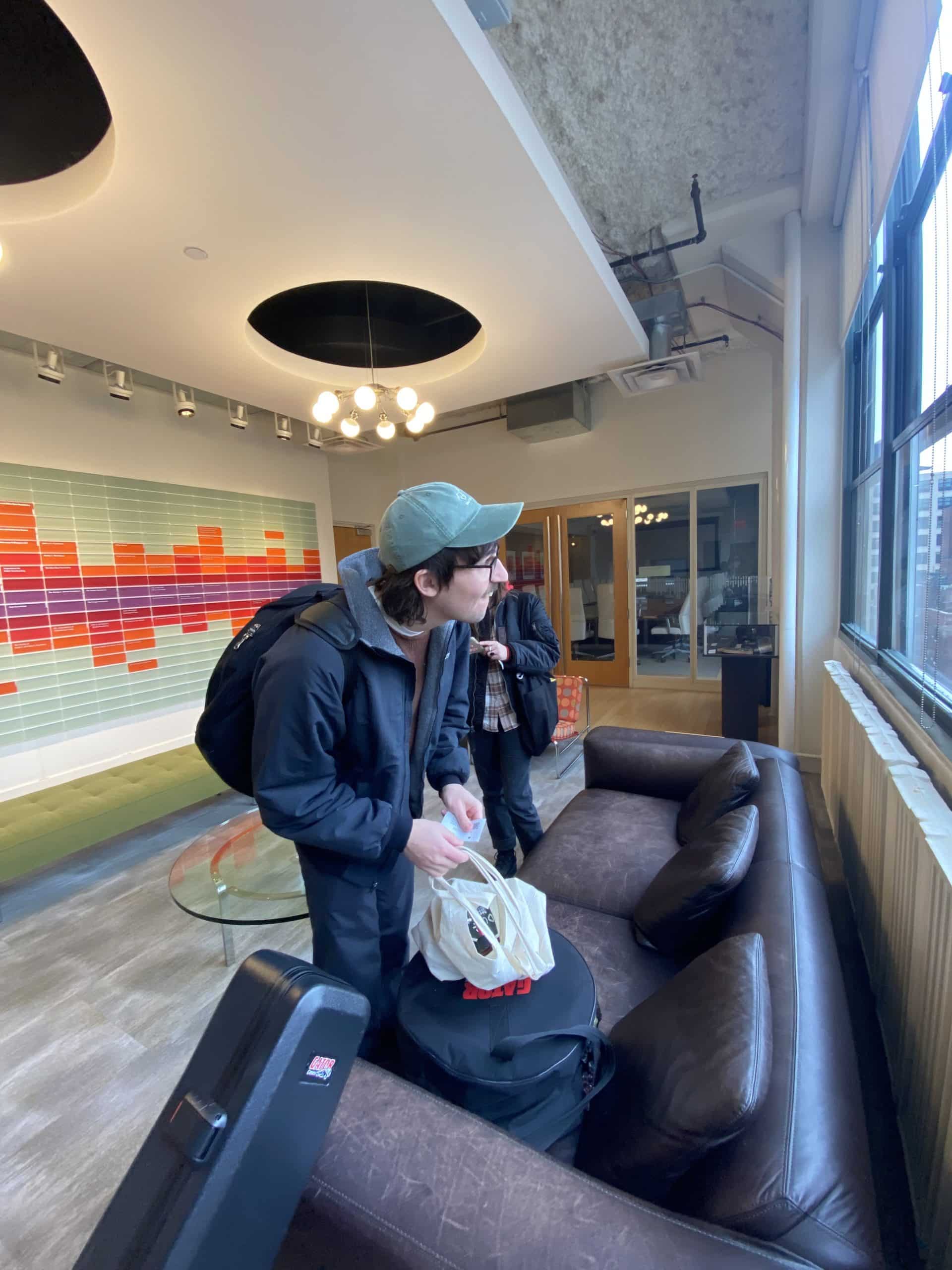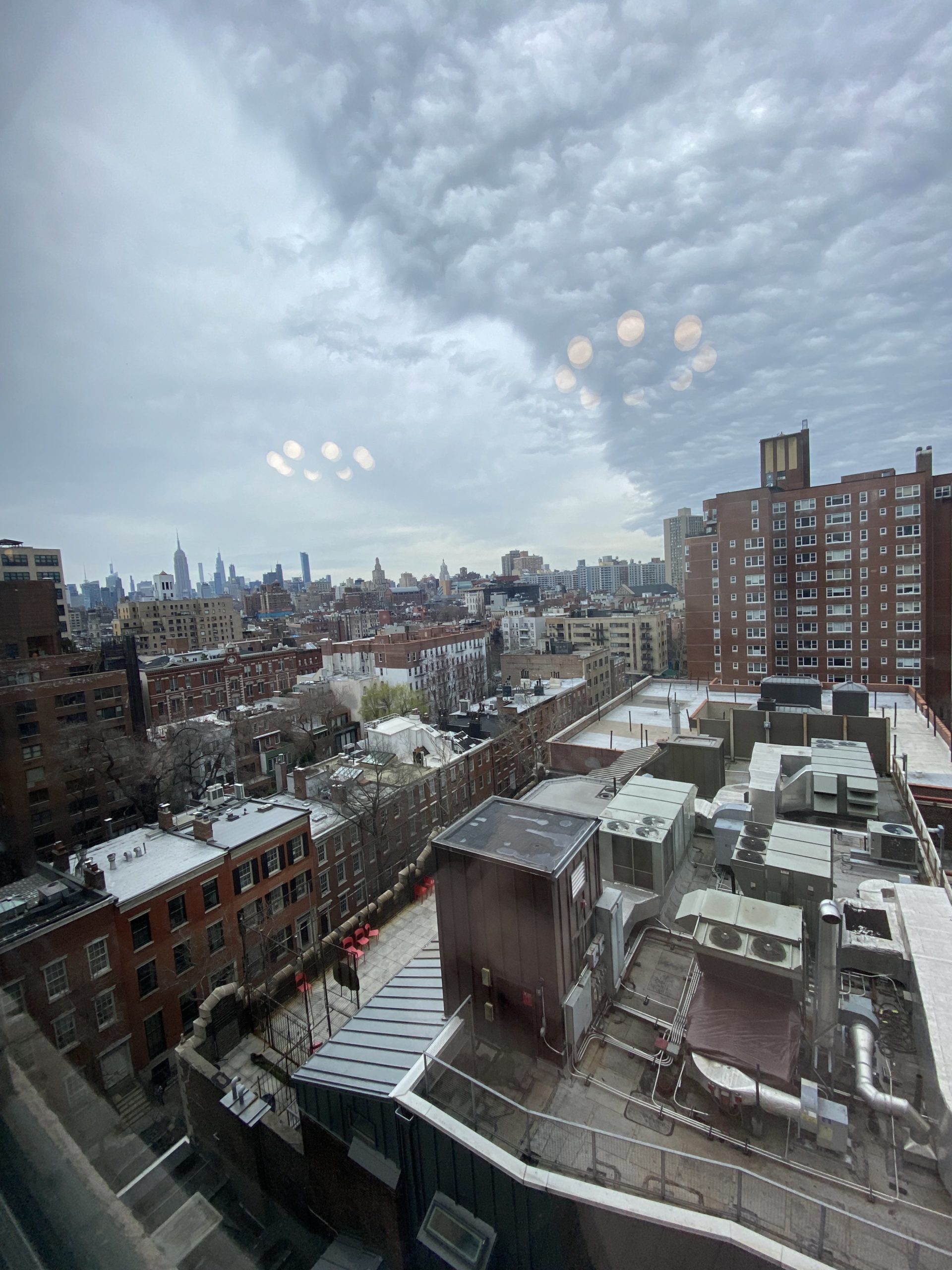 Austin warming up to drum by admiring the view.
And, the aforementioned view.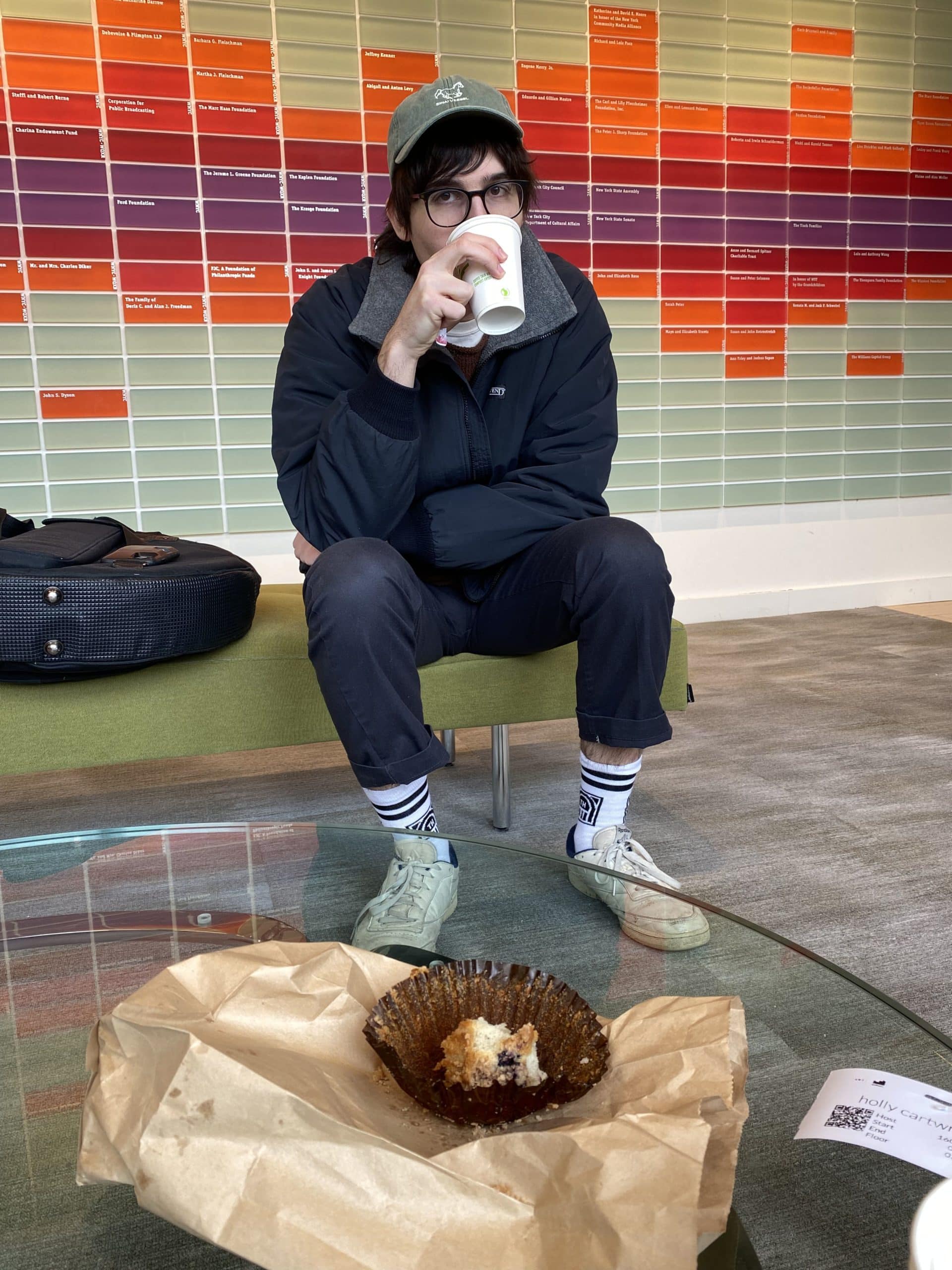 I was trying to get everyone to take a bite of this muffin. The sentence 'take a bite of my muffin' put everyone off. It remained unfinished.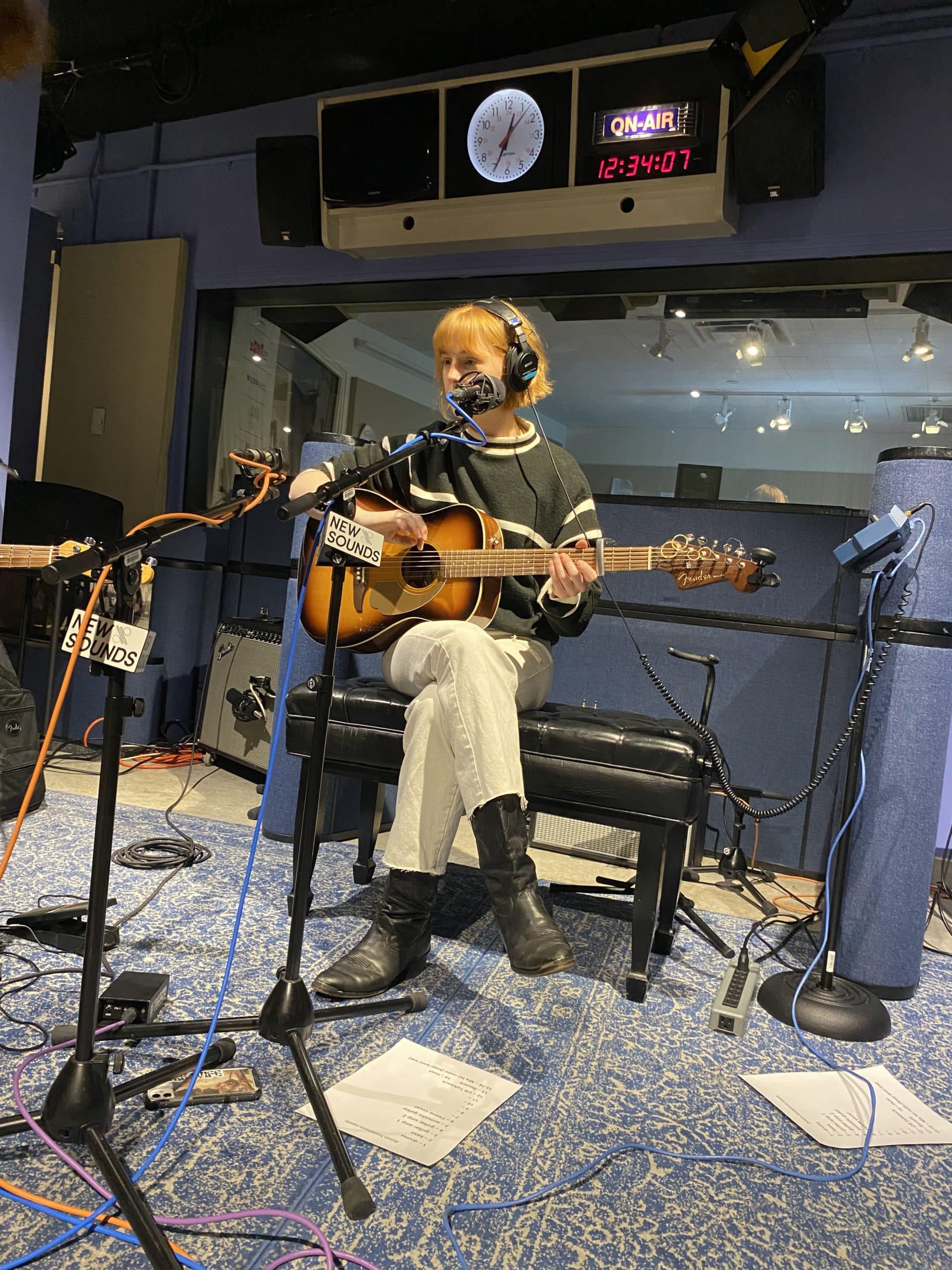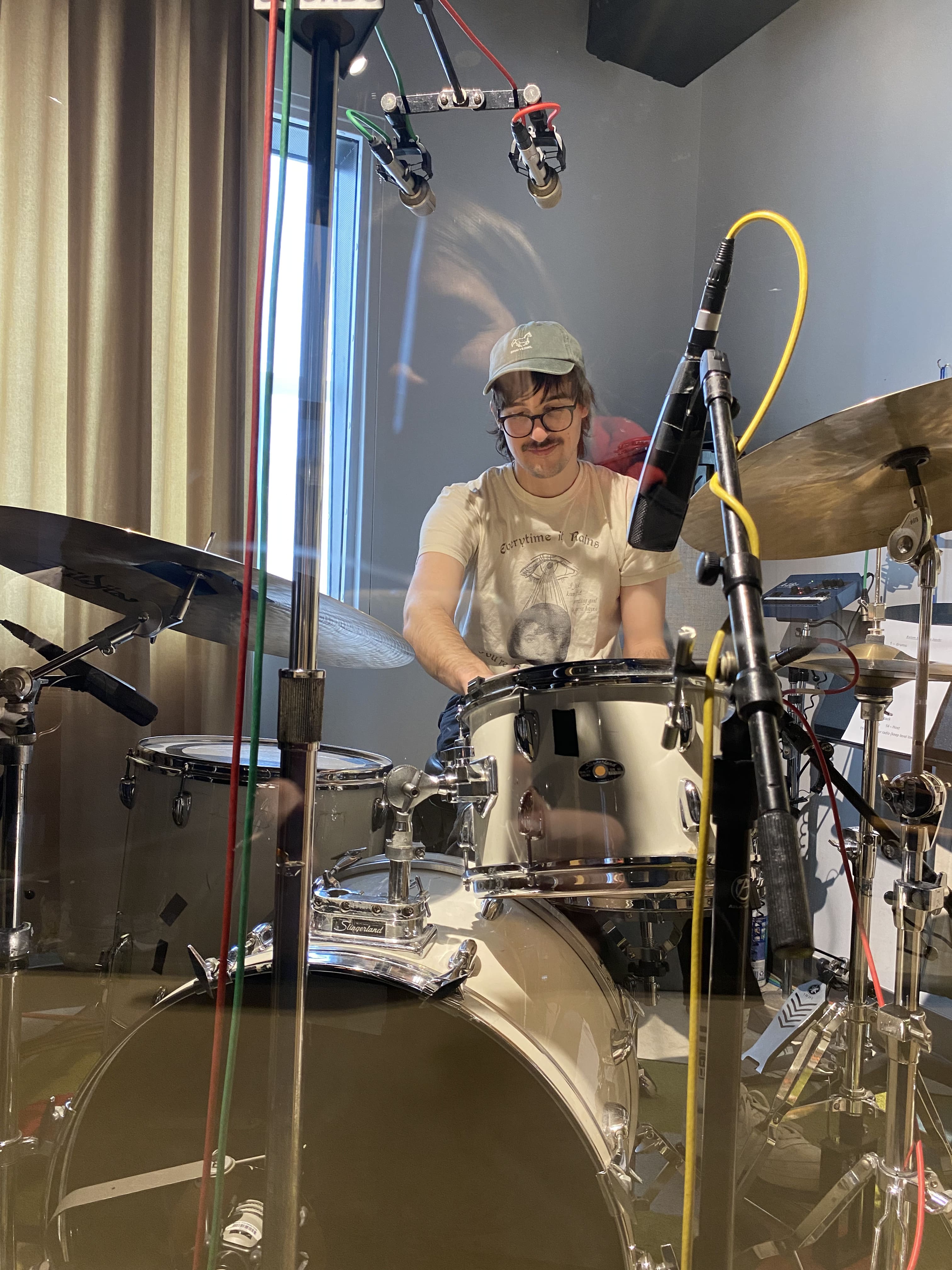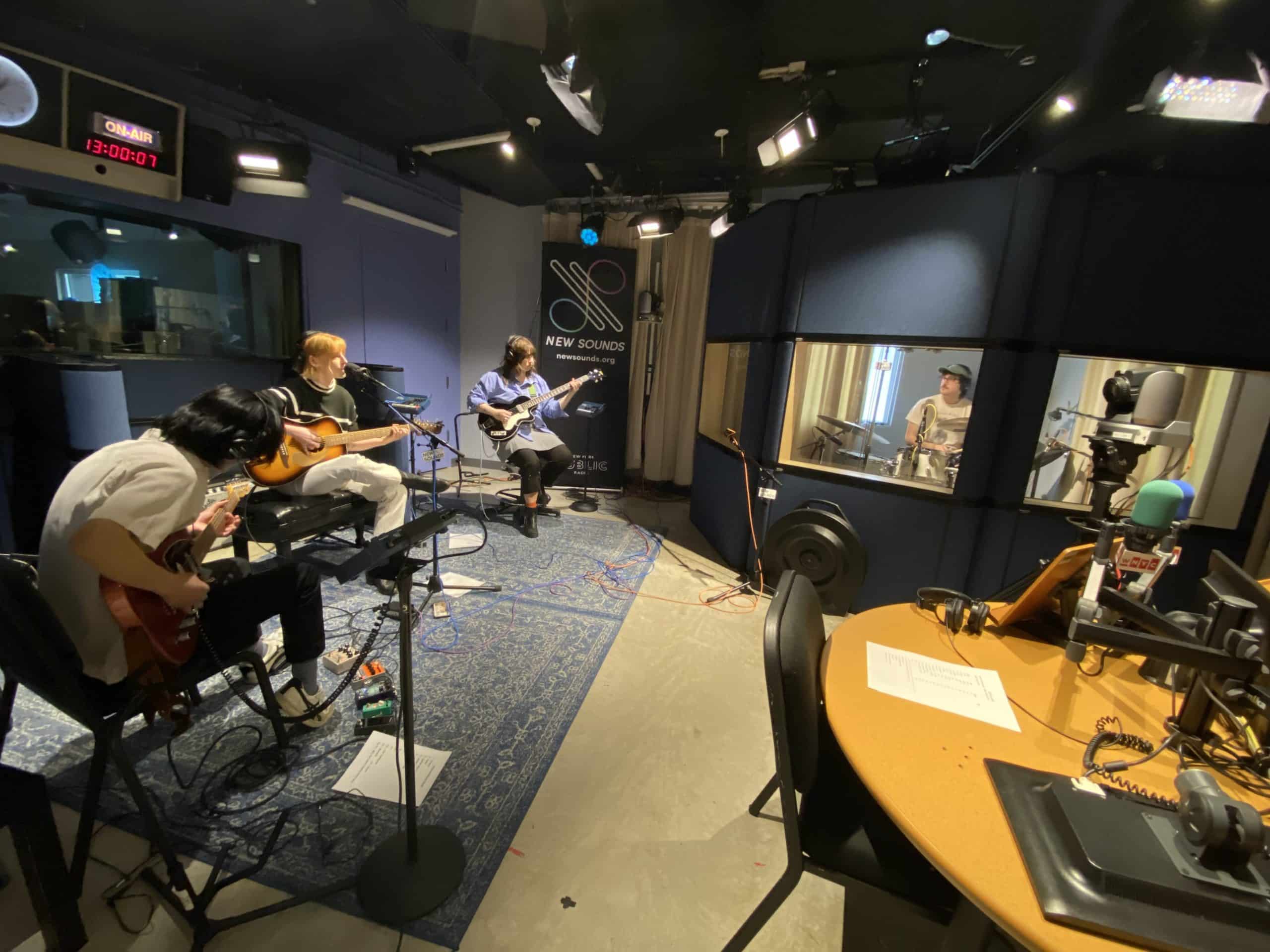 Session time with Logan, Emma and Austin. We played together for the first time last night — today we're feeling the heat but can handle it and will remain in the kitchen. These guys are pros. I wore cowboy boots for power.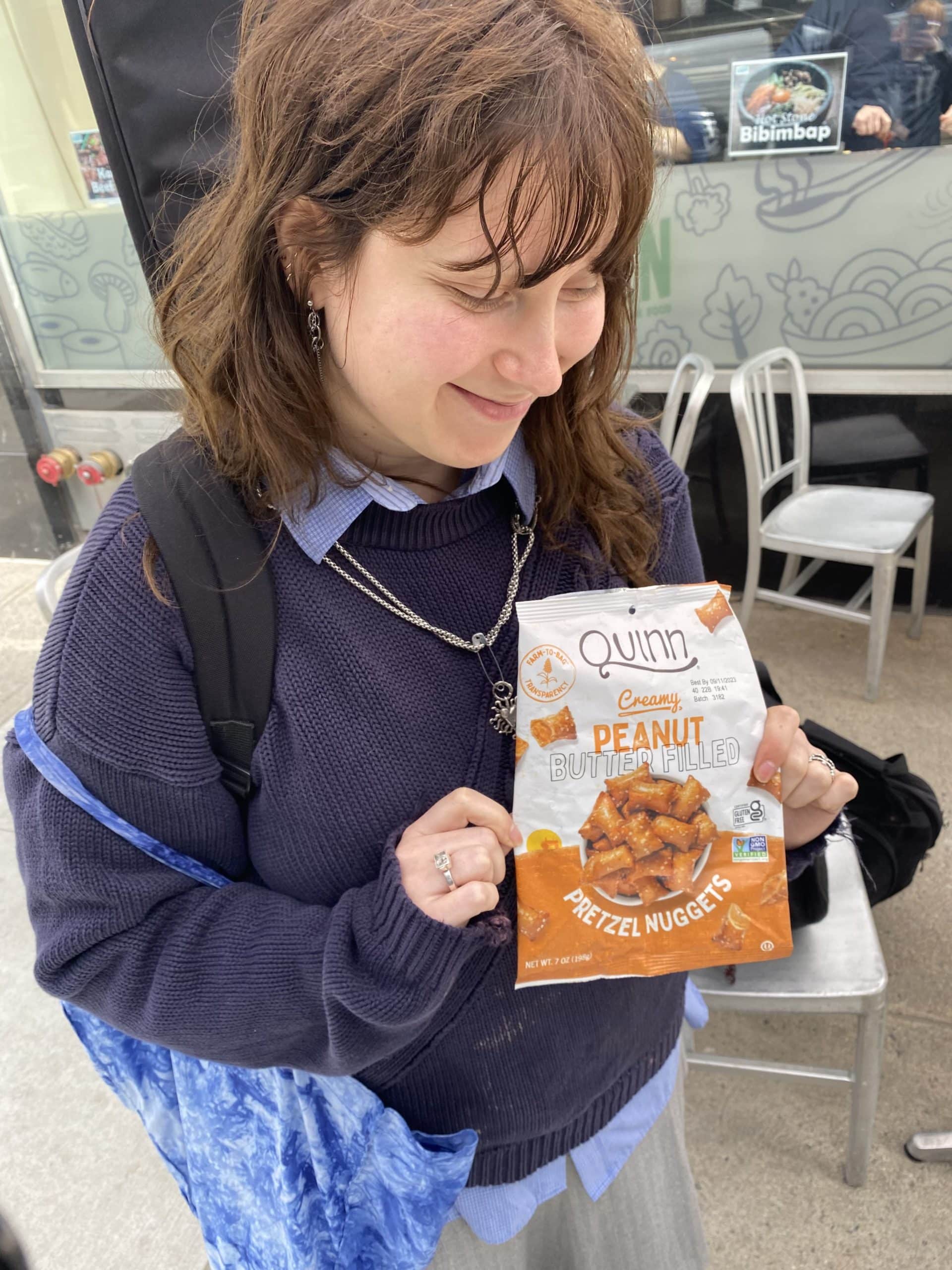 Emma's post-session snack. They're allergic to most things but not these which is lucky because they're delicious.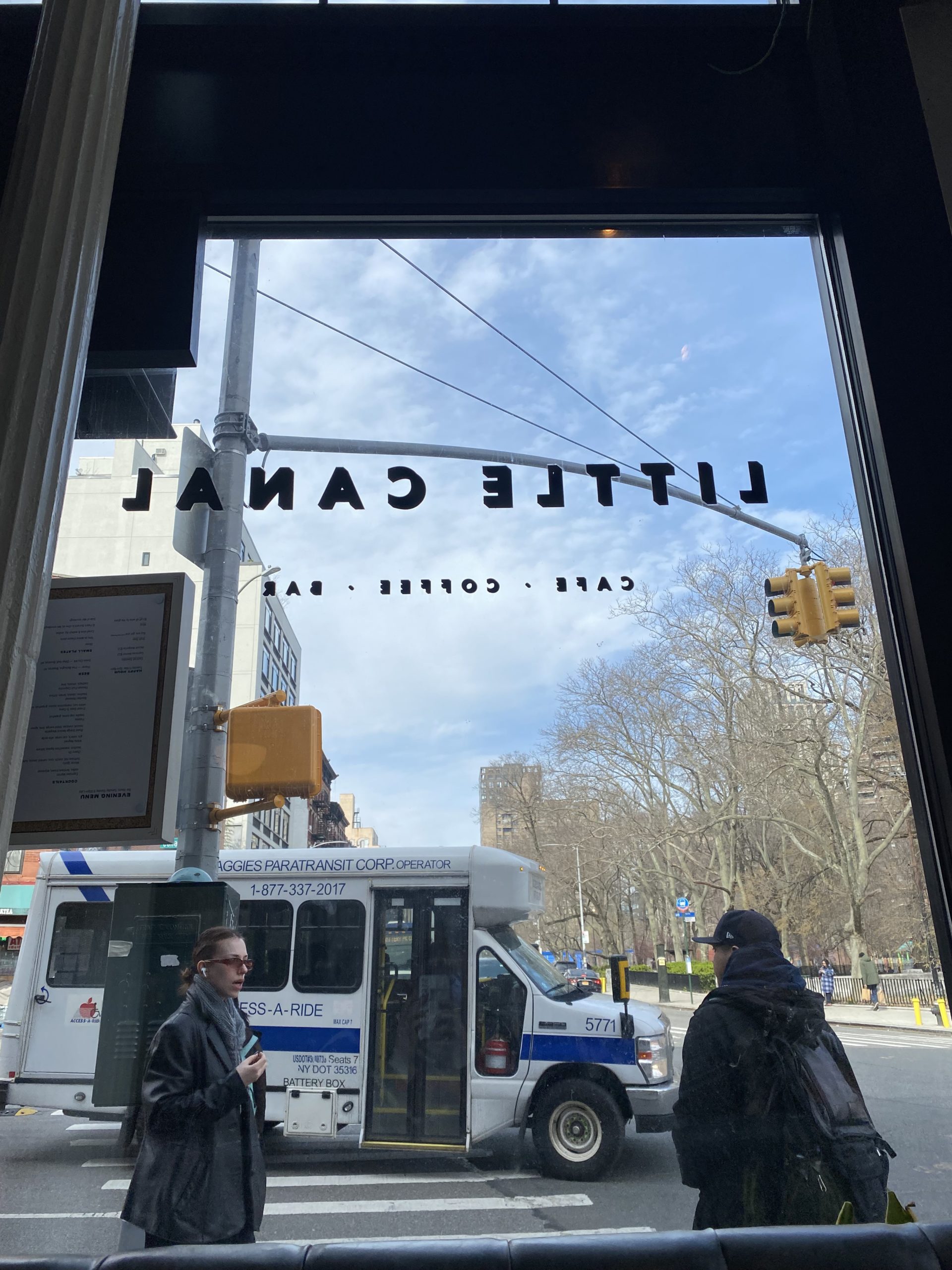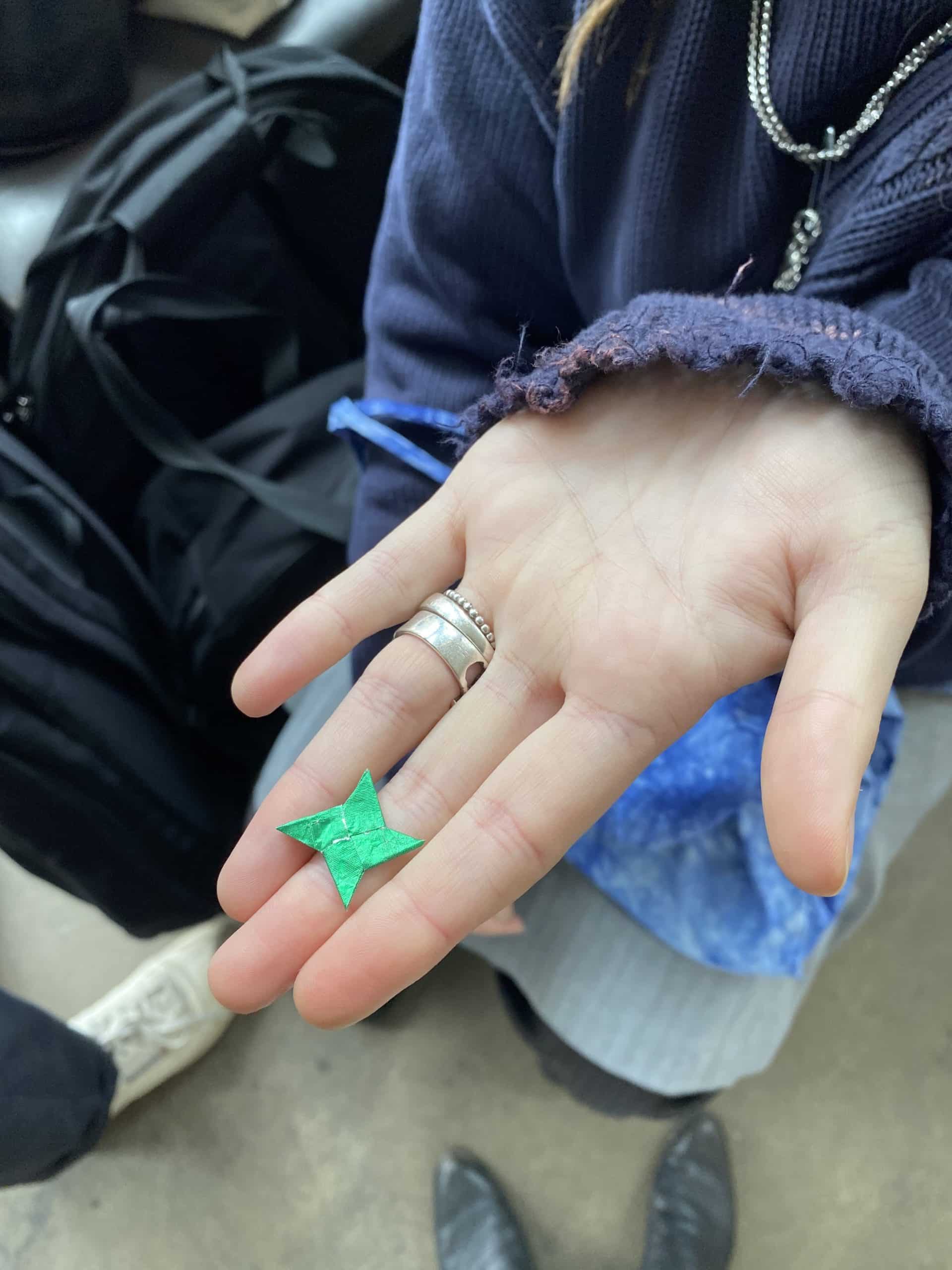 Everyone's feeling good about radio time — celebratory beer at Little Canal. Logan loves to talk about Dimes Square (not a typo) — he says it's the place to be. I had to see for myself. Can confirm, quite good.
Emma made me this star — it lives in my phone case.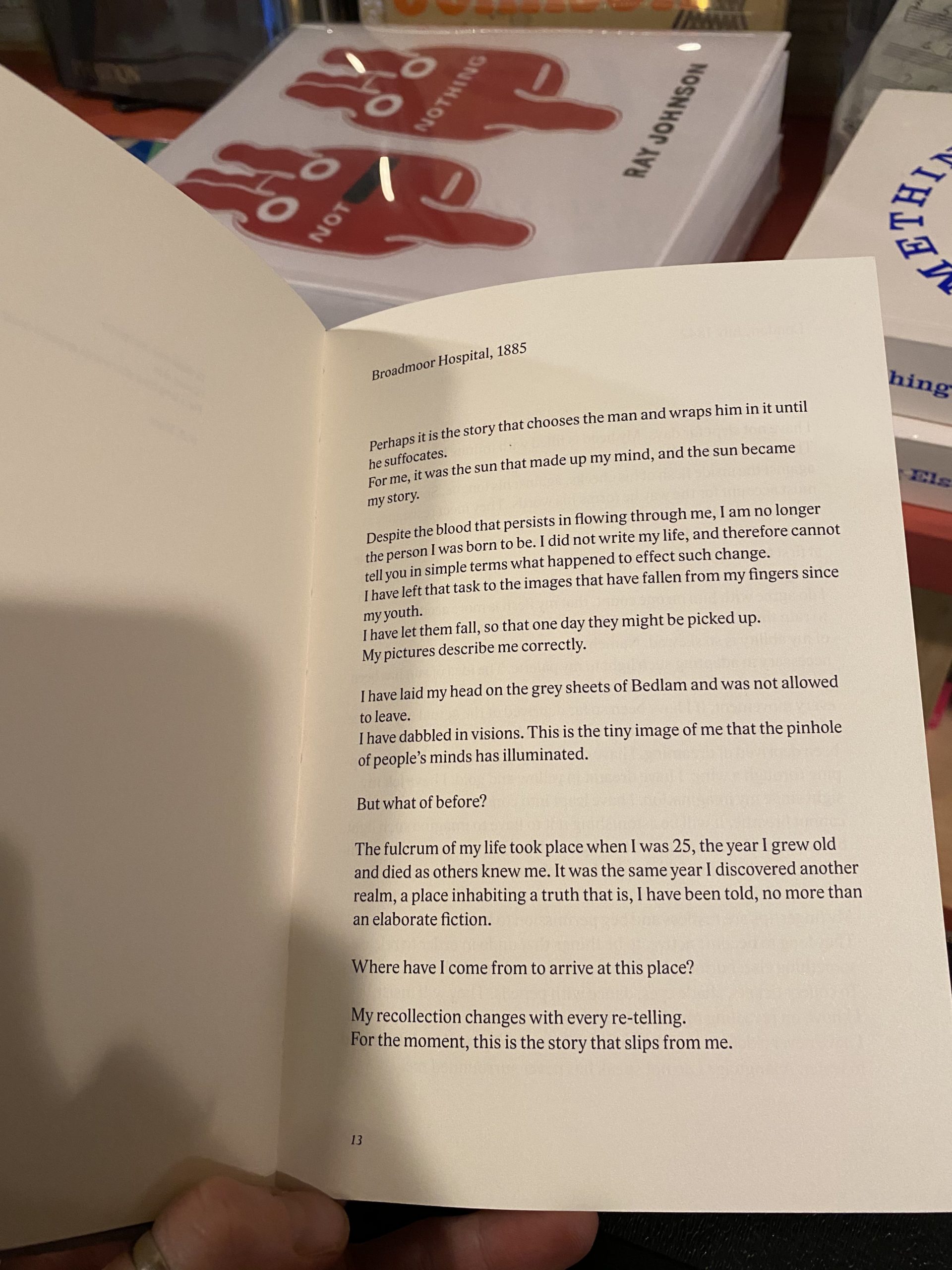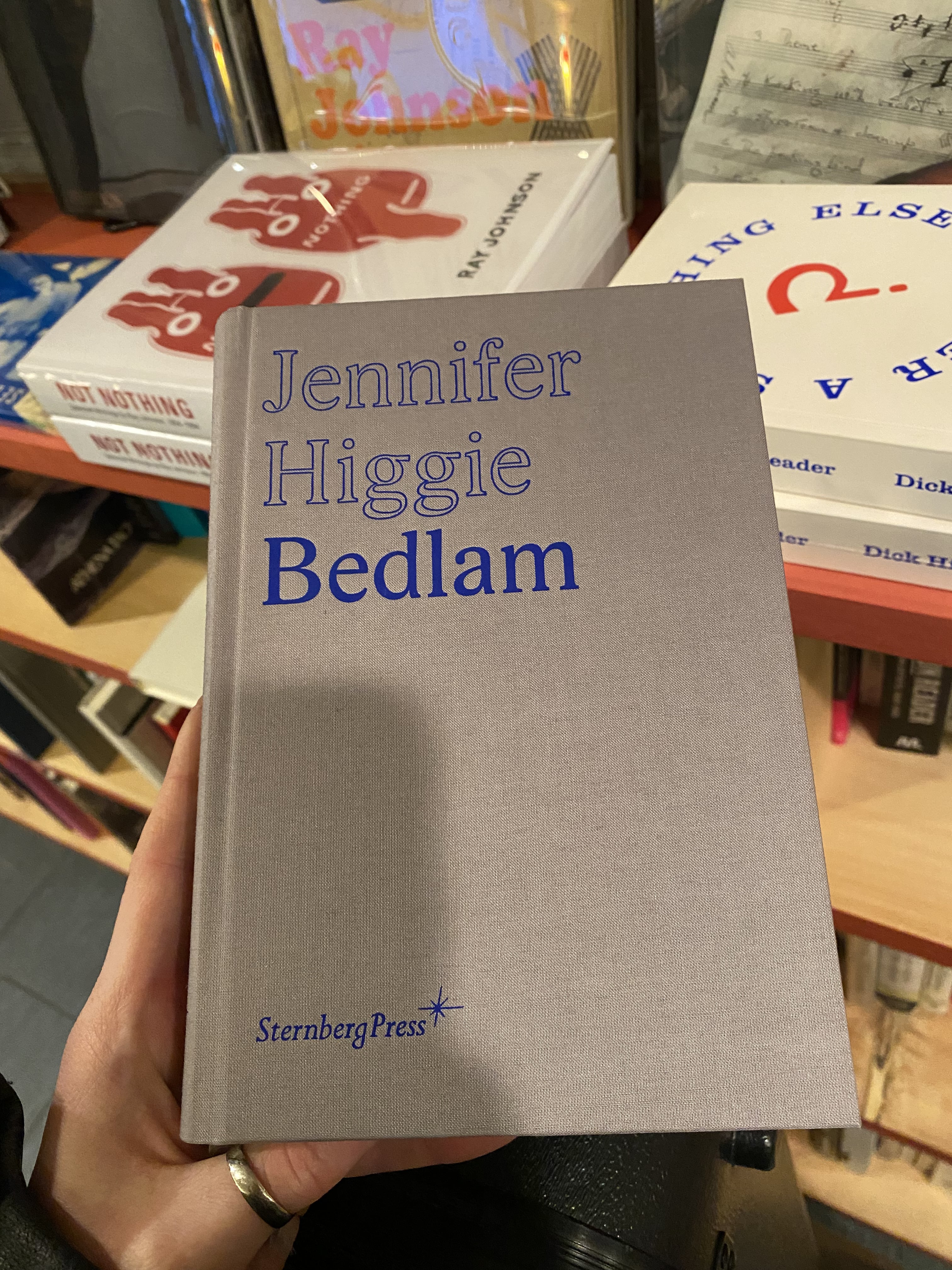 Went book shopping at a place Logan suggested, Aeon Bookstore. And I quote: "you would like this place?". He was right — aside from the open drain in the floor which smelled like old breath and hair, a good spot. I liked the opening line of this book …
… and the cover. Decided to buy Index Cards by Moira Davey instead — I'm leaning towards non-linear, auto fictional stuff at the moment and this Bedlam book just didn't fit the bill.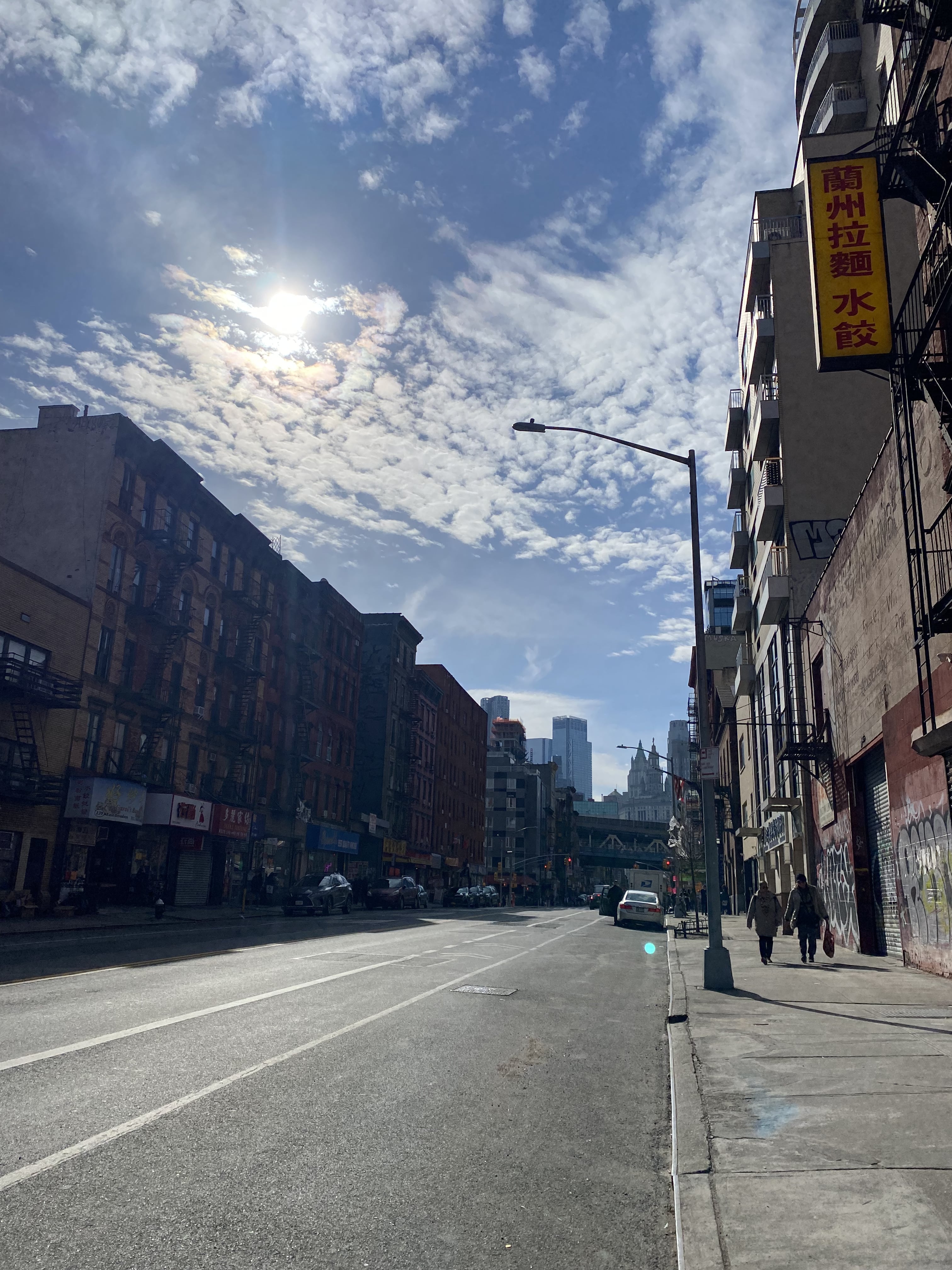 When I moved to America I thought the sky seemed bigger. It still does.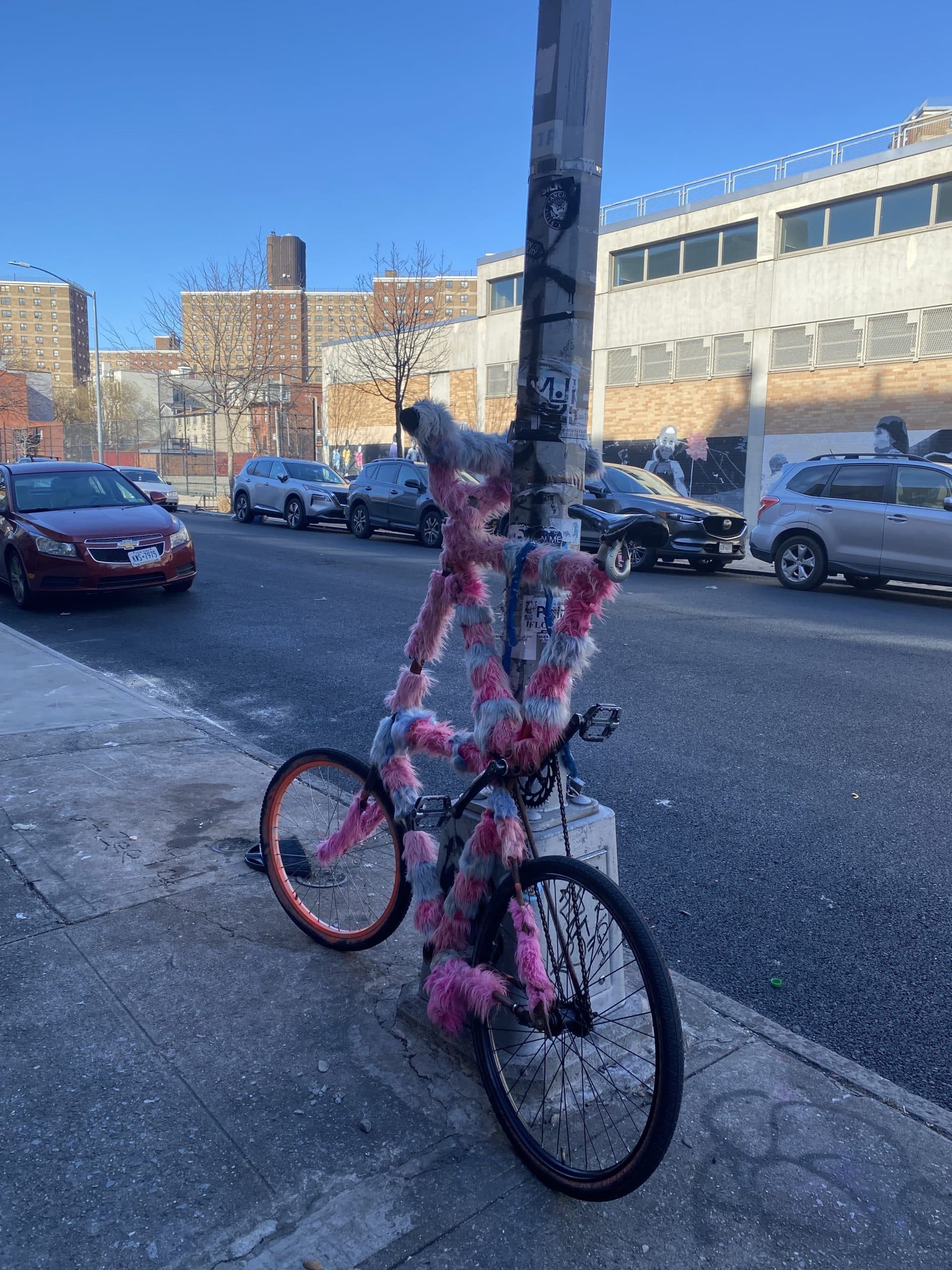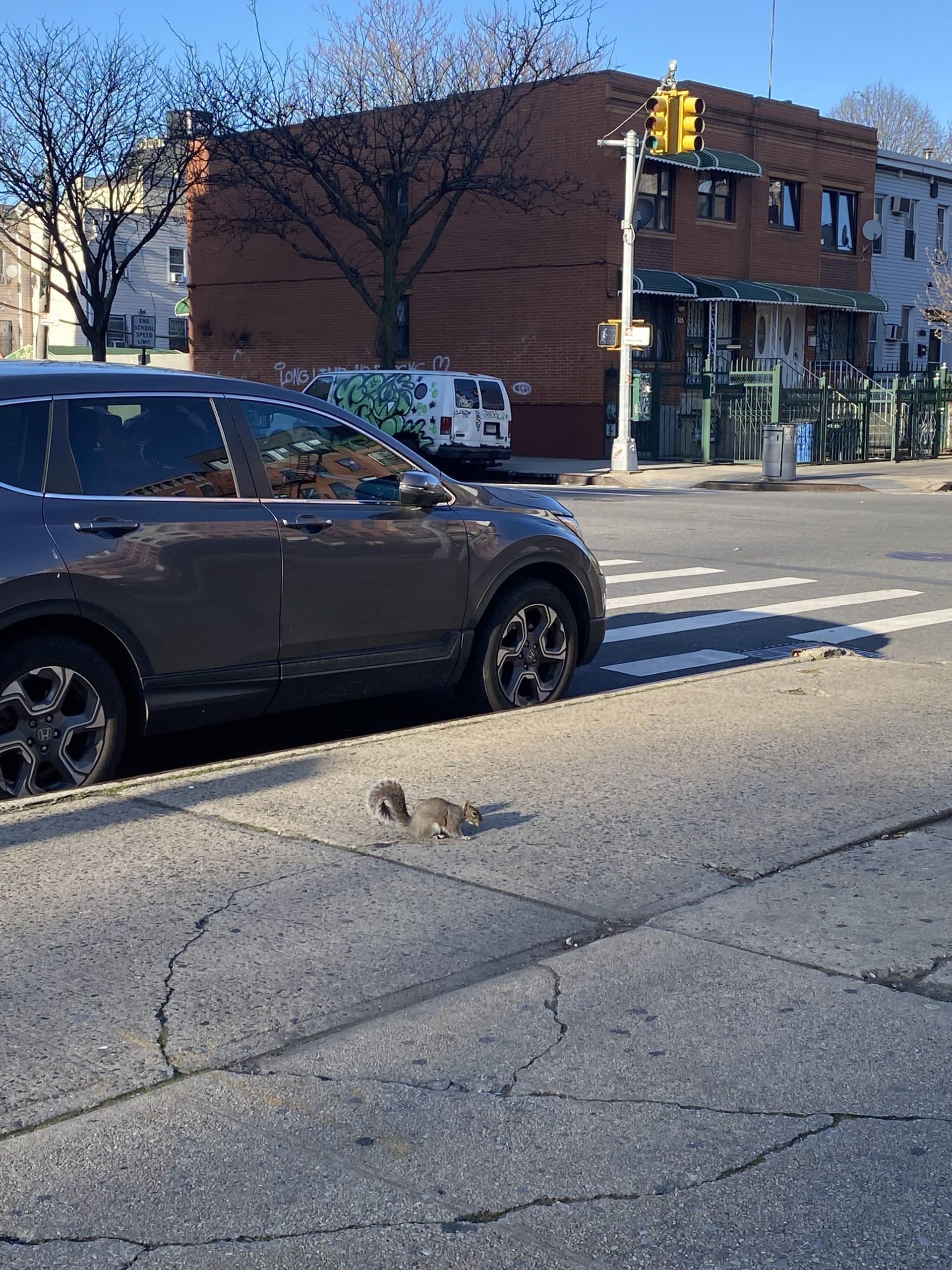 The bike of my nightmares — kind of looks like a llama. thought about stroking it but didn't.
A squirrel and his nut — name a more iconic duo. My new apartment has a fire escape that puts me up into the trees outside and there's a constant stream of squirrels, I can't get enough of them.
Pool with some extinct friends. I only have two addictions that I'm aware of — smoking and pool. I have no immediate plans to quit.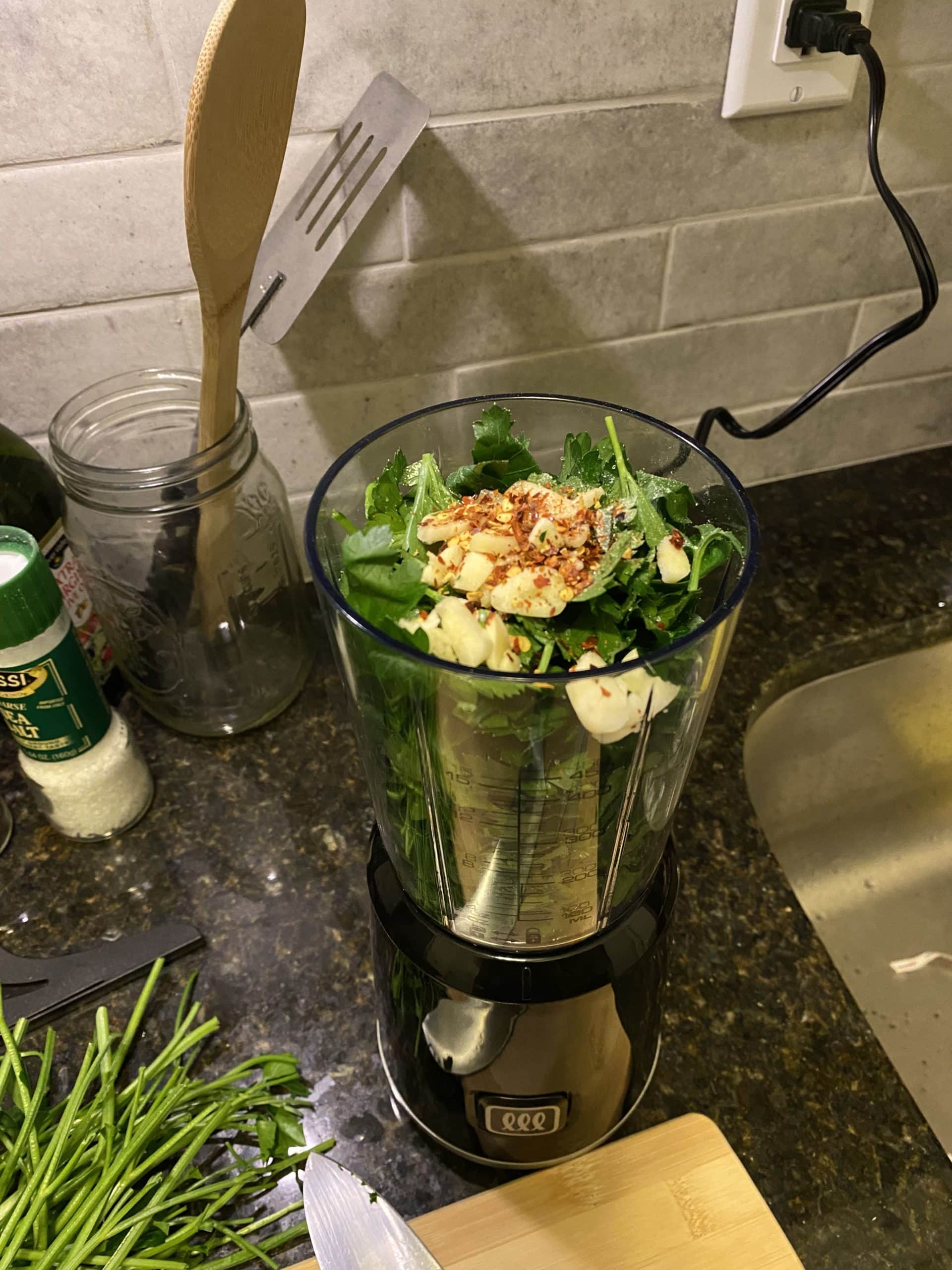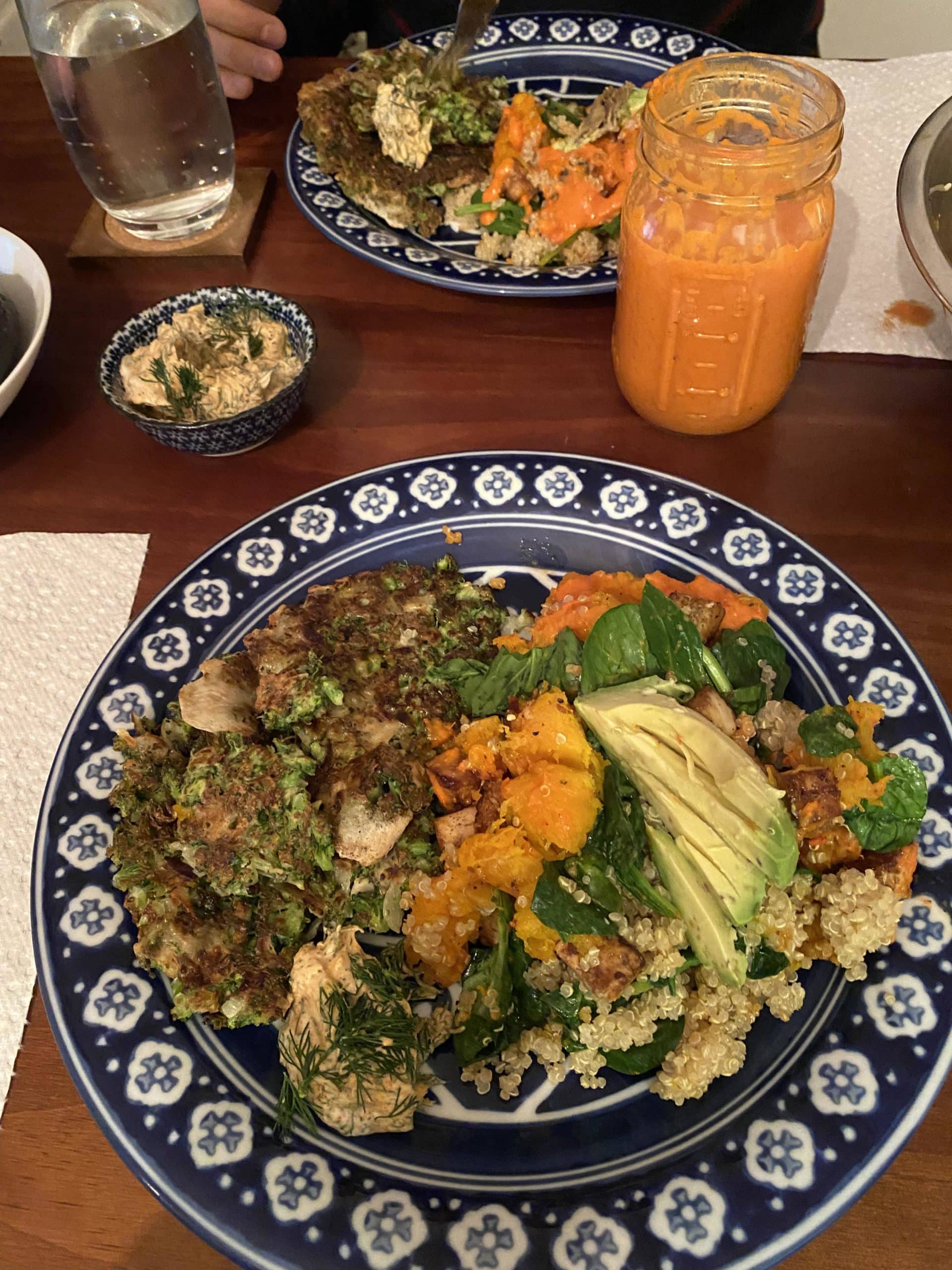 Back home to make dinner which I do every night — takeout isn't relaxing for me, I like having ContrOL. This little pile of stuff will become a dressing for a larger pile of stuff.
Larger pile of stuff. I'm deeply into crockery and utensils — these plates are extremely good, in my opinion.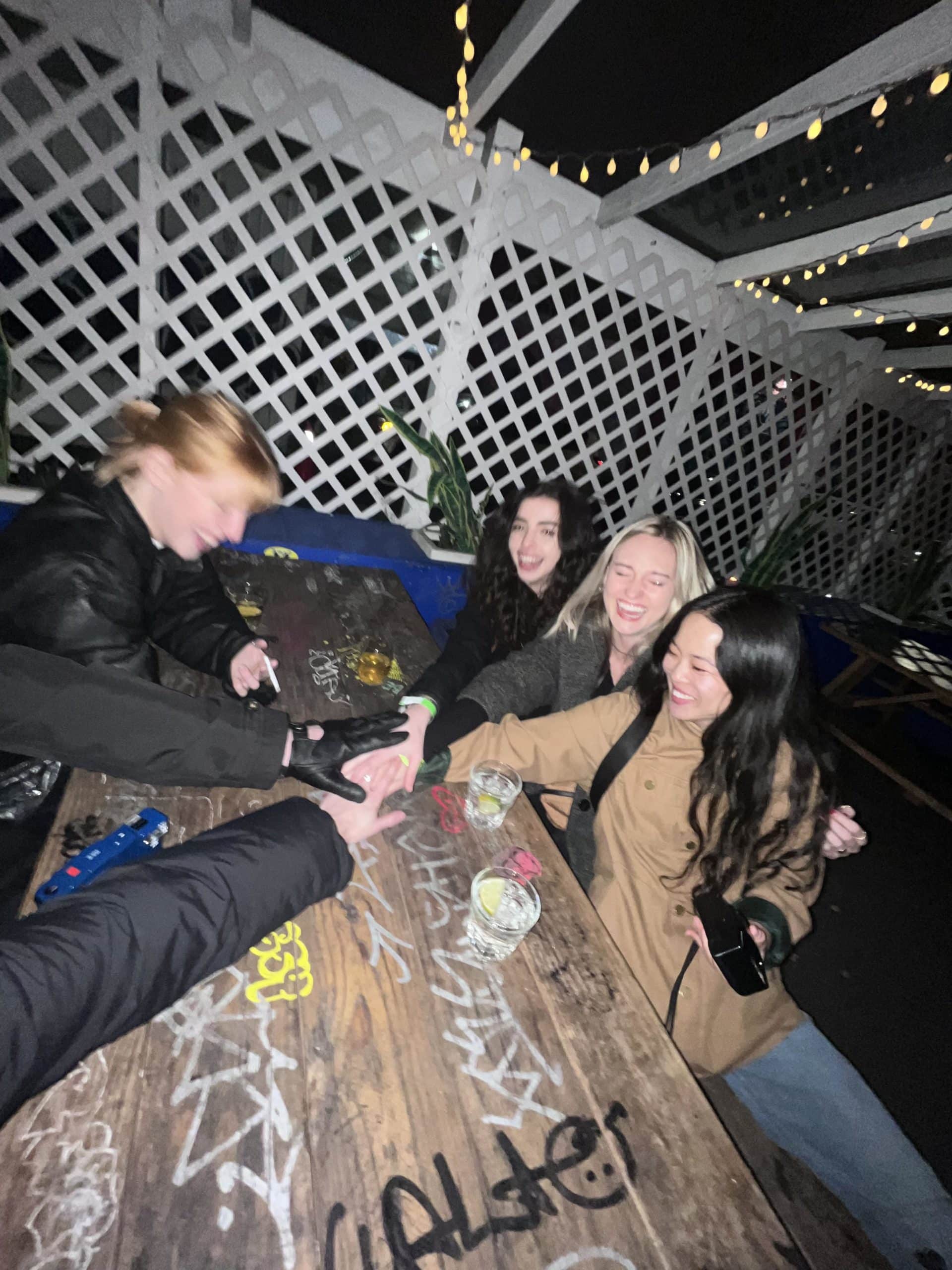 Rounding out the day with another pile, this time a pile of hands. I like my new life.
Fenne Lily's new album Big Picture is out this Friday (April 14th) via Dead Oceans