Over the last year, "a day in the life" has never looked so stagnant. What was once routine has become standstill; we've lost the little rituals we used to take for granted. To find them again, we have to look at life a little differently. We created our ongoing series 9am to 9pm to get a glimpse into where artists find creative inspiration in their daily lives.
In this edition, we take a look into the life of Sydney artist, Milan Ring, during a recent city lockdown. Read the photo diary below to hear Milan discuss her daily rituals, what she's been working on for her new album I'm Feeling Hopeful, out December 3rd, and the quality time spent with her dog Nas.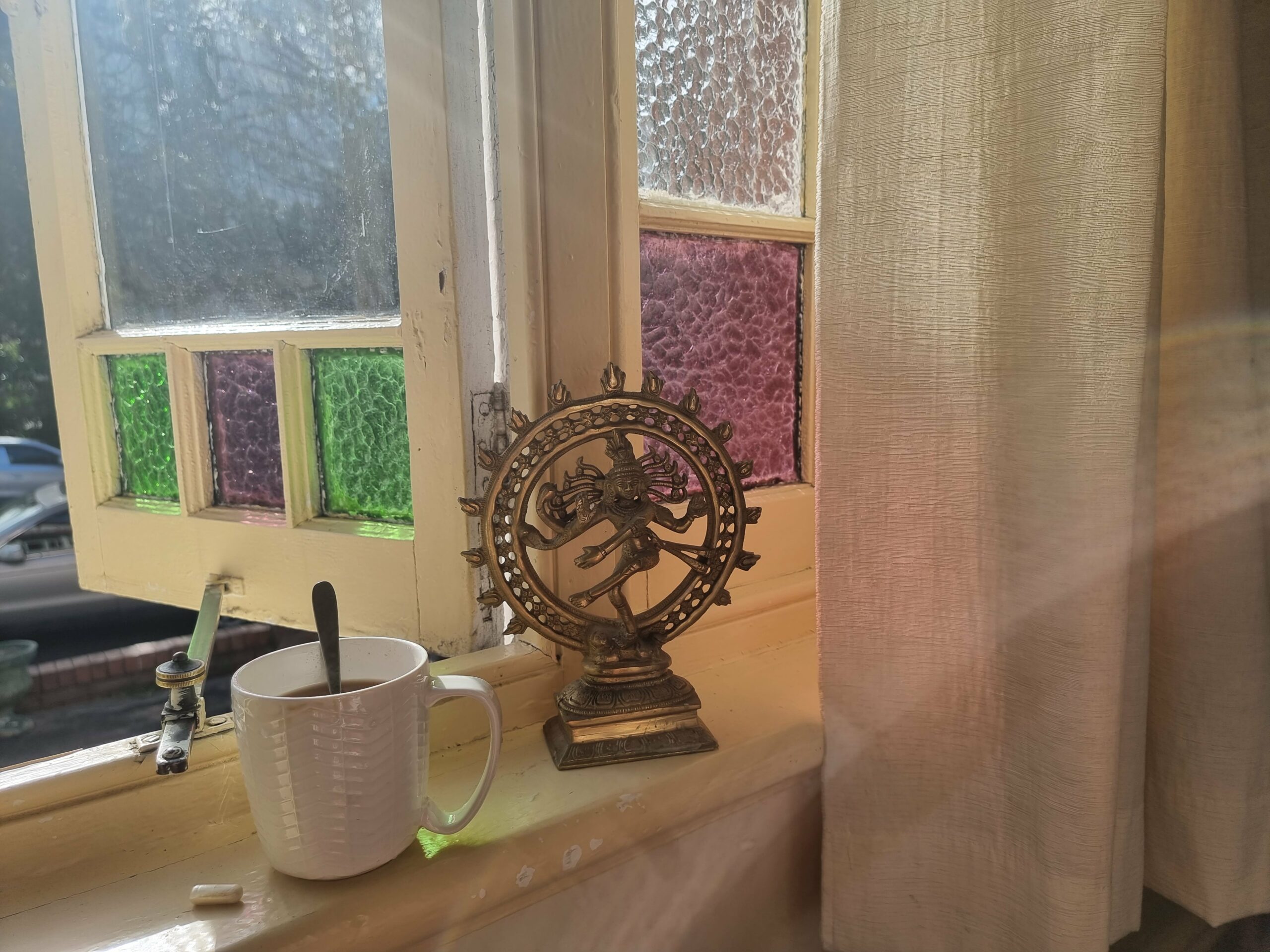 8am. I hop up to let my old dog Nas out to do his biz, the morning has a warm spring feeling for late winter. "They must be back burning," I think, as I smell the oh-so-familiar scent of ash and smoke, and my eyes observe a slight haze in the air. I've always liked that smell but after the disastrous 2019-2020 fire season which devastated so much of Australia, where we had weeks of unbreathable air, the smell isn't quite so welcomed anymore. I think about climate change and watch Nas poop. I go back to my window sill with a miso soup & a probiotic and remember to take a snap! I've read that miso soup is a great source of prebiotics so I feel I am starting my day with a winning combination here, plus my Chinese herbalist told me to start the day with something warm so as to not put out the 'internal fire'.
Shiva Nataraja looks at me, his backhand holds the element of fire, "full circle" I think.
9am. The morning sun is leaking through my window and I start my morning rituals of meditation, journaling, and yoga. Nas looks at me with a slight air of boredom, so this morning he joins in/gets in the way and I capture one of my favourite pics of him to date, named "downward dog".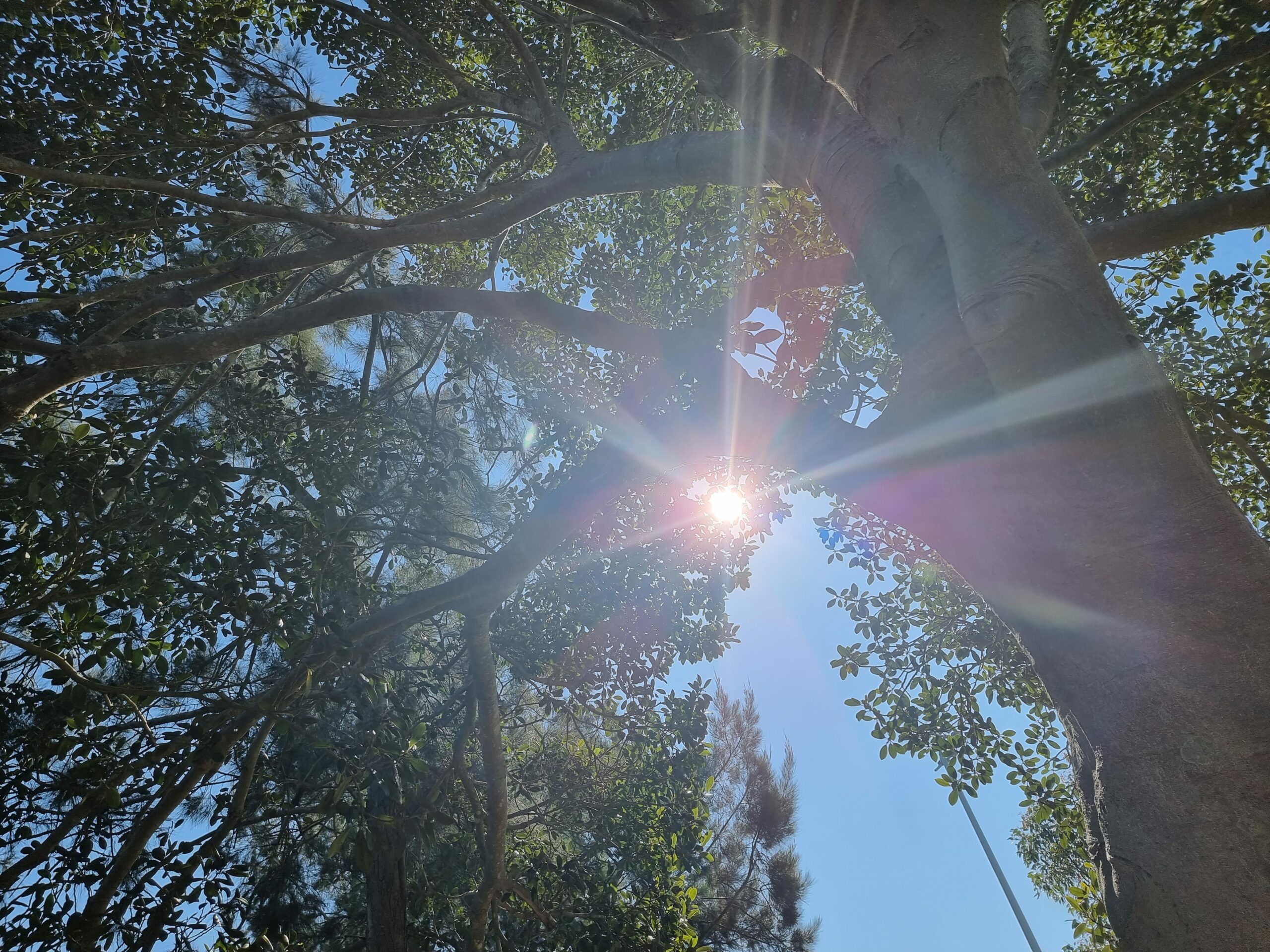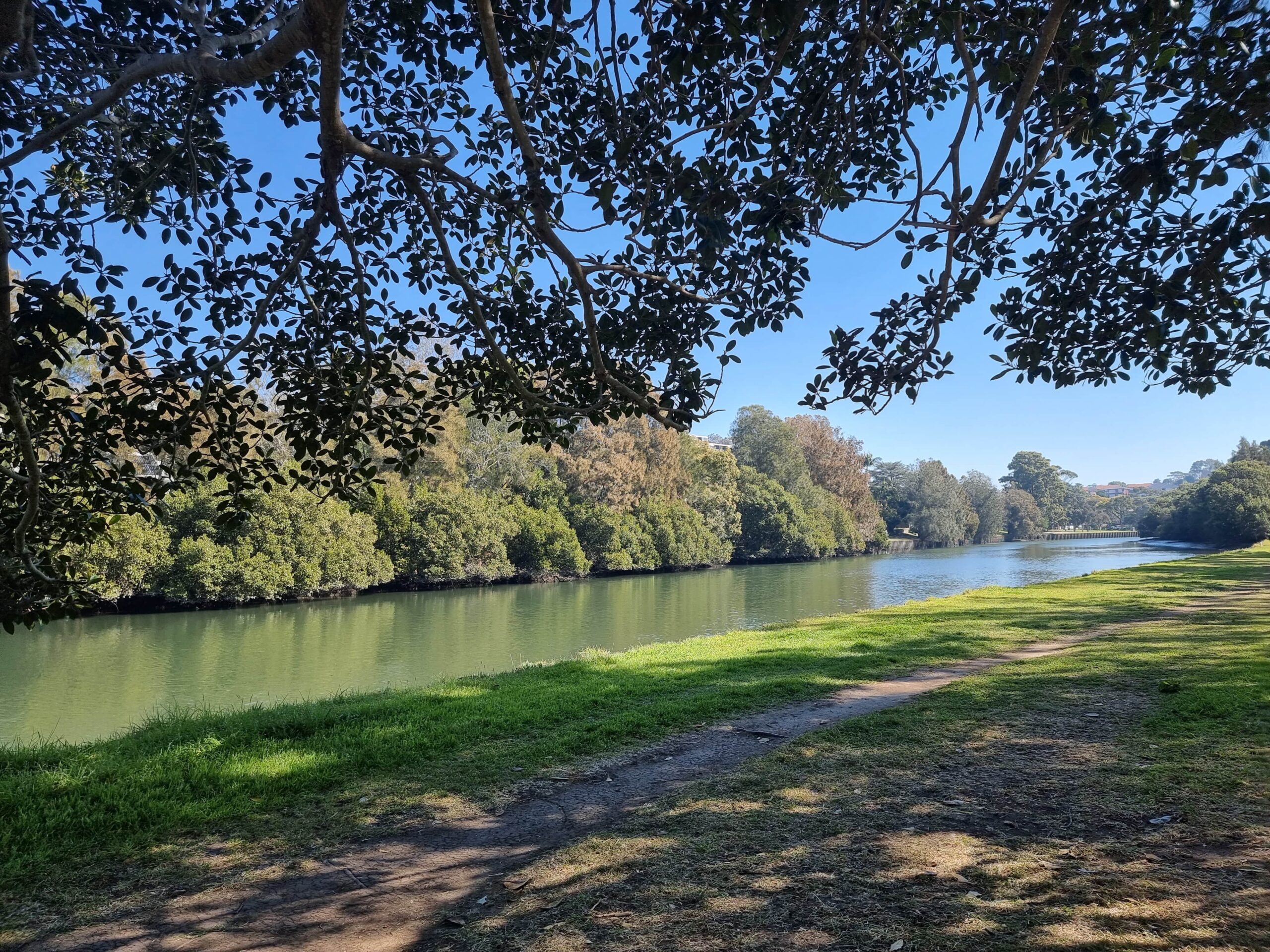 11am. Nas can't walk very far these days and I am itching to get out for some exercise so I drop him over to my mum's place nearby, wearing a mask and waving from meters away. I wish I could hug her.
I walk down to the river about 10 mins from my house. There is a beautiful long walk all around it, so I tuck into a podcast about space with Neil deGrasse Tyson and soak in the sun and the environment. I stop under one of my favourite trees along the walk, I don't know what type of tree it is, "I should know" I think. I sit on its roots for a while and take these photos. I see someone I know walk past, they don't see me, I don't say anything, normally I'd call out but today I'm enjoying being alone.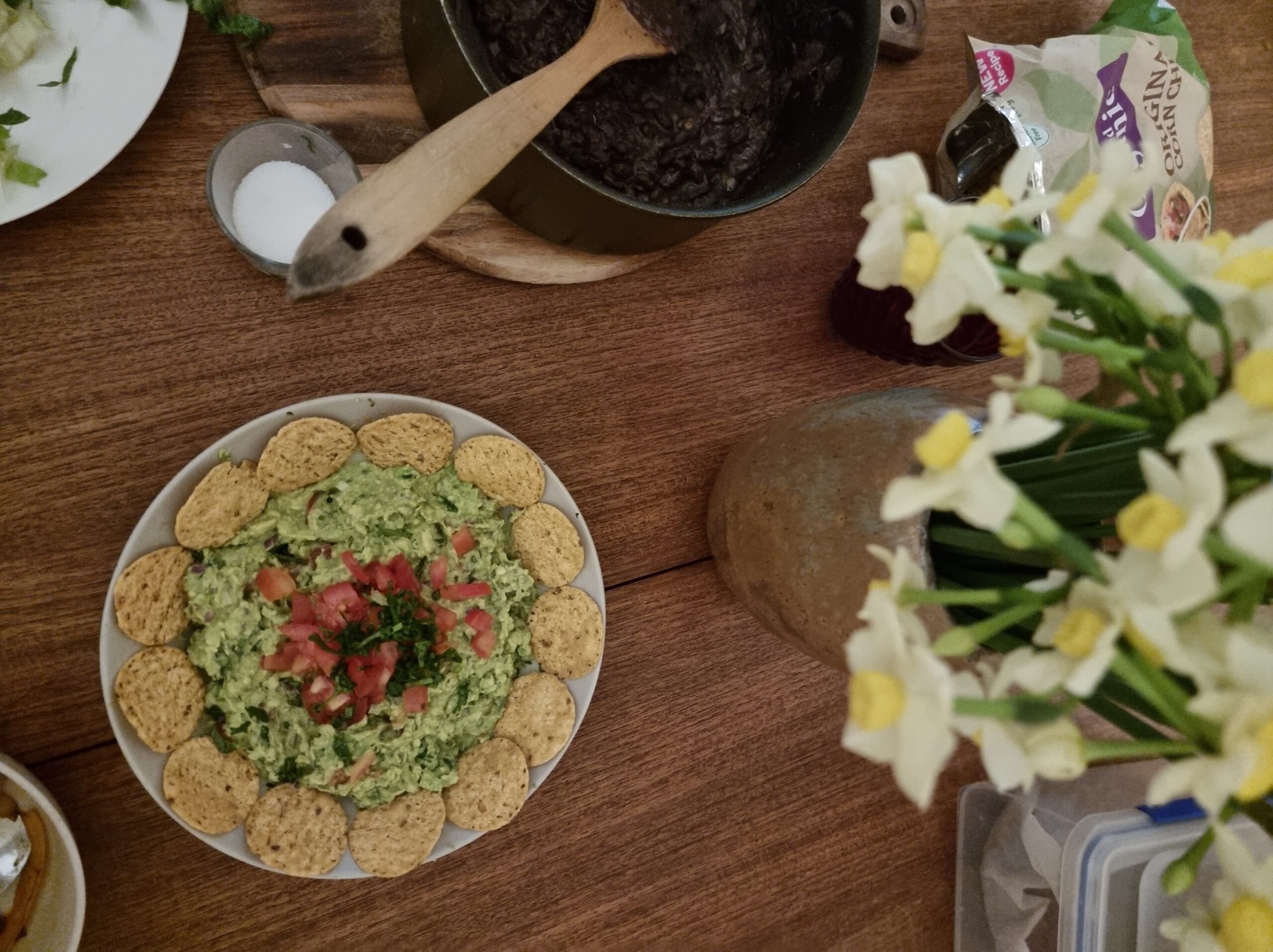 1pm. I get home and whip up a quick lunch. I have a few avocadoes that are perfectly ripe from my local farmers markets organic veg box. I make black beans, guac, quinoa and grill some corn. I normally wouldn't make the guac look so cute but I'm taking pics today so I make this little circular situation happen.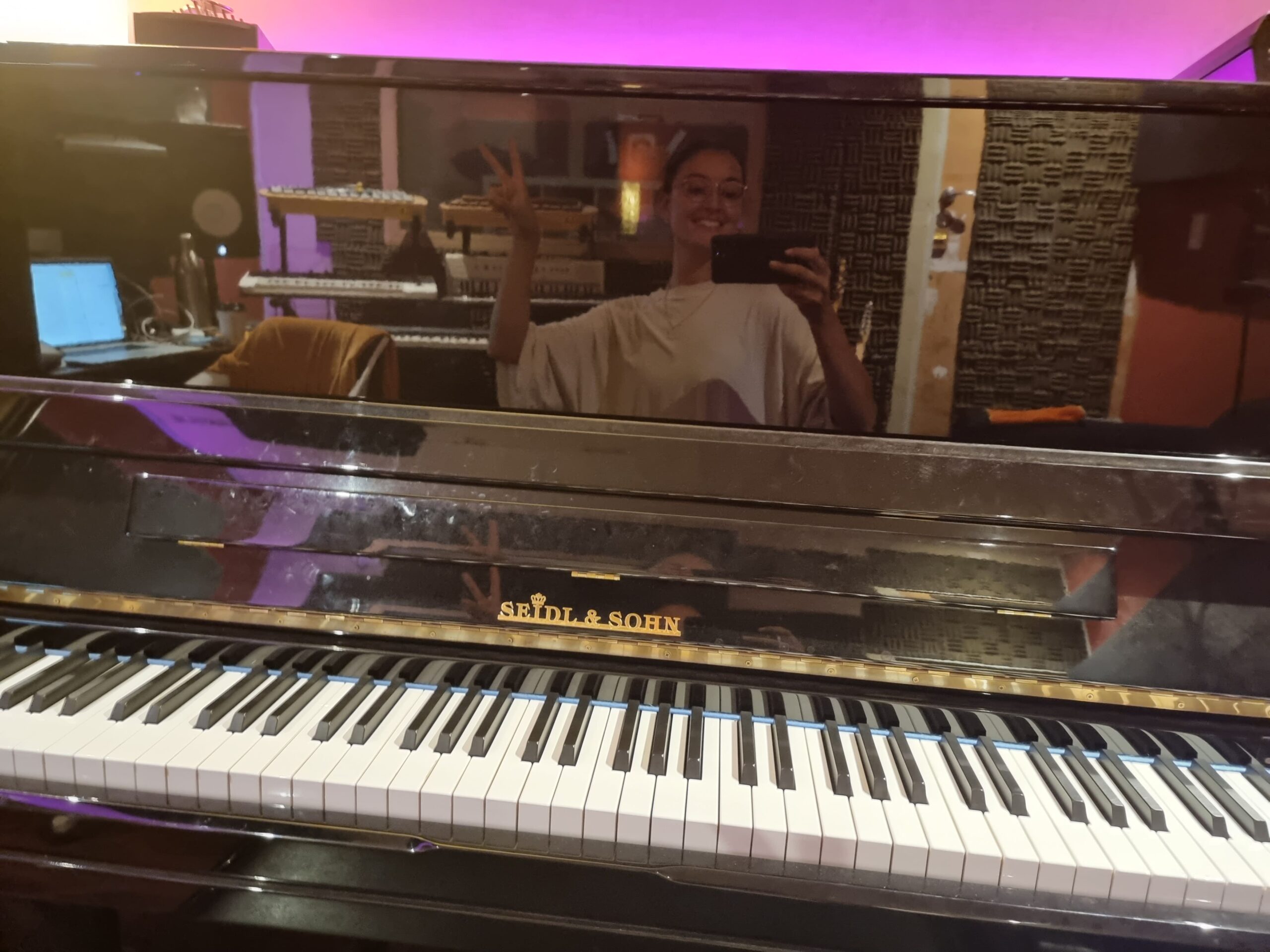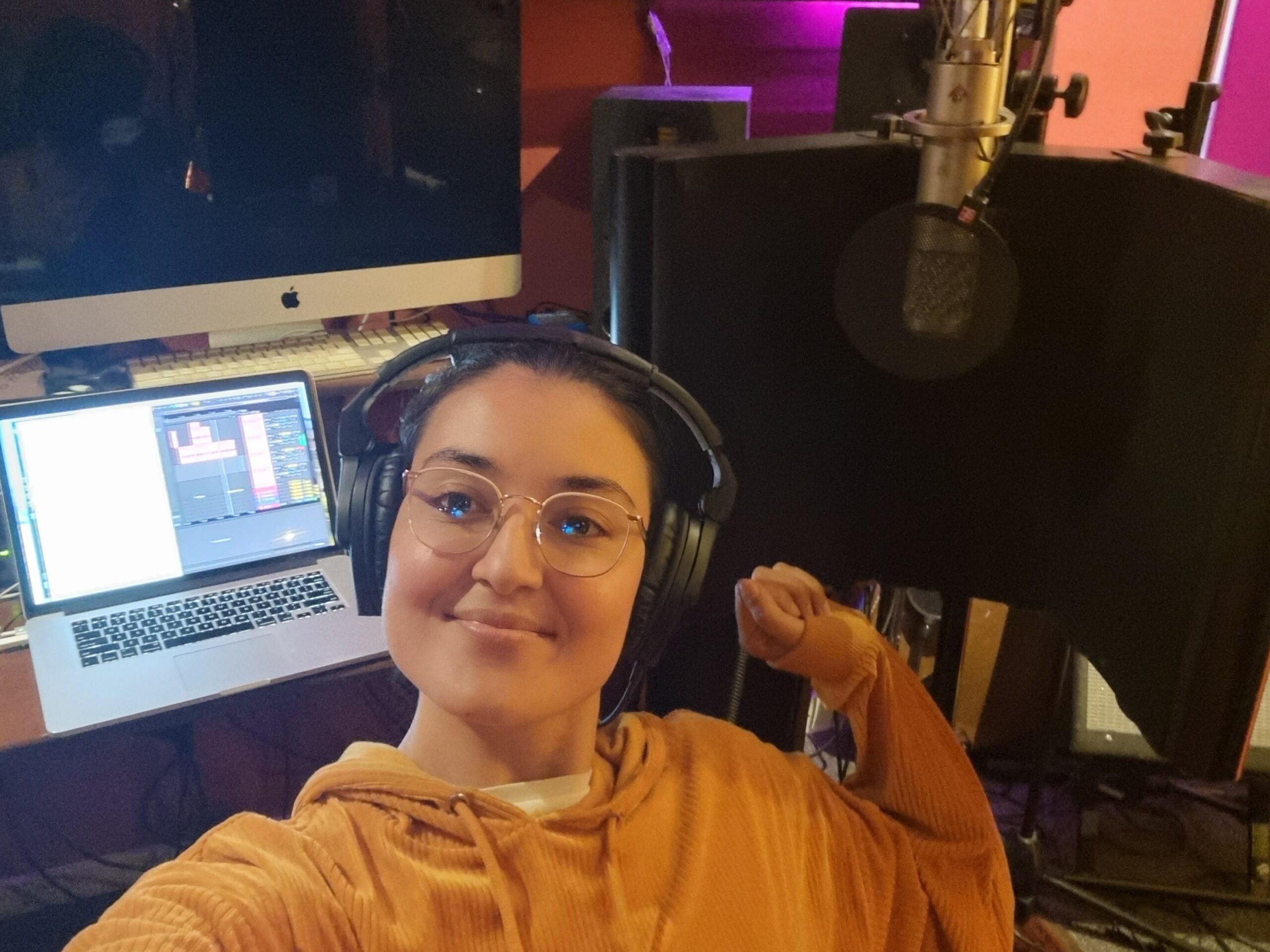 2pm. My studio is in a warehouse around the corner so I can luckily still head there most days. Today I start by improvising on the piano, and I end up with a tune that I quite like. I quickly record it. Not sure if I'll come back to it or not, but it's there as a seed … I then hop over to record some vocals on an exciting collaboration I am working on. I love the creative process of producing vocals and today I start to play around with some tempo-shifting adlibs.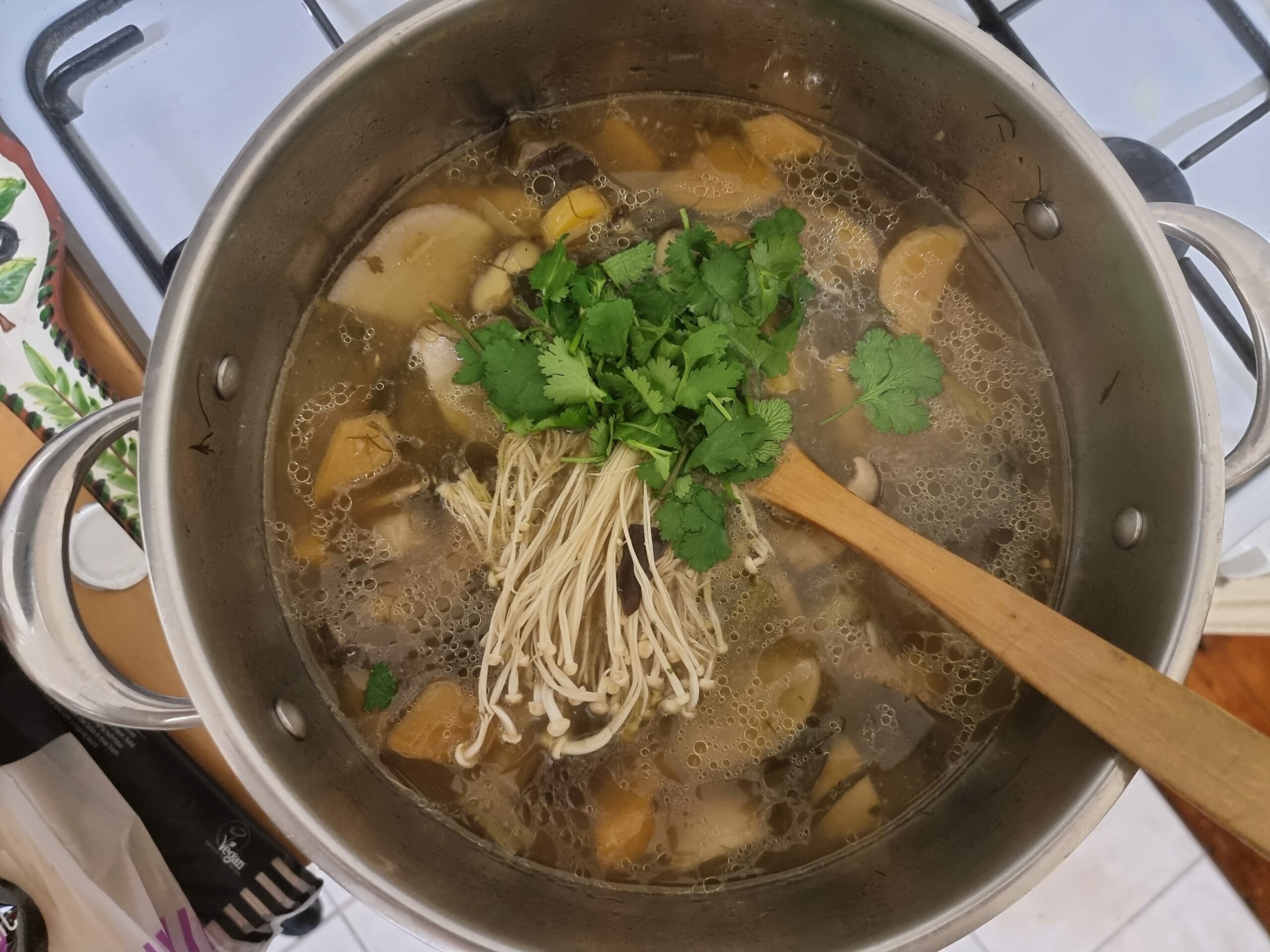 7pm. I complete 5 solid hours at the studio, with no pause in the flow and decide to head home to eat, on the way scooping up Nassy from my mums. I cook up an incredible hot pot for dinner. I recently watched the Netflix doco Fantastic Fungi and am now trying to consume as many types of mushrooms as I can. This broth has 5 kinds, I leave it to simmer.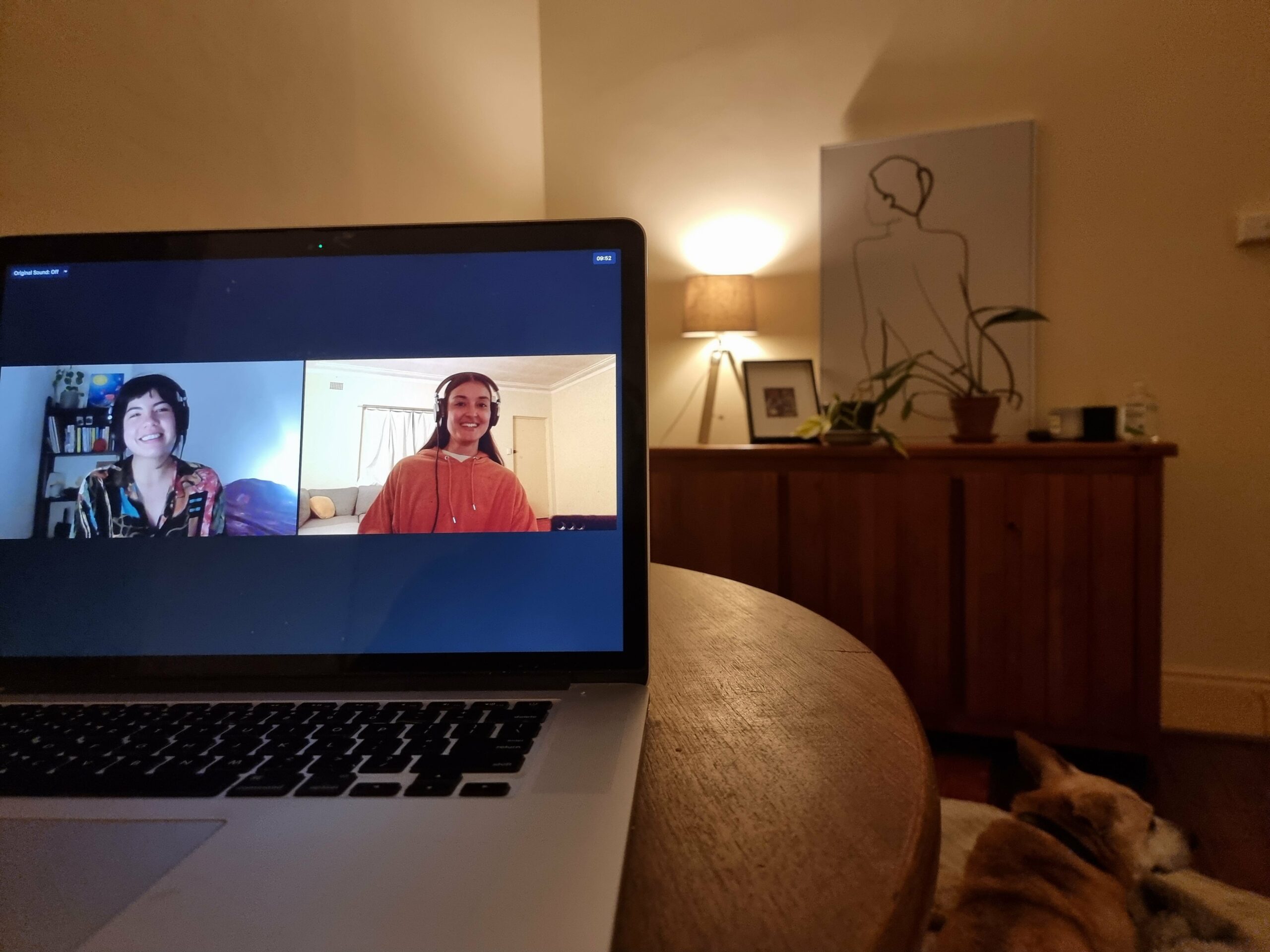 7:30pm. I hop onto a zoom call with a beautiful artist Isabel from Melbourne. I am mentoring her as part of the APRA (Australian Performing Rights Association) Women In Music Mentoring Program that I am part of, we talk all things music, catch up on our lockdowns, and unpack some production techniques we've been using.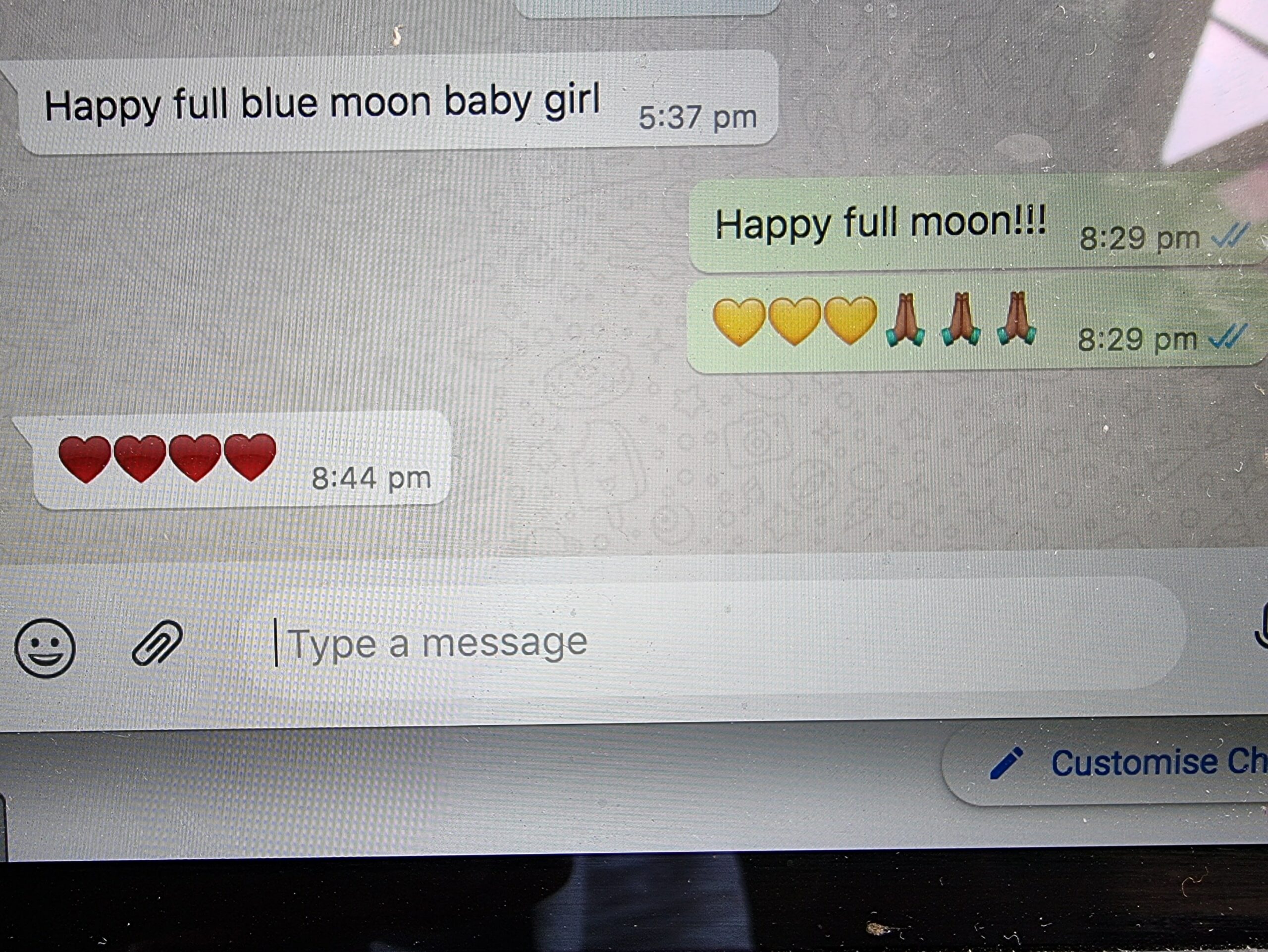 5:45 pm. I write back to my friend Steph, she alerts me to the full moon, I look out the window to stare at it for a couple of minutes before tucking into my hot pot. It's super soul-soothing and I make a pact with myself to make it more often.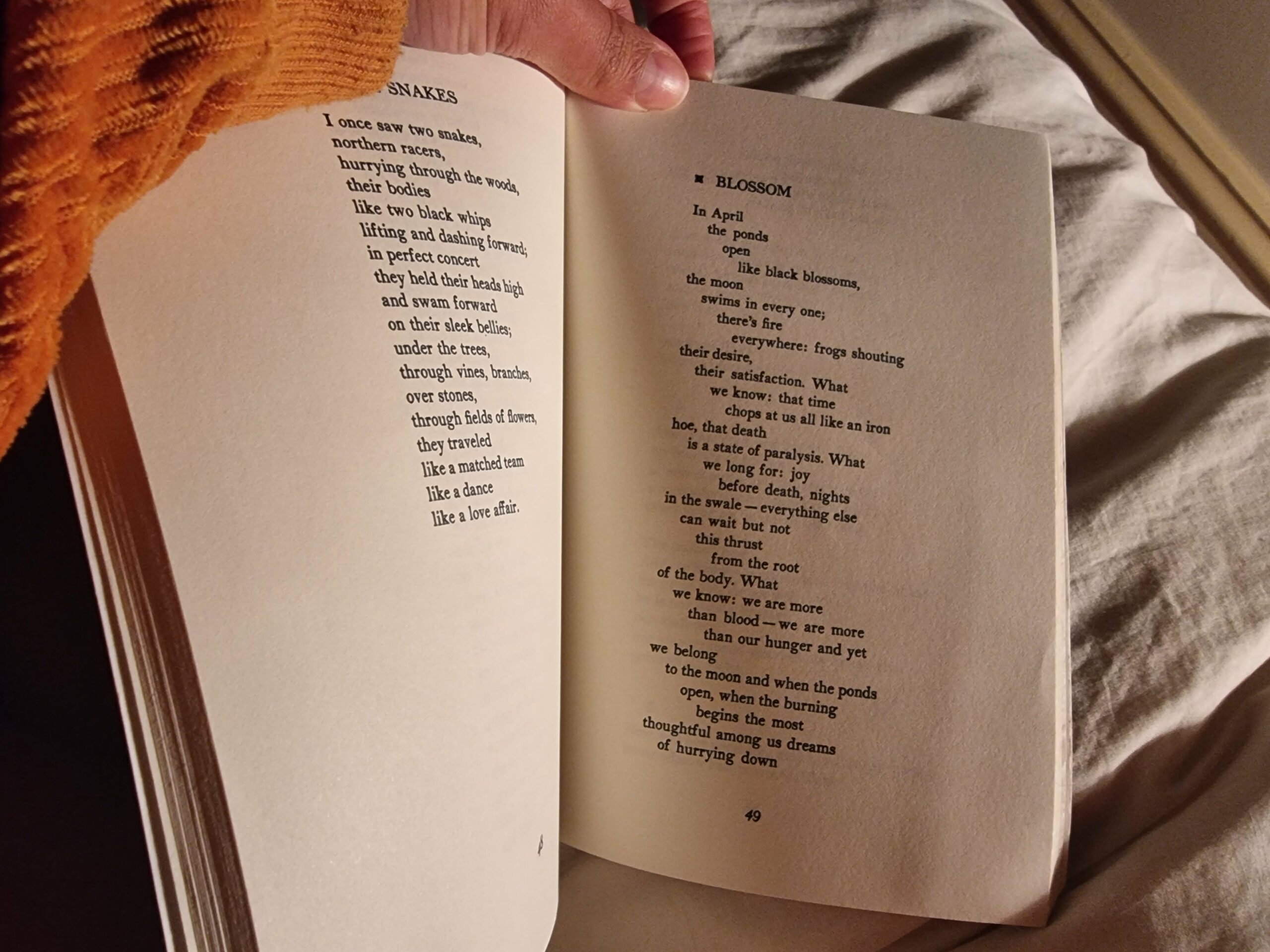 9pm. I head into my room and bounce around on my phone for a while. I then flick open an audiobook–but I realise I can't take a photo as it's on my phone – so I reach beside my bed to my pile of books and decide to read a couple of poems. The book is American Primitive by Mary Oliver that my former housemate Em gifted me! I flick open to a page at random and land on this little gem, I notice it mentions the moon which I think is fitting. I read the poem once fast, and again slowly, absorbing its many nuances. Then I read "when the burning begins" … and once again I think "full circle".
Check out Milan Ring's latest single "Pick Me Up" feat. Jean Deaux below and order her new album 'I'm Feeling Hopeful' now, out December 3rd: