Over the last few years, "a day in the life" has never looked so stagnant. What was once routine has become standstill; we've lost the little rituals we used to take for granted. To find them again, we have to look at life a little differently. We created our ongoing series 9am to 9pm to get a glimpse into where artists find creative inspiration in their daily lives. We've now since adapted this project to also accompany artists returning to the road and live music as our world begins to open.
In this edition, Dublin-based singer-songwriter Sorcha Richardson took us along for the ride on tour, in the lead up to her sophmore LP, Smiling Like an Idiot. Take a look into a day in the life on the road at the All Together Now Festival; riding golf buggies, spending time with friends, and watching Nick Cave sets with no sense of regret.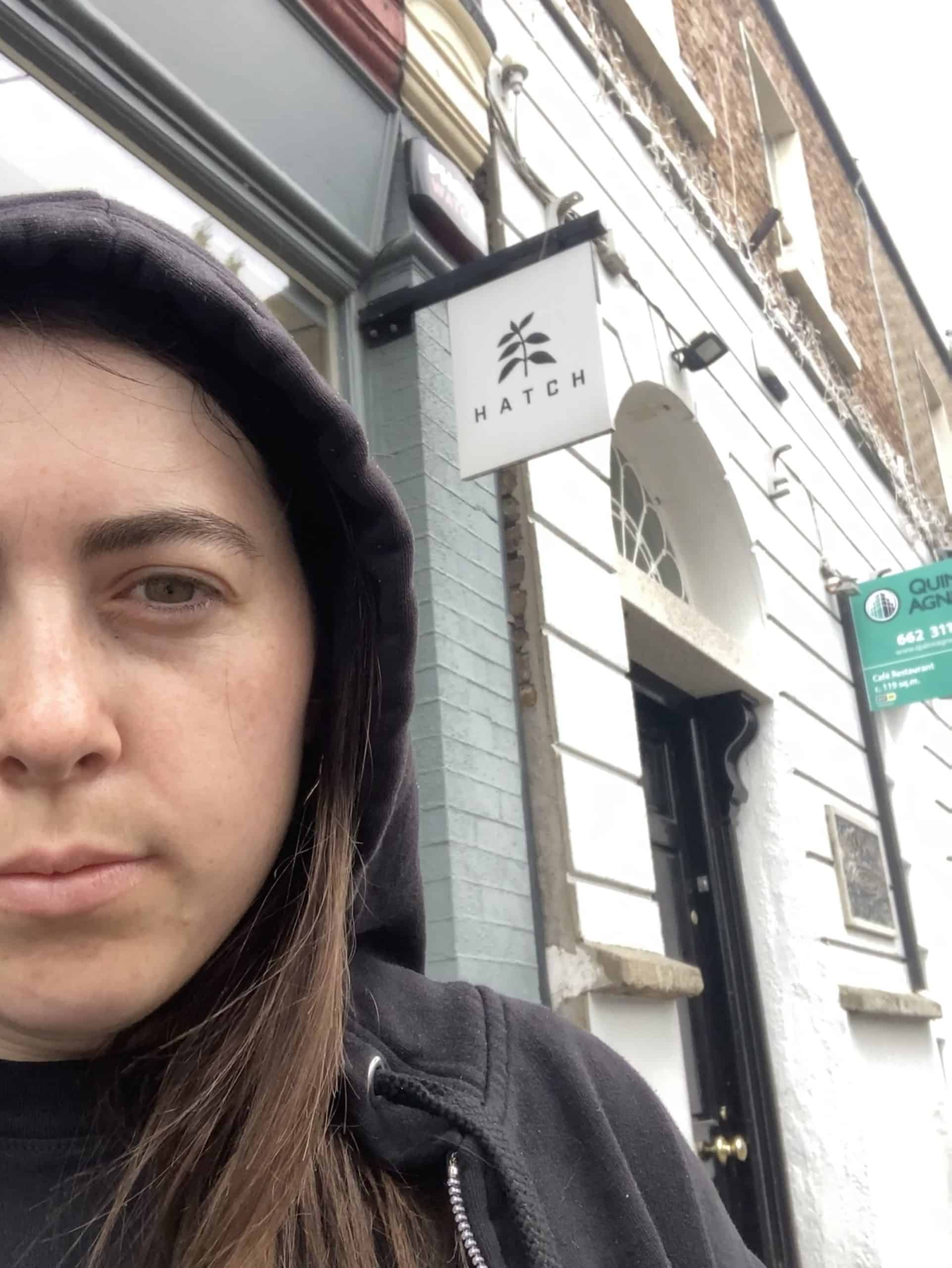 9AM: Wake up in Dublin. Brave the Irish summer rain for coffee. I'm staying by the sea in a place called Sandycove for a few weeks and Hatch does the best coffee near us.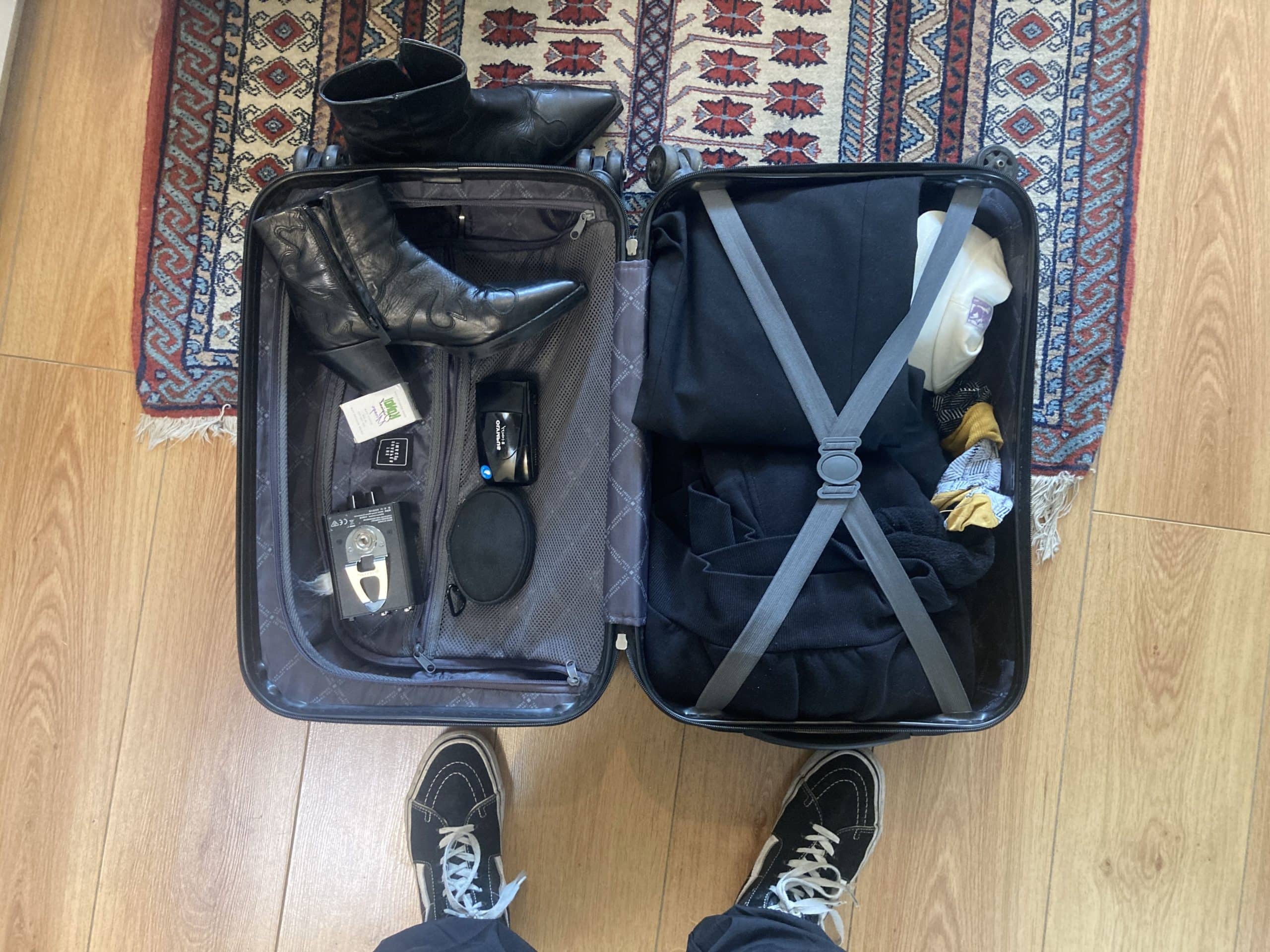 9.45AM: Pack for All Together Now. Me and my band are playing our first big outdoor festival show in a few years. Essentials include in-ear monitors, hardwire monitor pack (as a backup), camera & film, stage clothes, cowboy boots, makeup. 
(I had great intentions to go back to Dublin in the van after our set with the rest of my band. Had I known at the time of packing my bag that I would instead choose to wave them off and stay down for the night to dance with my friends and sleep in a tent, I probably would have packed a little differently)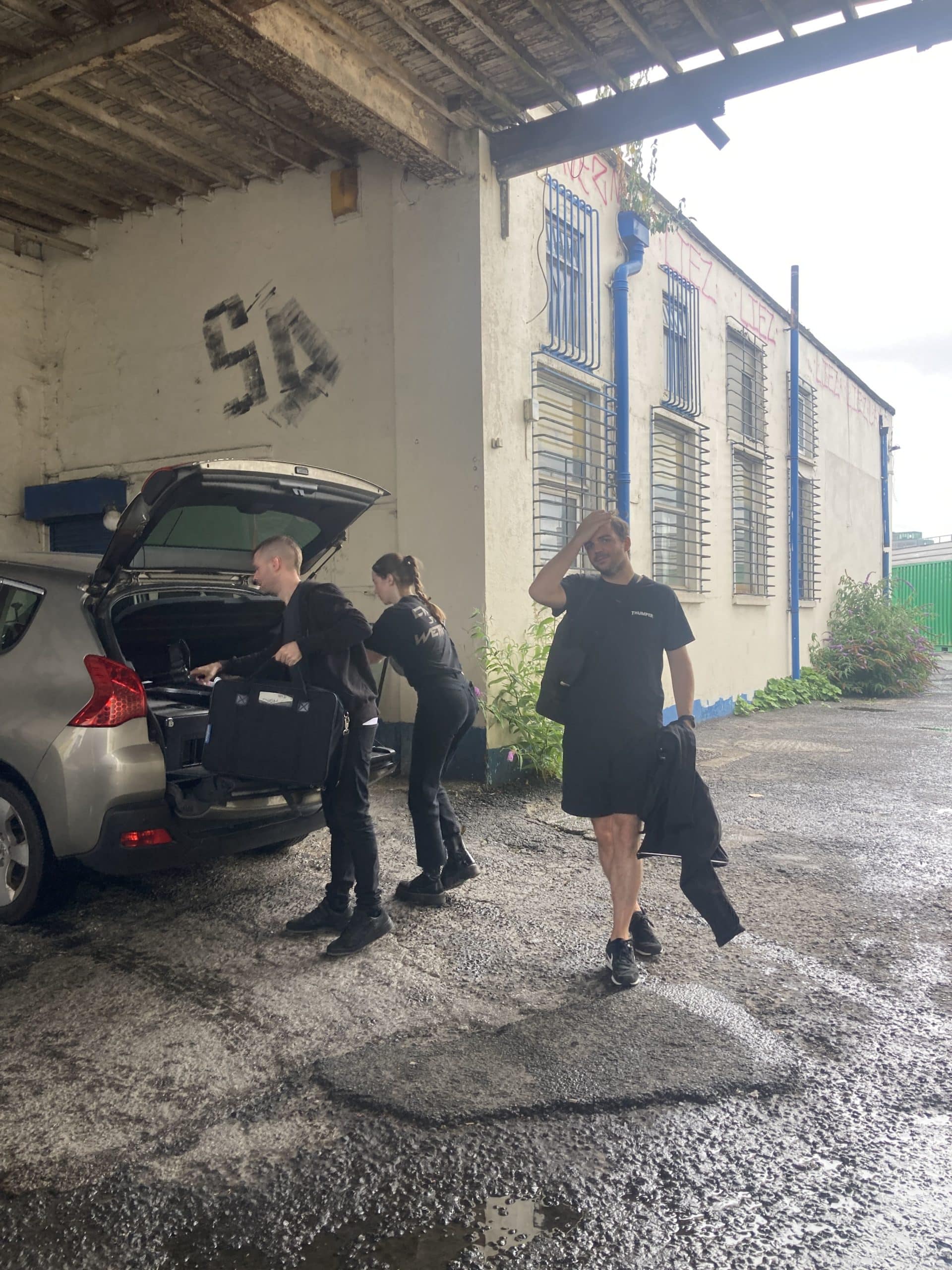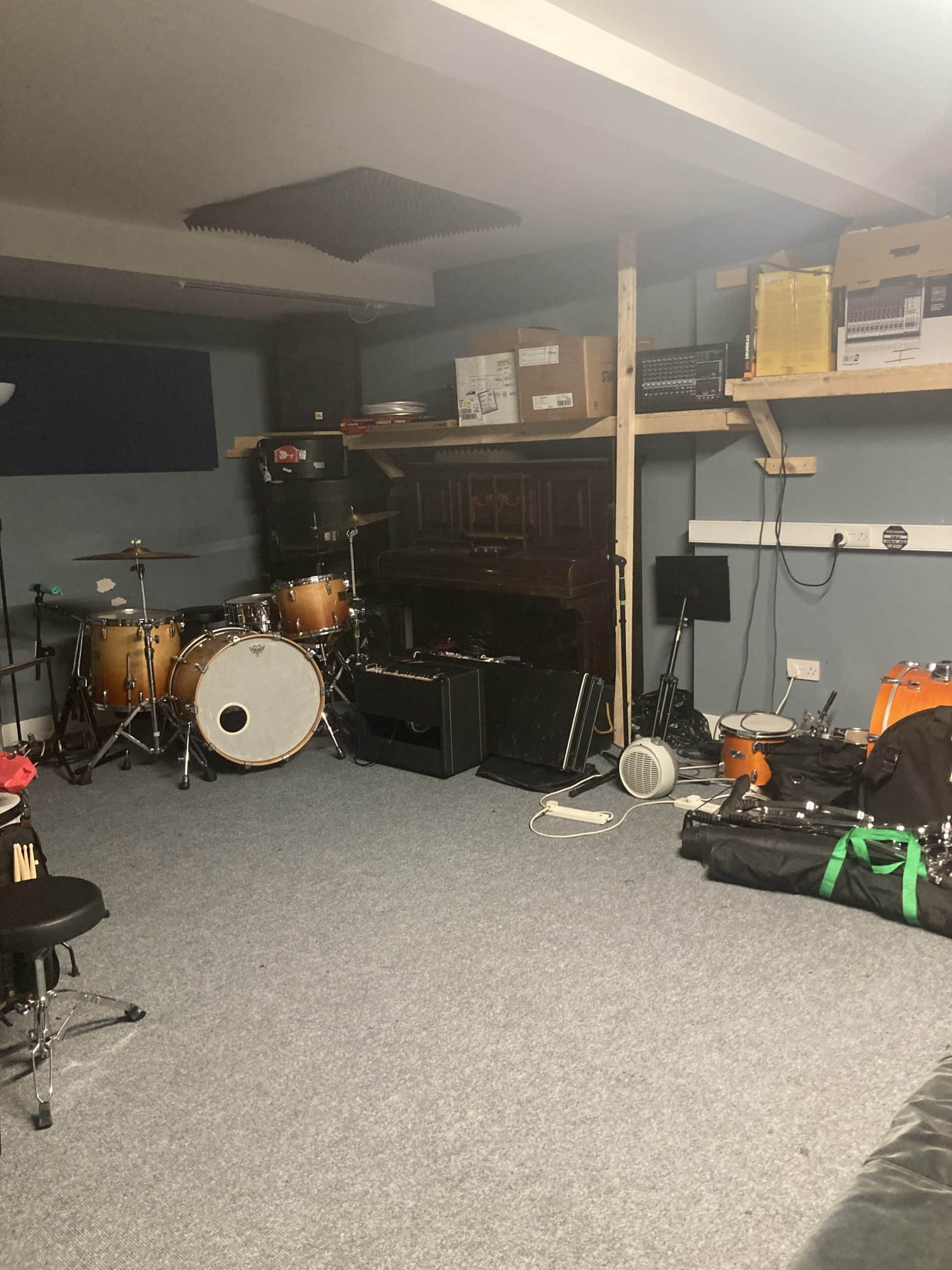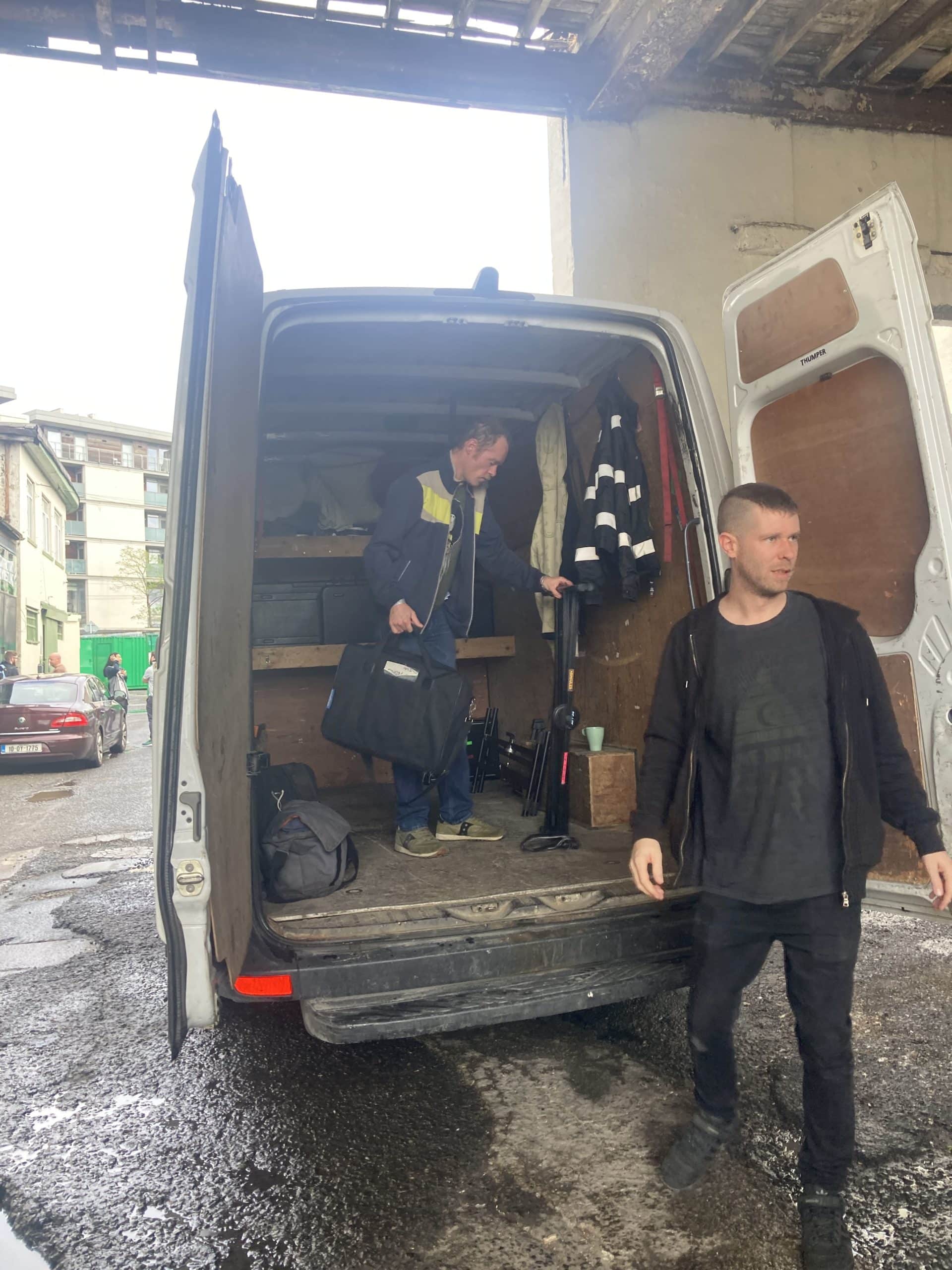 11.30AM: Meet my band and crew at Yellow Door Music Studios in Dublin. Load out from our rehearsal room (that's the old piano I used in the music video for Honey) and load into the van.  Say hi to Joe (Just home from a tour in America), Theo, James and Andy.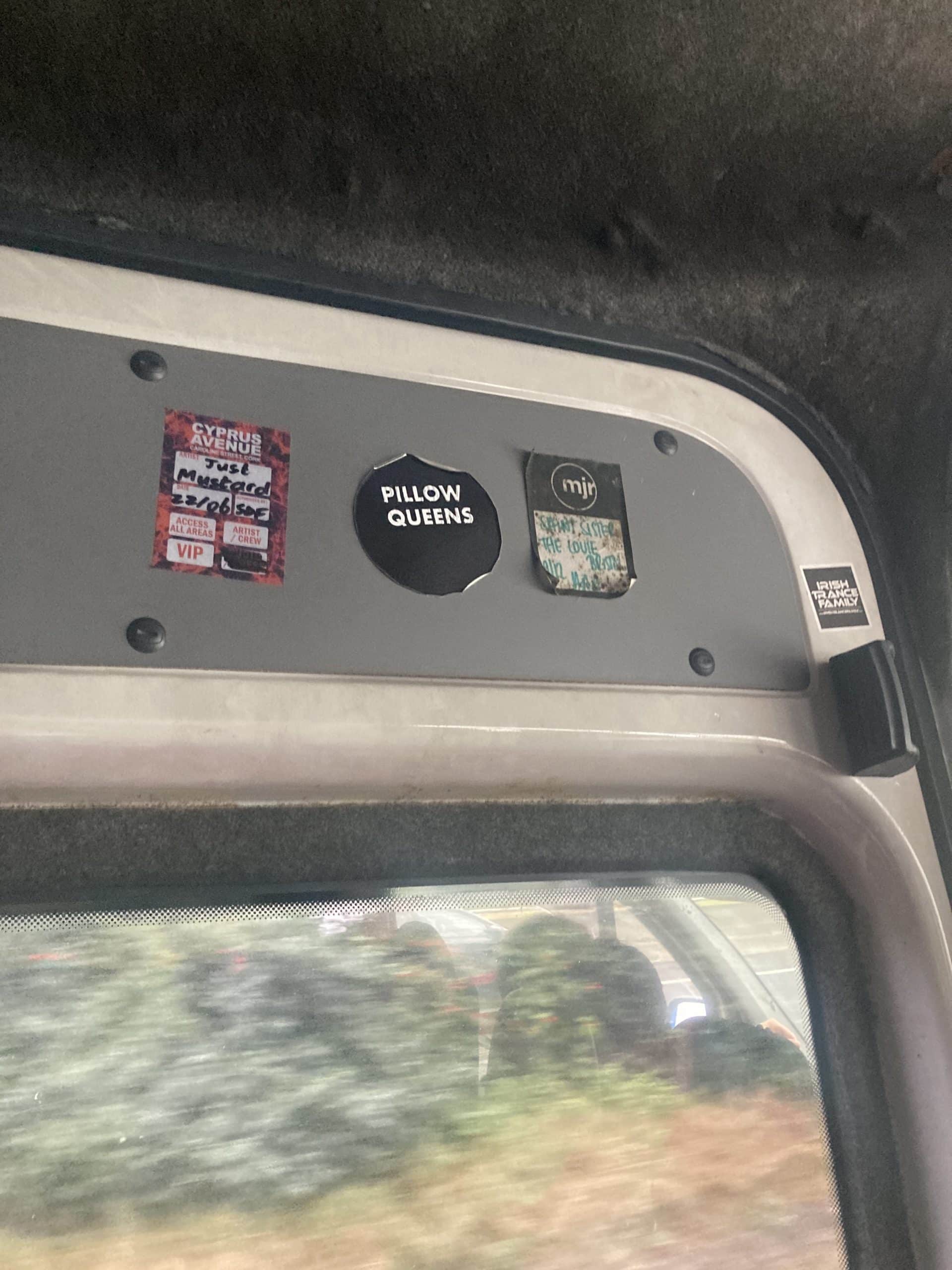 12.30PM: Hit the road and head for Waterford. About a 2 hour drive. Say hi to our Irish music friends who have rented this van before us (Saint Sister, Pillow Queens, Just Mustard).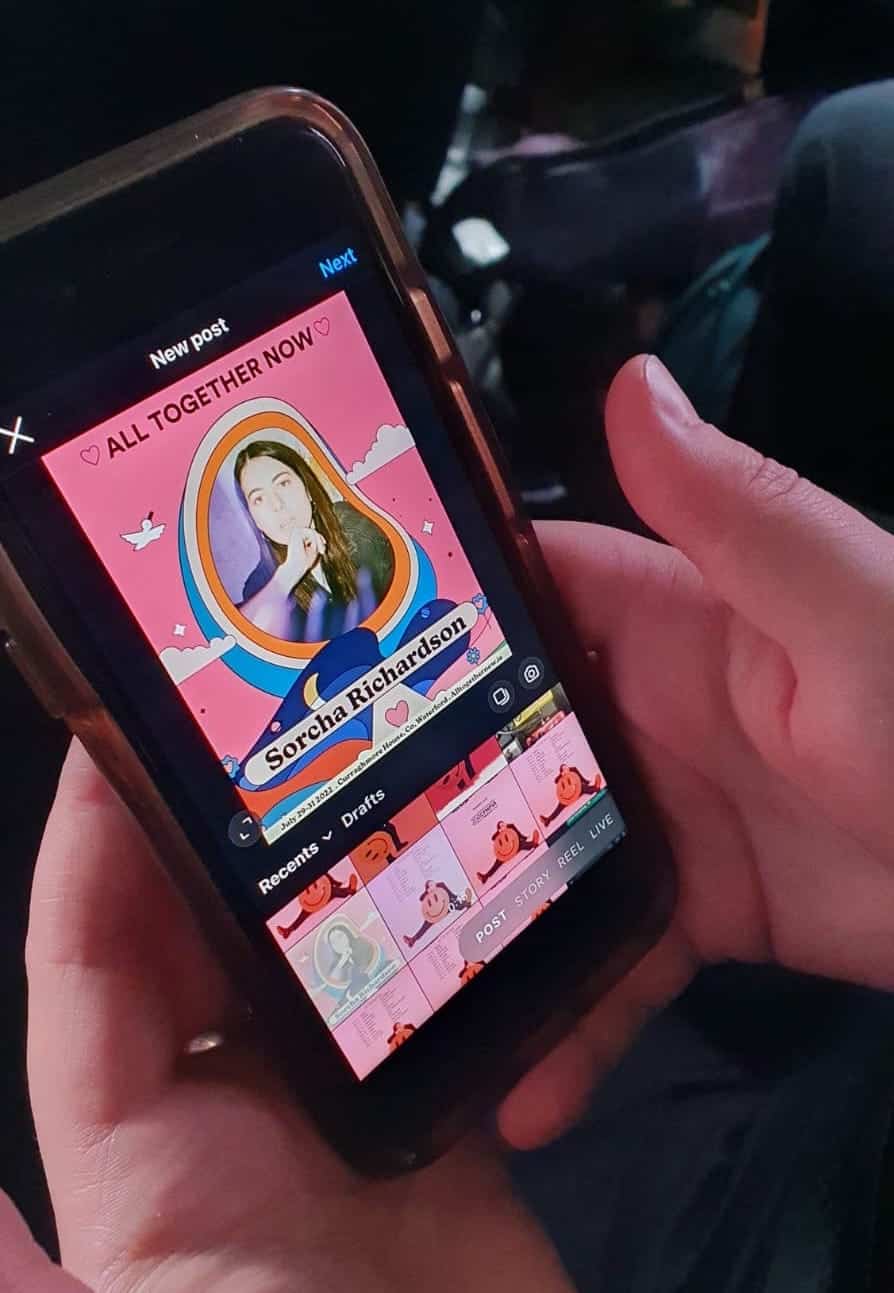 1PM: Fire up the hype-machine.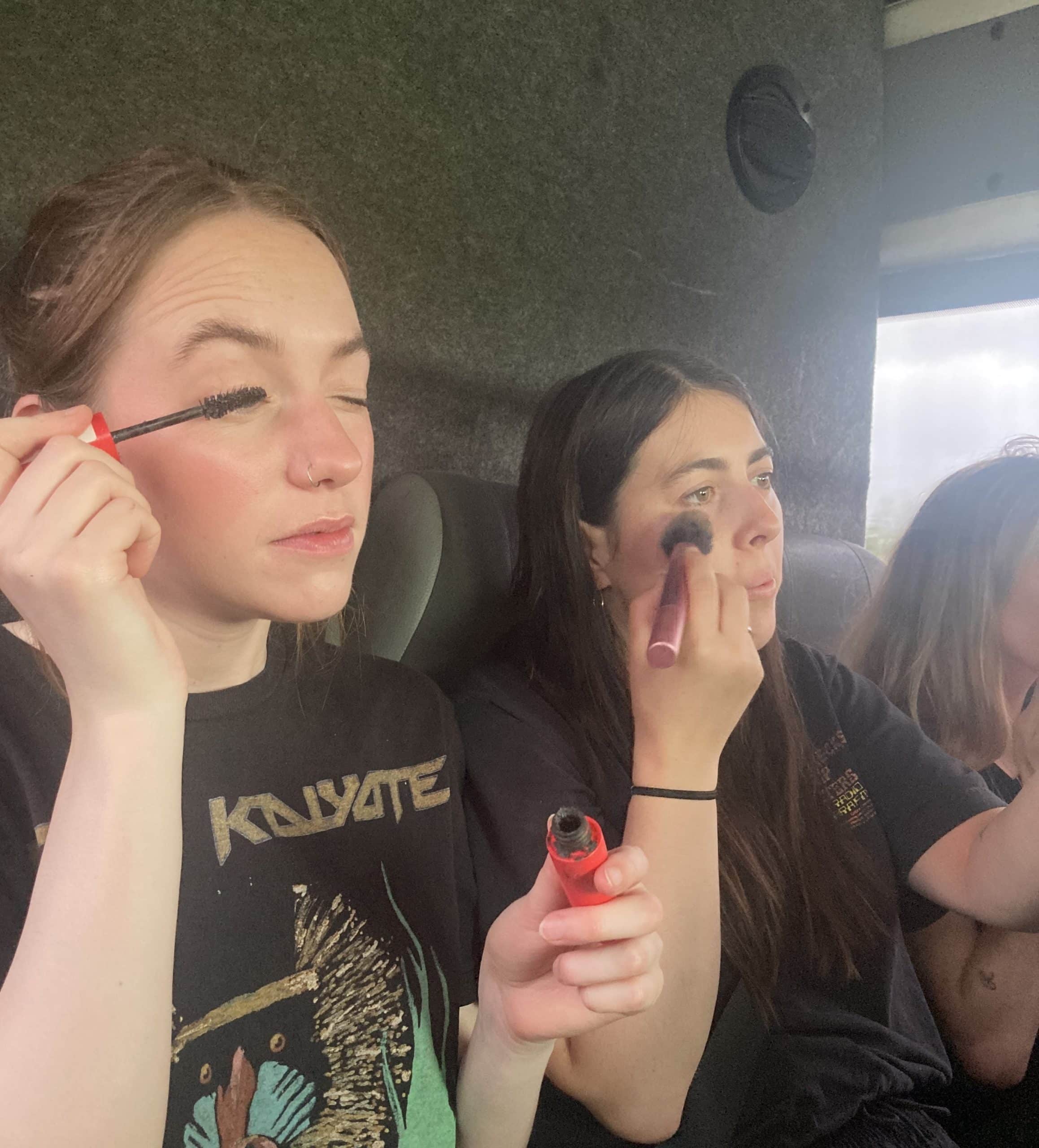 2PM: Glam squad on the road. I usually never do my makeup in the van. Theo was doing her's and I was bored so I did mine too.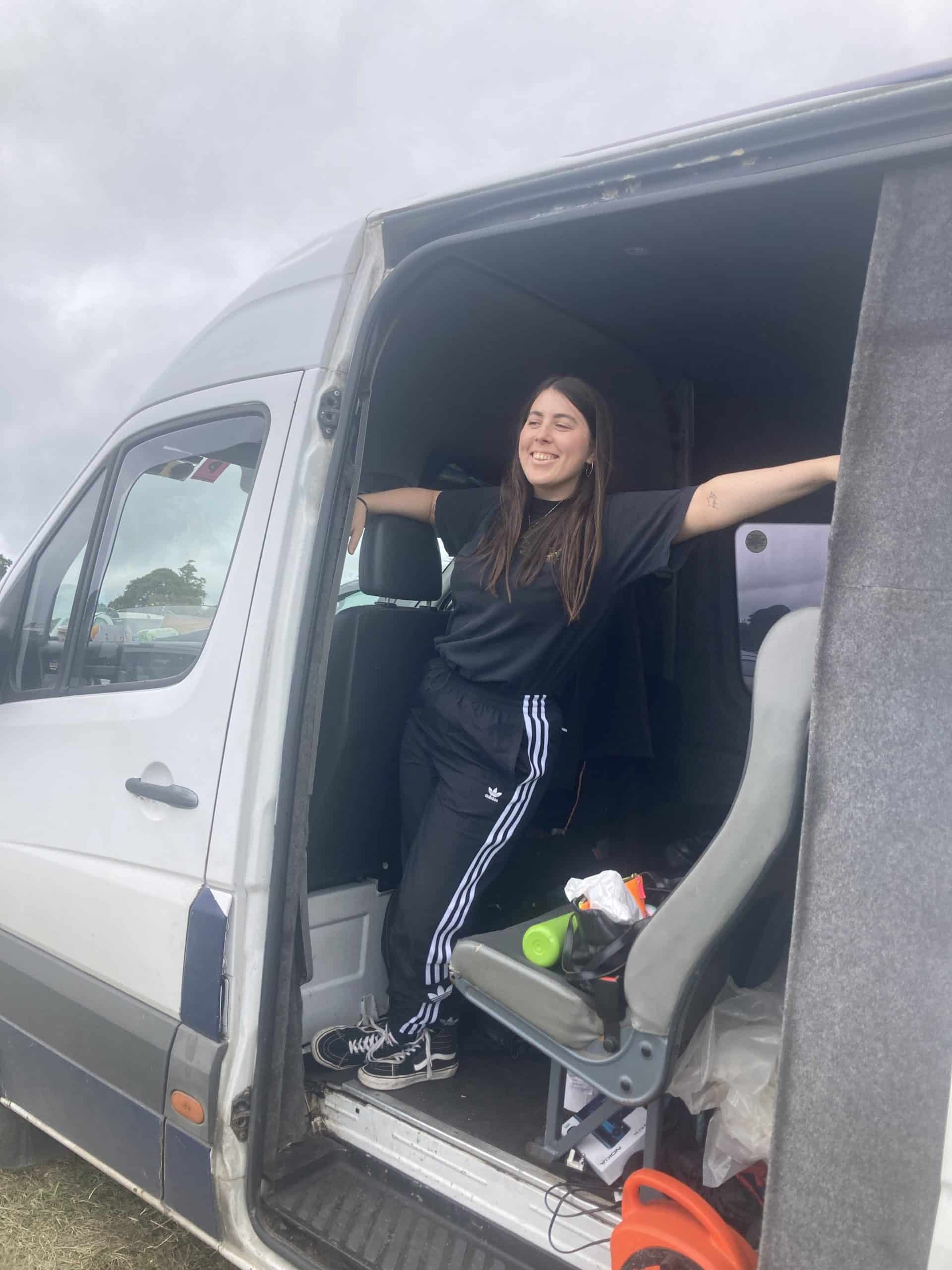 2.30PM: Arrive at ATN. Stretch while tour manager extraordinaire Lewy finds our wristbands and passes and directions to our dressing room. We recently toured Europe on a tiny budget with no tour manager (meaning I had to be our tour manager) which makes me appreciate Lewy 100 times more than I already did.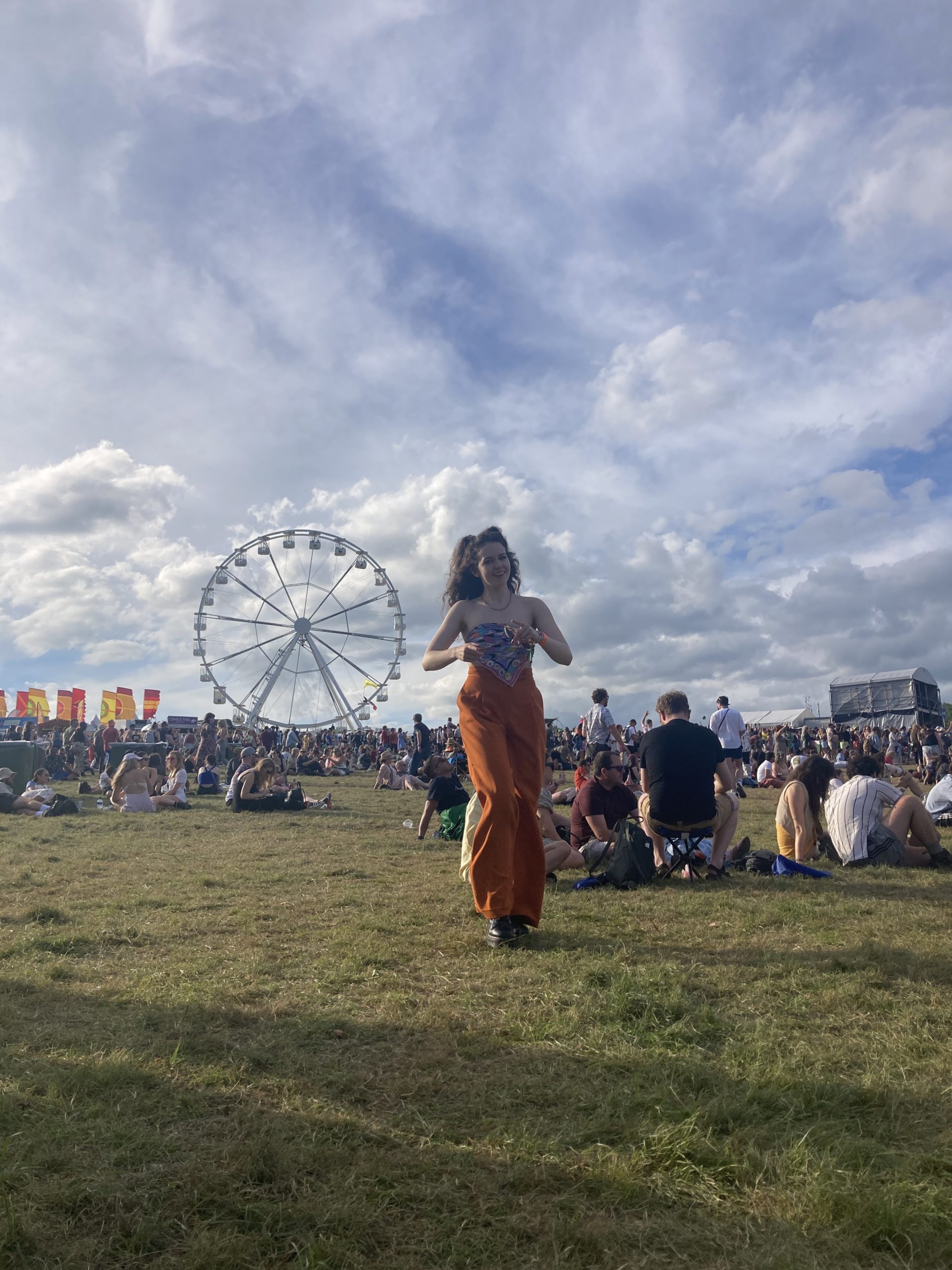 3PM: Spend 2 minutes looking for my friends. This is Lauren from the Shark Eyes music video <3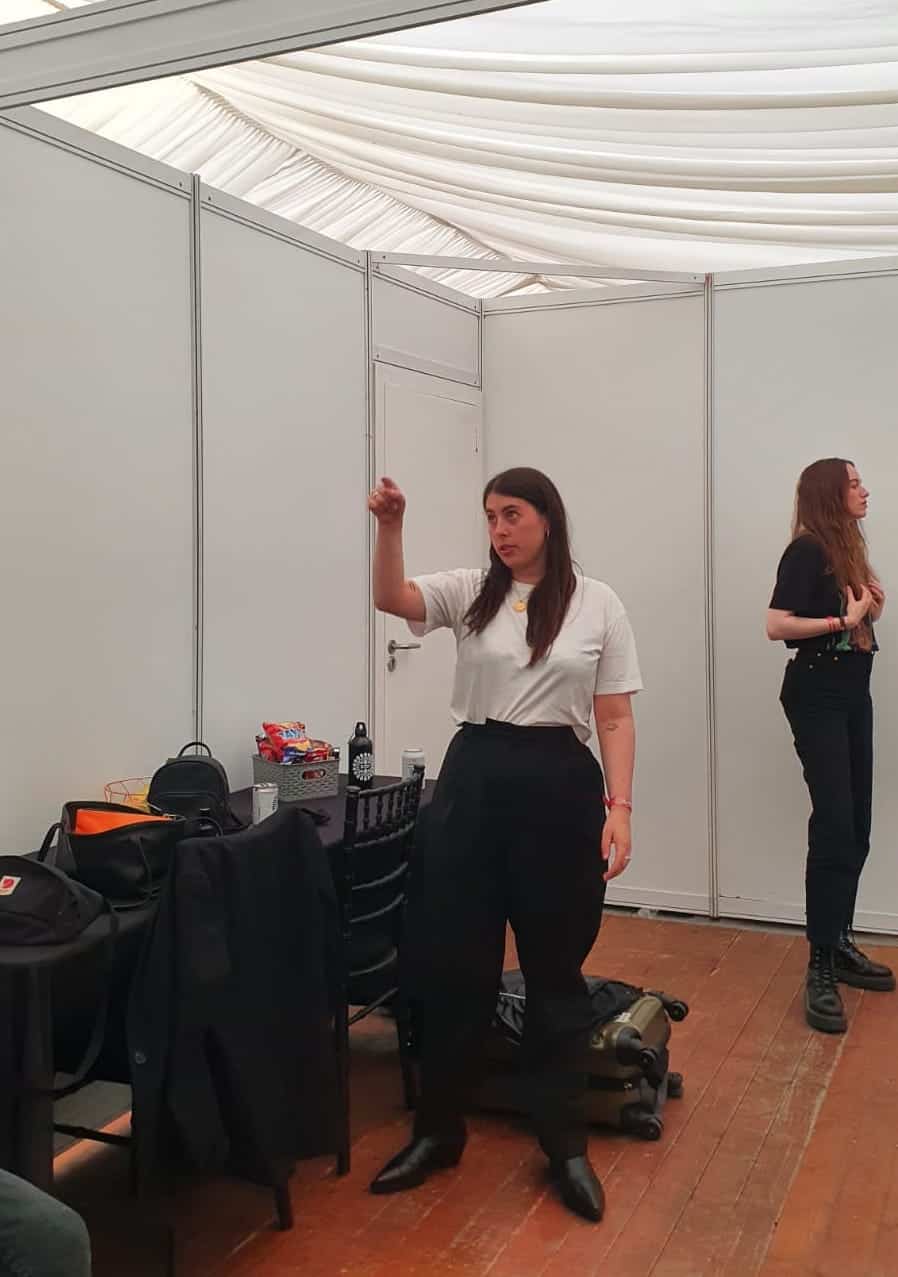 3.30PM: Chill in our dressing room. Have a beer. Change for stage. Have my girlfriend do my makeup 100 times better than I did it in the van.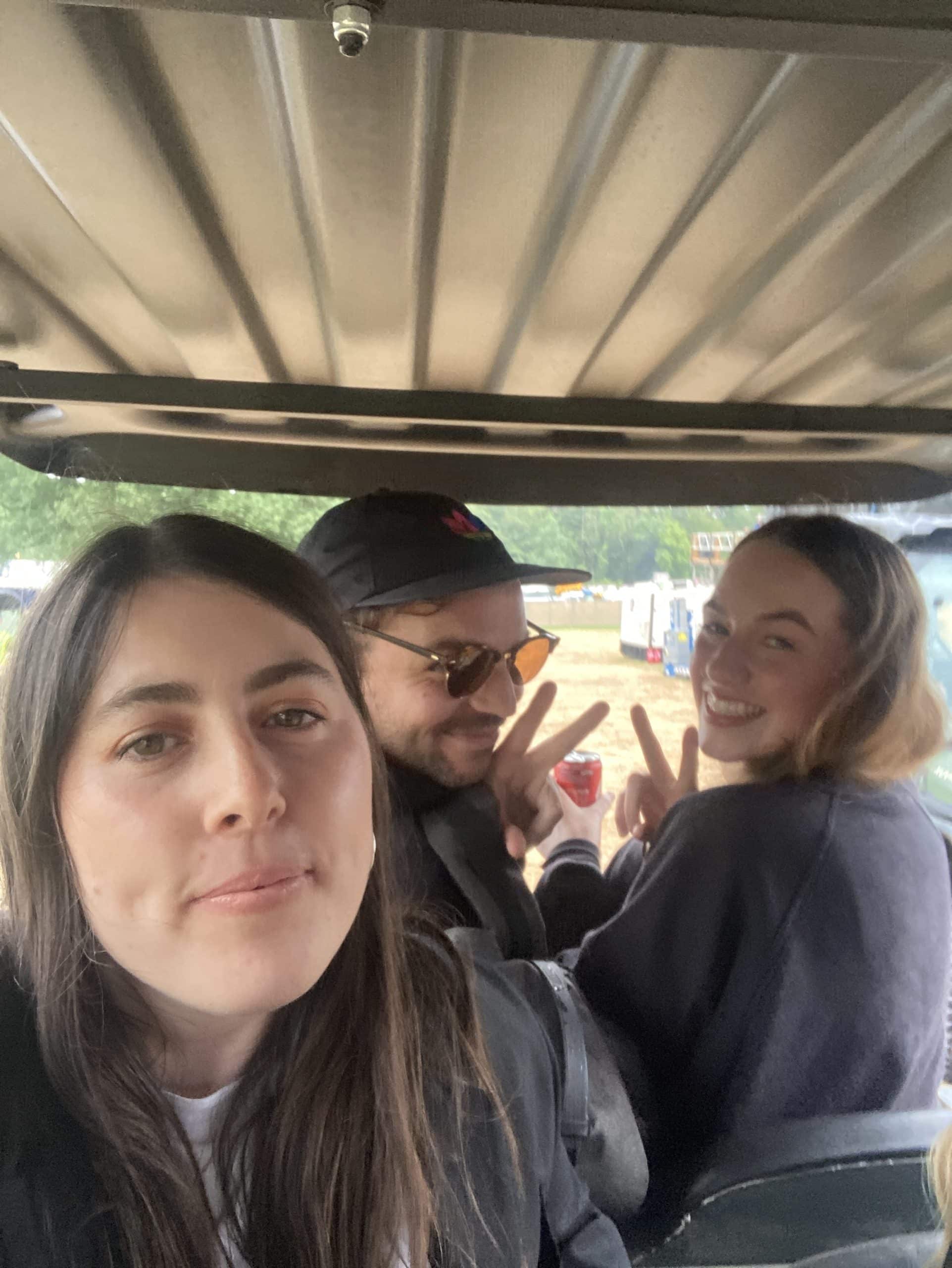 4.30PM: Catch a ride to the stage on a golf buggy.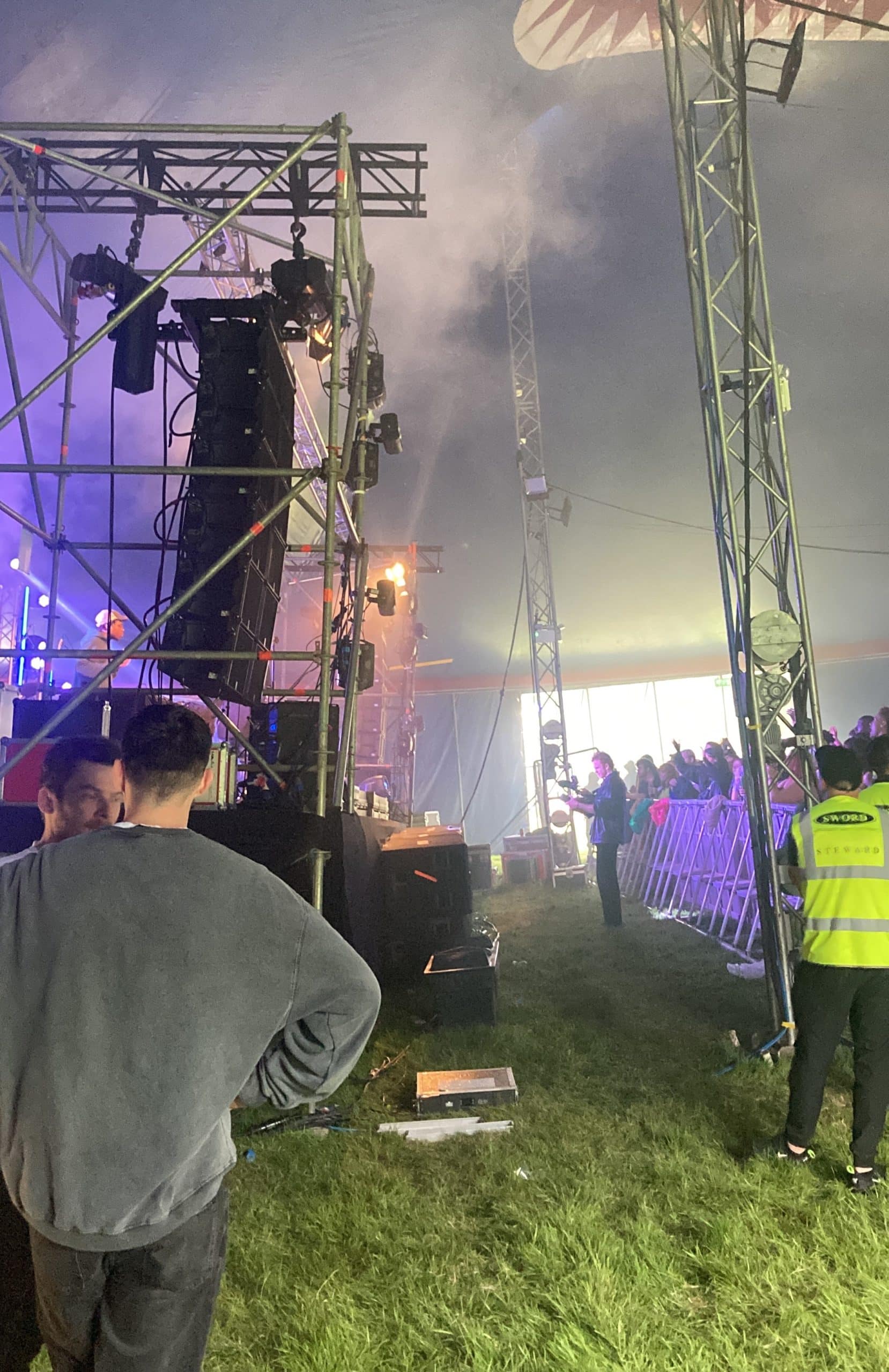 5PM: Set up our gear side of stage as best we can to minimise change-over time. Tune guitars, set up pedal boards. Catch 15 minutes of Monjola's set before us (terrible photo, great gig).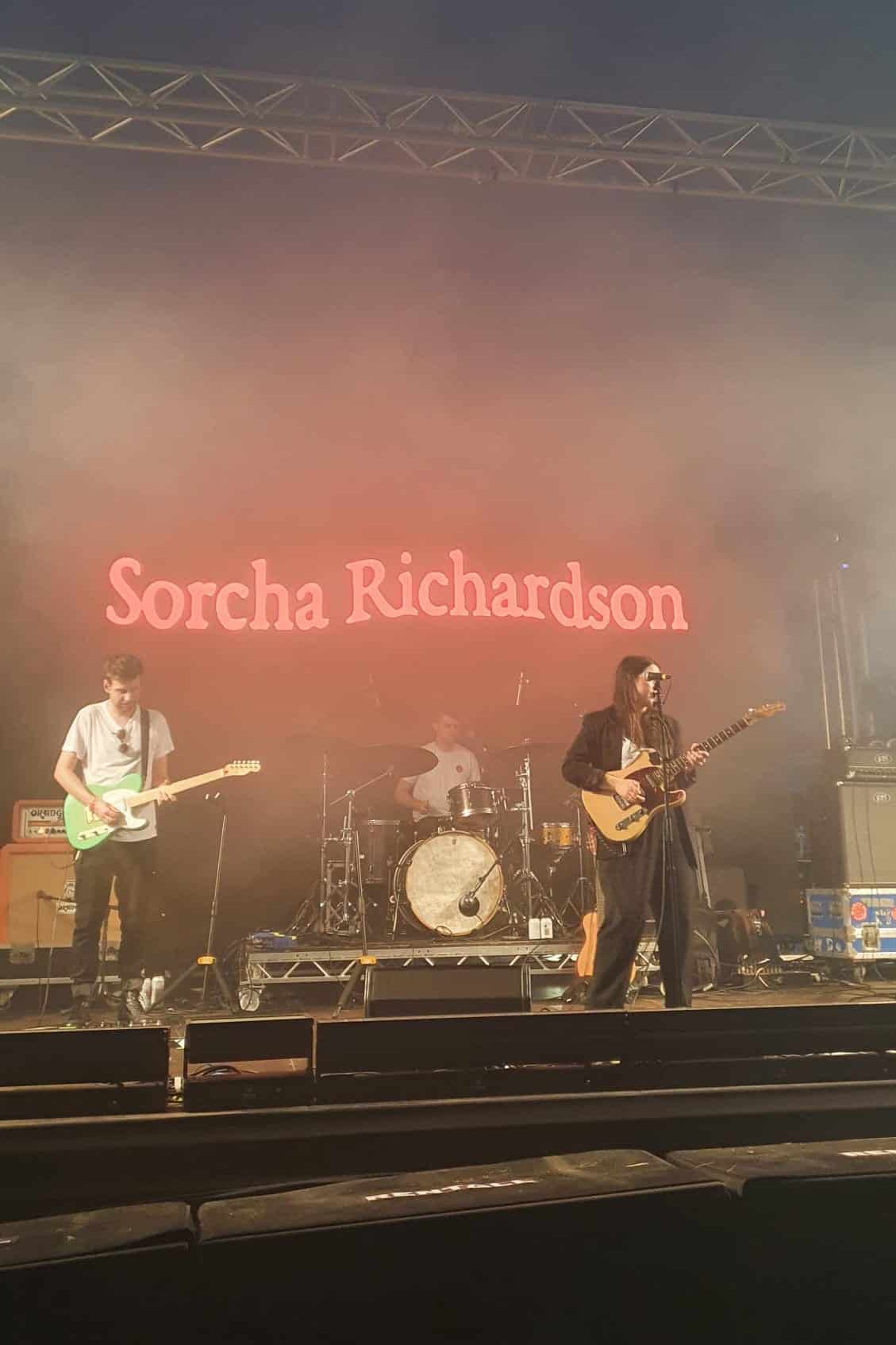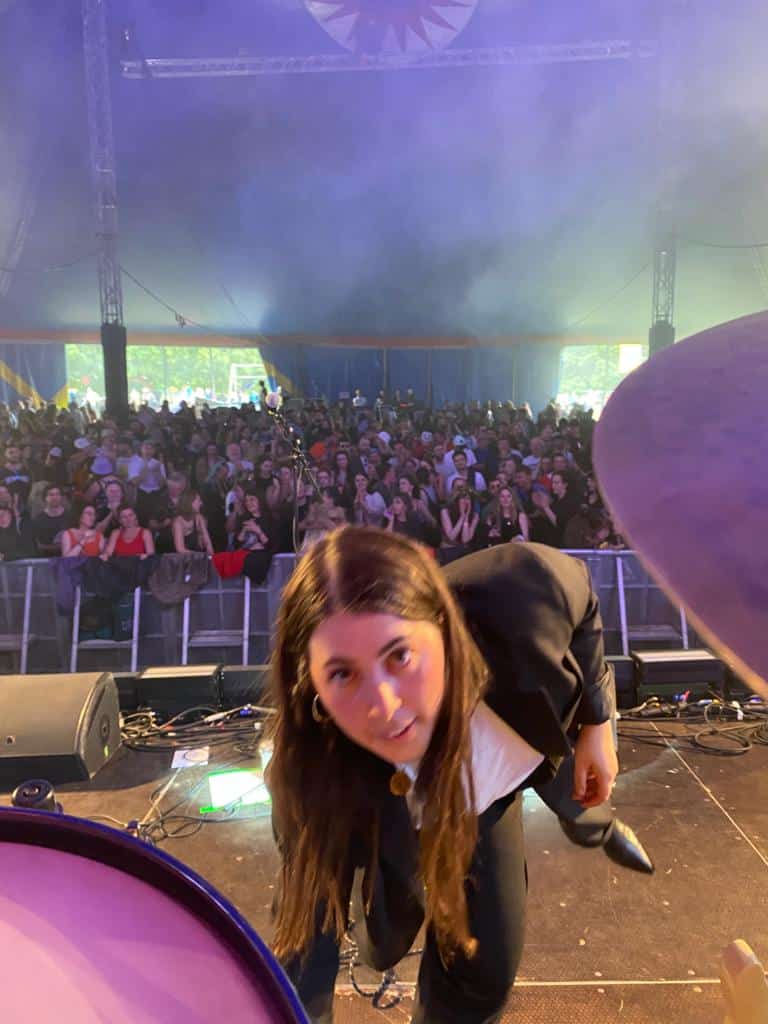 5.45PM: Showtime. Play our hearts out 🙂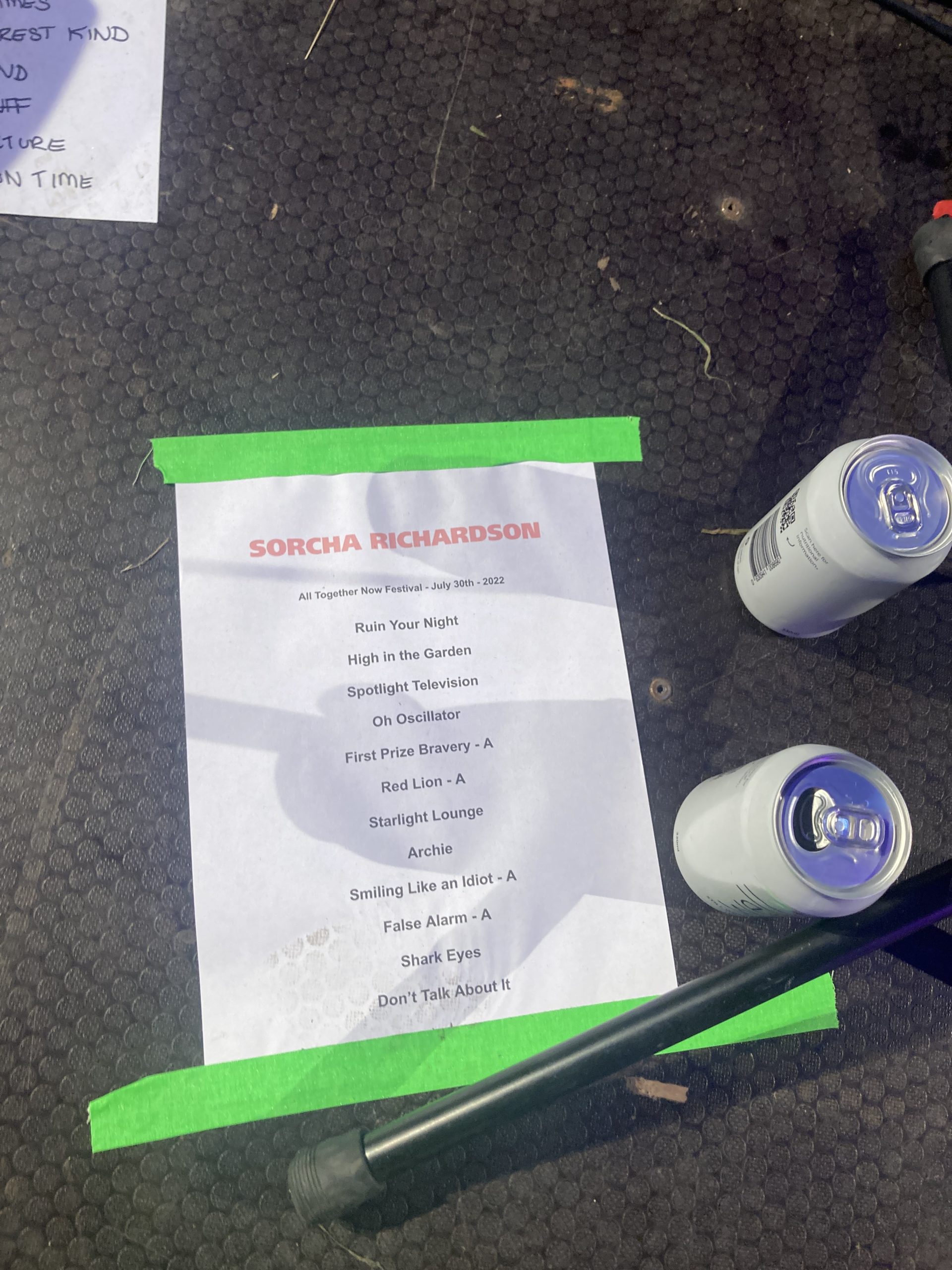 6.45PM: Breakdown the stage. Pack everything up and load back into the van. Grab dinner at artist catering (forgot to take a pic of that).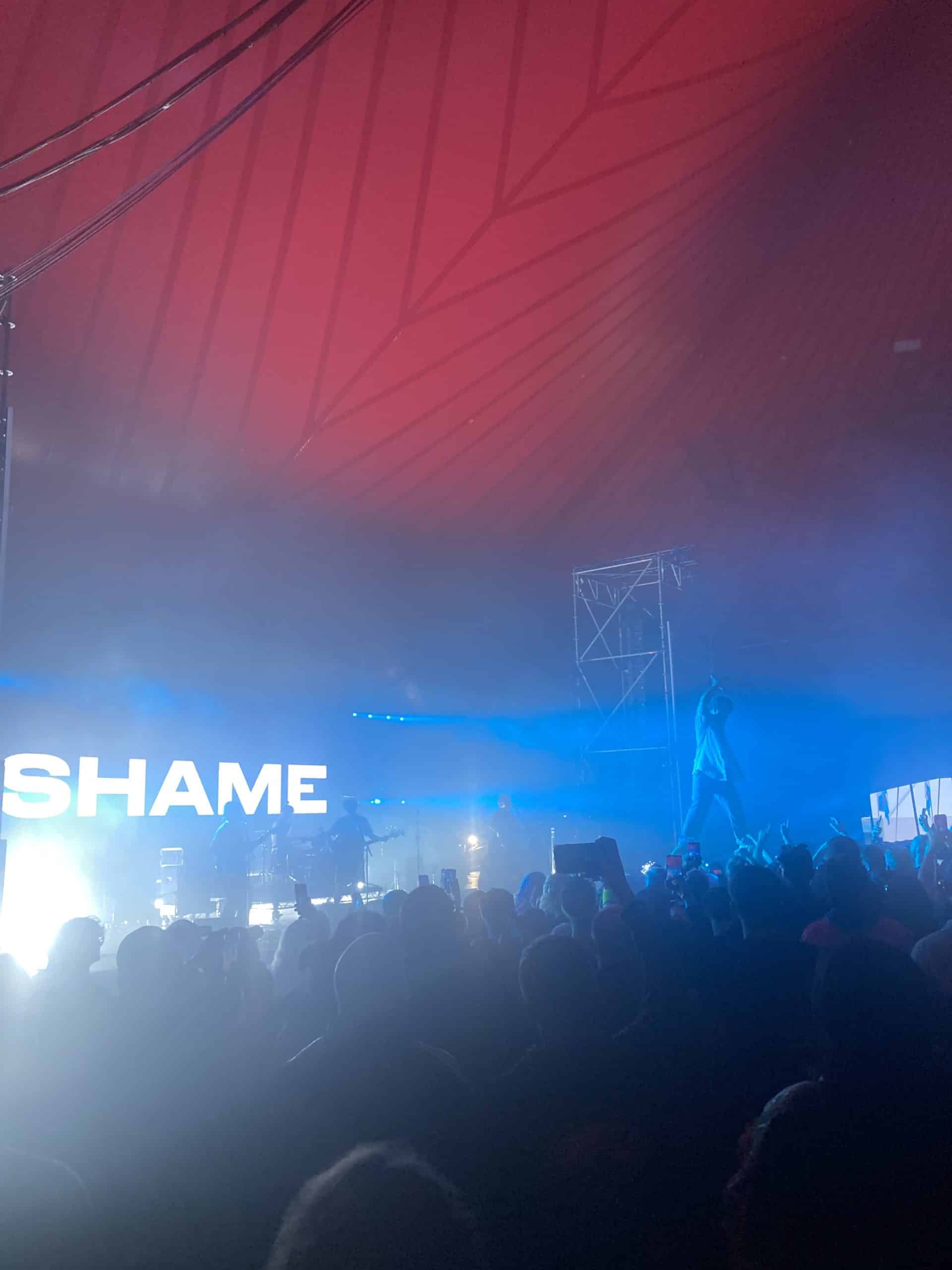 8PM: Catch the end of Shame's set. Find my friends. 
8.30PM: Decide there is more fun to be had by staying down for the night than returning to Dublin. Tell my tour manager they can leave without me and run backstage to say goodbye.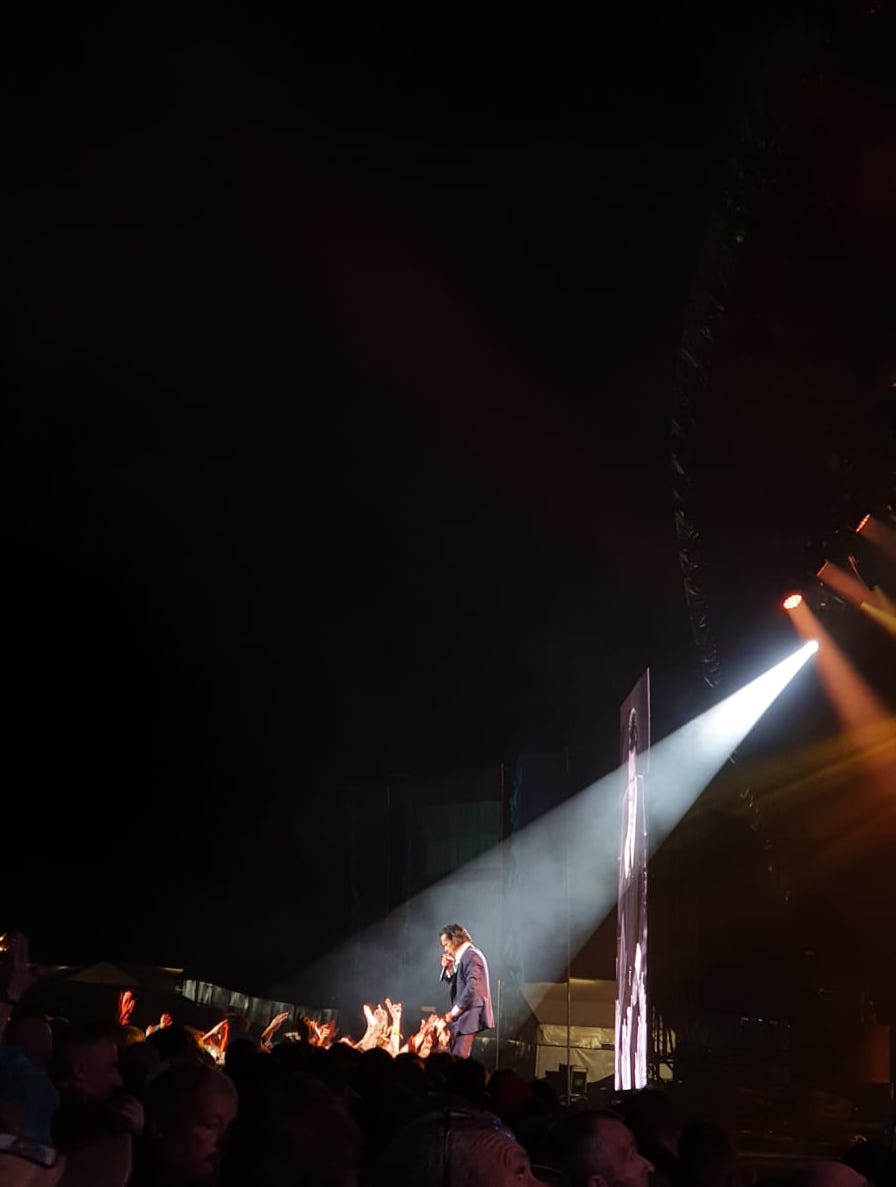 9PM: Watch Nick Cave and the Bad Seeds on the main stage and immediately feel like I've made the right decision.
Listen to Sorcha Richardon's latest single off her forthcoming LP "Smiling Like an Idiot", out Sept 23, below: