Babehoven makes a slow-burn type of love music; something that's unadulterated, patient, and filled with admiration, like driving along the coast of Big Sur. 
Their latest album Sunk certainly felt right in more than a few places. Maya Bon spearheads Babehoven and she's been working under the name for years now. I was happy to catch up with both Bon and Ryan Albert, co-arranger, sound engineer, mixer, and multi-instrumentalist on the project. We journeyed through Babehoven's development as a band, unclenching a certain self-reflectiveness in their musicianship in earlier arrangements to now.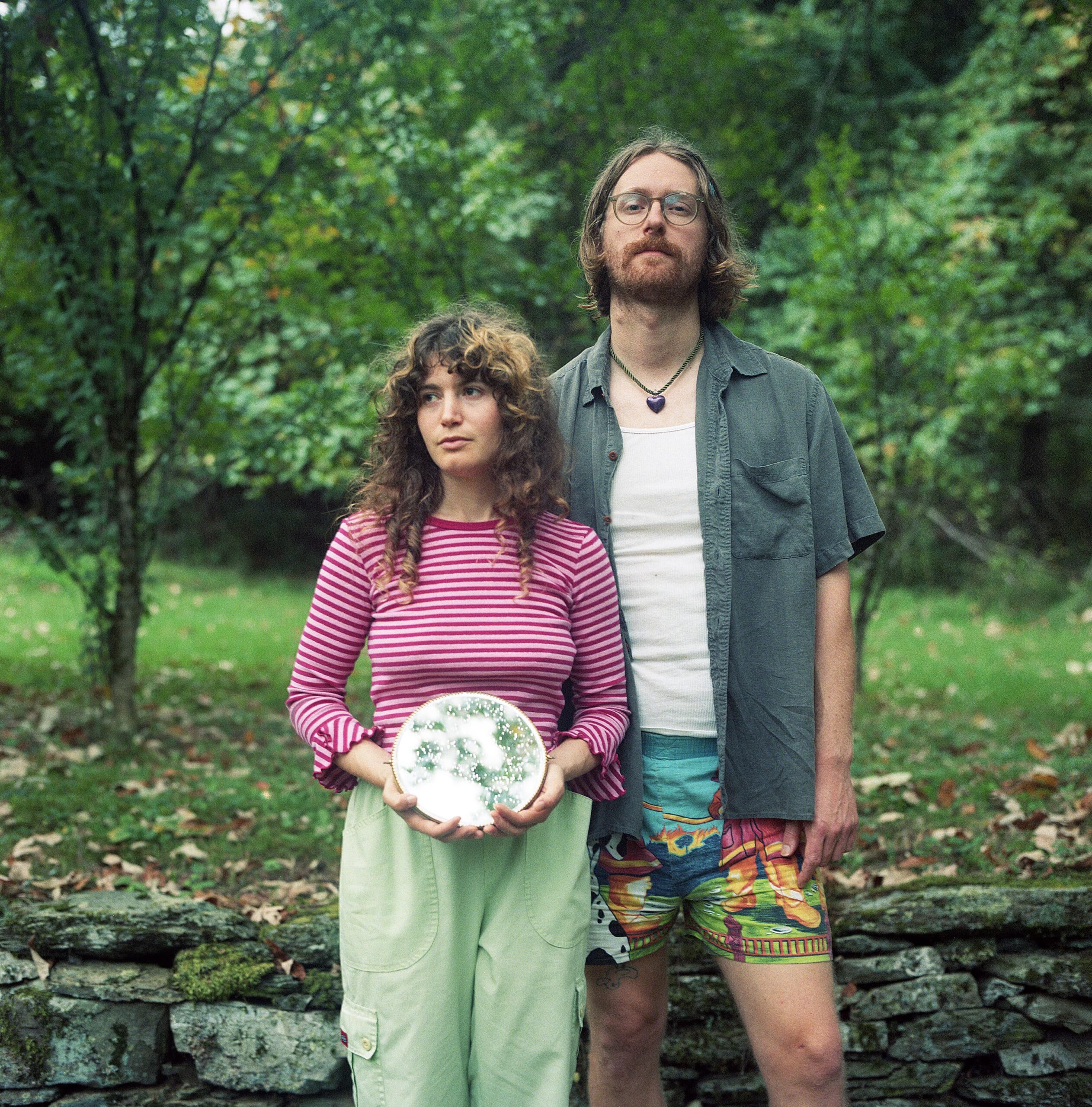 Albert started collaborating with Bon in 2019 when they initially recorded their debut Demonstrating Visible Difference of Height together. Soon after, they wrote Yellow Has a Pretty Good Reputation and Nastavi, Calliope until their latest Sunk was born.
Sunk is the band's first EP released with their new label Double Double Whammy, one that Albert was a fan of in college when DDW was still operating in its early days. "LVL Up and DDW was my door into what this universe is that soon overtook my life," Albert told me. Bon even remembers cold emailing them in the very beginning. "DDW really cared and were serious and evident of the other artists on the label," she said. A few years later, Babehoven found their new home.
Due to the timing of the world, Babehoven wasn't performing much. Albert and Bon left LA in 2019, moved to Vermont for 3 months to record Demonstrating Visible Difference of Height, then migrated to Philly, but 3 months later COVID hit. They returned to Vermont for a year, then landed in Hudson, New York, where the two reside now.
"It's rare to see [bands] work off of each other in a way that's most sincere and natural, like tea and honey, and Babehoven, to me, is one of them."
An anomaly from previous work, Bon and Albert are confident in Sunk like donning a pair of quality, fitted, worn-in shoes. All hesitations aside, these shoes make you look great, and you'll wear them all night. "Sunk became this self-aware, honed-in, delicate EP that was in some ways a return to something more non-experimental. It's a little more basic, and directly inspired by Eliot Smith's Either/Or and Gillian Welch's general sound," Bon told me.
And perhaps a deeper understanding of an artist's indie sensibility is what nourishes their humility and self-awareness of their creations. Bon and Albert know all the ropes and tangled the waters in experimental pathways. For instance, in Nastavi, Calliope, they explored MIDI keyboards and pinned them with heavy importance. "It was tense, in a beautiful way," Bon explained, regarding that piece. But with the latest record, Babehoven returned to a simpler take, like the intent of a clear soup to cleanse after a complicated, often beautiful meal.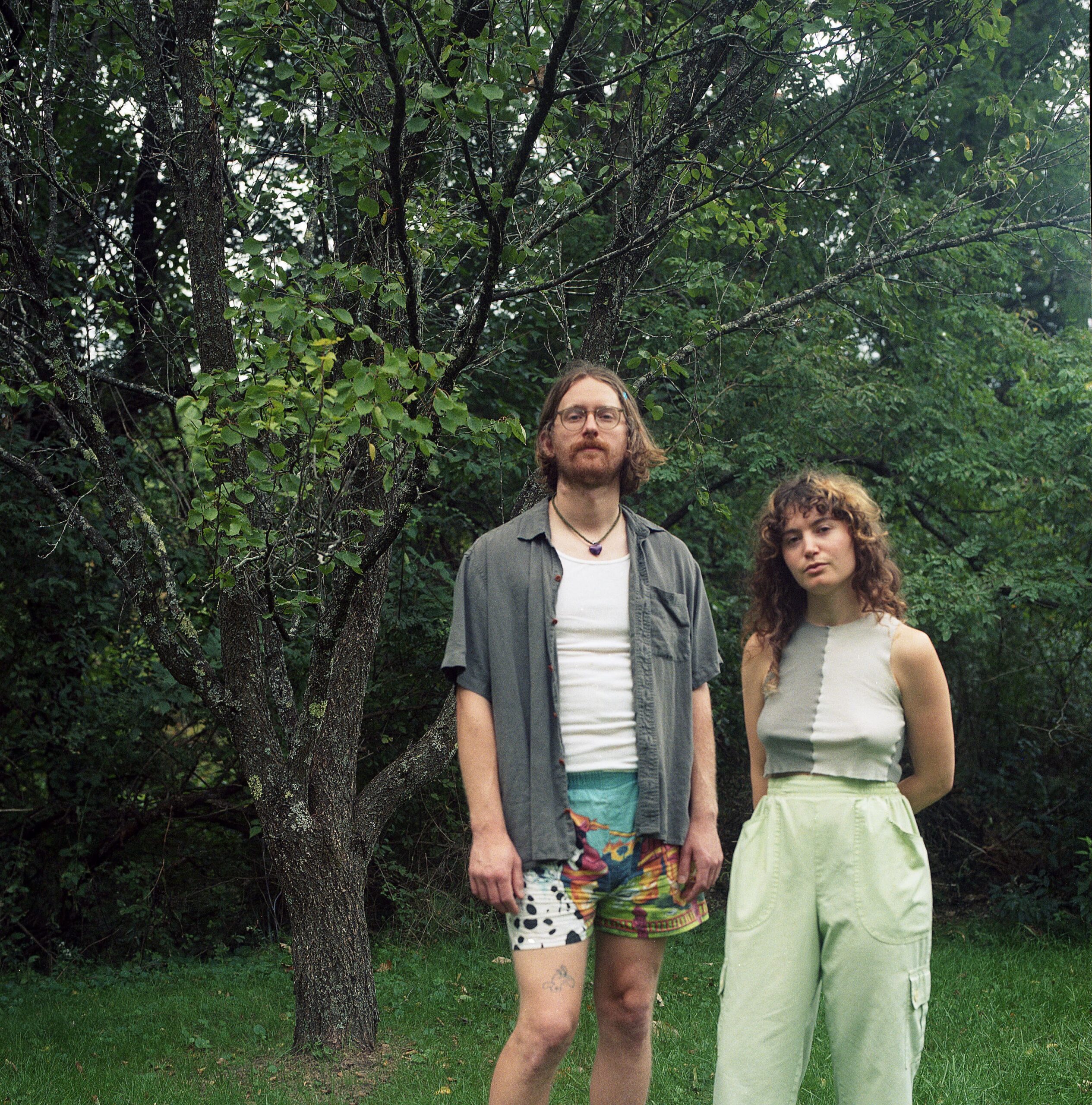 The songs on the Sunk are mostly long, and melodically and instrumentally repetitive, yet remain faithful. Nothing boils for too long. The opening track "Fugazi " exudes a feeling of driving through a long stretch of highway colored with subtle changes in scenery; a higher note, a pause, a slightly more (or less) crowded verse, a synth slow dances in the backdrop. "Stapling," in a similar vein, works off the repetitive loop which climaxes faster than "Fugazi " or album closer "Twenty Dried Chiles"' which feeds openly like a narrative. Babehoven's sparseness corroborates a tangible necessity in making a listener feel seen.
Not surprisingly, the coherence and fluidity in Babehoven's music rests reflective in how Bon and Albert communicate." I know what Maya likes. And it coincides with what I like," Albert told me. The two underpin different realms of knowledge, but always find a way to meet in the middle.
"We went through 5 bass players" (Ryan) "in 2 months" (Maya) "not because we're jerks or anything" (Ryan) "we're actually really nice" (Maya) "we're gonna go on tour for a month and a half and make very little money" (Ryan). "People have to actually be excited to tour because it's not like touring with the Strokes," they ended. This exchange was funny to watch unfold.
It's been a few months since I've seen Babehoven live at their release show in Baby's All Right in Brooklyn. It was a warmer than usual February night mingled in a packed house with friends near and far. "We've had these incredibly lucky moments with a keyboard and drummer," Bon told me during the interview. In a lifetime, there are so many bands that sound great together. But it's rare to see one work off of each other in a way that's most sincere and natural, like tea and honey, and Babehoven, to me, is one of them.
Listen to 'Sunk,' out now via Double Double Whammy Records: