It's not often that music stops you in your tracks. Whether it be the particular lift of chord progression or the rhythm lent to a specific lyric—surprise is hard to come by and usually fleeting. Yet, I've recently felt an unending curiosity about To Enjoy is the Only Thing—Maple Glider's upcoming debut.
The project of Melbourne's Tori Zietsch, Tori wrote the record while traveling abroad in Europe. Filling her Soundcloud with demos—the Brighton transplant wrote down her stories—exploring her instances of heartbreak, her adventures, and her past. It's a collection rooted in seeming contradictions but everlasting feeling, as it balances its vivid melodies and concealed reflections. However, rather than grounding itself in its conclusions, To Enjoy is the Only Thing provides instead a meditation, filtered earnestly by its themes of loneliness, upbringing, and humor. The result is a debut that feels unremitting in its generosity and also its depth. It's one that I'll return to with hopes of fully understanding, but I'll likely only find more to uncover.
We spoke to Tori about her inspirations behind To Enjoy is the Only Thing. We also discussed her previous travels, her love of gardening, and the influences behind her song "Baby Tiger" out today. Check out our conversation below and the music video for her new single.
Slumber: If you could describe To Enjoy is the Only Thing in three words to someone who's never even heard it, what would you say?
Tori: Warm, cathartic, and personal.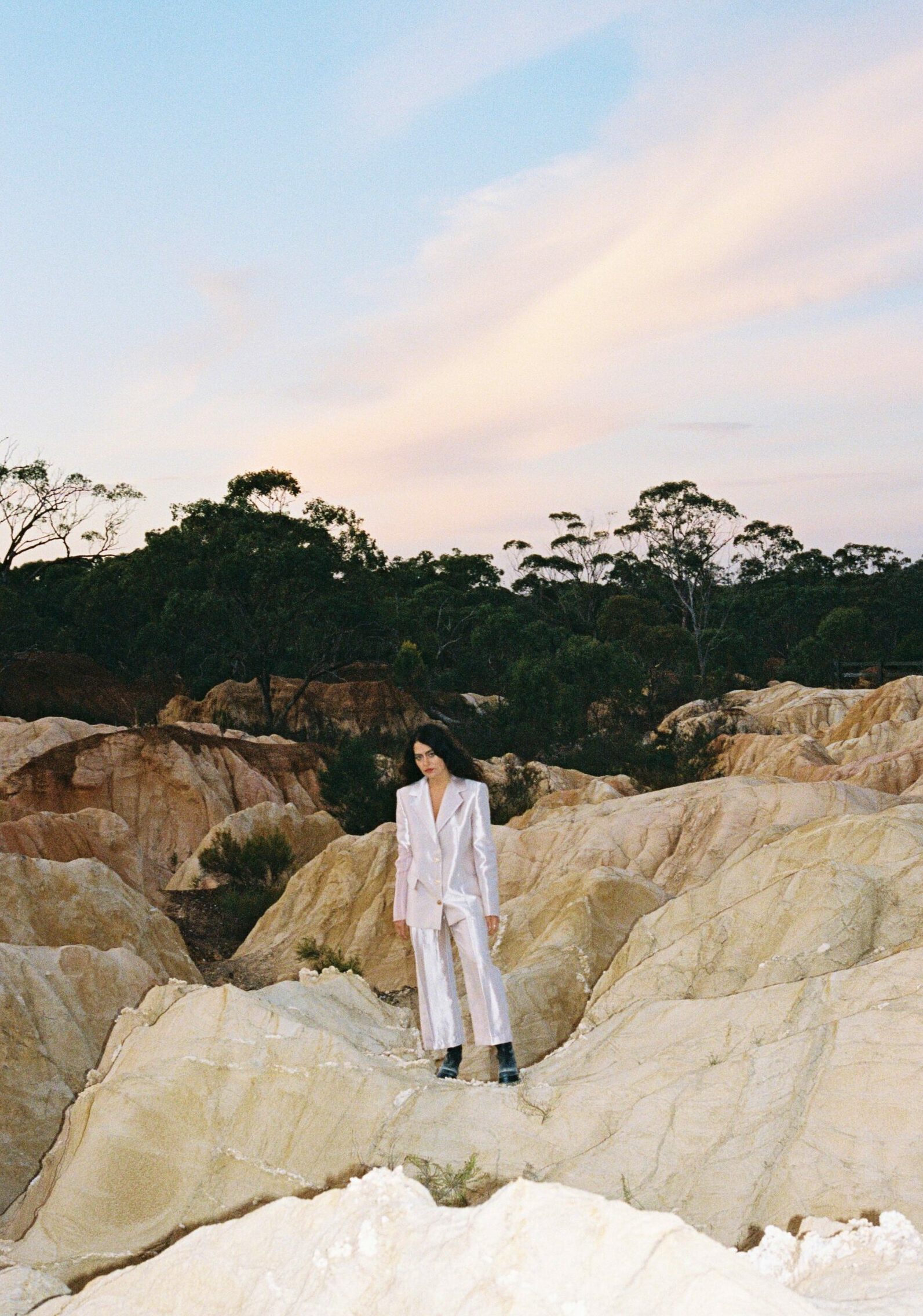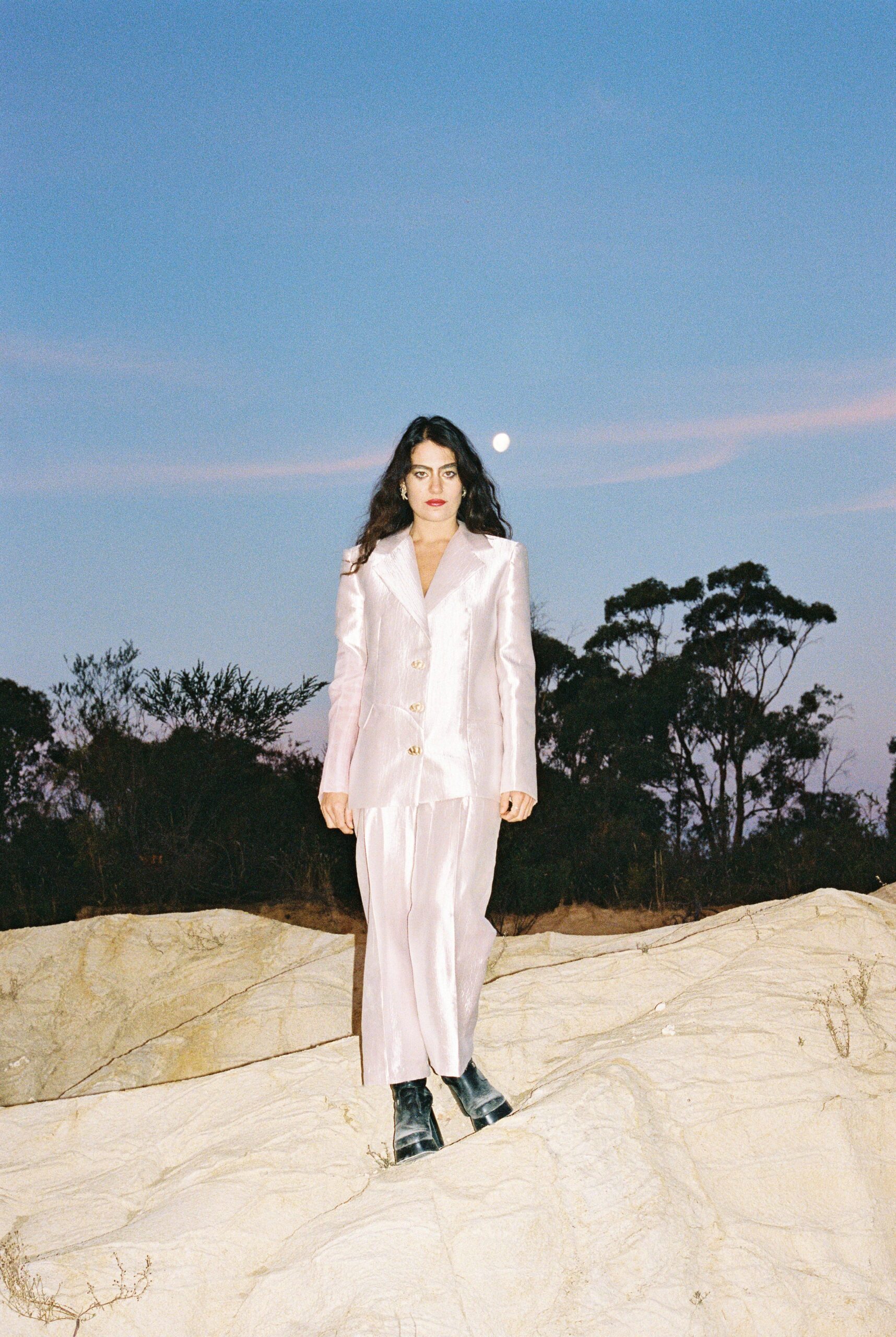 Slumber: Could you tell us about one of your all-time favorite lyrics? Who's the artist, what's the song, and why do you like it?
Tori:
"..when I see your smile, babe

I continue to see 

For your laughter keeps flowin'

For your laughter keeps flowin' all over me"  
The song is 'Durocher' by Beverly Glenn-Copeland. I love these lyrics so much. They are so warm and beautiful and the whole song just feels so romantic and loving. 
"There is so much lightness I feel in releasing these songs. I hope that... it engages and releases something in you too, so that you gain a catharsis similar to what I have been able to enjoy throughout this whole process."
Slumber: Putting out your debut is a big step for any artist. I know that you started by uploading a lot of demos onto Soundcloud. What was the process for you in embarking on making a recorded album—what did that decision or thought process look like?
Tori: I've always loved albums. Of course, I grew up listening to mix CD's and playlists are great too- but generally, I tend to prefer listening to full albums. The experience of sinking into a record feels so rich and luxurious, and I love getting such a full picture of an artist this way. I didn't think I would have the opportunity to record a full LP with Tom Iansek (Big Scary, #1 Dads, No Mono), but I had absolutely dreamed of making my debut album with him if I ever had the chance. 
We started by just recording a few songs, and I kept adding demos to the playlist as options. Iansek's manager Tom Fraser, who also runs the label 'Pieater' with Iansek & Jo Syme (Big Scary) basically called me to say that Iansek was having a really good time producing the songs and that they wanted to offer me as much time as I needed to finish an album and be happy with the product. I had fully accepted that my budget would only go so far and that I might not get to make an album, so this really came as a shock.
It's incredibly rare to be offered this kind of opportunity as an artist, and I think it has really set the tone for what being a musician is about for me. To be able to just play and have fun during the process of making this album without worrying about anything else really confirmed the joy I have for making music. I'm very thankful to Fraser, who now also manages my music, and to Iansek for giving me this experience and this opportunity. Jo has also offered so much of her time and energy and skill to this project. Making and releasing this album is the work of many people, not just me, and I can't wait for everyone to hear what we've been able to produce together. I'm truly in love with it.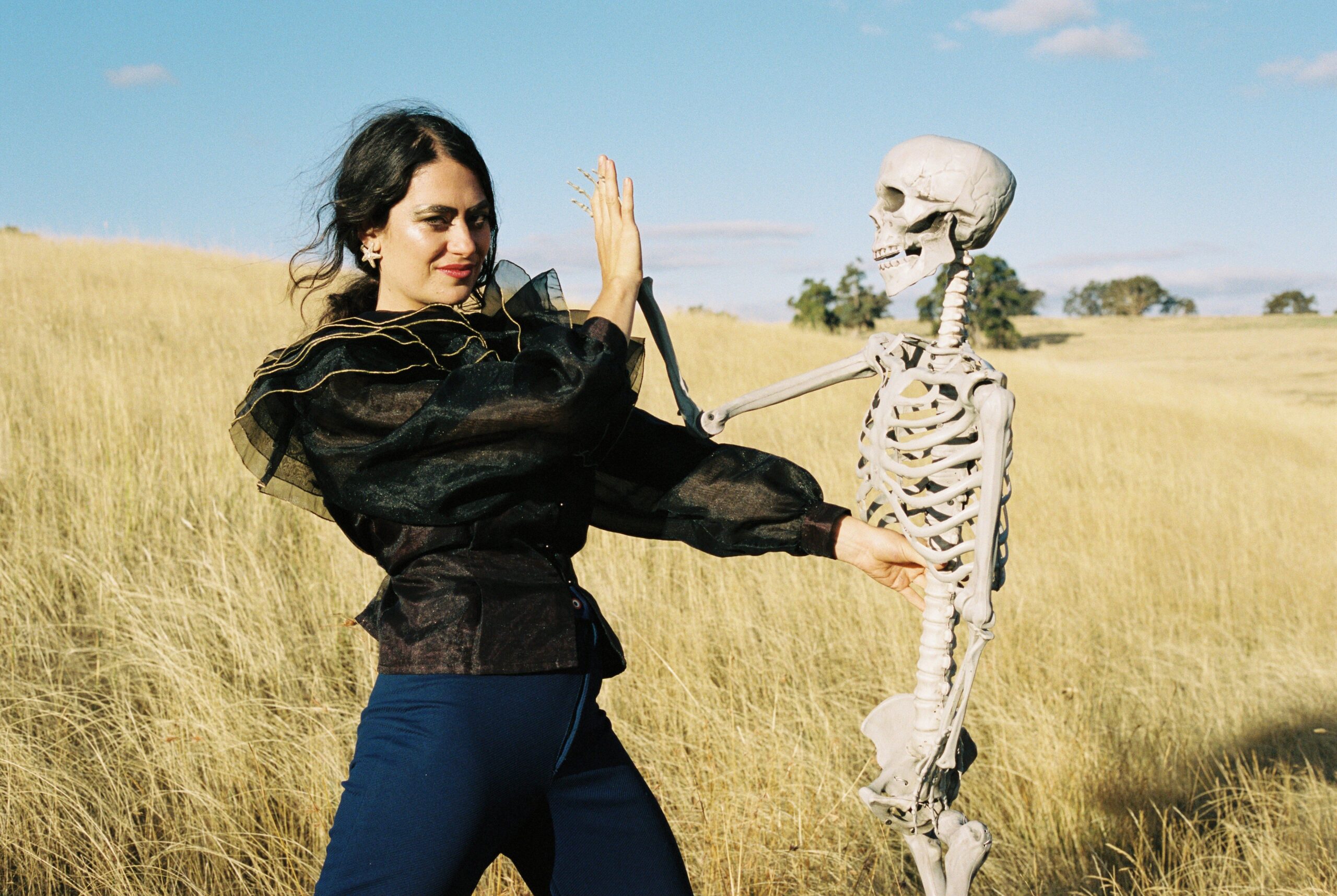 Slumber: A lot of this album came after spending years abroad in Europe. Did you find yourself having different feelings, intentions, and goals at the end of the process of recording these songs than when you first wrote them?
Tori: Definitely. I wrote these songs because I'd taken a bit of a break from music beforehand and I was basically bursting to write. I had no idea that within that experience I'd be writing my debut album. I've been given the gift of being able to really enjoy the process of everything so far. My ambition with this project has always been to just make and share music because I feel really good when I do that. I mean, it's even in the freaking title of the album. To Enjoy is the Only Thing. I've actually only just had that breakthrough with the album title… ha! Huge.

Slumber: What's something outside of music that's been exciting you or inspiring you recently? Whether that be a hobby, interest, activity…whatever!

Tori: I mean, my favourite thing ever is to enjoy delicious meals with friends. I love good food, and I love cooking. I also really love gardening- and I think this ties into my love of food, because mostly what I enjoy doing is growing fruit and veggies and edible flowers and flowers for the bees and things that enrich and feed the soil. I really like work that is physical- and I am definitely a bit of a grub. Few things satisfy me more than getting my hands and feet and clothes all dirty. I think I also like that you have to be really attentive, patient, and caring. It's not too dissimilar to how I feel about writing music.
"My ambition with this project has always been to just make and share music because I feel really good when I do that. I mean, it's even in the freaking title of the album."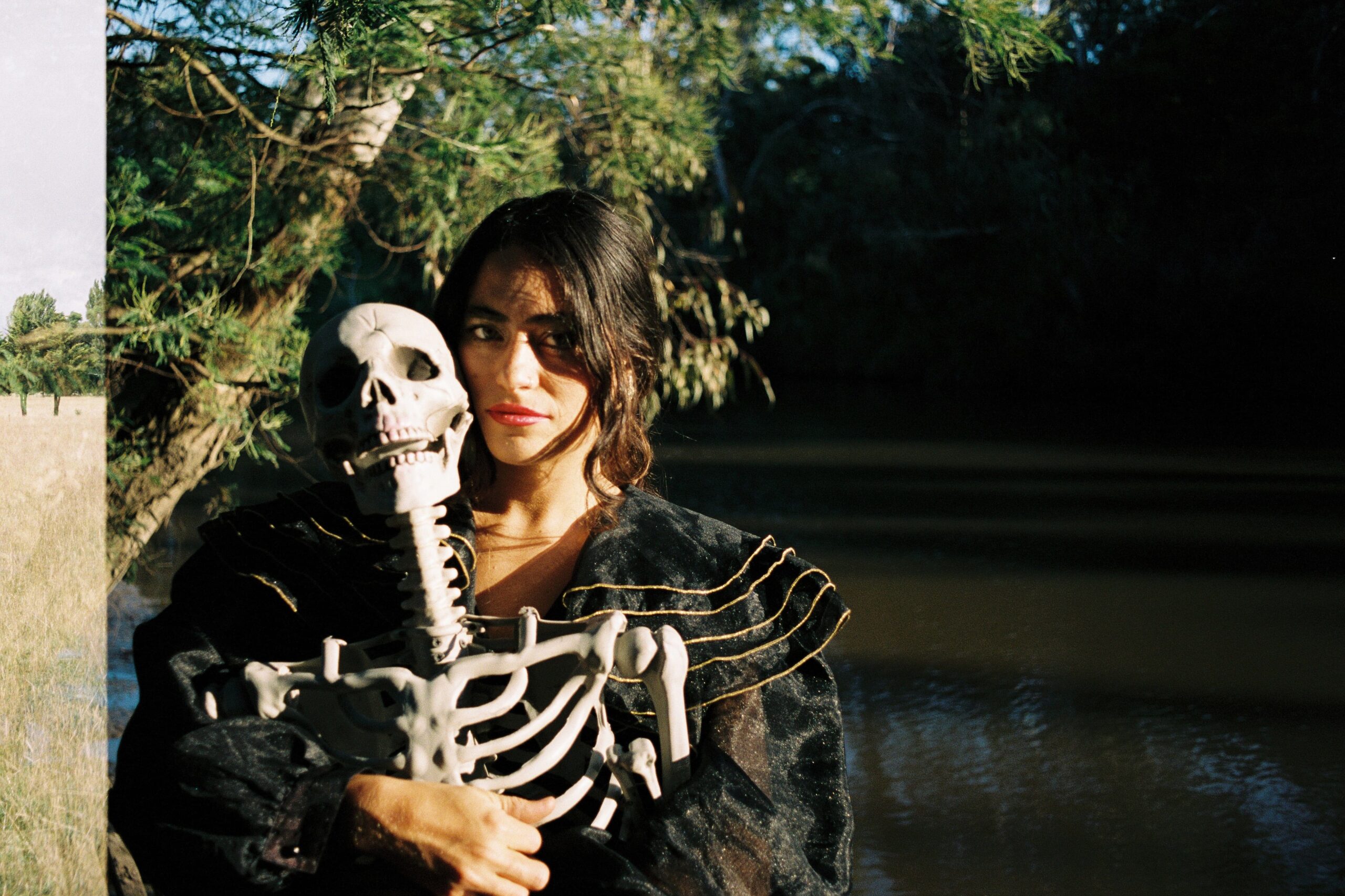 Slumber: What's a song on the record that stands out to you as a favorite? What influenced it and how do you view it?

Tori: I've always loved 'Good Thing'. It was a song I'd written when I was working on a different project- one that was a collaboration actually. 'Good Thing' was just raw emotion spilling out of me at a time when I really needed to release some pain and sadness from my body. It kind of felt too personal to share at that time and in that collaboration. It was a song that motivated me to keep writing songs for myself. It just felt right to me.
Also 'Baby Tiger'. Baby Tiger is the nickname I gave our houseshare cat, 'Coriander'. I really appreciate having animals in the house. They bring such a beautiful energy and dynamic to my life. Someone recently told me that cats actually help inspire more creativity. I never fact-checked this, but I also don't care to. Haha. 
Slumber: Who were some music artists you heard growing up who convinced you that you could make music exactly how you wanted to?
Tori: I listened to a lot of Cat Power. Funnily enough, I really connected with what she made with 'The Covers Record'. I know they aren't her songs, but she really made me feel like they were hers. That's a really special thing, to do that. Especially because most of them were songs I'd heard before her versions of them. Nina Simone may be the best performer to have ever existed, and the songs she wrote are incredible. "Mississippi Goddamn" was banned in certain states in the US when it was released. She was just speaking the fucking truth.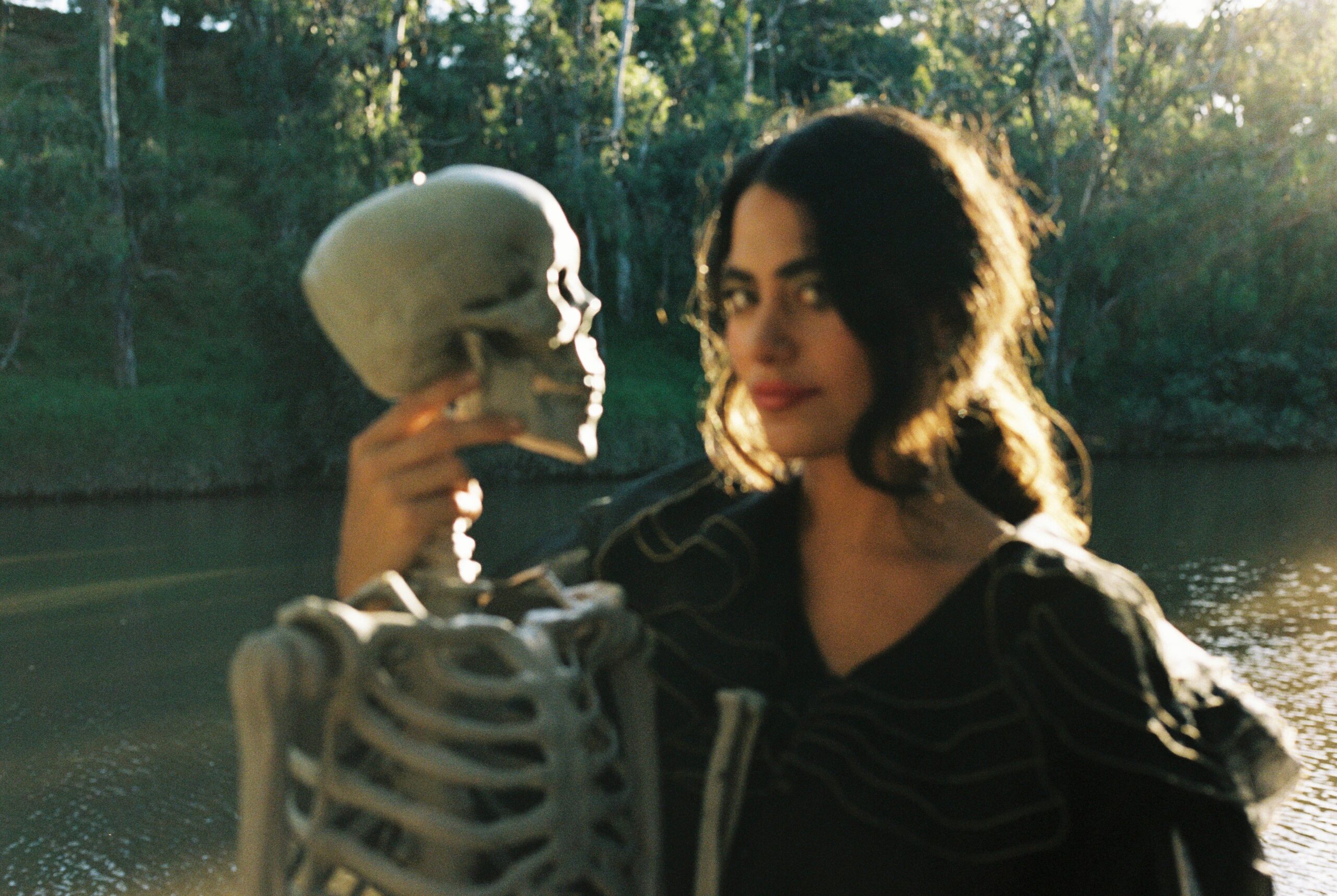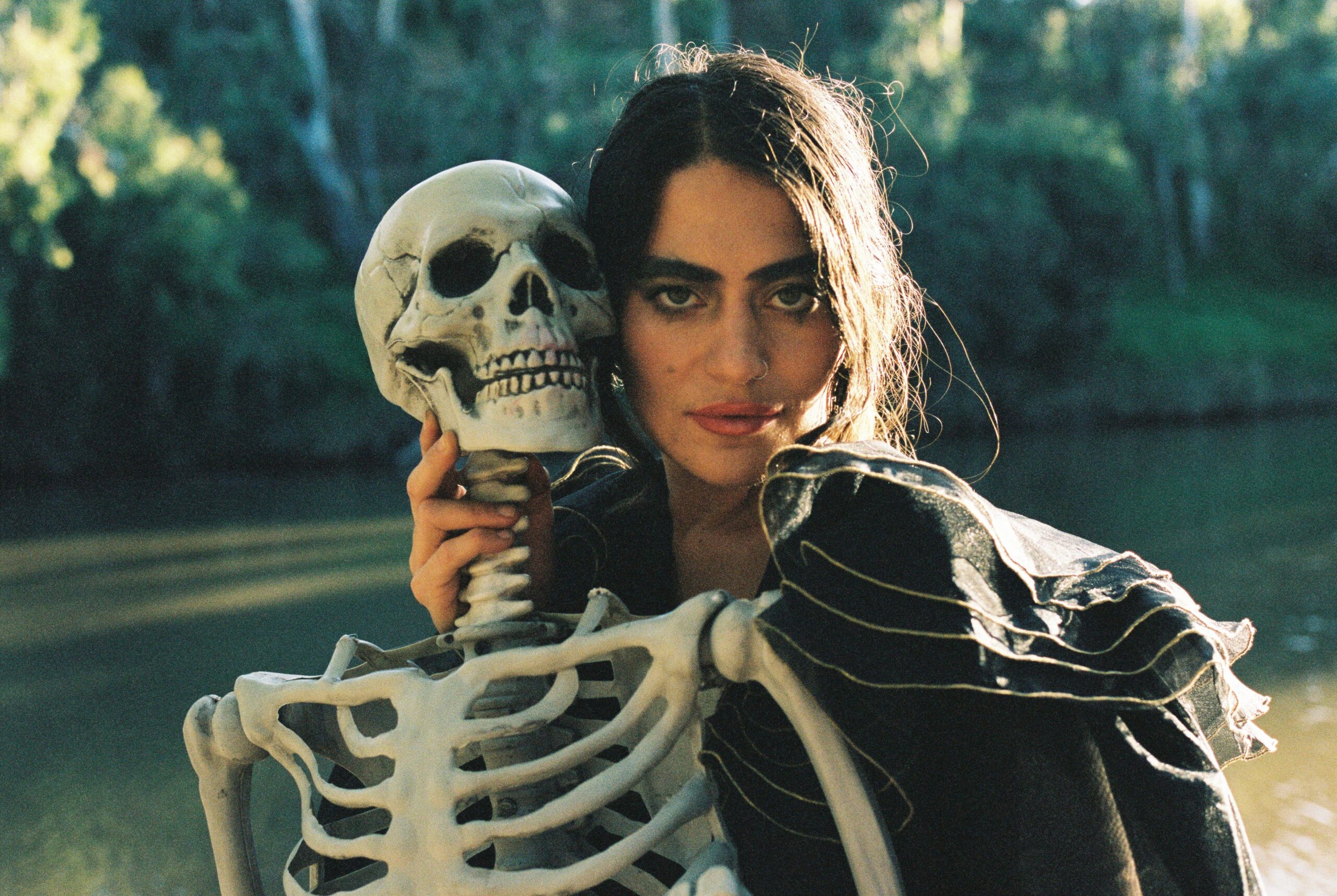 Slumber: What's something you like your listeners to gain, learn, or feel after they listen through this release. How is it different from your past releases?
Tori: The more I talk about it, the more I realise that To Enjoy is the Only Thing is a really hopeful record. There is so much lightness I feel in releasing these songs. I hope that if you can connect to it, that it engages and releases something in you too so that you gain a catharsis similar to what I have been able to enjoy throughout this whole process.
Slumber: And to turn it back around, what have you gained or what lessons do you think the album has instilled for you moving forward?
It has been so special to work with a team of people to do this. I'm very very lucky. Everything feels far less lonely, and I'm learning so much from the people around me. It is really important to find the joy in each part of this process. From writing the music, right through to releasing it, and beyond. Even as I'm doing this interview I've found new things to appreciate about what I've been able to experience so far. I never want to lose this feeling of gratefulness for the opportunities that are being offered to me.
Slumber: What's next for Maple Glider in a post-COVID world?

Tori: Shows! Lots of shows. Anywhere and everywhere that I am permitted! I love performing and I want to be in live spaces with real people. Also, more albums. I love albums.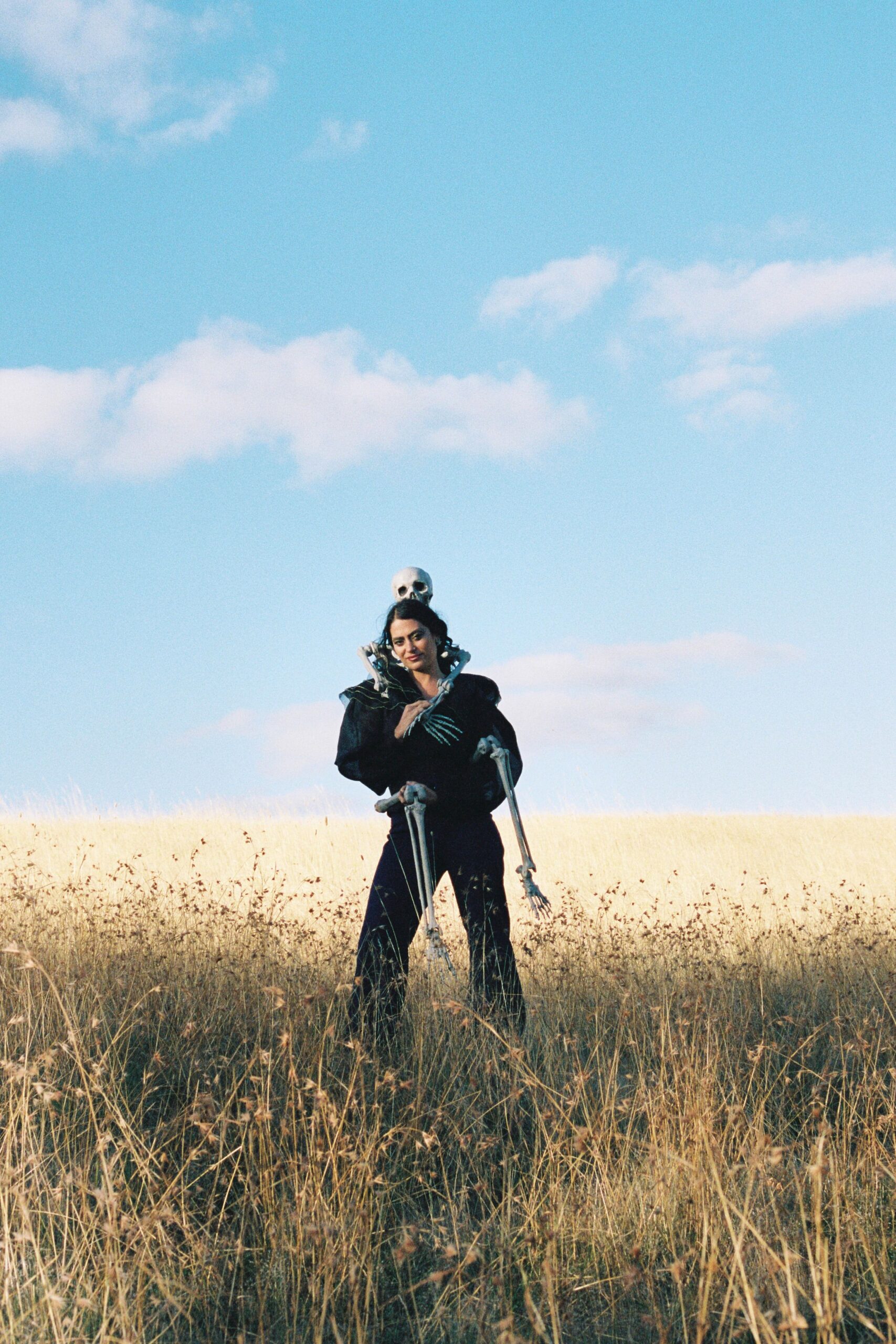 Maple Glider's new single "Baby Tiger" from her upcoming debut 'To Enjoy is the Only Thing' out June 25th via Partisan / Pieater: