We're all in a forced hibernatory spring right now. I'm finding that as a result of that, I need music to have a long scope; to point out futures I had never imagined, but now feel proud to build toward.
I'm yearning for the summer to come, for paeans to joy and rebirth. How cosmic the feeling, I  can't quite explain, that the collection of tunes on Lily Konigsberg's It's Just Like all the Clouds thematically reaches toward the endurance of joy in life overall, and that it came out when it did. In the midst of an indoor crisis, what mirth to be able to hear horn sound clouds drifting, dissipating, but certainly remaining humid and sweet; guitars driving on sidewalk concrete drumbeat; a clear harmonic skyline and the synth pad sun. It's a balm for the cabin feverish day to know that it is only a fragment of a more orchestrated lifetime.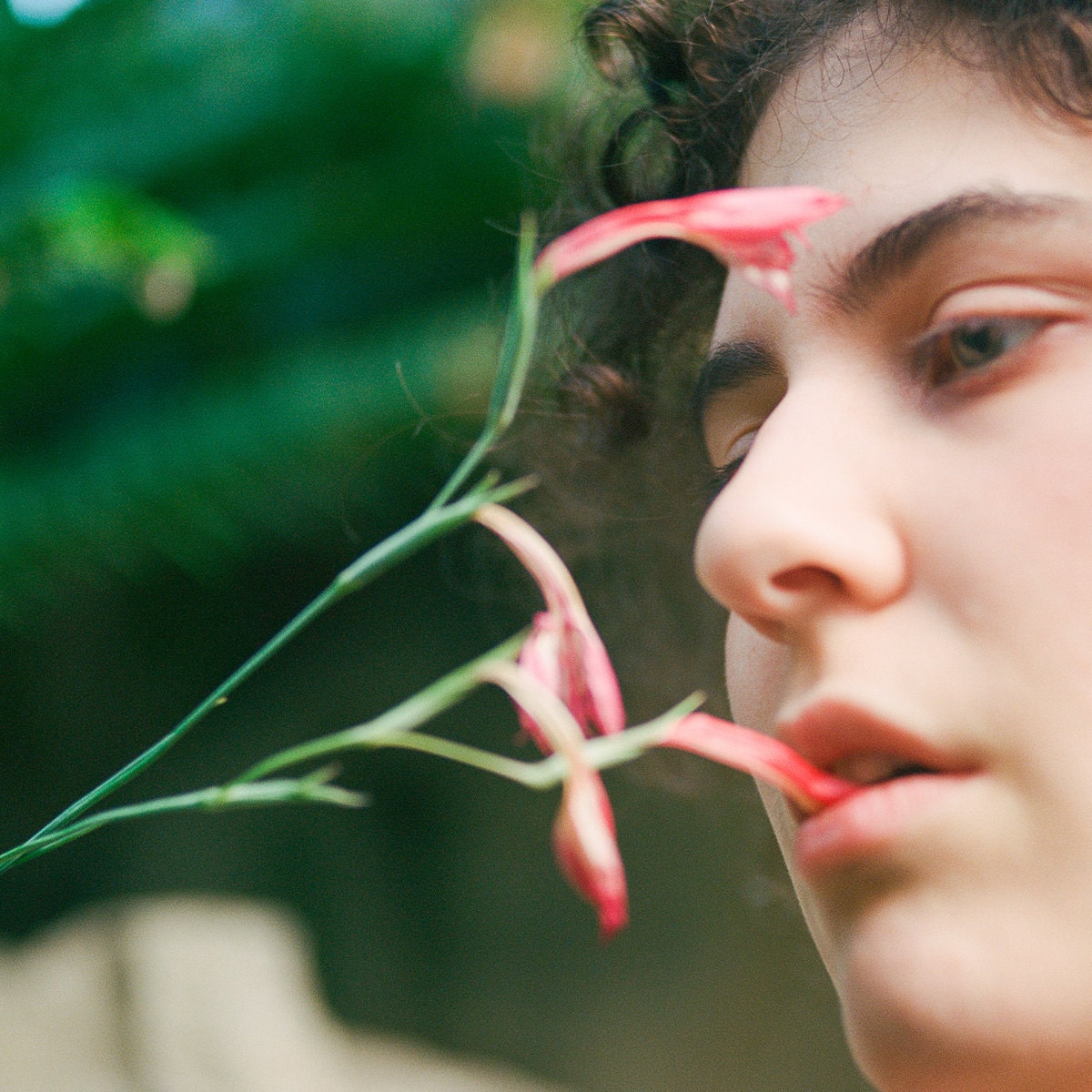 "Opener At Best" is a solo walk on a too-hot day. The delay on the title track is a necklace clanking with the gentle force. "I Said" is a phone conversation on a rooftop at dusk, frustrated but moving forward. The harmonies in the closer track "Summer in the City" are sunglasses forgotten on the sticky car seat.
This EP is a glimpse at spring through the quarantine window. In the course of seven minutes, it brings me past streets and songs filled with strangers and comrades and patience and magic and altogether life, but only as seen from one afternoon.
"This EP is a glimpse at spring through the quarantine window. "
In the scope of Lily's larger oeuvre (and it is large), this brief offering is tonally distinct. Compared to the drip-droppy chaotic synth sound of Lily & Horn Horse and the beat-wild surf noise of Palberta, this solo EP is more of a dreamy, hope-filled kind of punk, which is exactly what I'm craving from the confines of my apartment.
This reach toward a healthy outdoor life may seem to add undue longing into the equation of social isolation, but let Lily's final phrase of the opening track "At Best" inspire its own joyful wish for now: "I'm alive, I'm alive, by myself I survive and you know it!"
Singer Joy is a queer musician, writer, and polytheist living in Providence, RI. She makes flowery anarchist theatre with her company Water House Collective, and is also a professional composer for the stage, a zinester, an erotica artist, and a Gemini.