Asheville, North Carolina natives, Wednesday, released a new LP on February 7th: I Was Trying To Describe You To Someone.
Since then, I've used this album as study music but also played it at a get-together I had in honor of my cat's birthday – I guess you could say it can be whatever you need it to be. It feels tricky to try to describe this album to someone.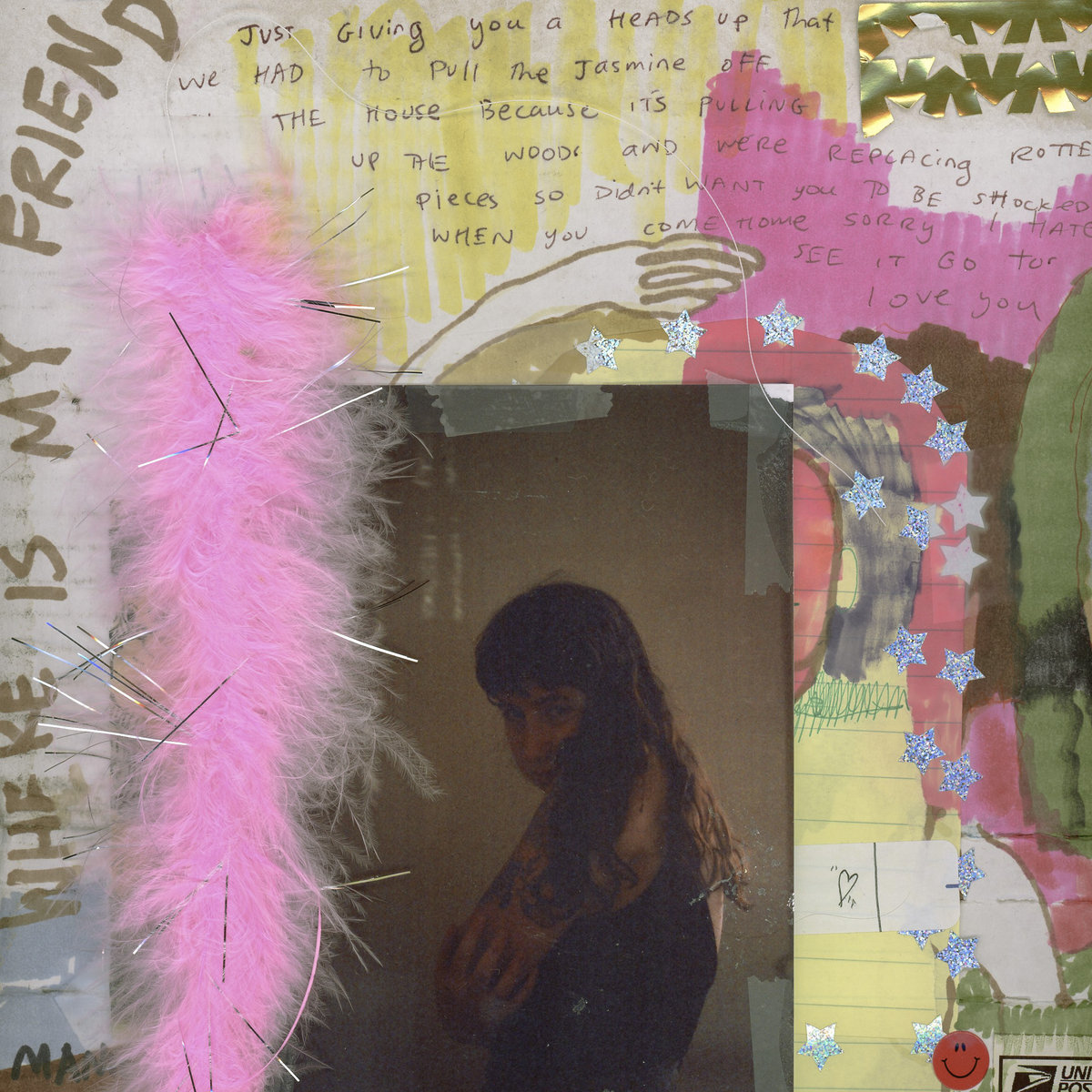 I Was Trying To Describe You To Someone radiates warmth. It reminds me of warm-cool nights, coming of age movies, and everything in-between. The record moves between these kinds of warm nostalgia; while "Fate Is" feels like it should accompany a road trip, "November" shimmers and echoes, like a late summer evening after a house party. The whole album feels like it's organized to communicate these kinds of feelings to you. Wednesday recollects memories saturated in warmth and passes those moments onto the listener.
I got a chance to reach out to Karly Hartzman, frontwoman of Wednesday, about the process of album production and to get some snapshots of the writing process for this record. She told me that ""Billboard" and "Love Has No Pride (Condemned)" and a few other tracks on the album are in standard [guitar tuning]", but for many of the songs, she "tuned the strings basically at random and tried to write a song from there." Hartzman was in the process of learning guitar when the album was being written. This might be why this album is so hard to describe to someone – it feels like something else; something uniquely personal to Wednesday.
When speaking to Hartzman, she delved into the song "Billboard," a song that regards personal trauma that is "desperately trying to communicate something to someone before they move on," just as billboards try to scream out information at you before you drive past. This sentiment feels apt for the whole album — a passed on communication of past events that aren't yours, but still feel like they are somehow. A kind of nostalgia unlike what we're used to.
"Wednesday recollects memories saturated in warmth and passes those moments onto the listener."
I Was Trying To Describe You To Someone feels like a realistic kind of homely; communicating everything from trauma to friendship. These are the kinds of memories that make up our homes, both the good and the bad. The comfortable and the hard to look back on.
Wednesday did a wonderful job in articulating these emotions in me, and I think other listeners will feel the same. I would like to congratulate Wednesday on this album. It's a beautiful piece of art and worth more than just trying to describe it to someone – it's worth experiencing first-hand. Listen to it now on bandcamp.
Emjay Troxclair is currently working towards a degree in journalism focusing on music, film, and television. They are from the San Francisco Bay Area and currently live with two roommates and their cat, Adi. They are non binary and enjoy advocating for LGBTQ+ equality and supporting QTPOC-run businesses.