Over the last few years, "a day in the life" has never looked so stagnant. What was once routine has become standstill; we've lost the little rituals we used to take for granted. To find them again, we have to look at life a little differently. We created our ongoing series 9am to 9pm to get a glimpse into where artists find creative inspiration in their daily lives. We've now since adapted this project to also accompany artists returning to the road and live music as our world begins to open.
In this edition, Nashville-based musician, Erin Rae takes us to Denver for her shows with Lord Huron in promotion of her new album Lighten Up out now. Read Erin's thoughts below as she documents her travels through an immersive art experience, checks out a record store, and gets in some call time with her family.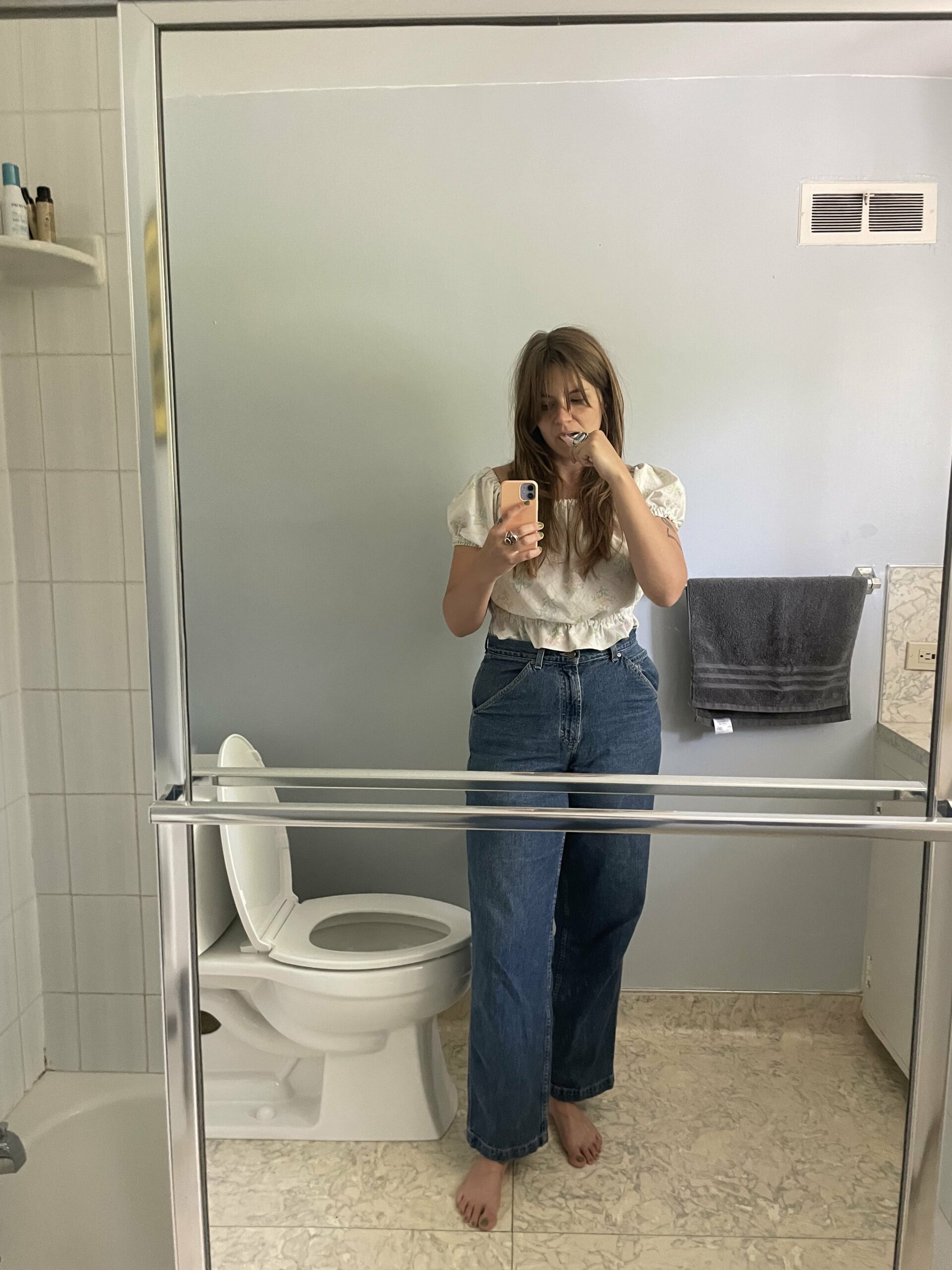 9:53AM. Rise and shine! Brushing my teeth in Denver, Colorado. We crashed with my manager (we thank him for his generosity). Will I brush my hair? TBD. First day we were able to sleep in for several weeks. Hair is bottom of priority list until later.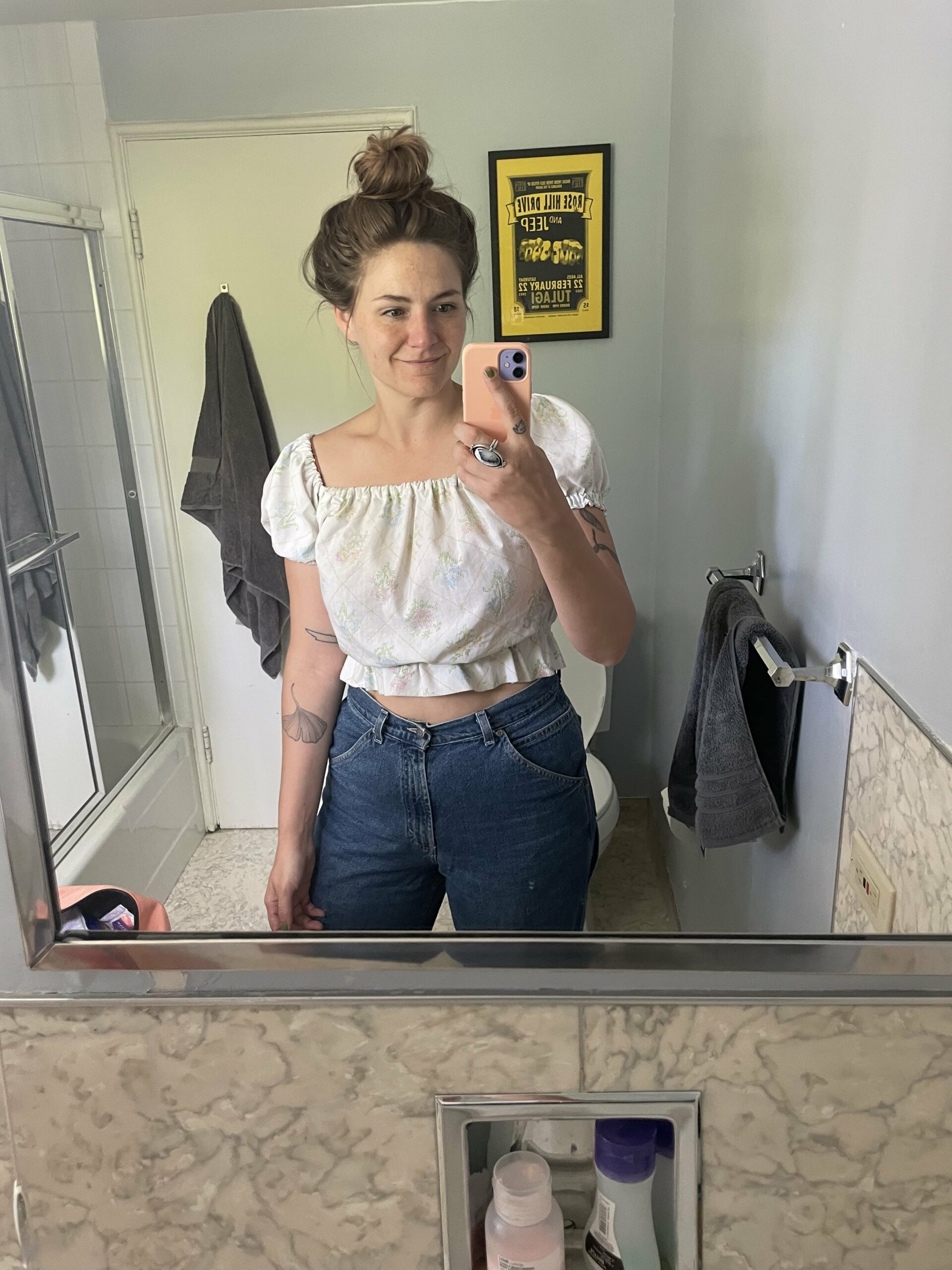 10:04AM. We went top bun.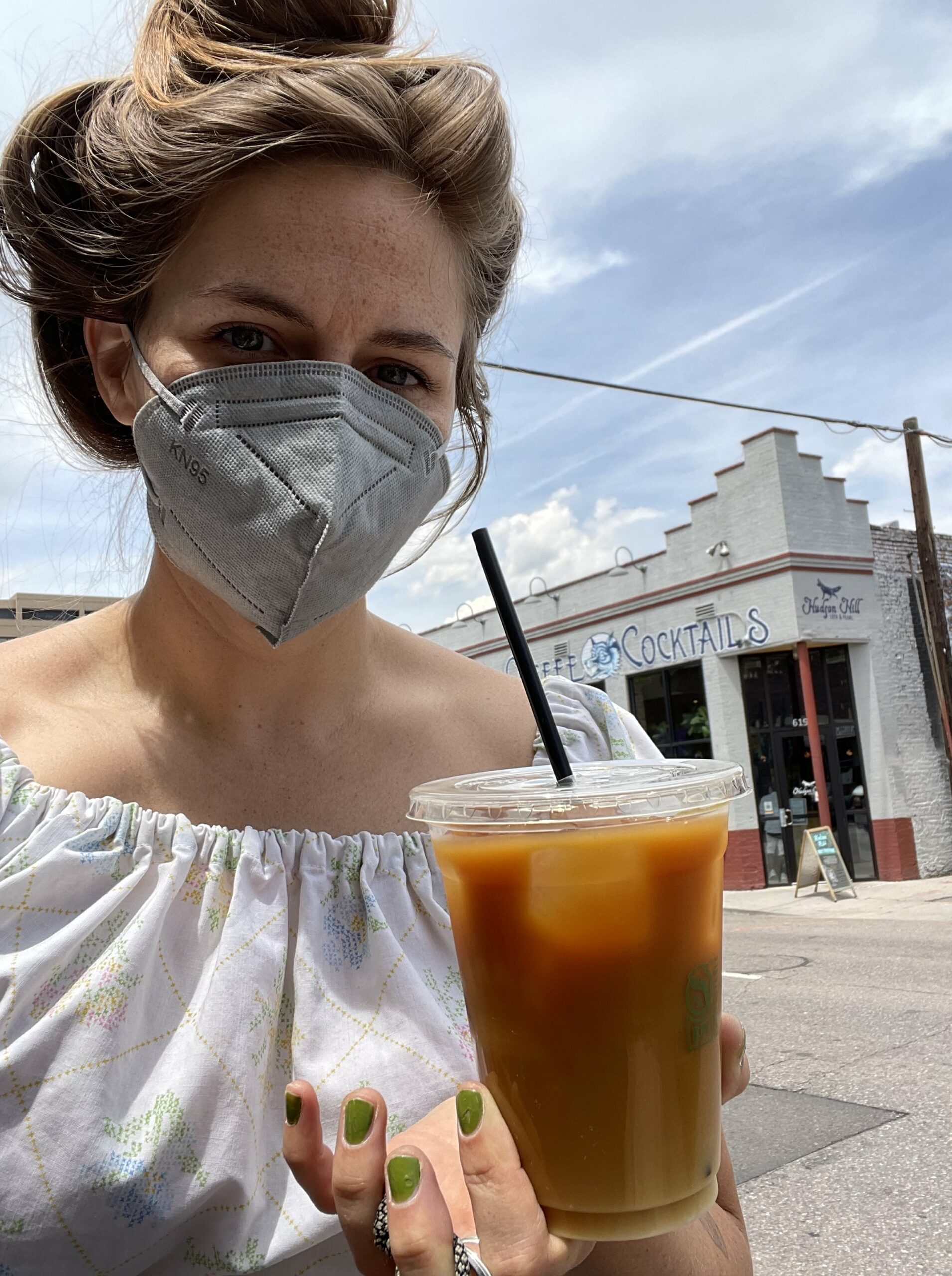 12:34PM.Forgot to snap a pic of our band breakfast at Devil's Food, land of 1000 neighborhood dog visitors. We loved it. So what you're seeing here is what we like to call "second cup". Which is the second location coffee. This one's a honey lavender oat milk kinda deal. Right across the street from…

12:37PM. The record store! I can't take credit for finding the record I'm holding. I did buy it but my amazing bass player Alec O'Connell is an avid record collector and he said this'n was a good deal. I picked out a couple others but because we have made a record buying stop a few times, I don't remember which ones!!!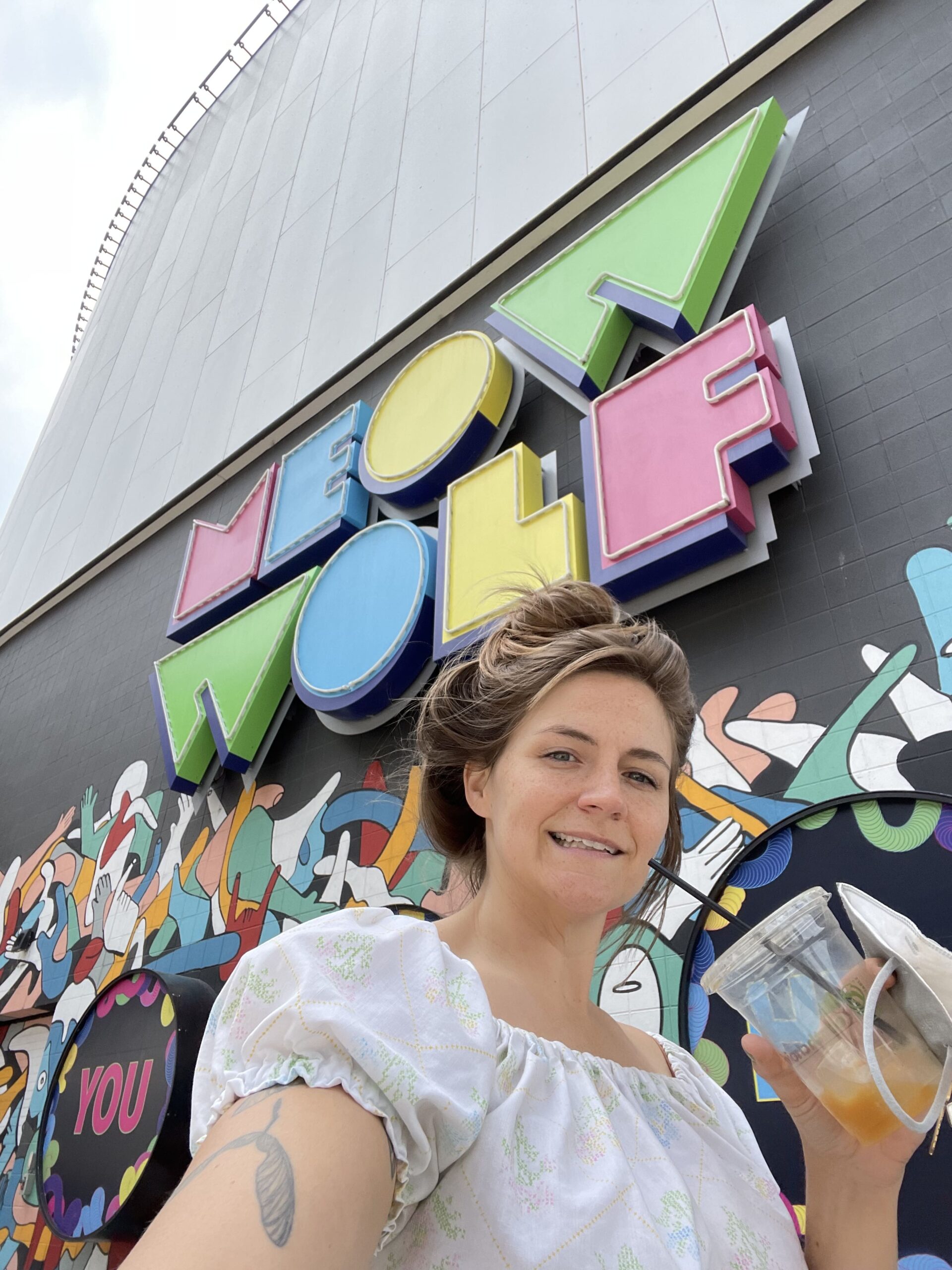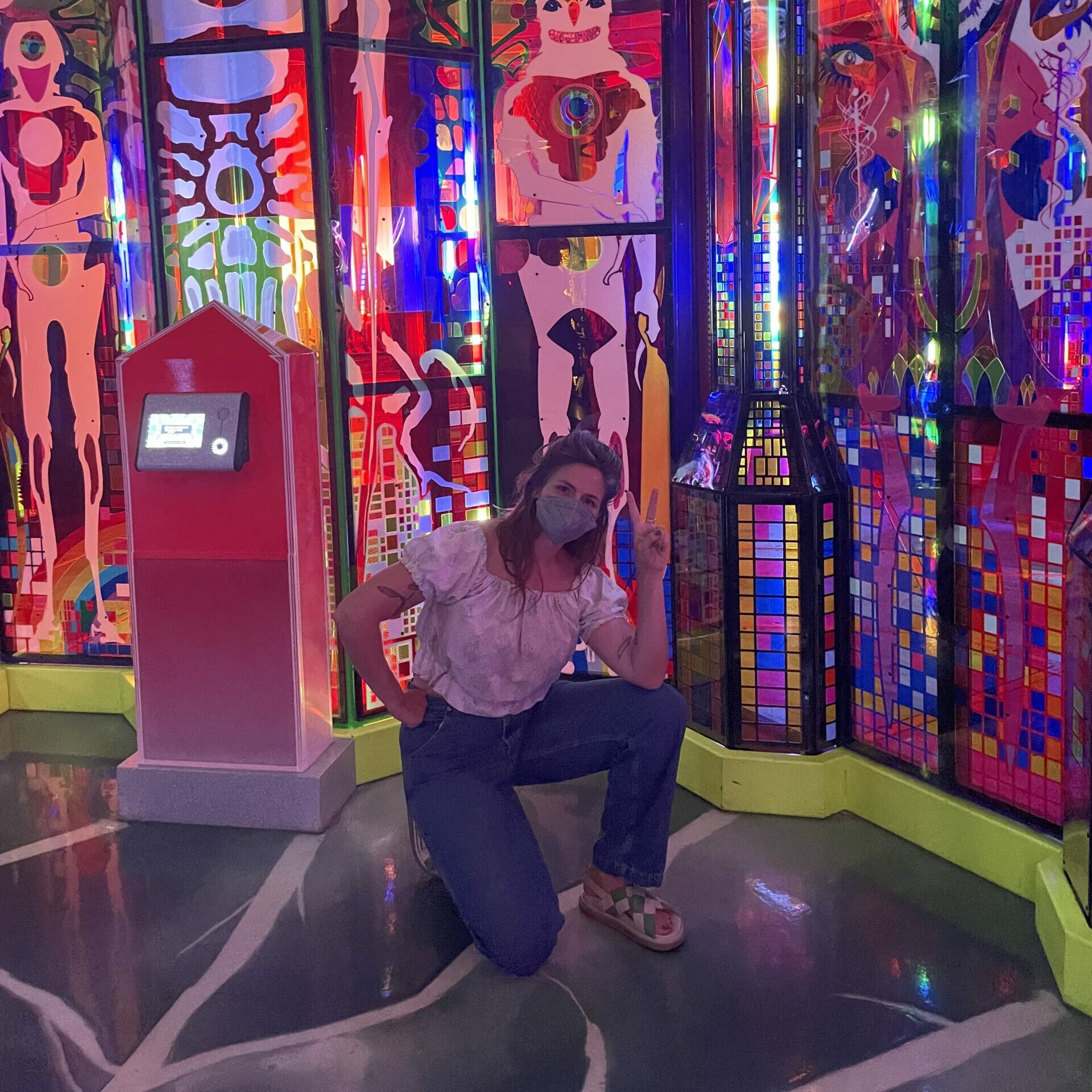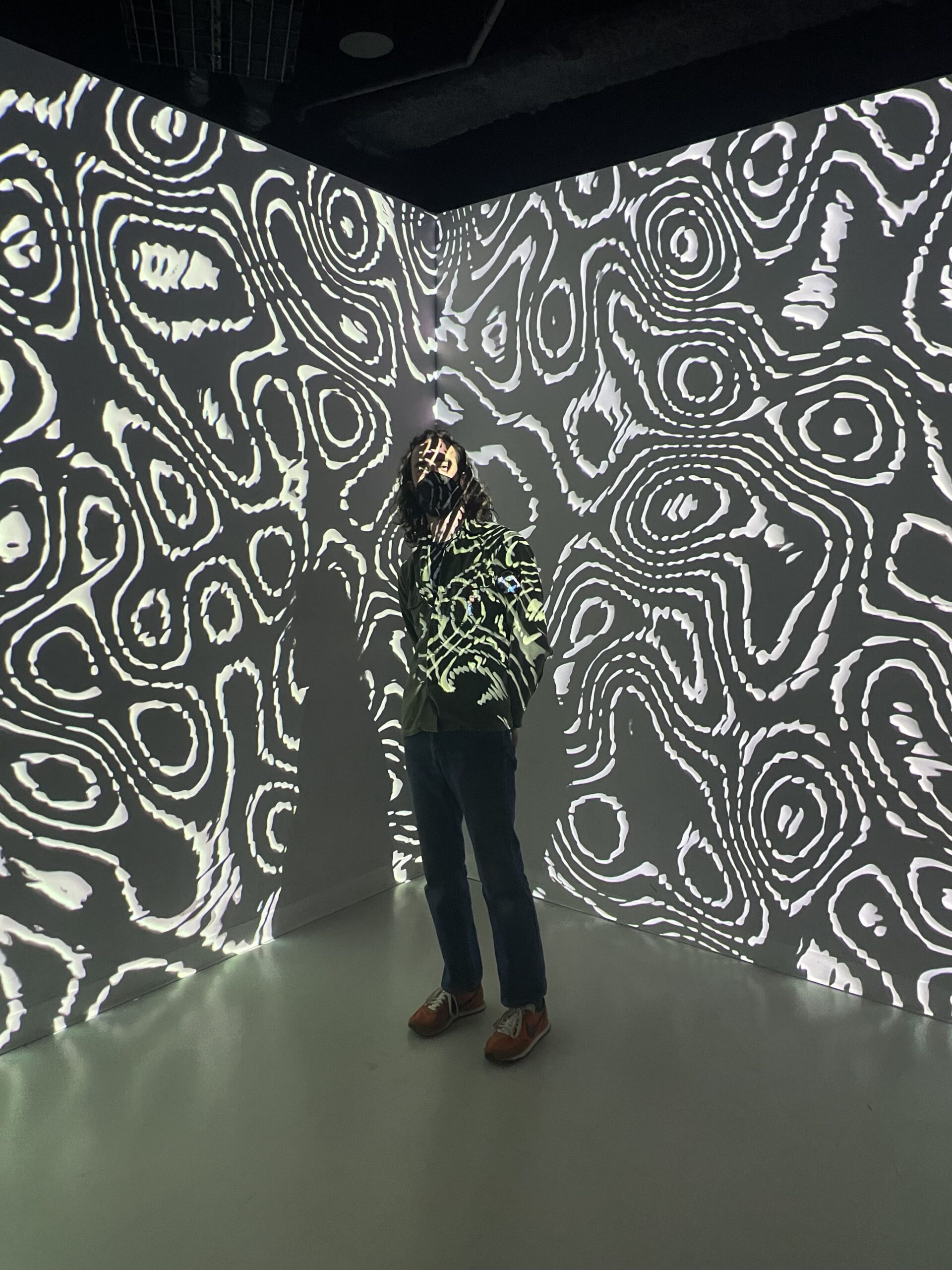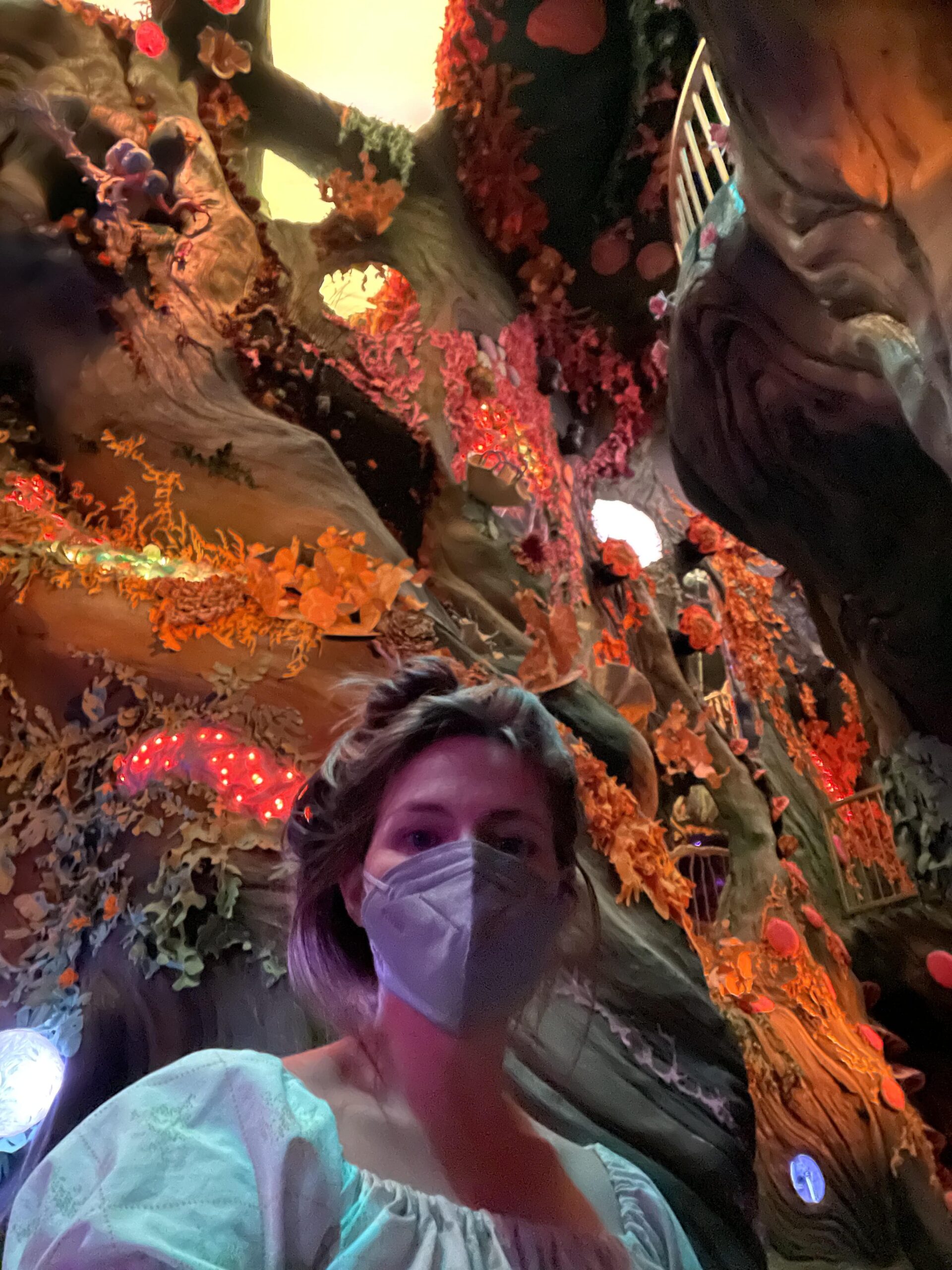 1:08 – 2:48PM. My manager Brody got us into the new Denver Meow Wolf. Which was amazing! I had gotten to go to the one in Santa Fe when I opened for Jenny Lewis there in 2019, and was a lil skeptical of a new one trying to recreate that magical, whimsical energy, but Denver did not disappoint! It's extremely trippy with more of a sci-fi experience. I'm a huge fan of trying to carve out time to see museums or nature, or local weird things (World's Largest Hall of Twine, for example). So anytime we have an extra bit of time I'm lookin' for an adventure! We calculated last week that in five weeks of this tour we spent 7 full 24 hour days driving in the van. Soooo it's important!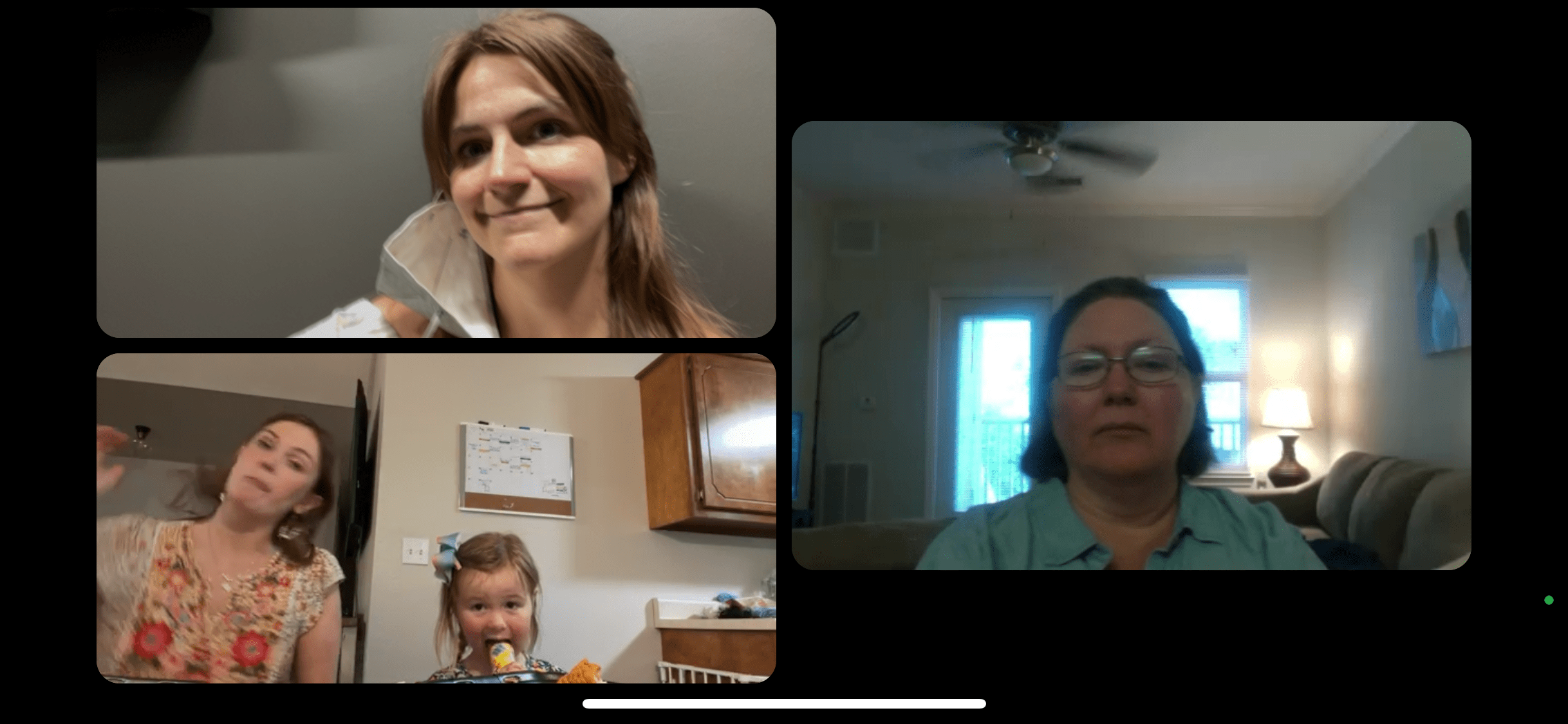 7:30PM. FaceTime party from the green room with my sister, niece, and mom. My mom recently is spending some time in Florida for a writing trip, and my sister is in Mississippi, so we are more spread out across the south than we have been in a few years. After this screenshot, my niece, Finley, performed a concert for us – a Disney medley. Then it was showtime!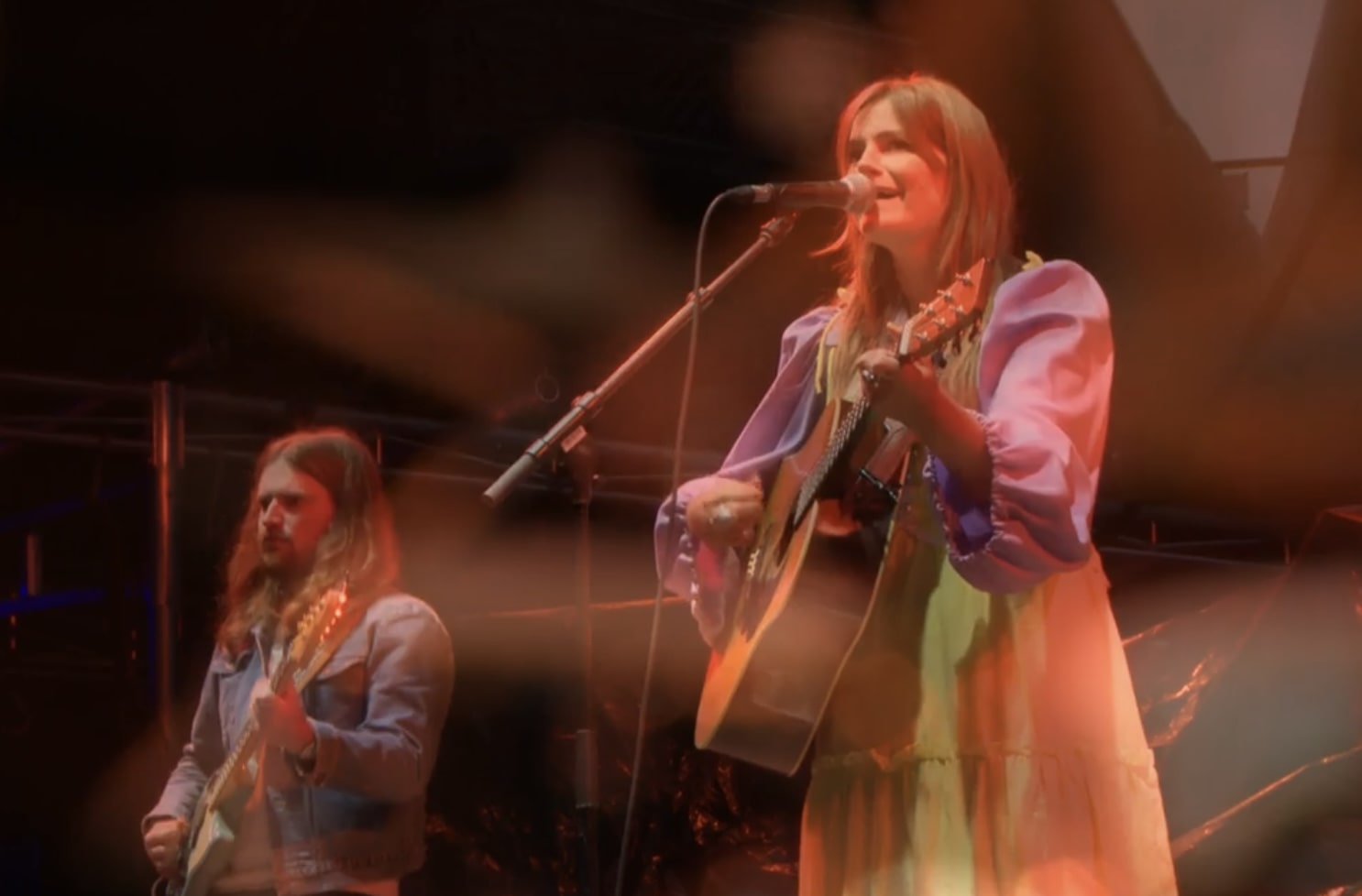 8 – 8:30PM. Show time. Lord Huron, who we've been opening for, sold out Red Rocks twice & Mission ballroom in Denver after that! Incredible. So grateful we got to play these shows with them. This is a snapshot from the live Red Rocks footage. I didn't get any photos of us playing Mission Ballroom, so this is from the day before. I cheated!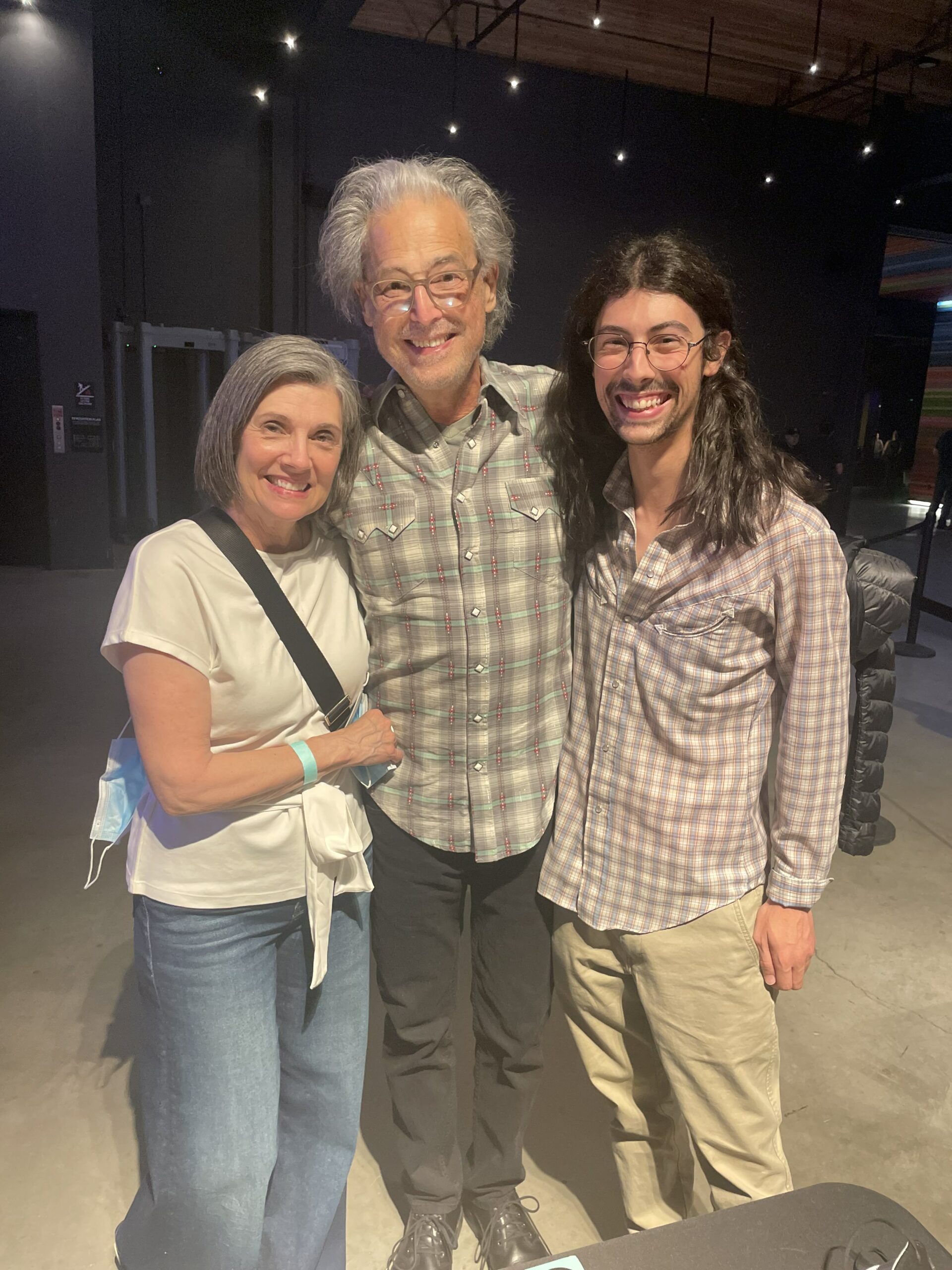 9:30PM. My drummer Griffin's parents came to Denver to see us & celebrate their 30th wedding anniversary, here's a cute family pic of them at the merch table… awww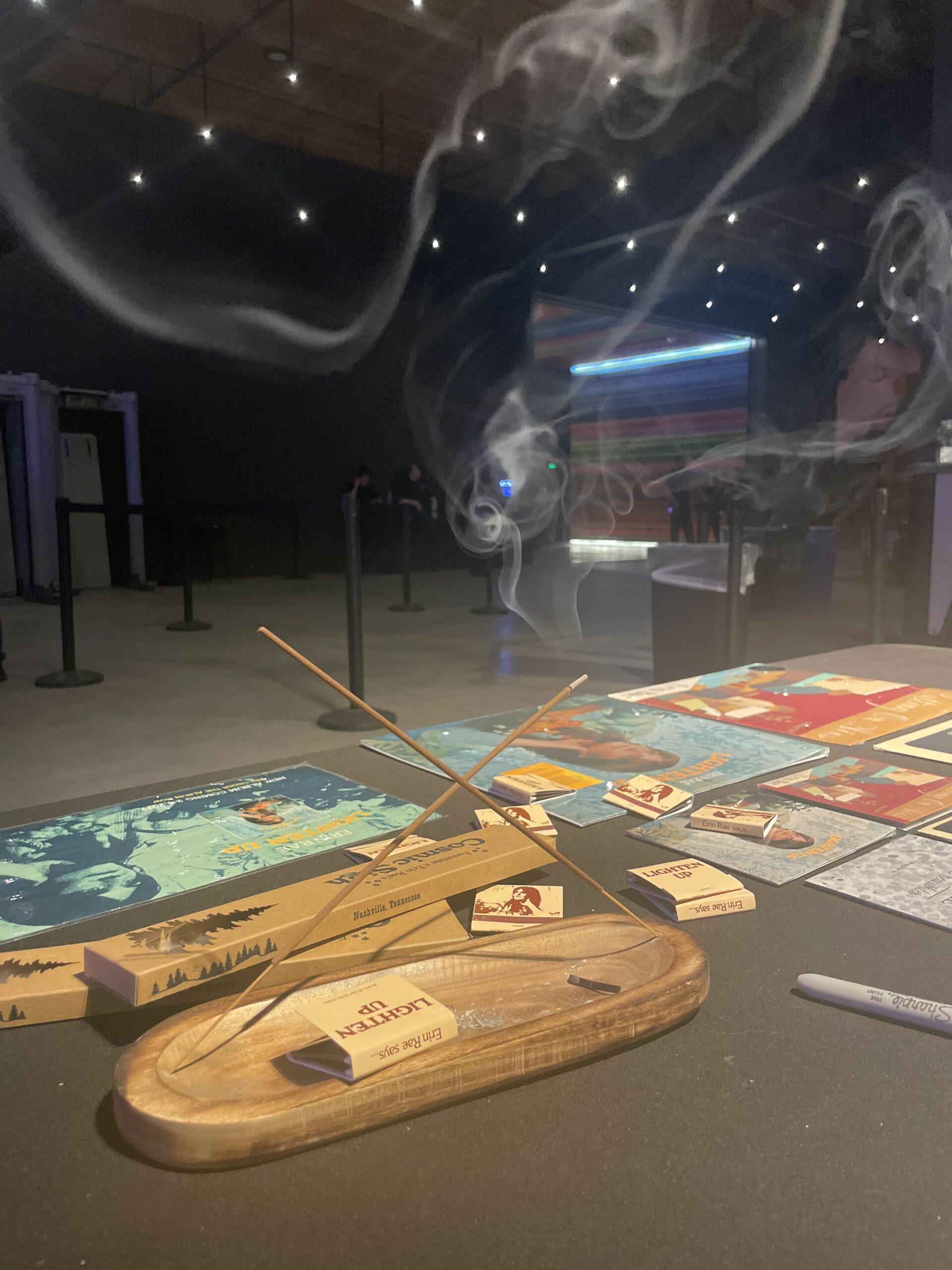 10PM. Lighting up my Cosmic Sigh incense, ready to make the SALE.

After this, we went night night. And got ready to do it all again. Thanks for following along❤️