Over the last few years, "a day in the life" has never looked so stagnant. What was once routine has become standstill; we've lost the little rituals we used to take for granted. To find them again, we have to look at life a little differently. We created our ongoing series 9am to 9pm to get a glimpse into where artists find creative inspiration in their daily lives.
In this edition, Chicago's Jackie Hayes takes us through a day on tour with Vacations. Read her thoughts below as she runs around Santa Fe, goes thrifting with her bandmate, and unwinds after a fun opening set.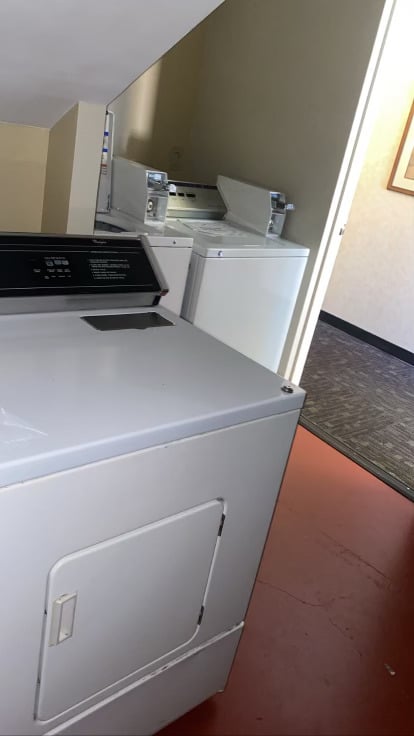 11AM. Kind of a cursed-looking photo to start off the day but I needed to do my laundry in the morning. Today I'm in Santa Fe New Mexico, opening for Vacations at Meow Wolf. I try to keep up on laundry every few days or else it gets very overwhelming. This is the laundry room. I couldn't find the light switch so I just took a photo with the flash. That's okay though because I did what I needed to do.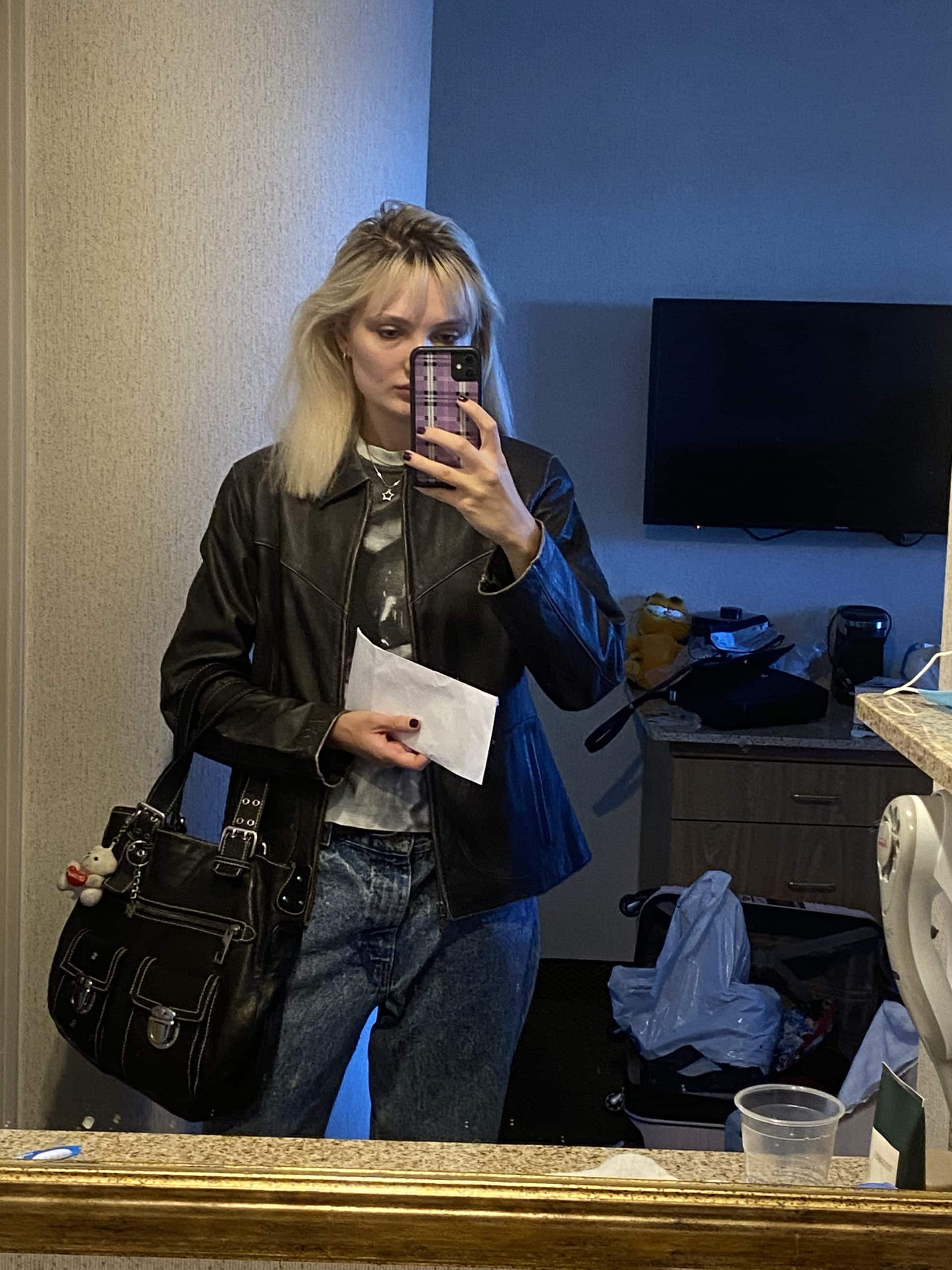 12PM. We have a late load in time tonight so I'm trying to do a few things before the show. This is me in my daytime "running errands" outfit. I need to go to the bank to deposit some money and we might go to the thrift store.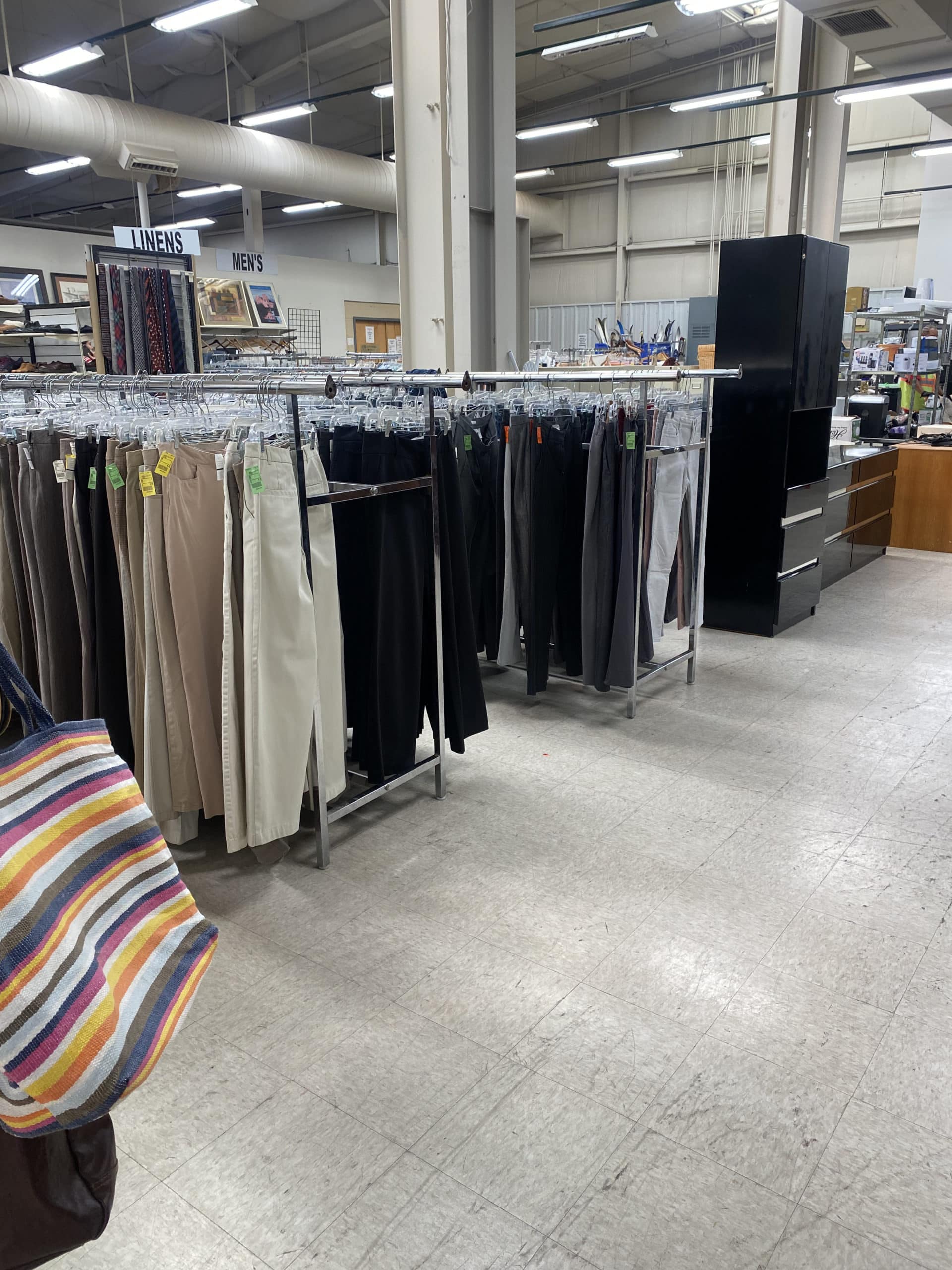 1PM. We couldn't find a chase but did go to a thrift store. The prices were really good so I got a belt and a necklace. My drummer Tony got a nice pair of wrangler jeans for $4. I love going to different places on tour to thrift because everywhere is so different. This place had a really good selection too and the prices were fair.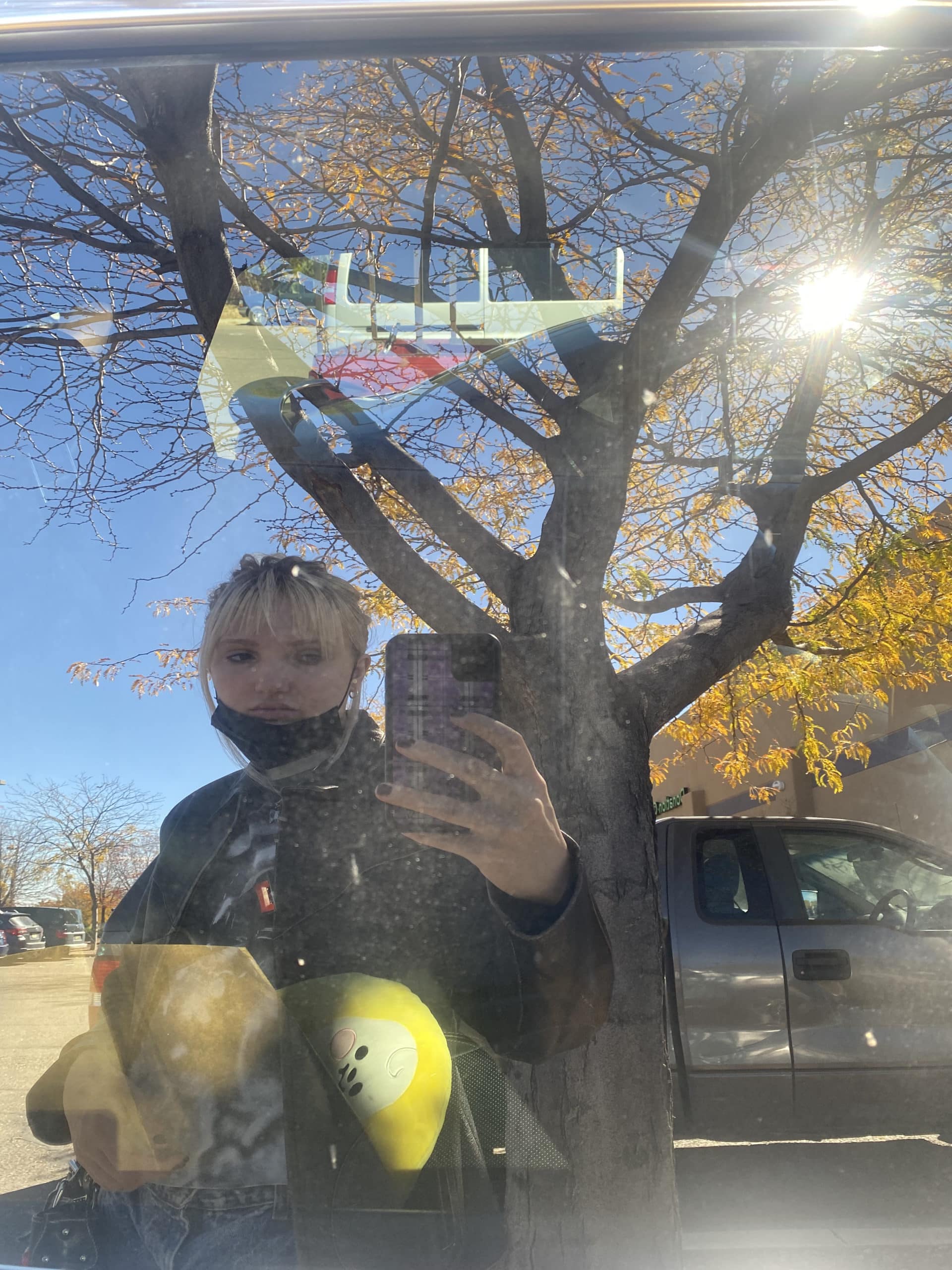 2PM. Went to another thrift store, this time I didn't find anything but it was still fun to walk around. It was actually pretty cold today which surprised me. Fall is a very nostalgic season for me and although I've never been here before I was still feeling it.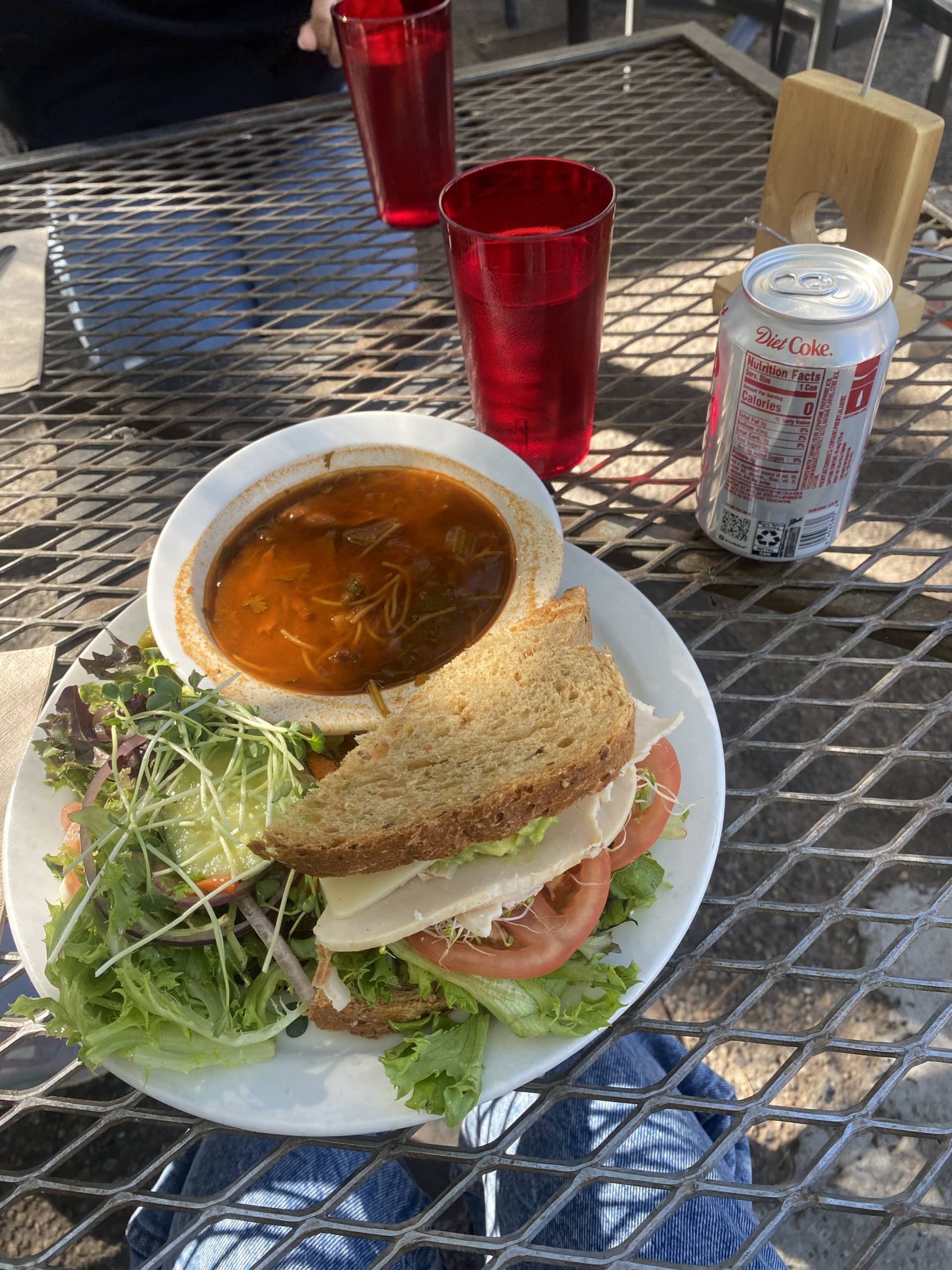 3PM. We picked up my tour manager Zaira from the hotel and went to a local restaurant called counter-culture for lunch. I found it on Google. We all got the soup salad and sandwich combo. There's a certain indescribable charm about getting lunch.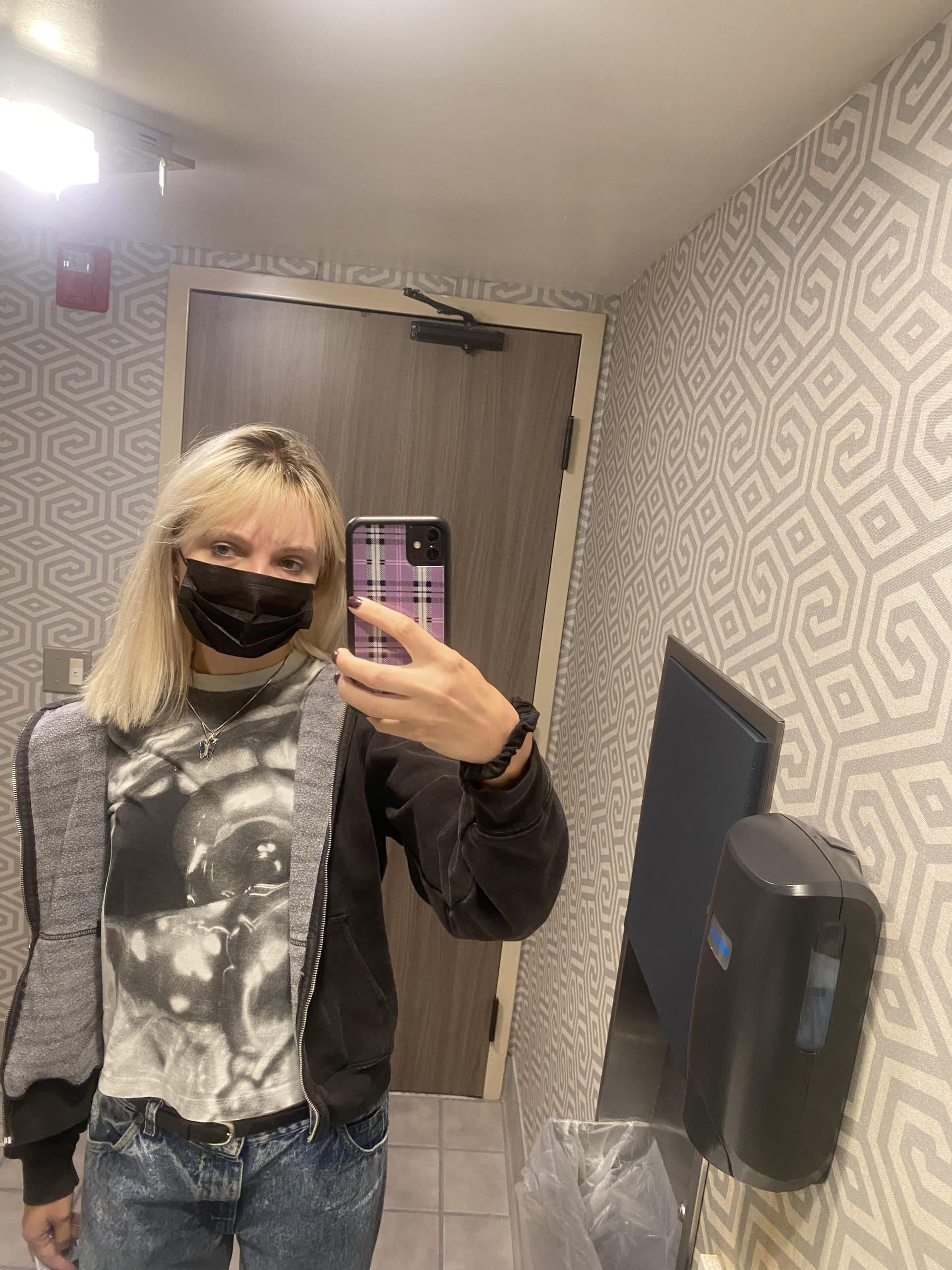 4PM. We went back to the hotel. The usual routine on a non-driving day is to eat out for lunch and then go to sleep. This time I stayed awake and folded the rest of my laundry and tried to catch up on emails. Here's me in the public restroom at the hotel because I didn't want to disturb my crew's nap time.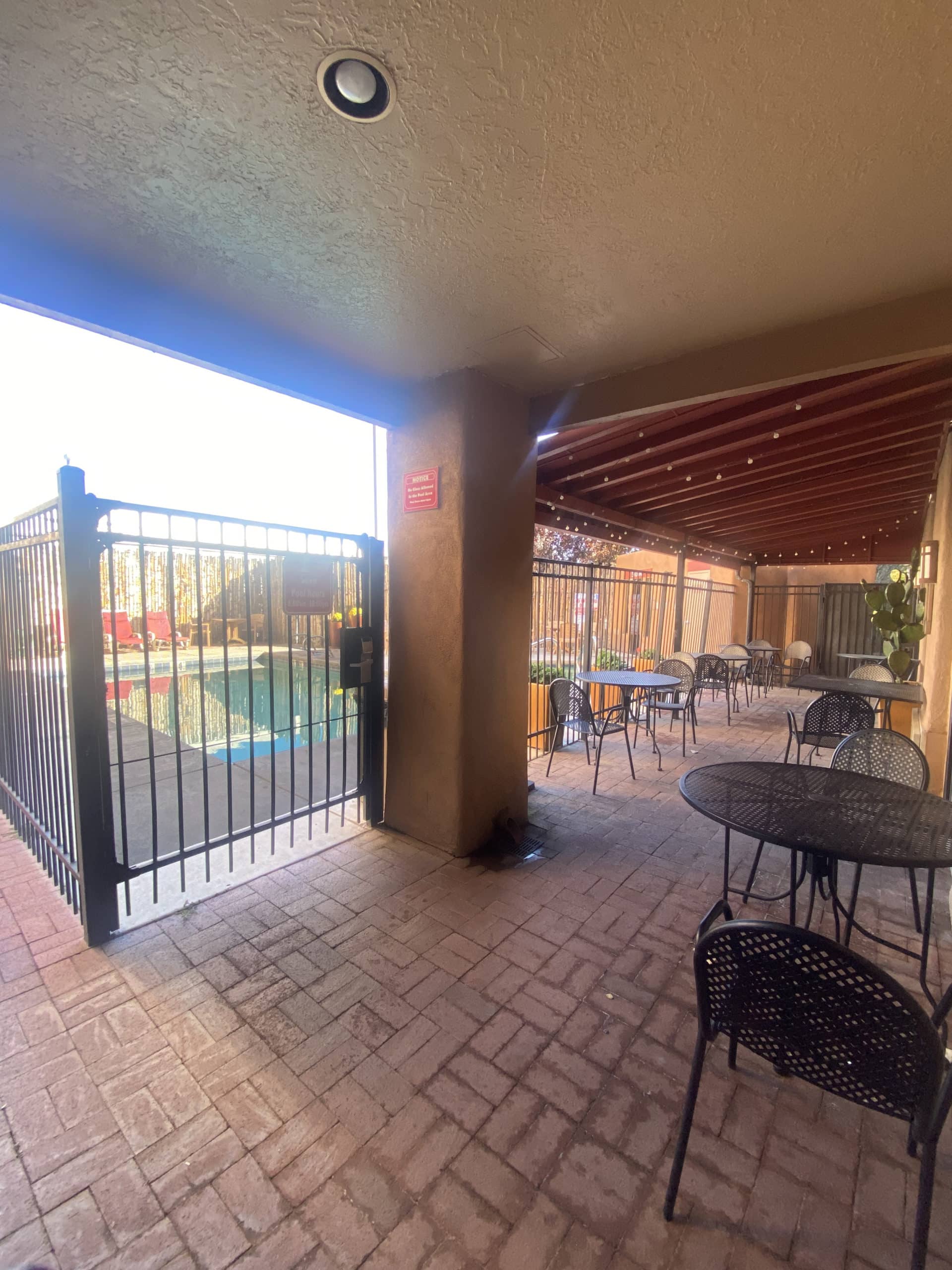 5PM. Everybody was still sleeping so I wandered around the hotel and noticed there was a nice outdoor seating area with a pool. Sadly it was too cold for me to go swimming and I didn't bring a swimsuit. We keep seeing pools on this tour and I can't do anything about it. At this point, I was just looking for things to do until it was time to leave.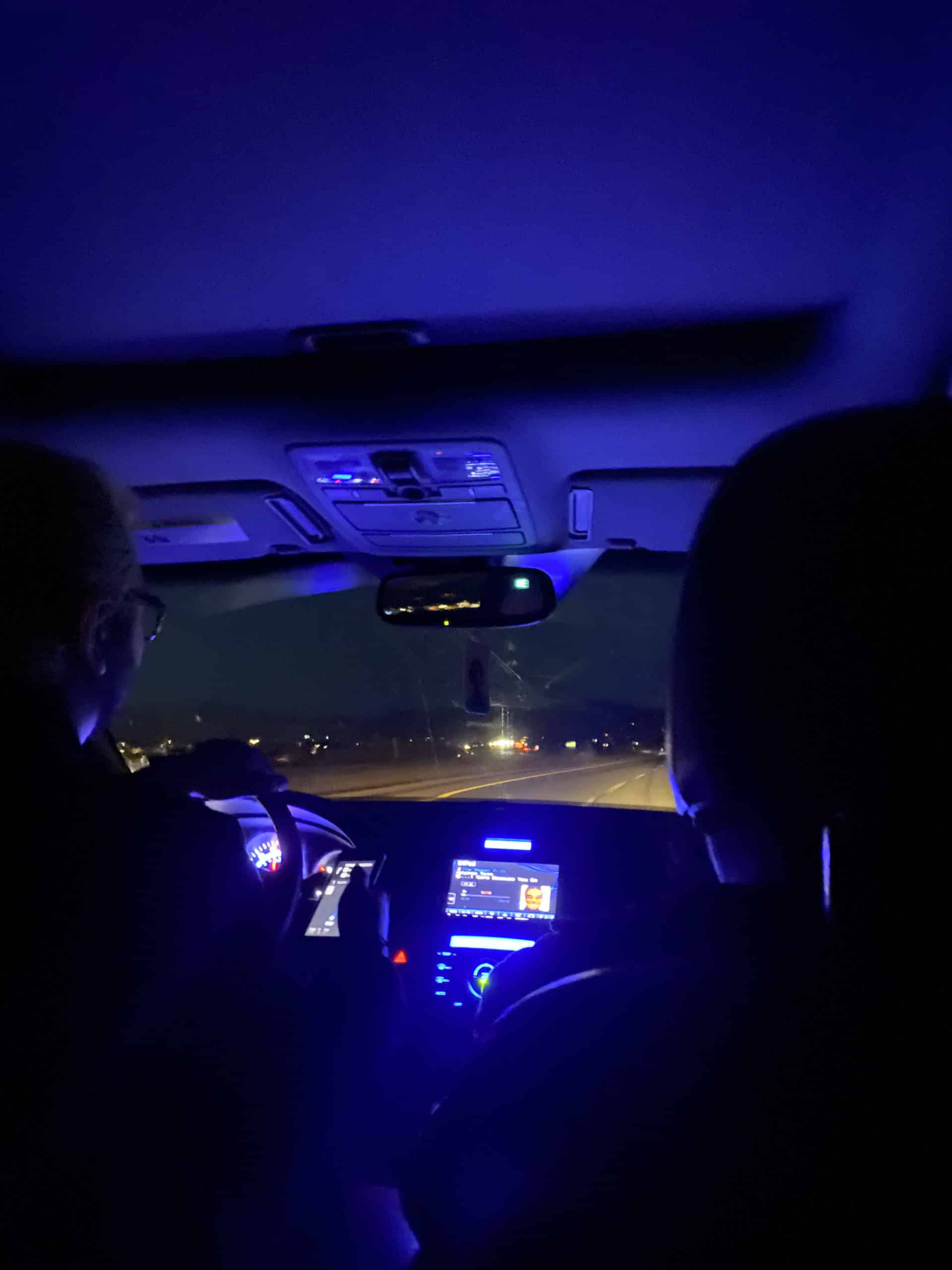 6PM. We left the hotel and started driving to the venue. First, we're going to stop at the grocery store to get a few things to eat. We usually like to follow a routine of continental breakfast, a cafe for lunch, and something from the grocery store for dinner. Tonight we're playing at Meow Wolf in Santa Fe and I've heard it's a really exciting place to perform.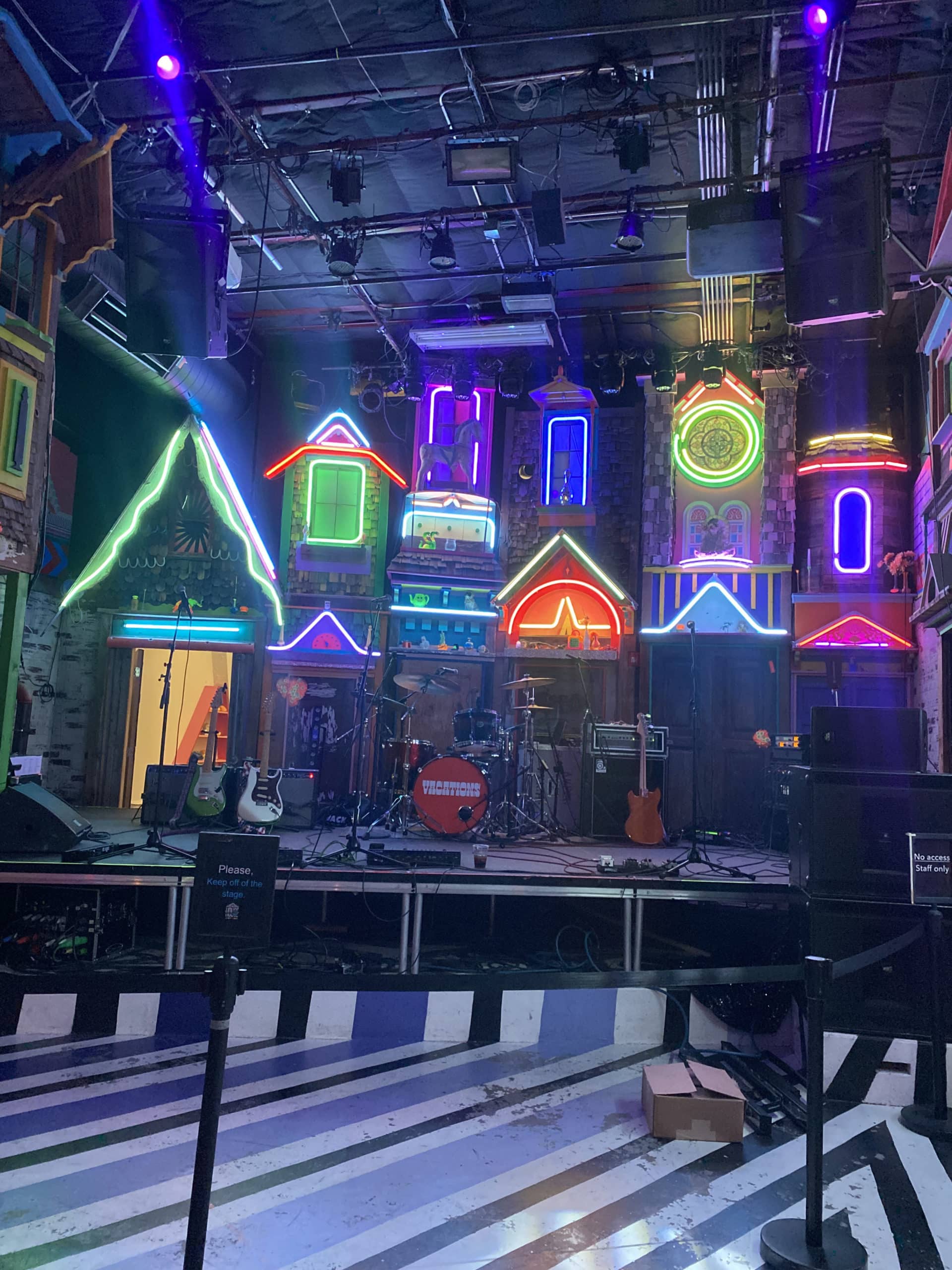 7PM. We got to the venue and it was unlike anything I'd seen before. As we drove up to the parking lot we were greeted by a giant robot. I got this picture of the stage before we did soundcheck. Everything was lit up and there was ambient noise playing from speakers. I really liked the mic they set me up with today. I'm in the market for my own microphone right now and this might be the one I get. It was a shure beta 58 if anybody is curious.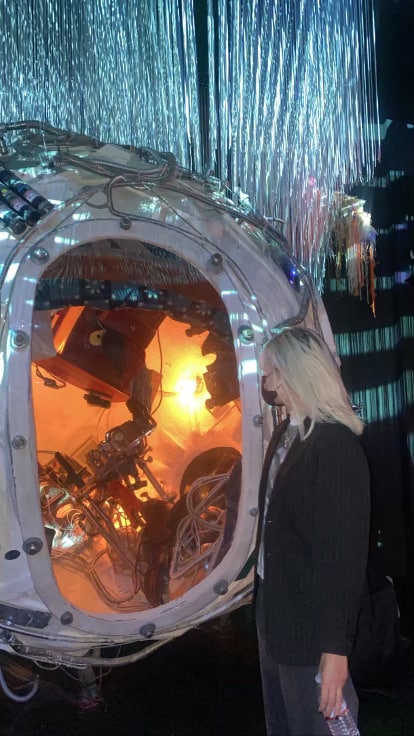 8PM. After soundcheck they let us walk around the museum for a little bit. Essentially the set up was like, a house with a bunch of hidden magical rooms. I was just trying to take all of it in before it was time to play. I think we got through most of the rooms. I took so many pictures it was ridiculous. I don't think my phone was capable of capturing the intensity of this exhibit but I tried my best. I definitely need to come back here again.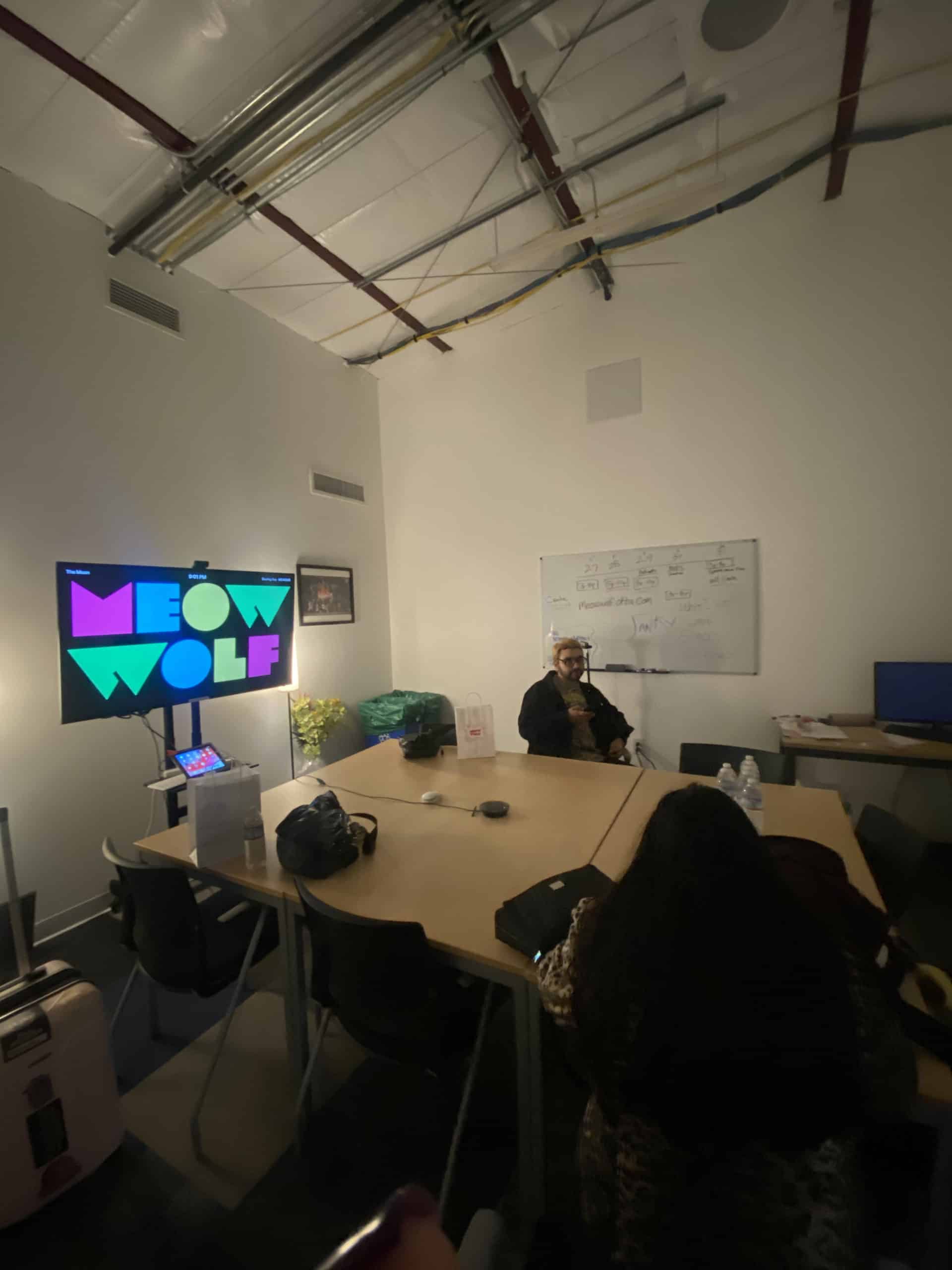 9PM. We were sitting in the green room waiting to play. We got drink tickets but instead, I got a Yerba Mate because I wasn't in the mood for alcohol. I do think this was the correct decision because it gave me a lot of energy for my set. They set us up in this conference room and I felt very official.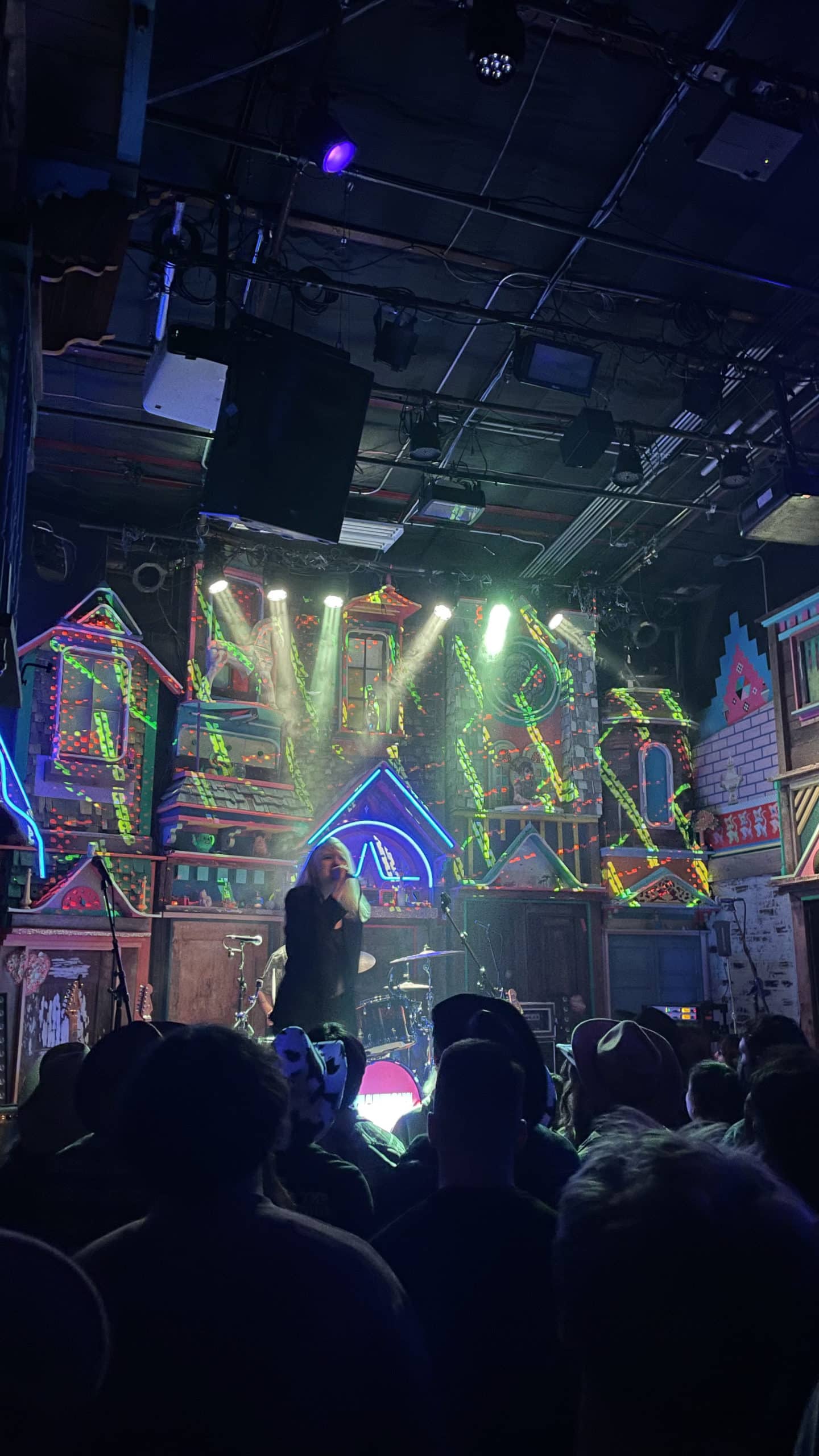 10PM. We performed and it was a lot of fun. I try to have a high-energy set and dance as much as possible.  I didn't know that they were going to play videos over the stage as we performed and it looked really good. This is probably the coolest room I've ever played in and I can't wait to come back. The crowd was also really receptive which is always nice as an opener. I mostly sang new songs off of my album that's coming out later this month.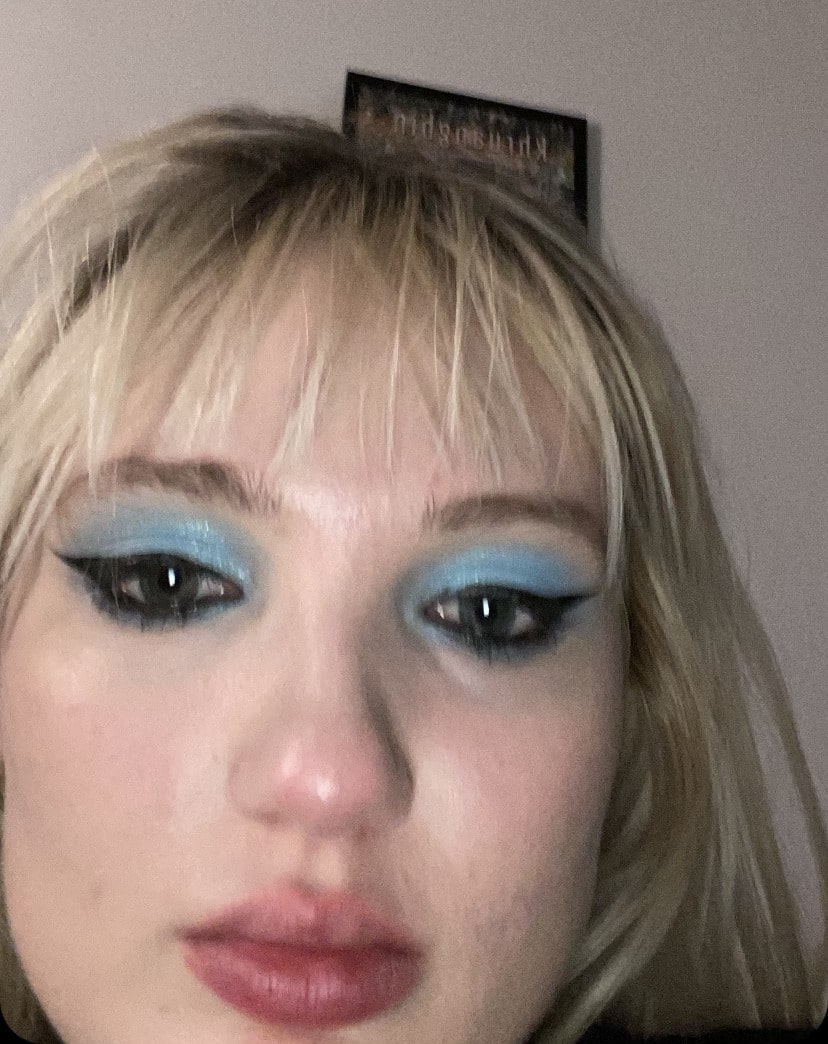 11PM. Now that we've performed it's time to relax and watch vacations play. But first I need to unwind after that set. This may be an unhinged photo but it captures the essence of how I'm feeling. Apparently, my fake eyelash flew into my hair at one point and got stuck there. I had to rip it out but it's okay. I sweat a decent amount of my makeup off as well. But that's how you know I gave it my all. I feel really good about my performance tonight. Thank you all for reading and following me through this day! Until next time.