Everyone's favorite show-booking collective Booked by Grandma has released a new compilation, BBG Charity Compilation Album Vol I: For The Growls, with all the proceeds to benefit For The Gworls, a collective that supports rent and gender-affirming surgery for Black, transgender people nationwide.
Slumber: Can you tell us about the curation process of BBG Charity Compilation Album Vol I: For The Gworls, the mixtape?
Mo: We really wanted to reach out to people we already had a connection with for the compilation, to really showcase who you'd be likely to see on a Booked By Grandma bill. 
Shannon: This is truly a comp of pals, which is what BBG is all about—keeping things inclusive and friendly 🙂  
Slumber: Tell us about For The Gworls – how did you get involved with the collective?
Katie: For The Gworls is a collective that pays housing and medical expenses for Black, trans folks. And they do it creatively via the nightlife scene—they started by throwing these amazing rent parties, but have also worked to distribute funds even throughout the pandemic. I think the connection through nightlife and events felt very natural, and we were excited about the work they're doing.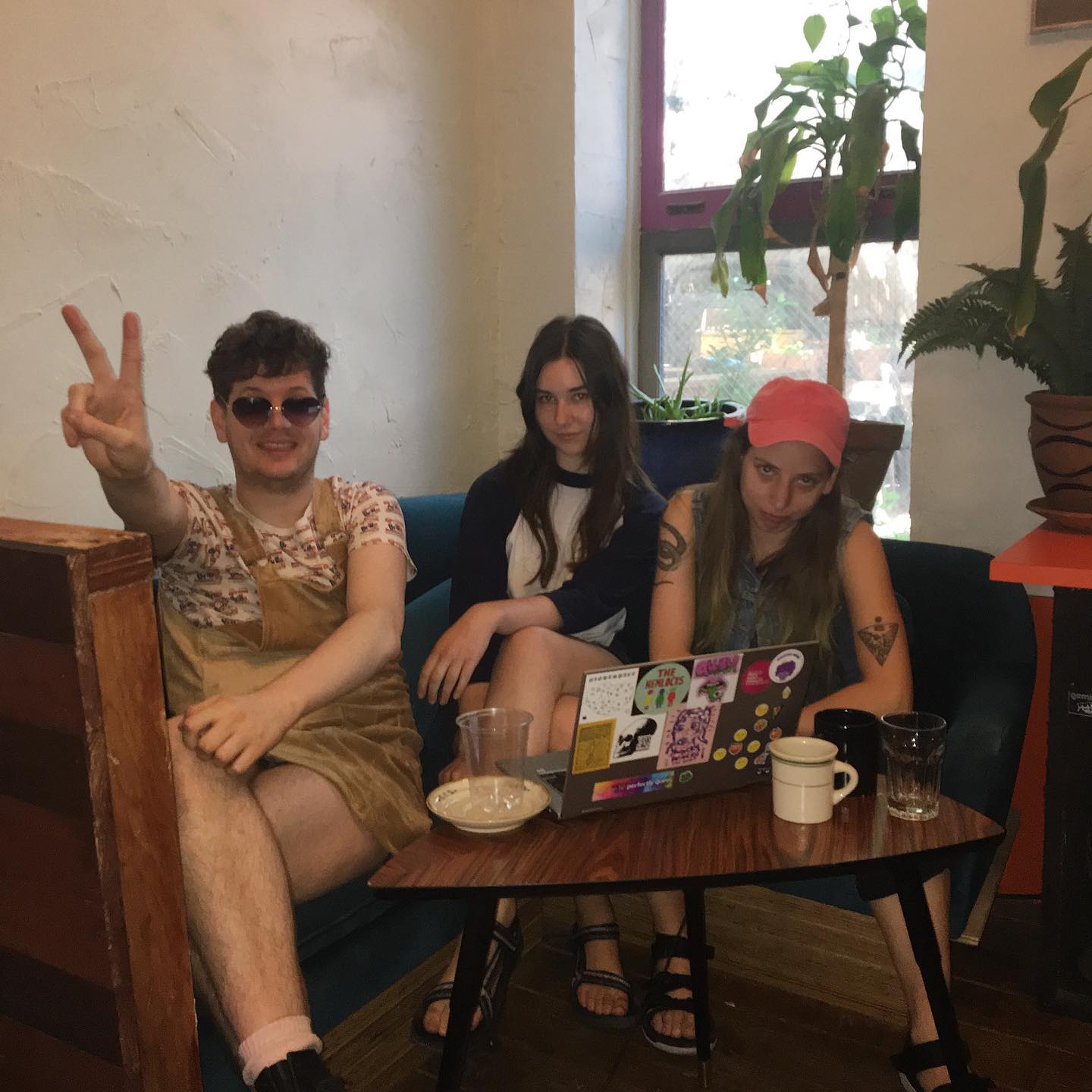 Slumber: What is your favorite venue to book a show in NYC?
Shannon: Probably the roof at Our Wicked Lady! There's just something about watching the sunset as your favorite bands play and everyone's dancing, having a great time. It's the depiction of summer fun. 
Mo: I love Rubulad for the escapist vibe, it just feels like another world in there. I also love that it's all ages.
Katie: Yes—LOVE the Rubulad. It feels like having a show in wonderland! I love when a space adds its own element. For a more punky DIY vibe, I love the East Williamsburg Econolodge. The number of times I've thought we'd all go down together because the floor was shaking.
Slumber: What are the key secret ingredients for booking a good show? 
Mo: Picking the right venue for the artists you have involved. A successful bill at Our Wicked Lady or the Econolodge is different from a Trans Pecos or HOLO show. Ideally, the lineup is full of people who're bringing different kinds of complementary audiences together so people walk away with new favorites.
Shannon: Communication. Staying on top of emails! I feel like we do so much emailing but it always pays off to keep everyone in the loop and everything transparent.
Katie: I think also not being afraid to make it your own! We love a good theme, especially if it encourages folks to dress up. If we can craft cheesy decorations and plaster them all over the stage, even better.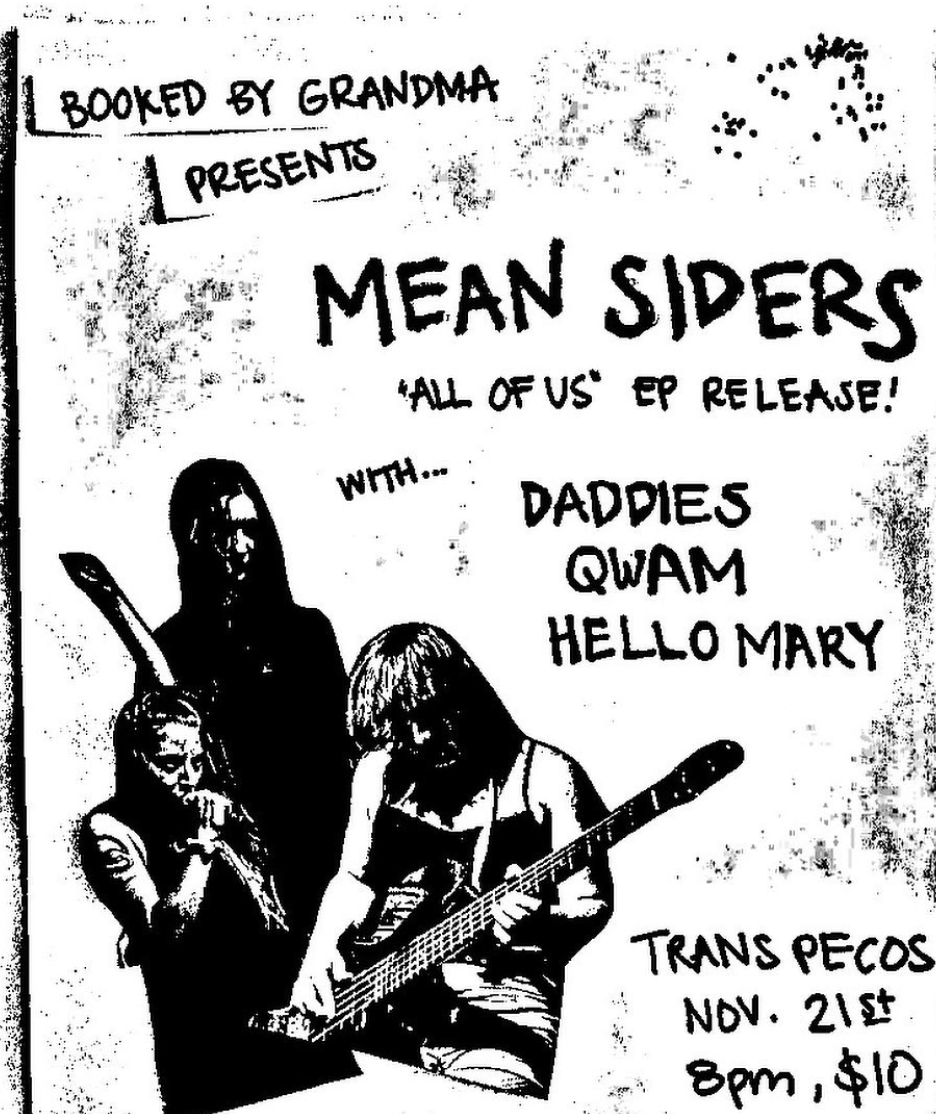 Slumber: What is the first concert you're going to attend after the quarantine lifts?
Mo: Who knows! I know Katie is really into the idea of throwing a house show at her place The Bronze, which is where we started booking shows at the beginning.
Katie: I definitely want a cute house show moment! I'm dreaming of mosh pits. The most iconic mosh pit I've taken part in was for Deli Girls at Market Hotel. I want that. (Maybe not in the house though).
Shannon: Anything with a mosh pit! Or maybe a Told Slant show so I can sit on the ground with my friends and cry? Both would be beautiful and cathartic.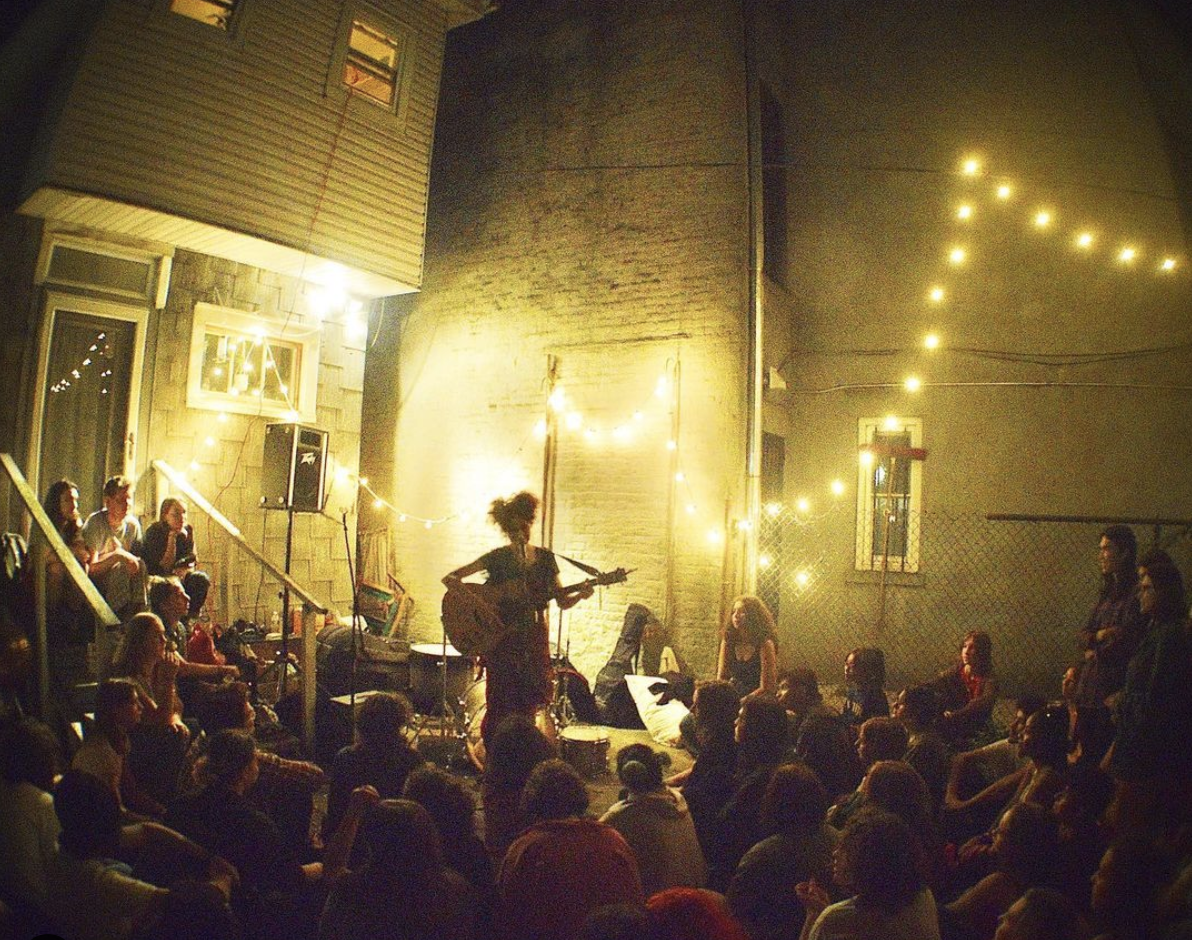 Slumber: Who would play Booked by Grandma's dream line-up?
Mo: God, there's so many different vibes of lineups in my dreams! Right now I'll say Sneaks opening, Sir Babygirl second, and Le Tigre re-uniting to headline in the hall at Elsewhere. 
Shannon: It would honestly be a dream come true to book Surfbort. Plus Bodega and Decisions. That'd be a sick show!
Katie: We honestly had a few dream line-ups in the works before COVID so rudely disrupted our summer 2020 plans! I think my current ideal would be Deli Girls, Weeping Icon, and Material Support.
Stream and purchase BBG Charity Compilation Album Vol I: For The Growls below! There's familiar faces and new alike, including Water From Your Eyes, Gobbinjr, Thick, Mallrat, Jackie Mendoza, A Deer A Horse, Puppy Angst and so much more: