Over the last few years, "a day in the life" has never looked so stagnant. What was once routine has become standstill; we've lost the little rituals we used to take for granted. To find them again, we have to look at life a little differently. We created our ongoing series 9am to 9pm to get a glimpse into where artists find creative inspiration in their daily lives.
In this special edition, Nashville-based musician, Jo Schornikow takes us on the road from Philadelphia to her show at Union Pool in Brooklyn in promotion of her upcoming album 'ALTAR' out May 20. Read Jo's thoughts below as she records a live session, recounts her sweetest NYC memories, and does some backstage pre-show rituals.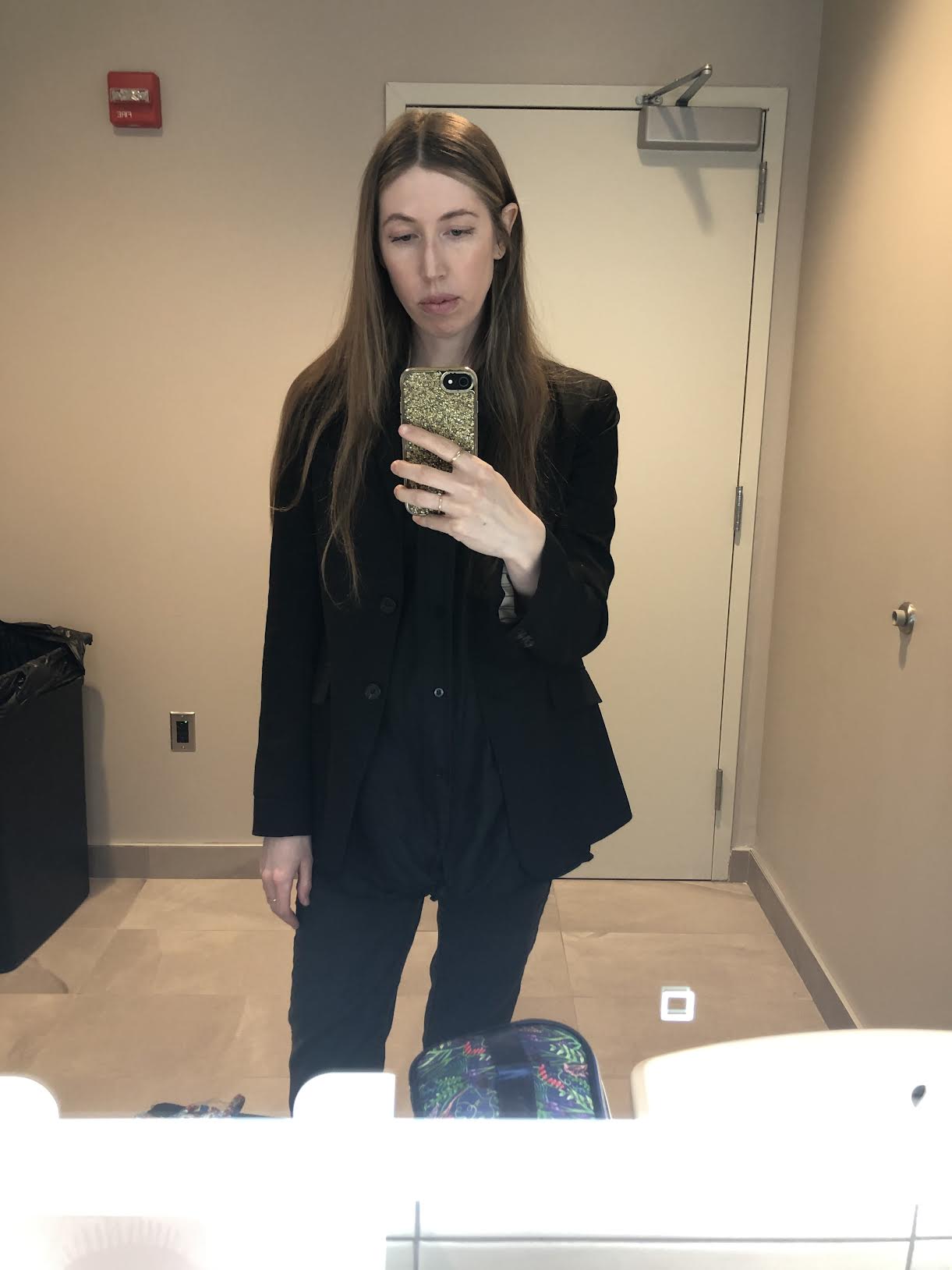 9AM. (Philadelphia, PA) – Getting ready for a 10 AM morning session in the hotel bathroom. I highly recommend blazers as a way to look put together when internally you are chaos.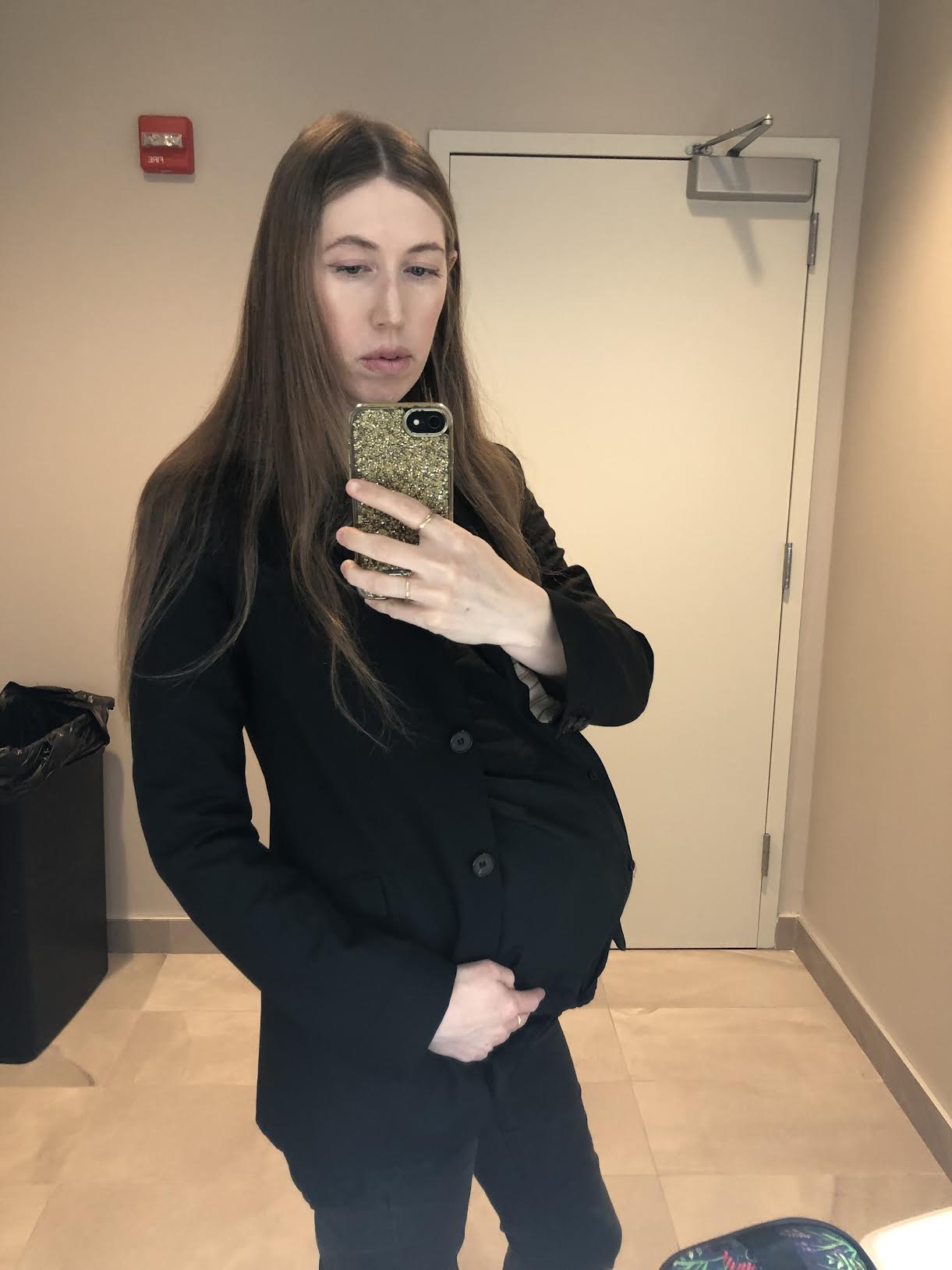 9:02AM. (Philadelphia, PA) – Also highly recommend blazers if you are pregnant and are not Rihanna.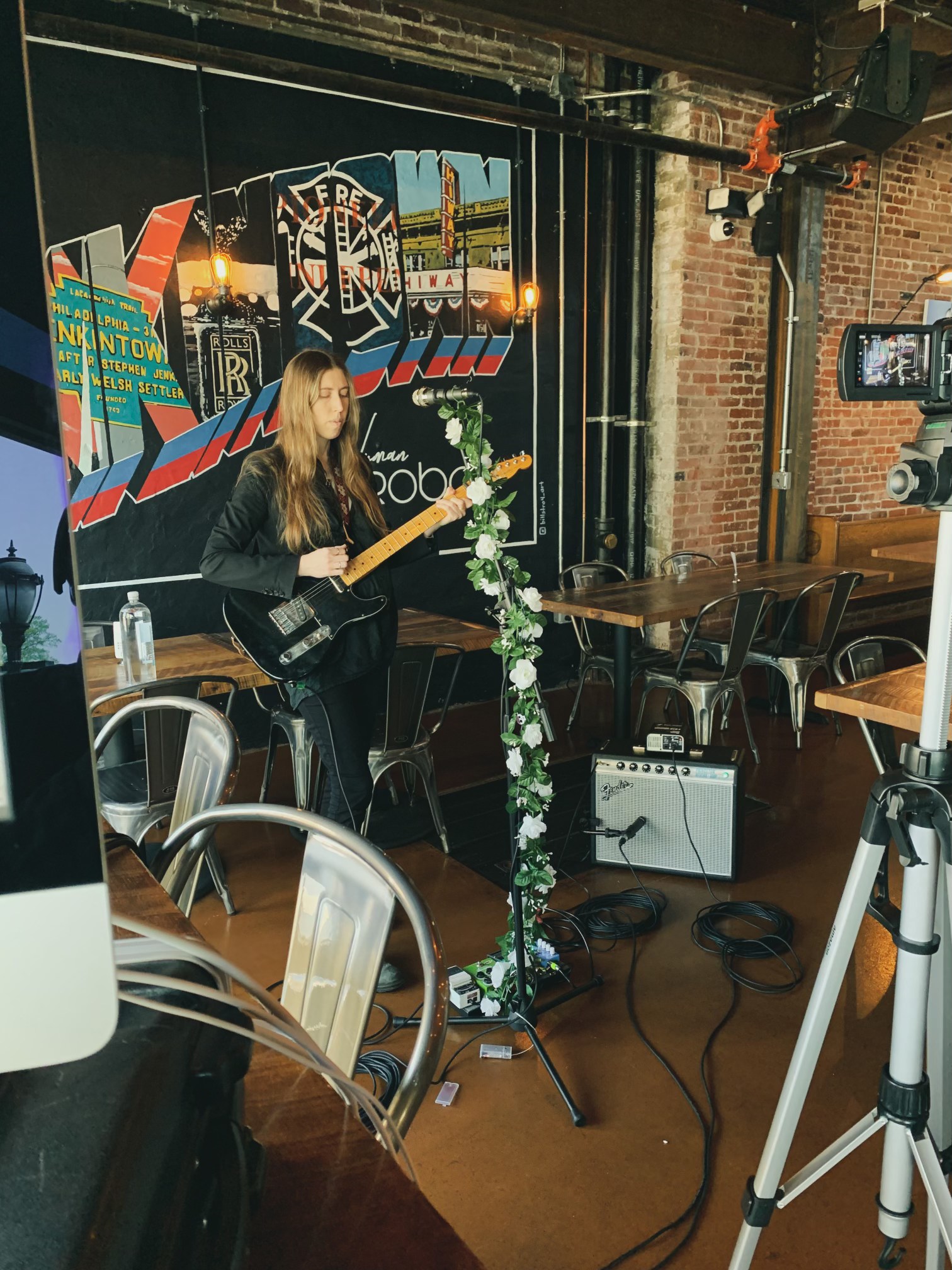 10AM.  (Jenkintown, PA) – This is a lie sorry, I was 20 minutes late.
10:20AM.*  Here I am either sound checking or performing for a 2 song session with State House Sessions. (Photo by Matt from State House Sessions.)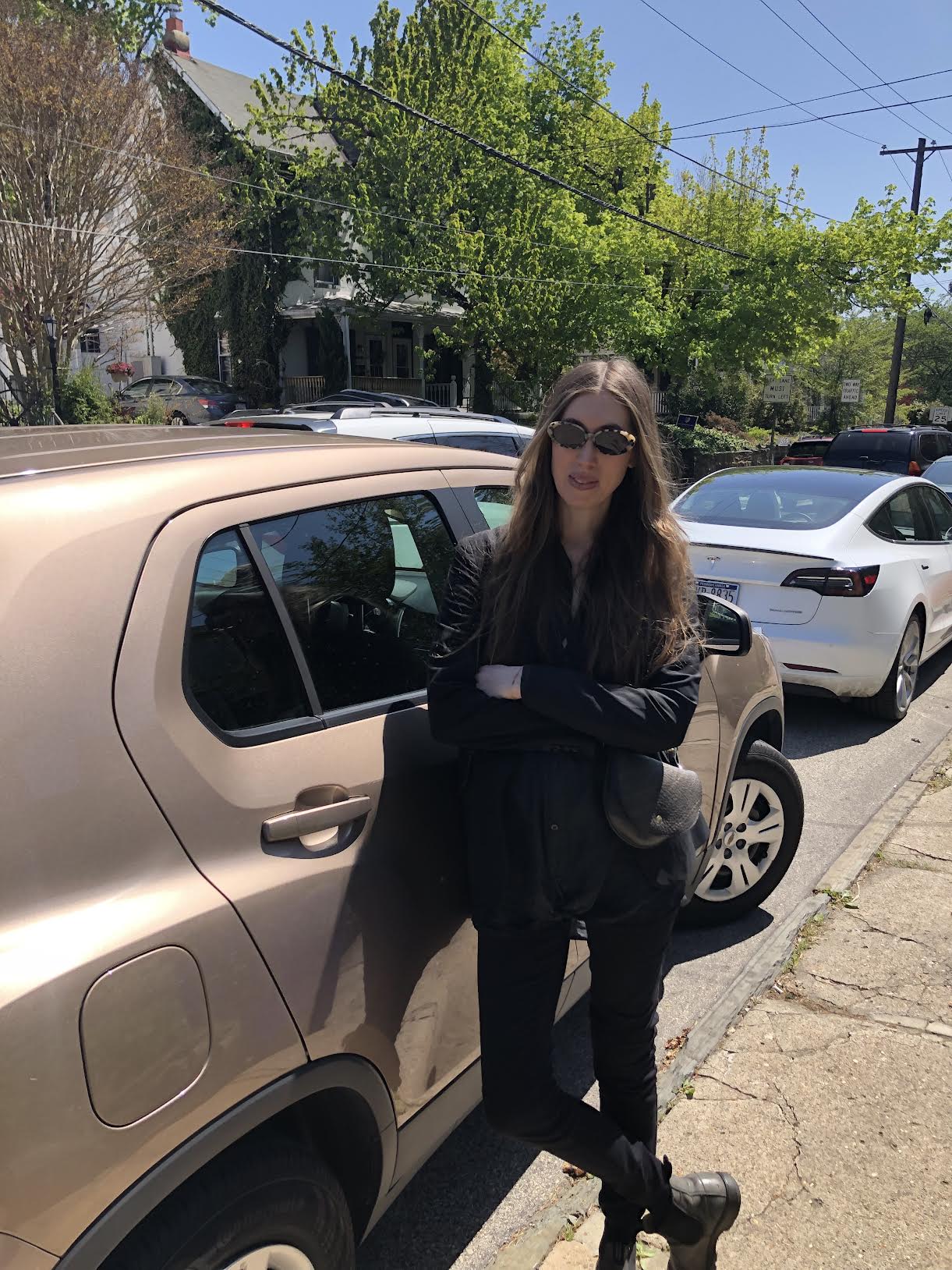 11:30AM. (Jenkintown, PA) – This is me, next to my rental car. is this car made of rose-gold?!! No, but you might think so thanks to the stellar photography again by Matt from State House Sessions. ride with me as we make our way to the show in NYC tonight.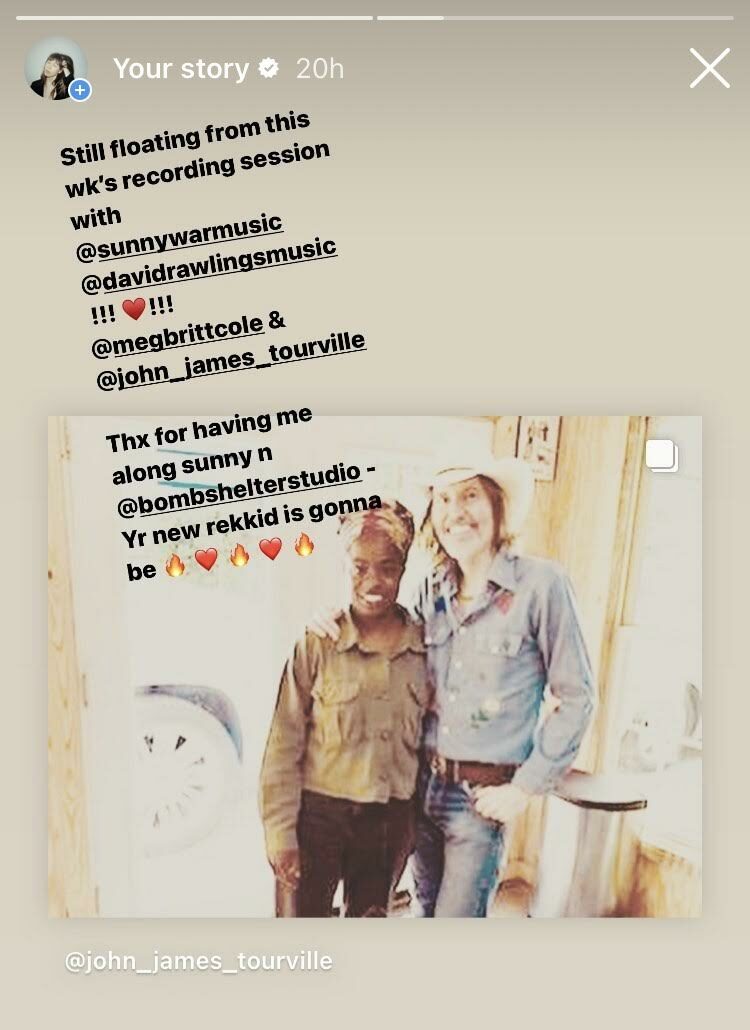 1PM. (Somewhere between Philly & NYC) – Lunchtime, but lunch now involves posting things on Instagram. I usually don't enjoy this part of things, but this one was a pleasure. I'm a pianist and did a session this past week in Nashville for Sunny War with Dave Rawlings guesting on a few songs. I took this photo and humble-brag-posted my ass off.
FYI – Sunny's new album is gonna be so good.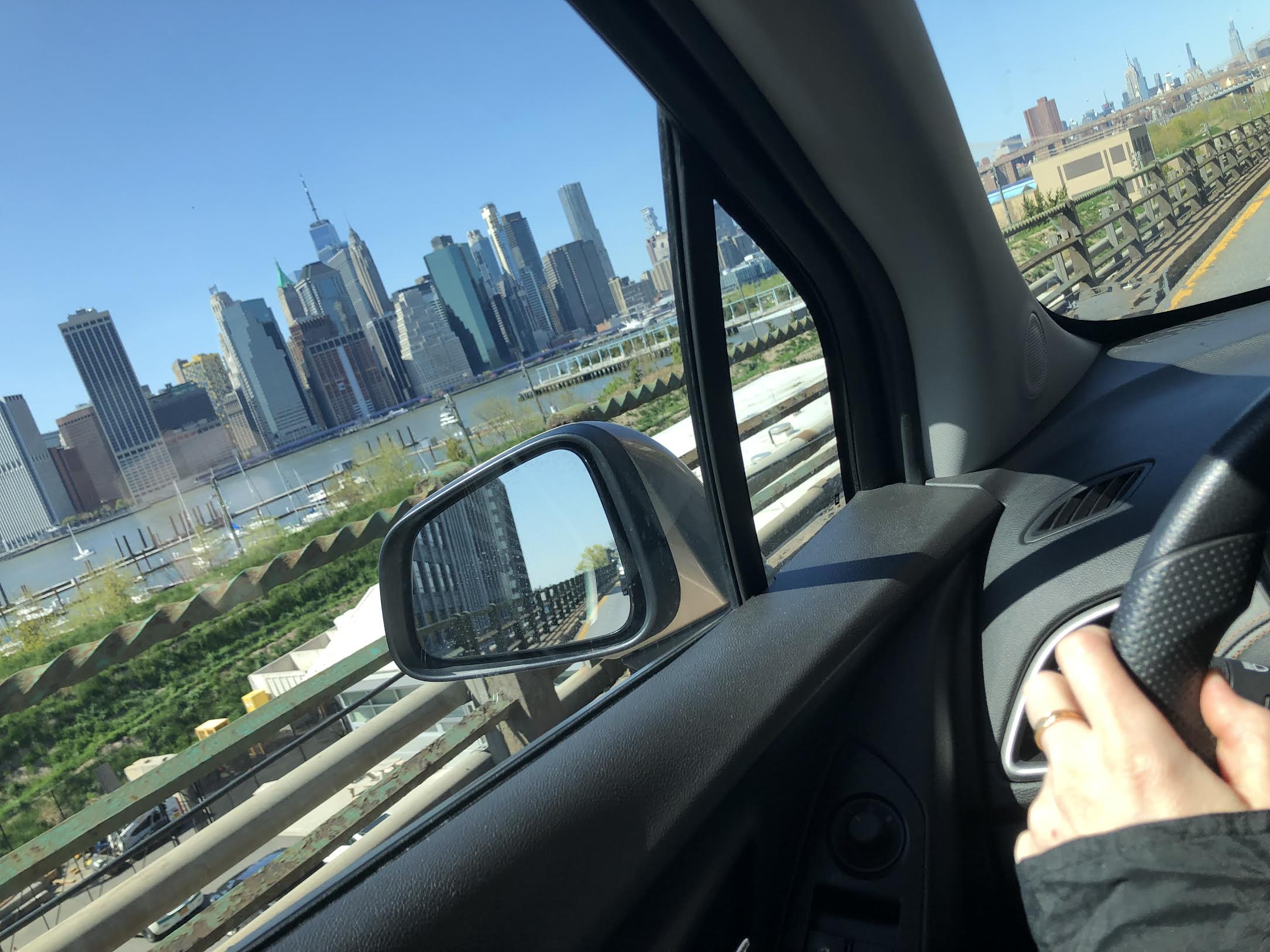 3:30PM. (entering NYC) – Ah! There she is. I lived in NYC for ~10 years and always get this wonderful feeling when I'm back here. should not have taken a photo while driving, but rest assured (mum) that it was during a standstill NYC traffic jam. I don't miss those.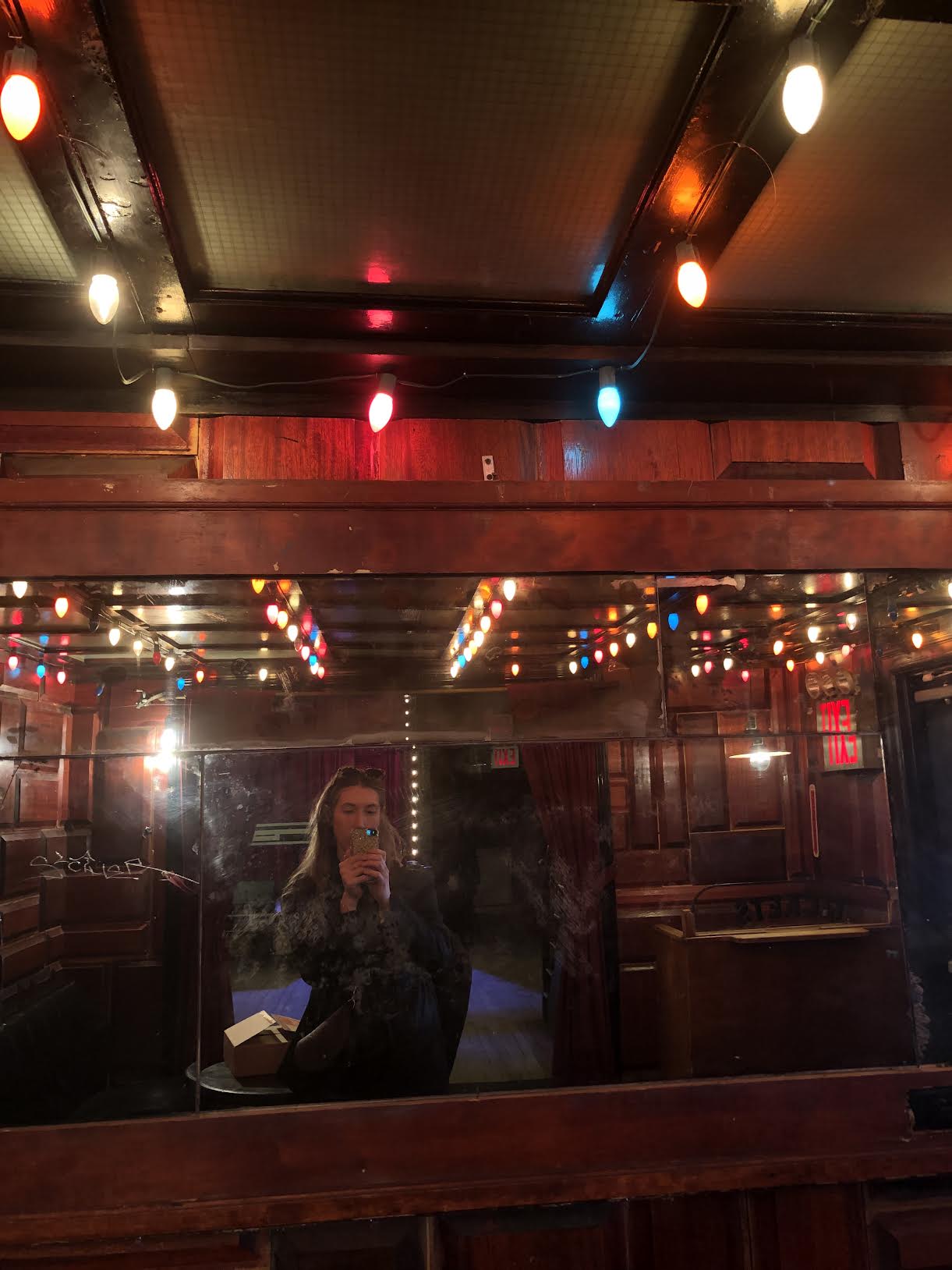 4:30PM. (Union Pool, NYC) – The show tonight is at Union Pool. here I am during load-in time. FYI – Union Pool is where my partner went from being a cute guy I was hanging out with to my official boyfriend many years ago. aww! also potentially the most wholesome thing that has ever happened here?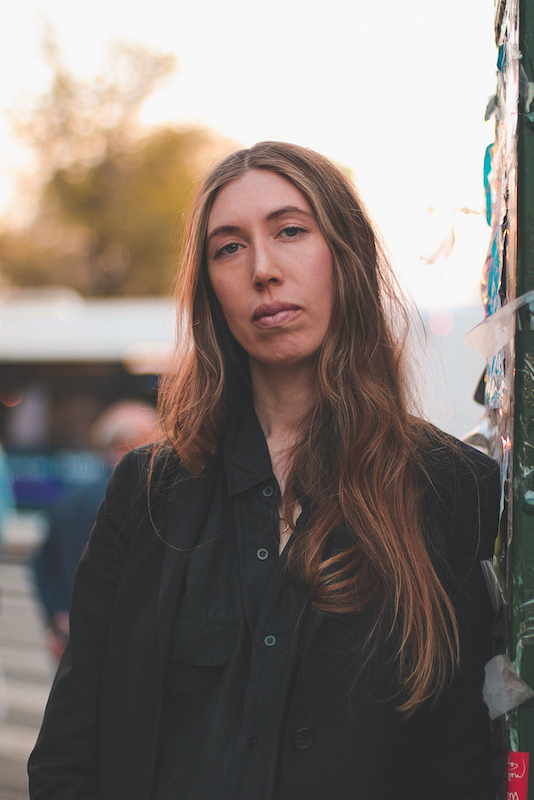 7PM. (Williamsburg, NYC) – Phew, a real photo! a photographer (Amghy I love u!!) came out to take some photos of me before & during the show. here I am in golden hour NYC light looking way better than I usually do.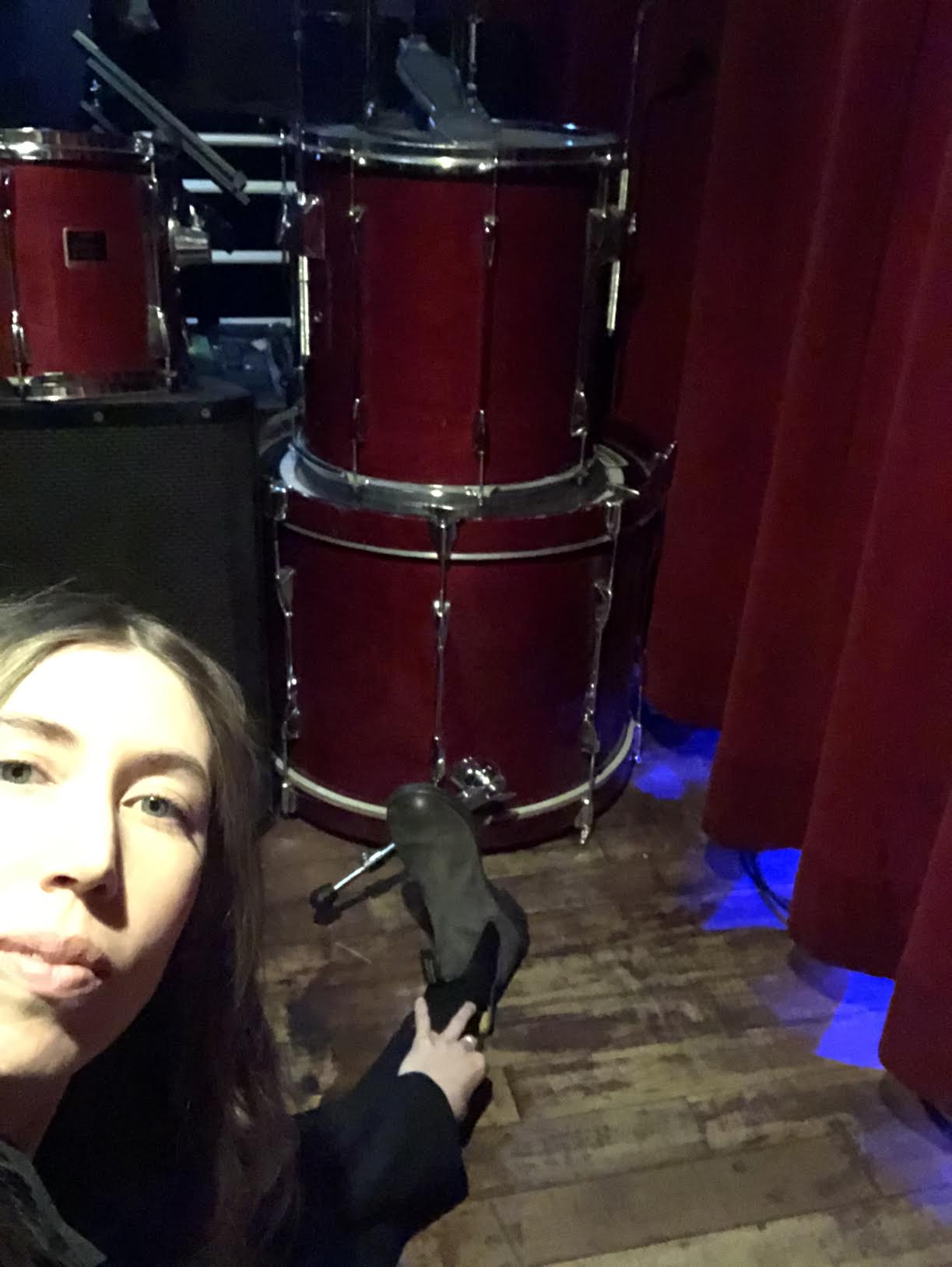 8PM. (Union Pool, NYC) – Pre-show stretches, backstage.  Just me, a small patch of old wood floor, and a storage area for a drum kit; exactly as my rider demands. perfect!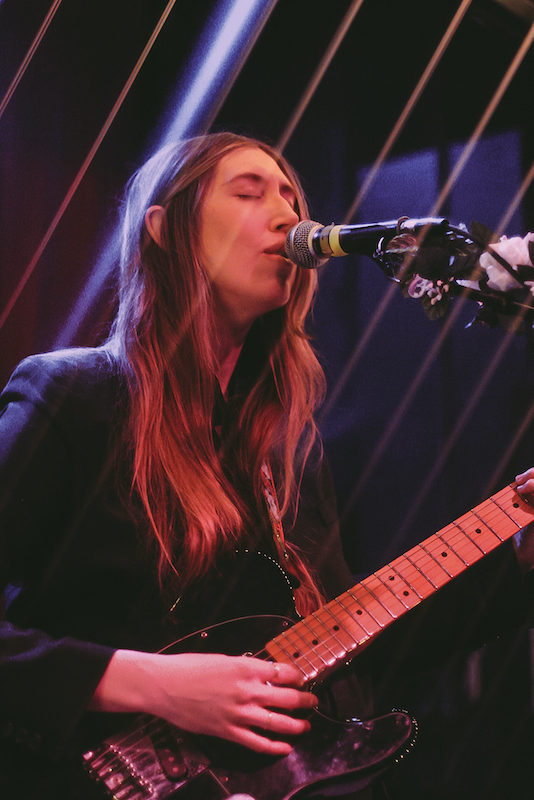 8PM. Showtime. a beautiful action shot by Amghy again, who somehow captured actual shooting stars inside of Union Pool?!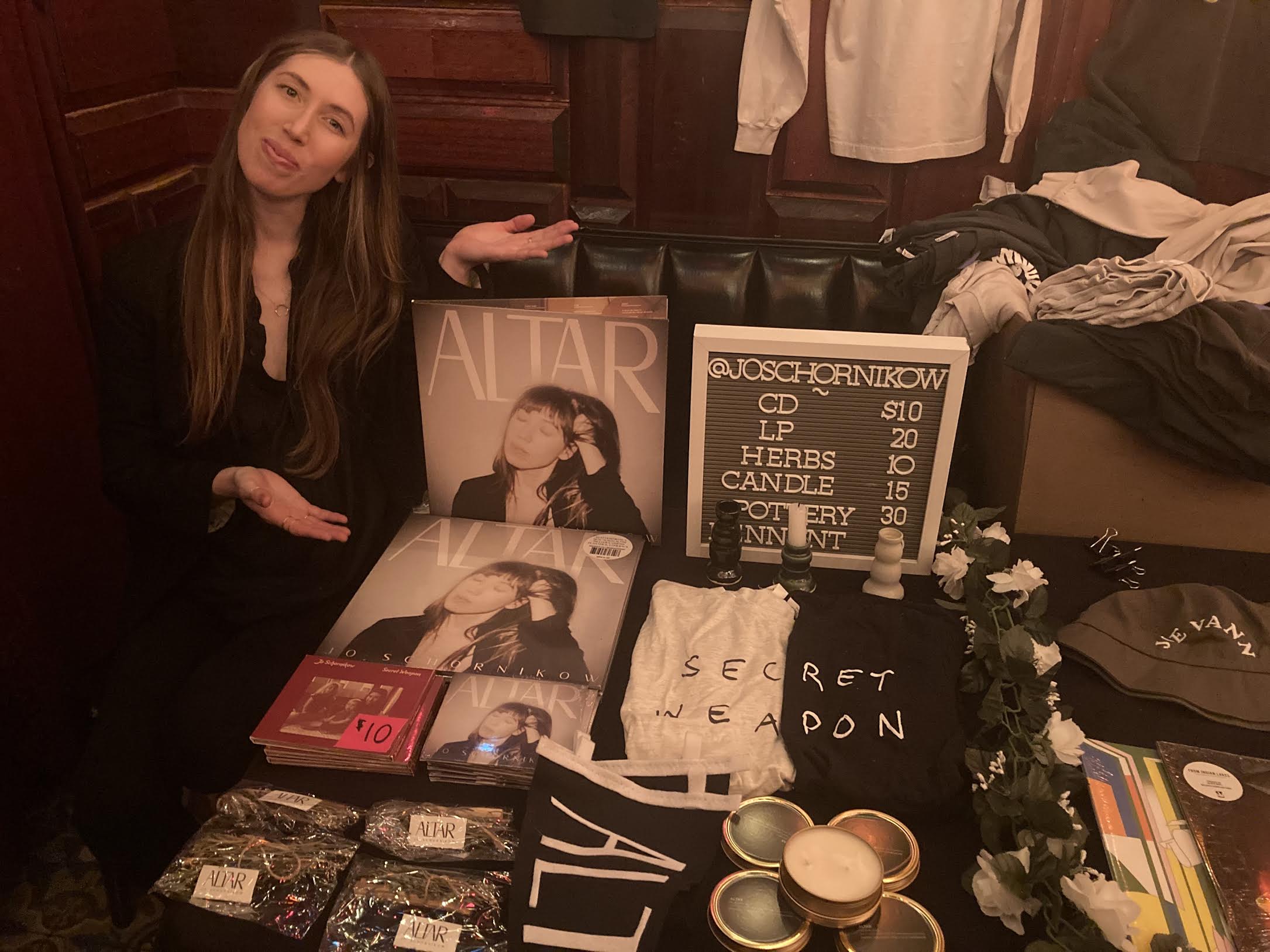 9PM. My show is over. Joe Vann is playing now and he's lovely. You will find me here at the merch table for the rest of the evening/until I am allowed to leave and go to bed. my best NYC buddy of forever, Benham, took this photo. goodnight.
Jo Schornikow's new album 'ALTAR' is out May 20 via Keeled Scales