Over the last few years, "a day in the life" has never looked so stagnant. What was once routine has become standstill; we've lost the little rituals we used to take for granted. To find them again, we have to look at life a little differently. We created our ongoing series 9am to 9pm to get a glimpse into where artists find creative inspiration in their daily lives.
In this edition, we dive into the daily life of Tess Roby in Montreal, where she created her new sophomore album Ideas of Space out now. Read Tess' thoughts below as she displays her love for coffee, a very sweet encounter at the local market, and shares how the night inspires her.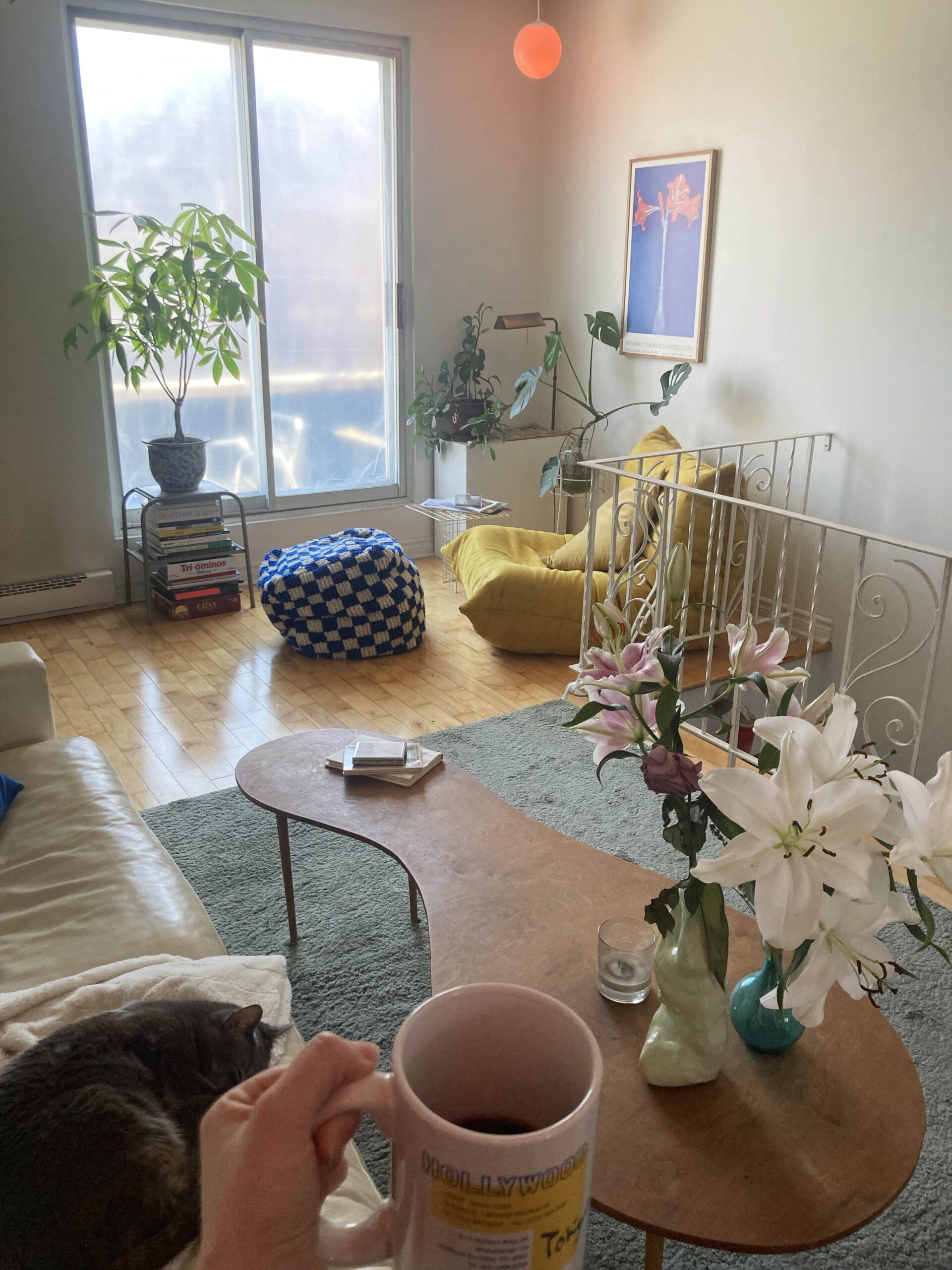 9AM. My day always starts with coffee. Lavazza Rossa. I will never tire of it. My fuel, my ritual :') Spending some time in my living room, stretching with the cat before heading into my studio to start the day.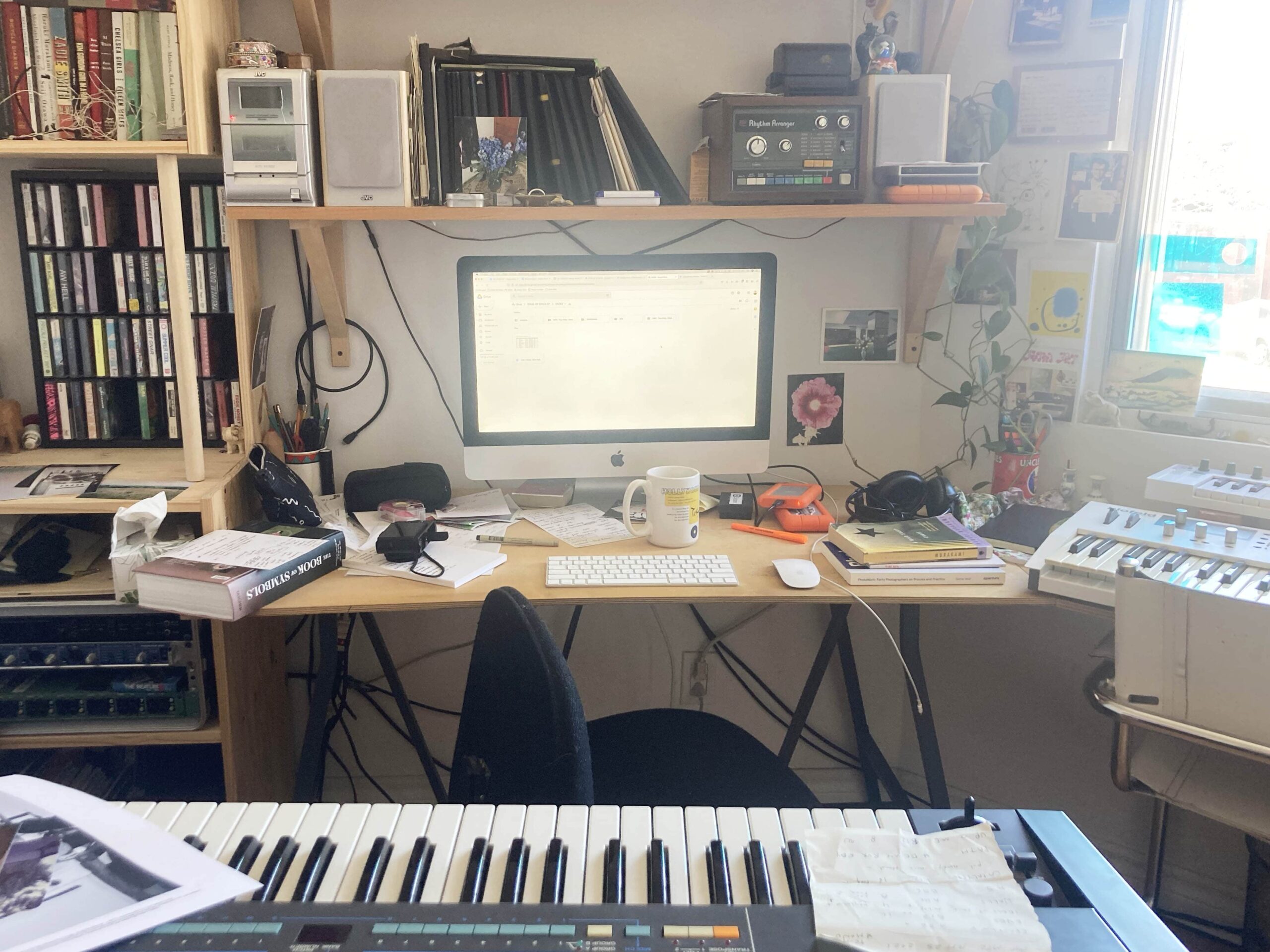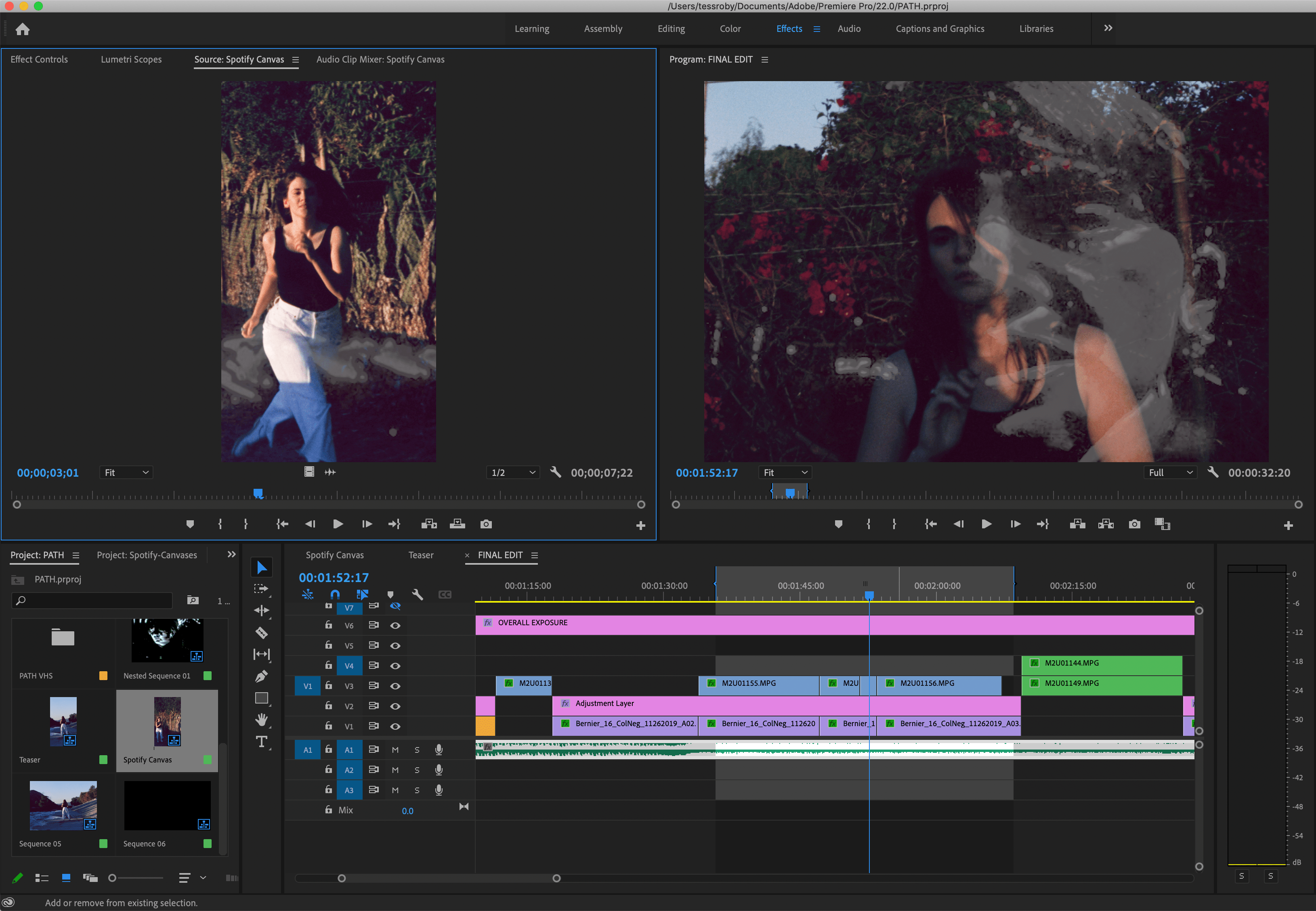 9:45AM. In my studio. I'm often just sitting here til 5pm working away so I'll try and make this interesting! I started a record label to release my new record so there's a lot on my plate right now. Never-ending emails and lots of tasks to complete to make sure this record gets its moment. Today on the to-do list: emailing Canadian radio stations, preparing posts for social media, making Spotify canvases, a meeting for an upcoming photoshoot, finalizing the poster for my record release show, and making some video ads!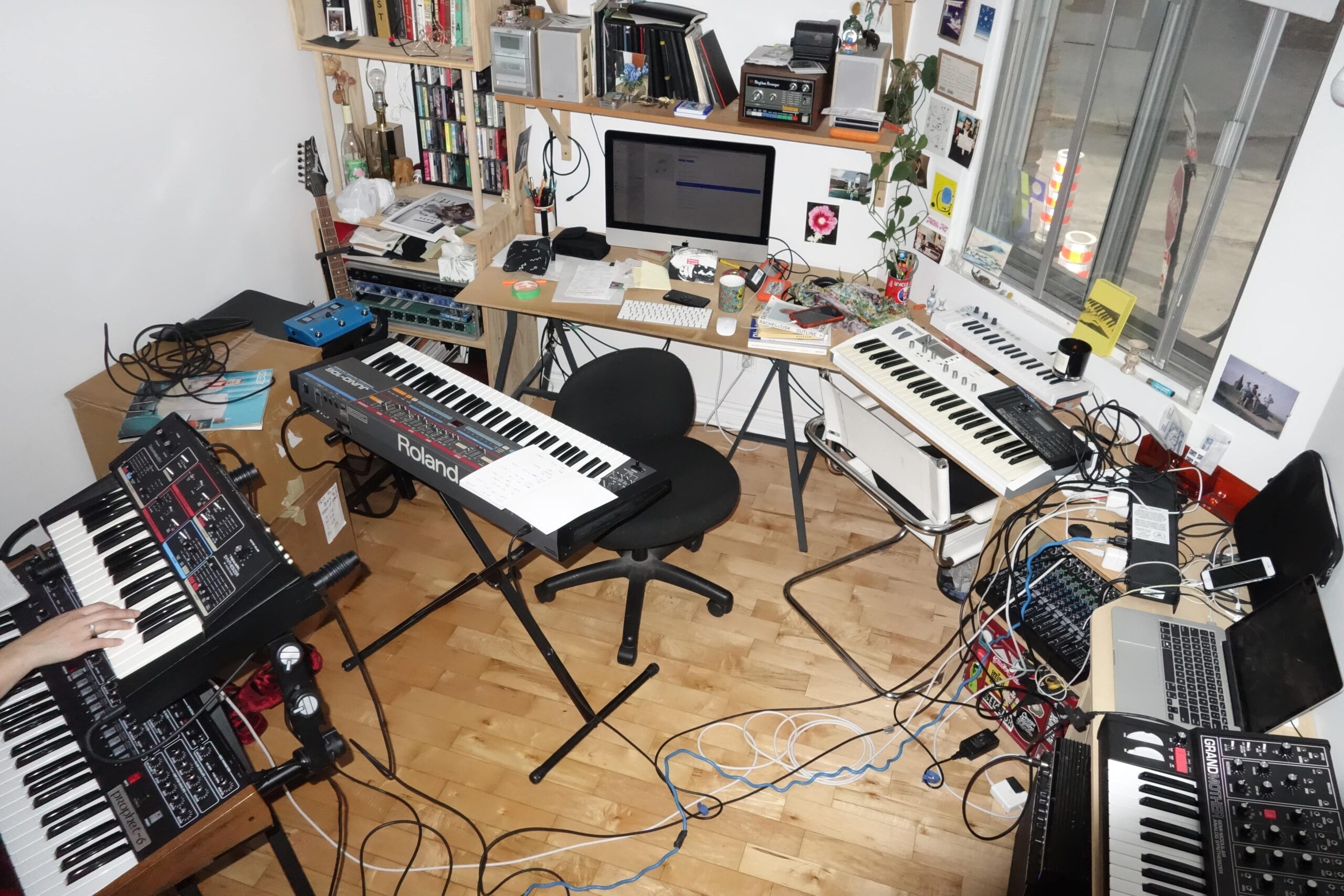 12PM. Quick lunch (often it's a chore but I try to have something healthy!) and then my band is here to practice for some upcoming shows. Studio is in full chaos mode and I love it.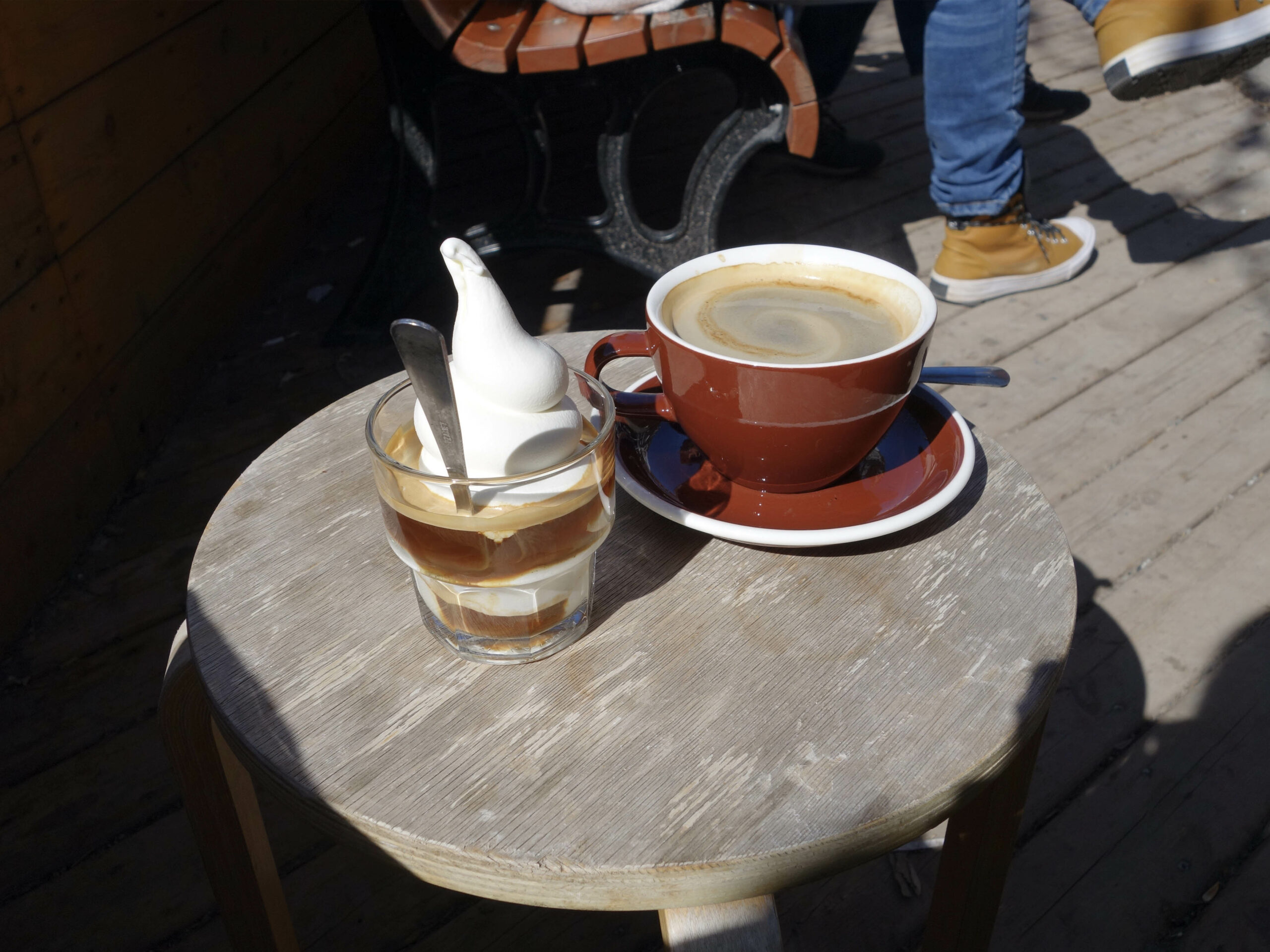 3PM. The 3pm coffee is extremely important to me (back to the ritual!) – My partner & I work from home so we'll often go out and get a coffee to break up the day. Today we're headed to Ferlucci. It's *finally* Spring so I'm celebrating with an affogato. Bellissima~.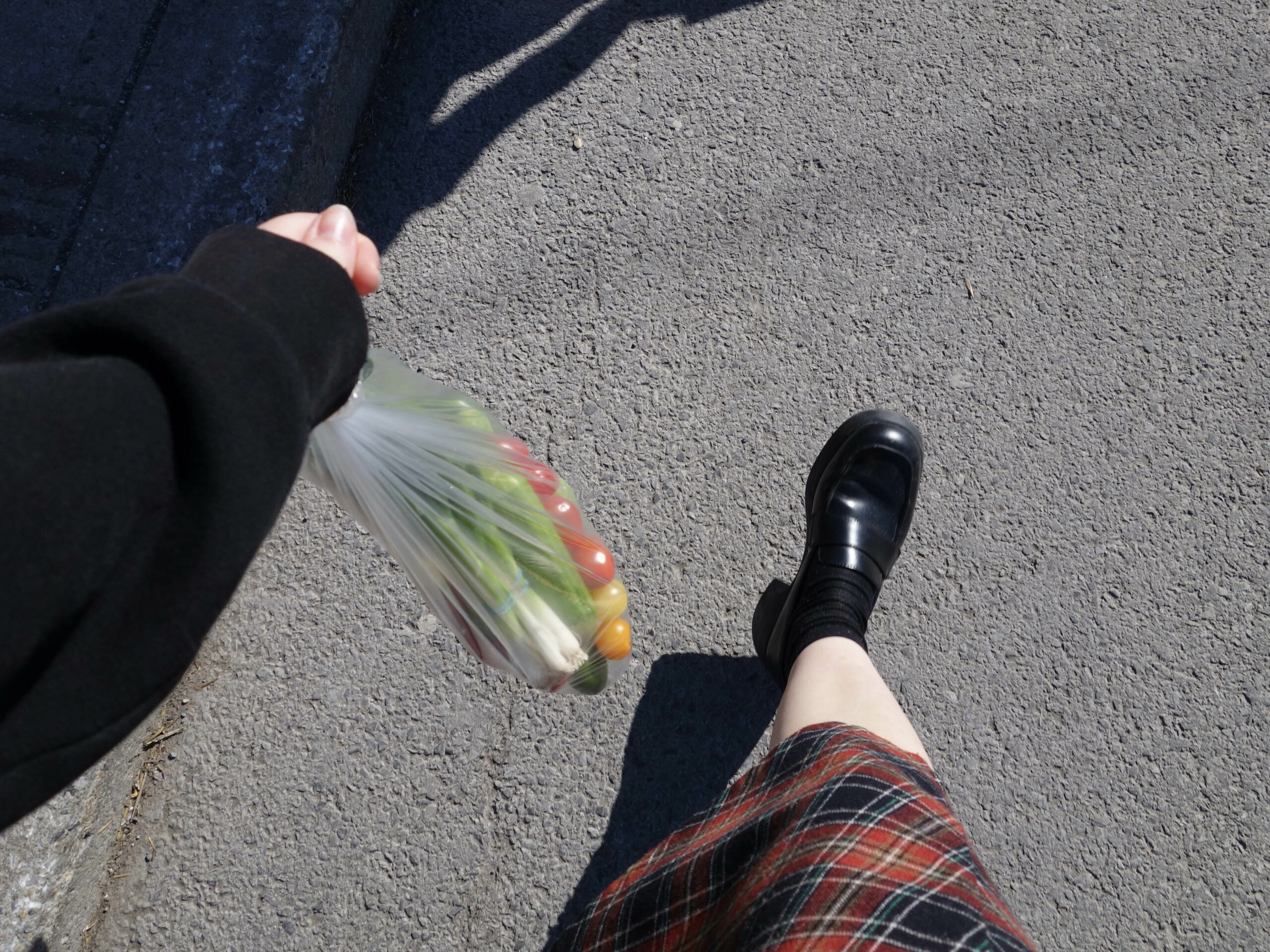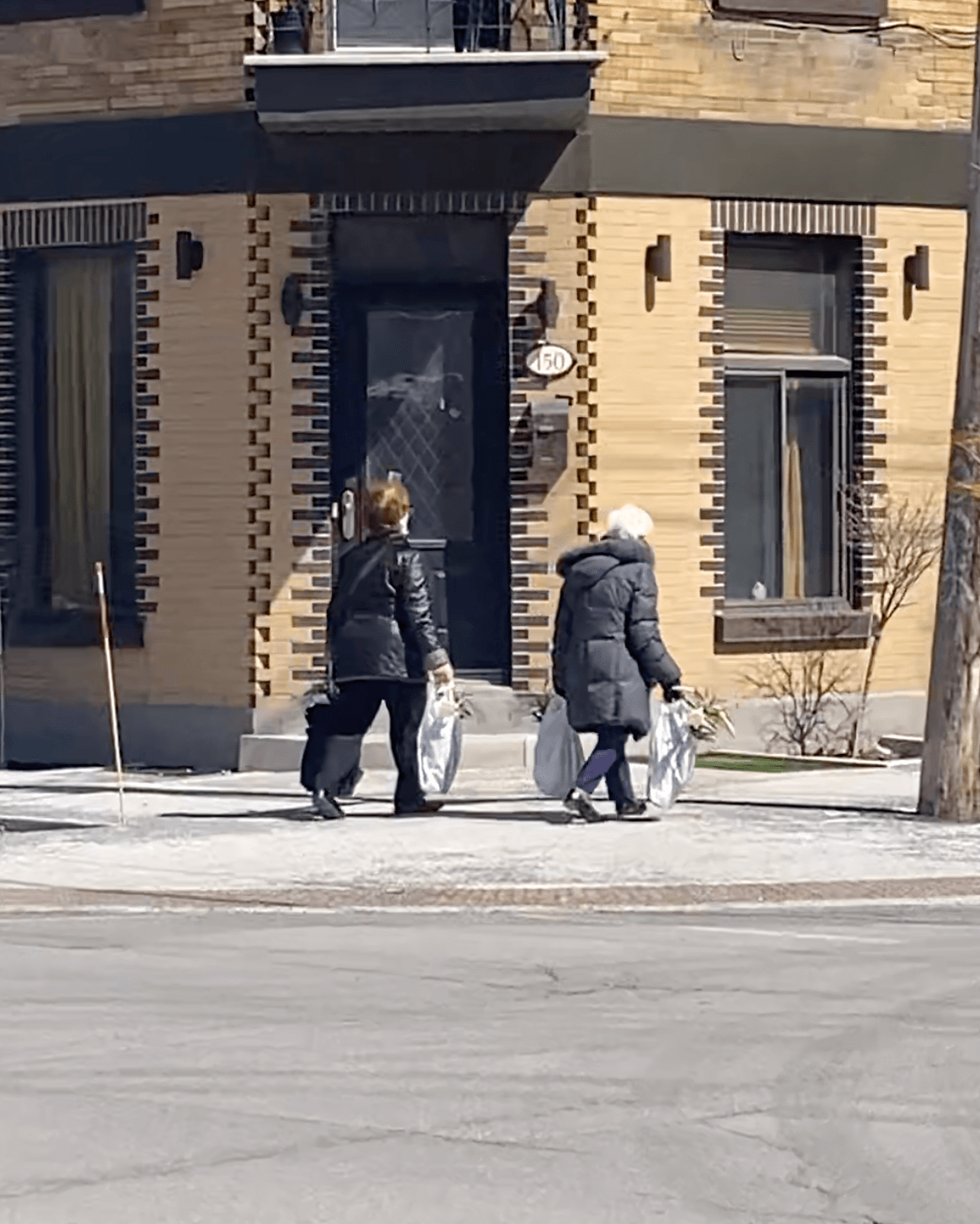 3:30PM. I am truly grateful to live right by a beautiful market. I take full advantage of this and get fresh produce on the daily, and sometimes flowers. On my walk home from the market I saw some older Italian ladies carrying home white lilies in their bags for easter– this makes me very happy.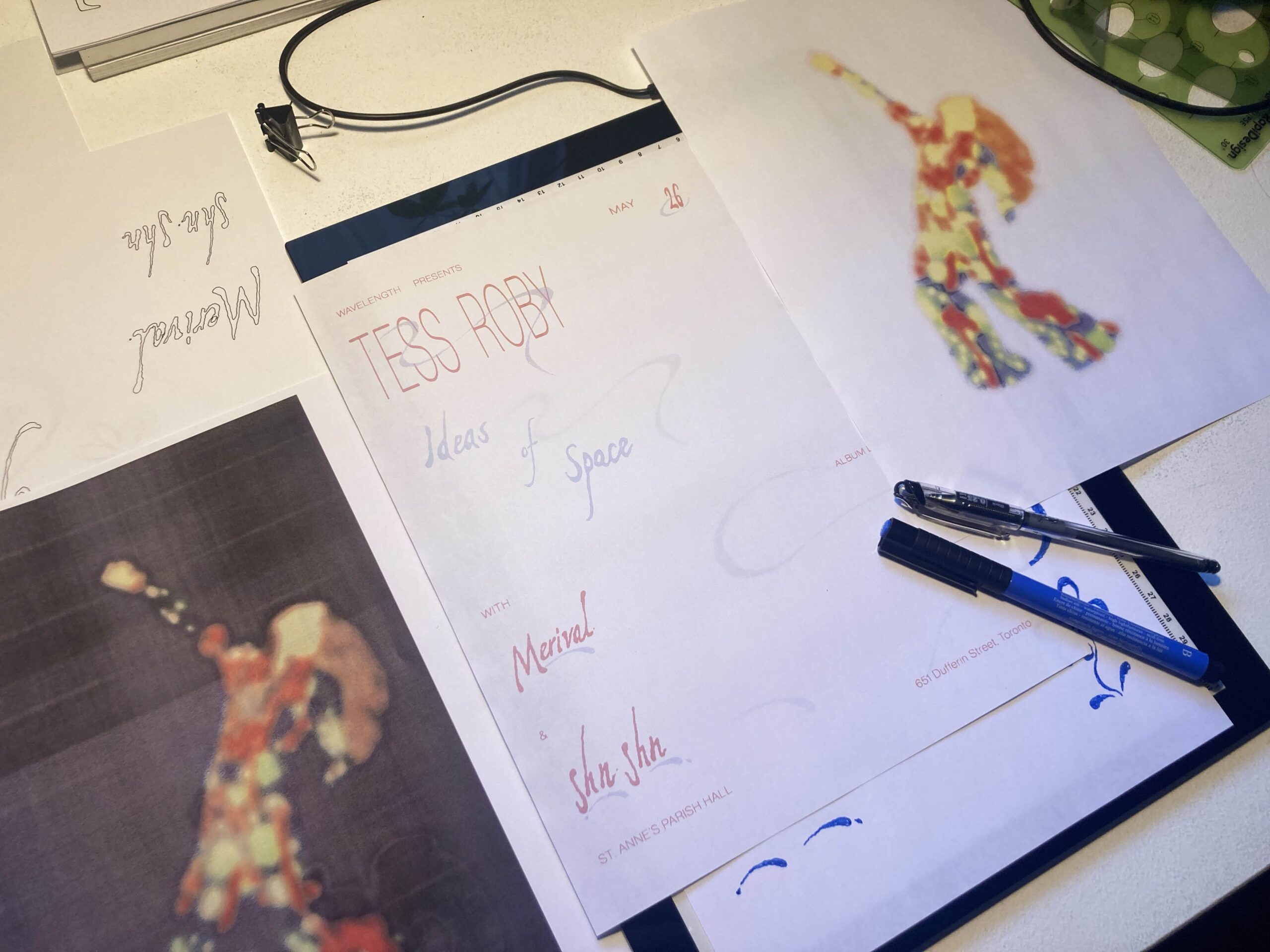 4PM. Back to the emails! And checking up on the design for my record release show in Toronto.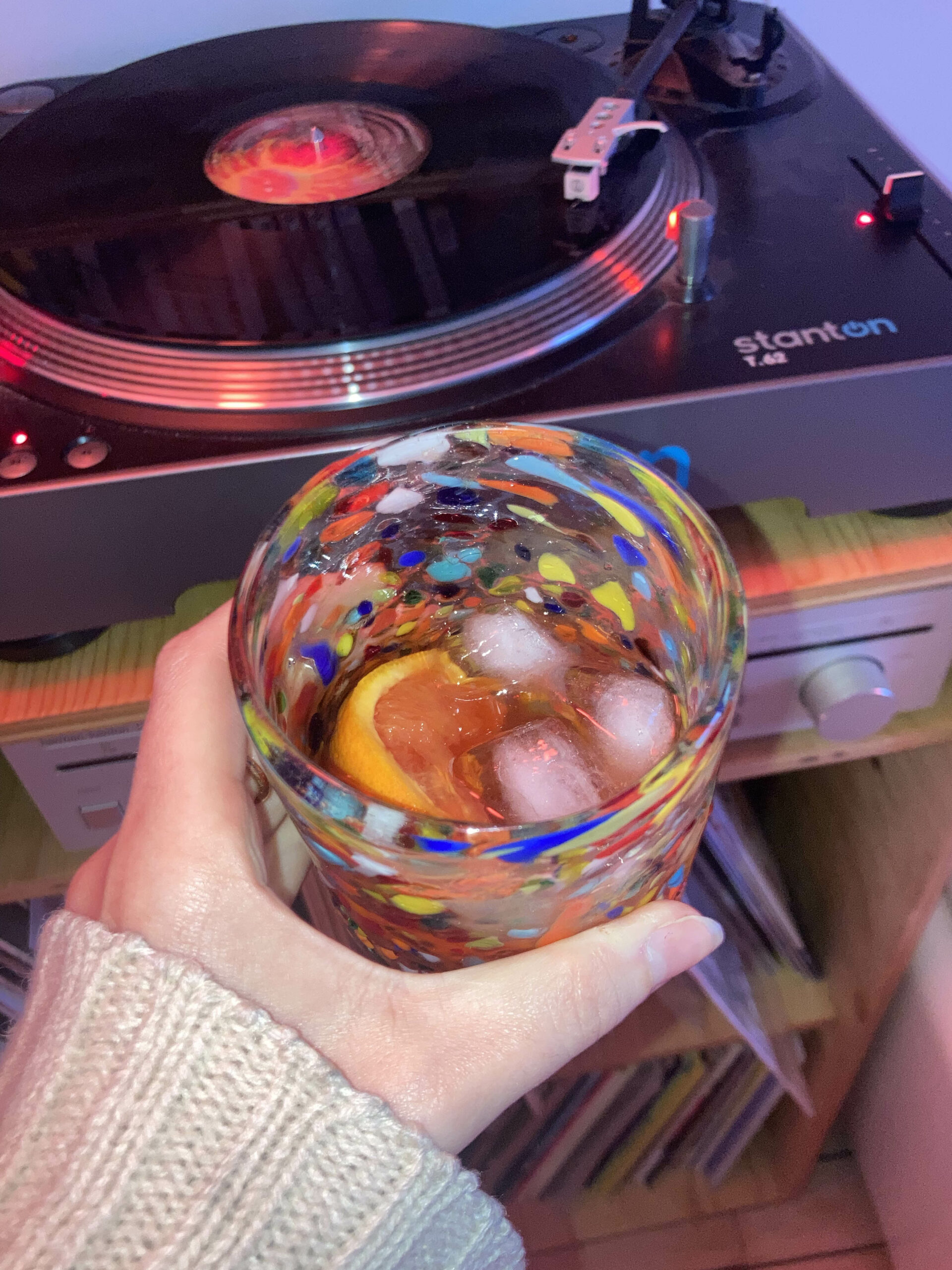 5:30PM. Gonna do some exercise in the living room and then have a drink. I'm deep in a Negroni phase and like to enjoy one in my favourite Mexican confetti glasses. My best friend who lives in LA gave them to me for my birthday, so I always think of her when I drink out of them (cheers alex ♡)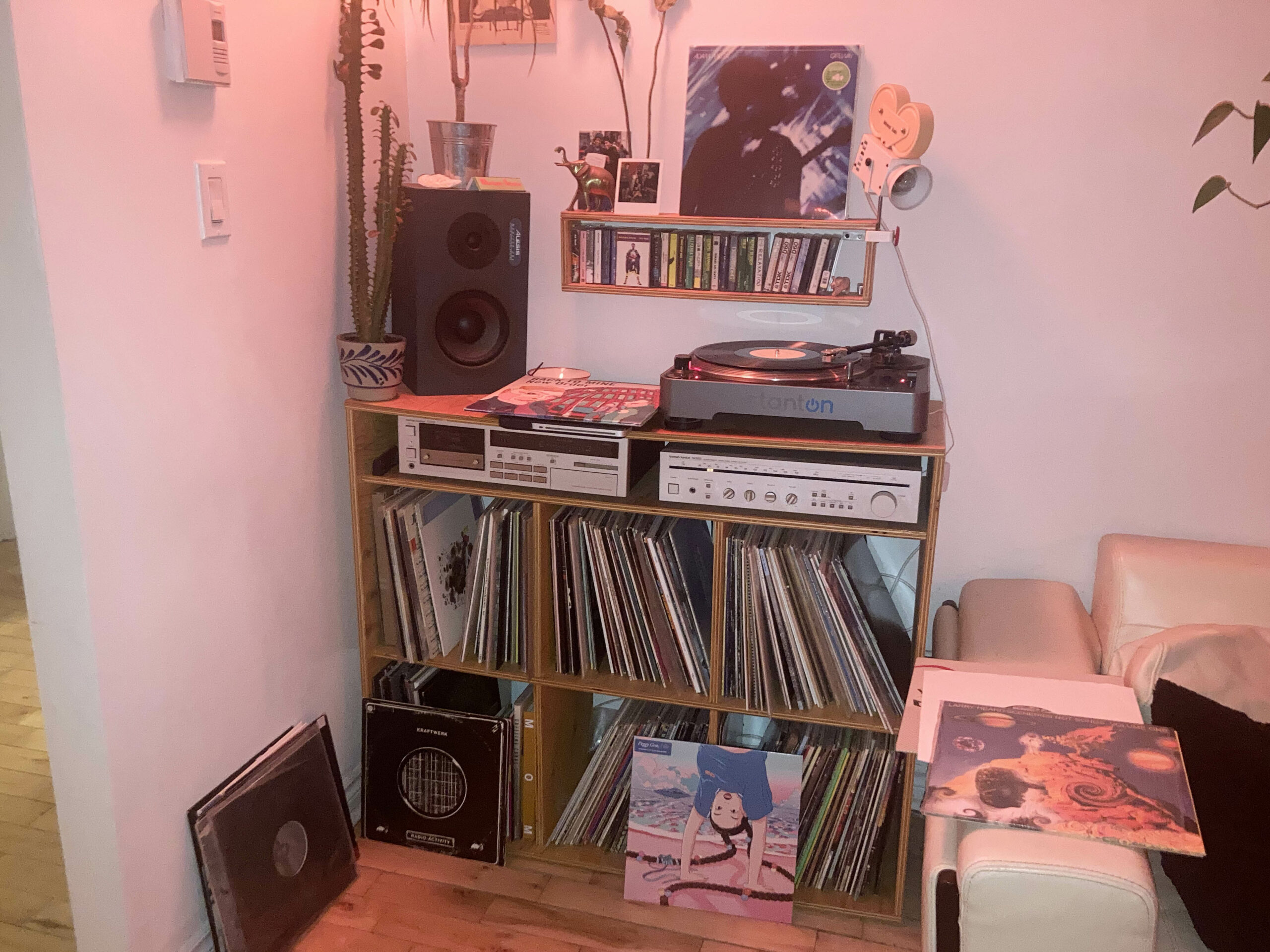 8PM. Spending some time going through some records in anticipation of a vinyl DJ set this week. I'm pretty excited about this as I've never DJ'd a vinyl-only set before and have lots of sweet stuff to share.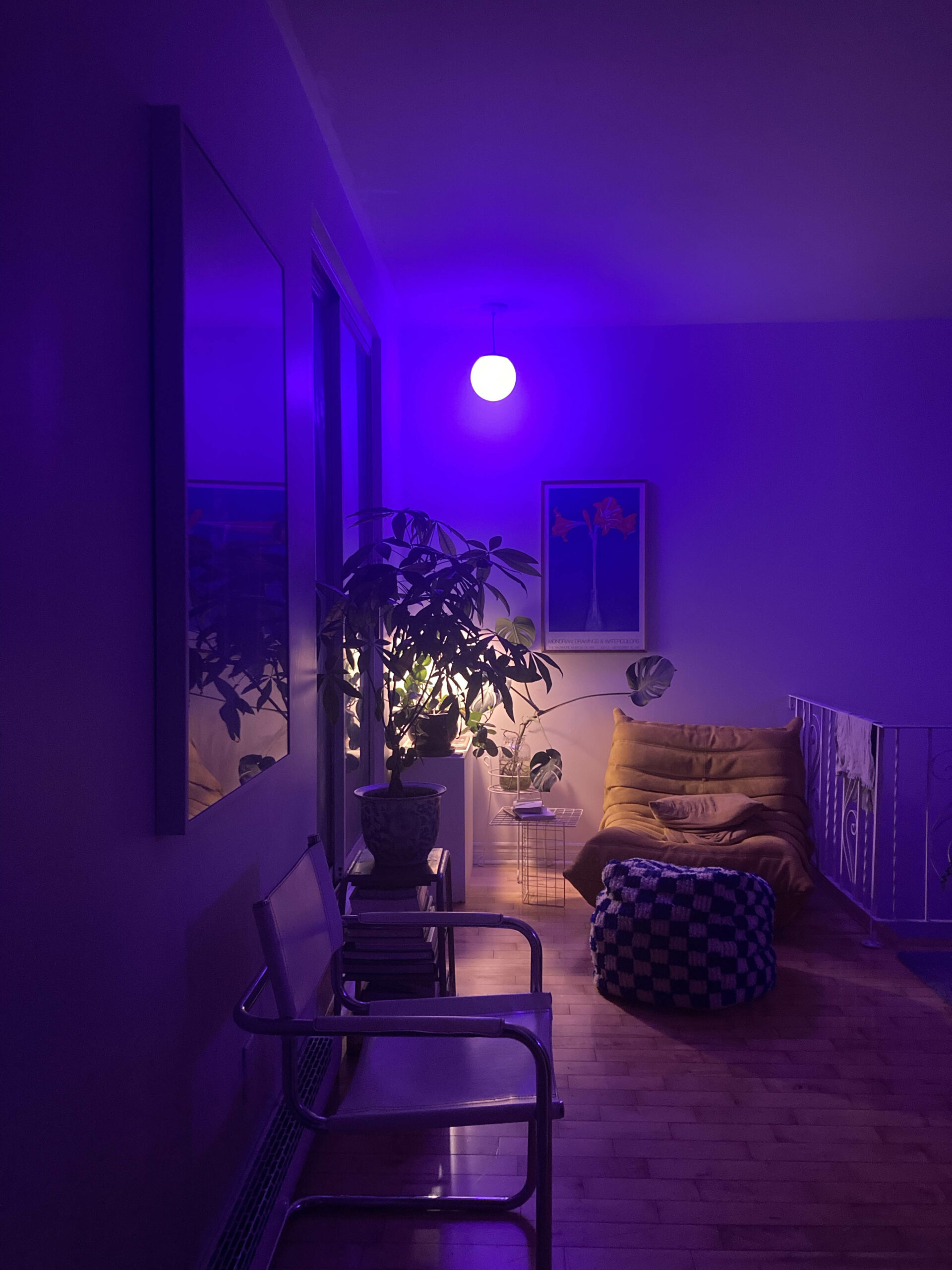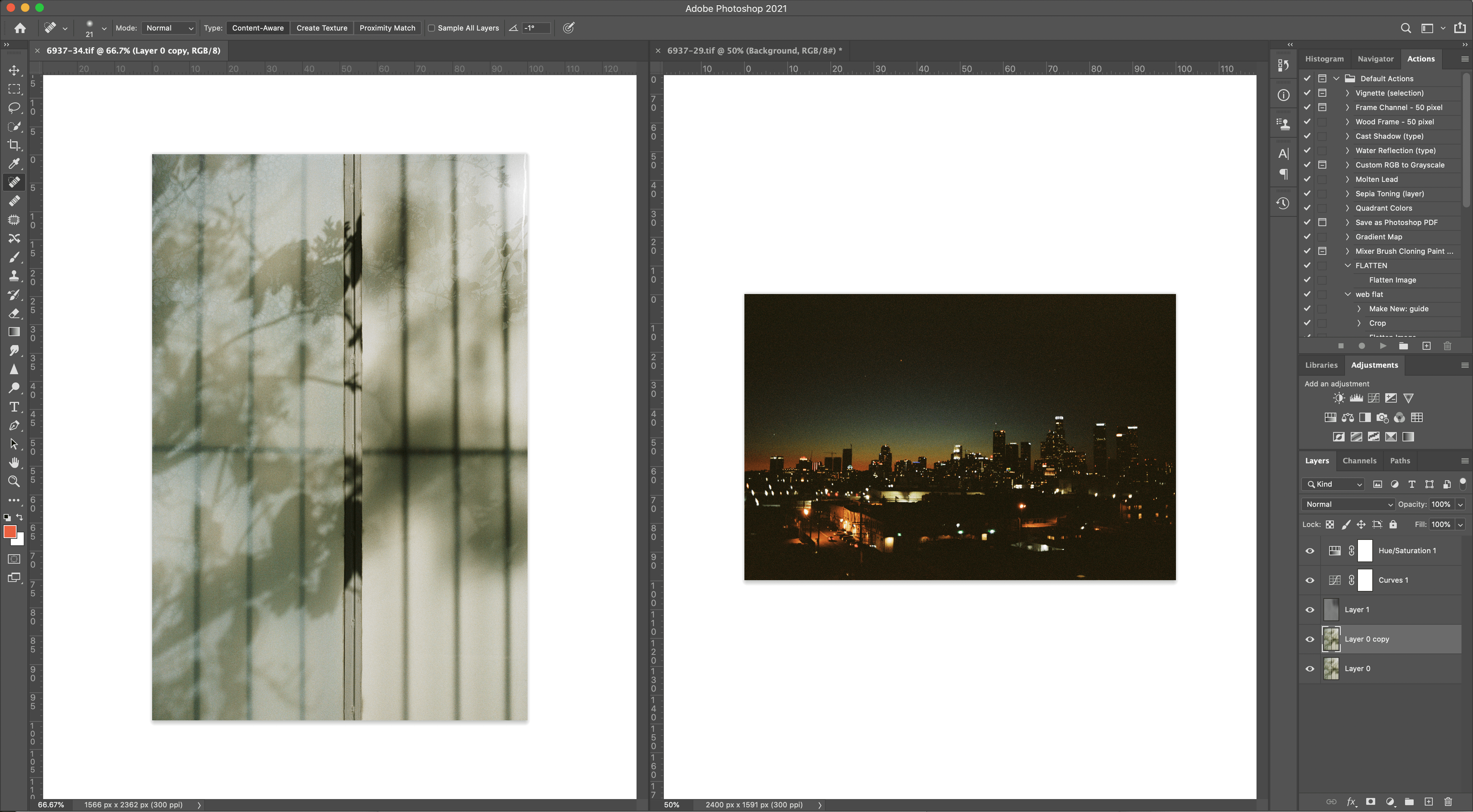 9PM. 9pm can often go either way; tv + chill time or creative zoning out. Tonight I'm retouching some photos from a recent trip. I love listening to music and working on photos. Nighttime is definitely my creative time and I remind myself to lean into it more often.
Tess Roby's new album 'Ideas of Space' is out now via SSUROUNDSS :