2022 was a year full of ups and downs. Despite our hopes for a return to normalcy, the pandemic, politics, and other events continued to impact and shape our lives.
So let's wrap up this year just like last year – honestly, with a time capsule that doesn't shy away from the year's more challenging parts. We asked some of our favorite artists to summarize their year in three acts, with a song to accompany each memory.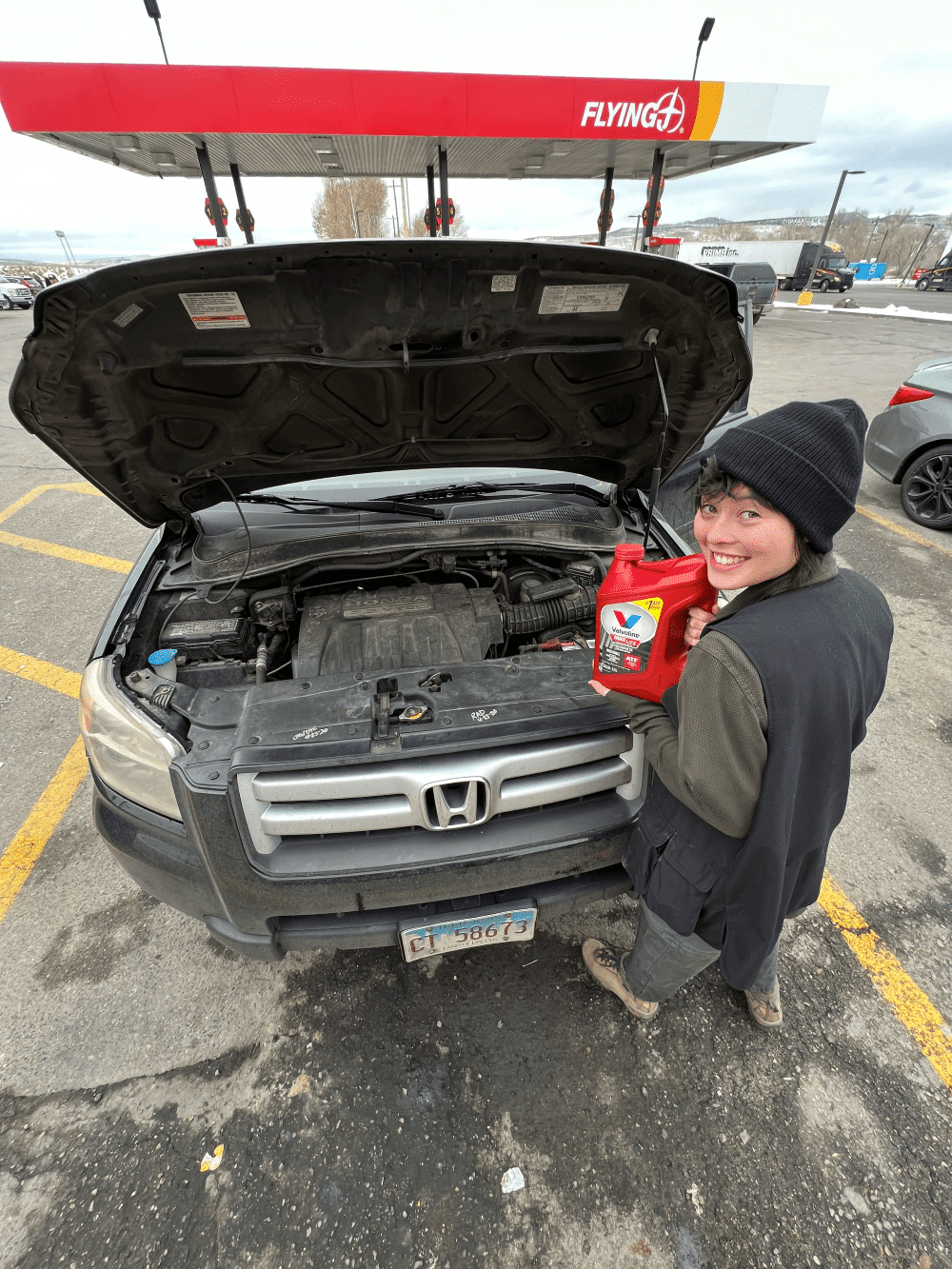 Act One:
American Girl by Tom Petty and the Heartbreakers
Before this year I had never left the United States. At the beginning of the month, I traveled to Canada for the first time and at the end of the month, I flew over the ocean to Europe. I made a playlist before I left, titled "call me mr. worldwide", which begins with this classic. I played it at the beginning of every flight we took throughout the tour, turning it on as we ascended into the sky over a continent I had never laid my eyes on. I don't know who Tom Petty's singing about but it doesn't really matter because for an entire month that song was about me.
Act Two:
Not A Love Song by SASAMI
Nate (my Water From Your Eyes bandmate) put "Squeeze" on during the drive from Austin to New Mexico after our stint at SXSW. We actually played the same showcase at the same time as SASAMI which was a crying shame because I had been a fan of her first album and really wanted to see her performance.
I hadn't listened to her new record yet, but I had heard glowing reviews from everyone I talked to. It's an amazing album, she's so talented. This song in particular almost killed me. I was on the verge of crying. Granted I was going through an emotionally turbulent time. But I played it again immediately after it ended. And then again. I listened to it over and over for the next few weeks. It was one of the only reminders of how beautiful the world is while I was spiraling.
Act Three:
Range Life by Pavement
I saw Pavement 4 times this year. They're my favorite band in the whole world. Nate introduced me to their music years ago when he played me "Gold Soundz". We got to open their first show of four at Kings Theatre in Brooklyn which was probably the highlight of this year for me.
I don't actually remember performing but we got to watch their set from the side of the stage which I remember vividly. At one point Stephen Malkmus said something to the effect of "Water From Your Eyes, pretty cool" before launching into "Range Life" and I don't think I'm ever going to hear that song the same way again.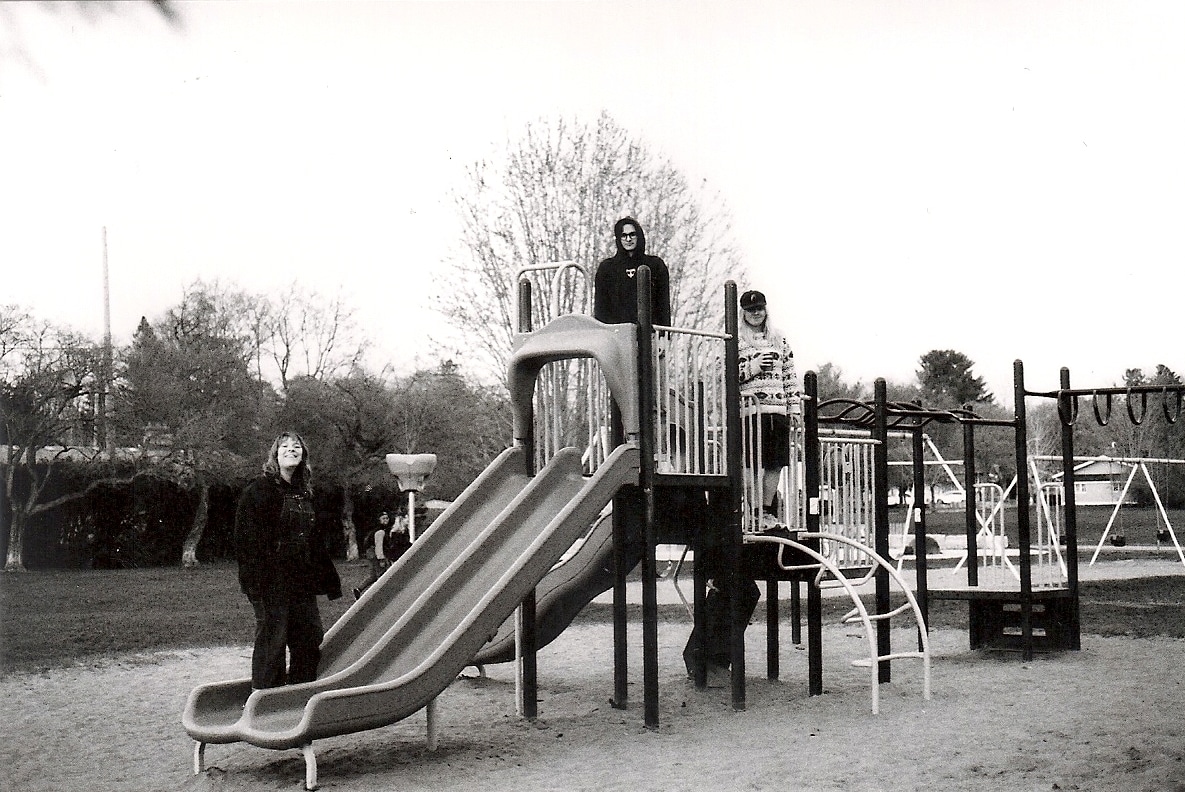 Act One:
That's Money by This Is Lorelei 
A lot of this year is tour stories, but one I really liked was when we visited this town known for having a ton of the "world's largest" things. I saw the sign for it and convinced the rest of the band we HAD to visit it. An old lady at a diner gave us directions and showed me pictures of how great it was on her phone. I got to stand inside the world's largest mailbox!! How cool is that!!
Act Two:
Love Rollercoaster by The Red Hot Chili Peppers
At the beginning of our longest tour of the year, our bassist Nathan had finally found their book full of CDS. Despite there being a lot of great albums in there we somehow got obsessed with Beavis and butthead do America soundtrack. The best song on it isn't available on streaming services, so I still pop in the CD just to listen to it.
Act Three:
Again After by toothbrusher200
For pretty much a year, I'd been working remotely with my best friend Etta on her first EP, and the first ever EP I produced myself. The project is called toothbrusher200 which I guess is the year she was born, and something she does a lot? I don't think I've ever asked.
In August, the EP finally came out and we got to perform the whole thing in our friend's living room. At the end of the show, people gave her toothbrushes. It was awesome!!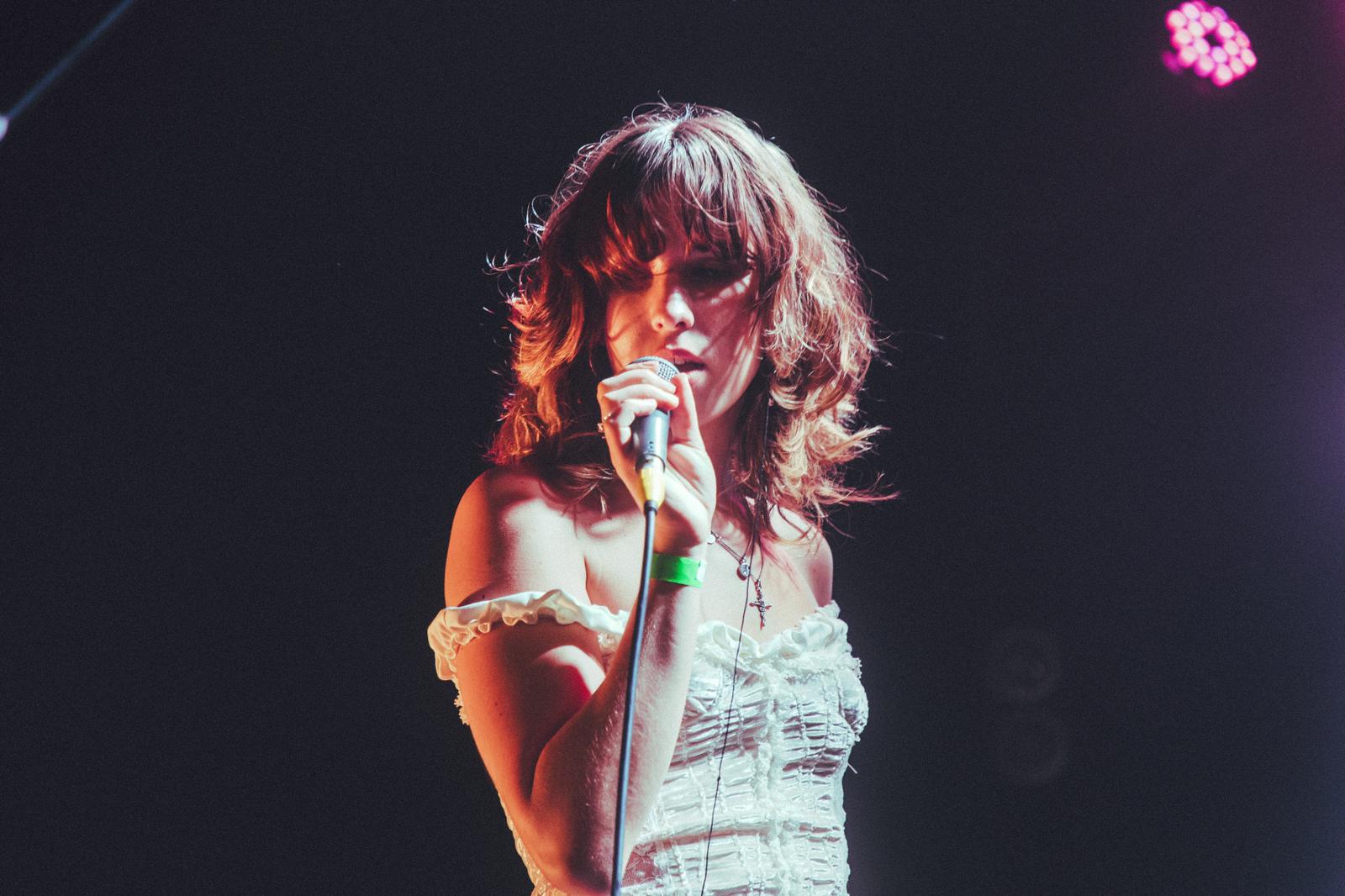 Act One:
Fruits of My Labour by Lucina Williams
So [the] first memory I'd like to pick would be when my boyfriend and I moved into our apartment at the beginning of this year. We'd spent the 8 months before that touring and couch hopping around London with huge suitcases and music gear because we couldn't find a place or really afford to settle anywhere.
He was at work on moving day so I unpacked everything and put all our furniture together which would usually be a shitty task, but after being so unsettled for so long it was a really happy day for me. When I was done I sat down in there with a beer and listened to Lucinda Williams's 'Fruits of My Labour'. It's definitely a moment-making song.
Act Two:
Tezeta (nostalgia) by Mulatiu Astatke
The second was mid-July, on my 21st birthday. We were in Venice and I'd heard a lot of bad reviews of the place from English friends because of the tourists and prices etc, but when we were there it was around 40°c and so beautiful. We took the water bus to the beach that day and bought some of those umbrella loungers as a treat and just hung out there for hours. I listened to 'Tezeta (nostalgia)' by Mulatu Astatke about 4 times because it just makes everything feel so peaceful and happy.
Act Three:
Heaven Up There by Palace
The third memory I'd pick is from last week when I was on tour in Australia supporting Palace. On the morning of the last show, the band and I walked from Coogee around the coast to Bondi. Having time to do things like that and explore when you're touring is so important, otherwise, you don't really feel like you've seen a place, and all the gigs kind of bleed into one big thing in your head.
Having that free time combined with the fact that Palace are literally the nicest guys in the world made the tour my favourite I've ever done. We watched their set every night and the emotions in the room each time were huge. So the song I'd pick is 'Heaven Up There' by Palace, I've never seen a room so silent and then singing along so loudly in such a short amount of time.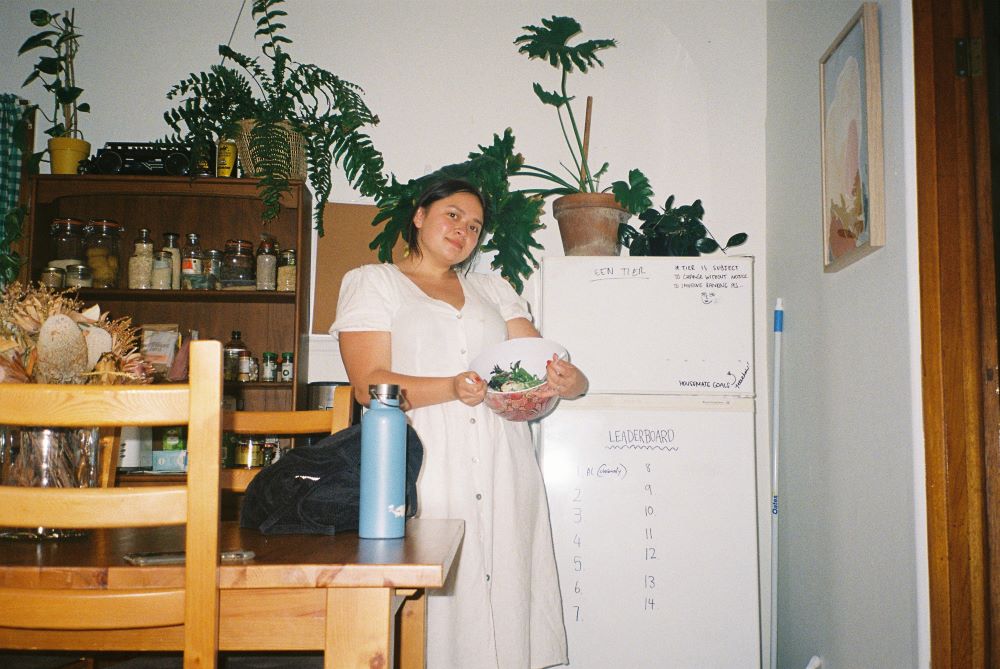 Act One:
Losing You by Flyte
I'm not going to lie, the start of 2022 was a bit gloomy, I was grieving and trying my best to get through it. My memory of this time is a bit scattered but mostly I was finding comfort in mundane things like cleaning the house and any routine I could find. It's all a bit of a distraction but sometimes you need it! The nicest feeling after a while was weirdly feeling equipt to get through it and feeling held by loved ones. (Sorry! A heavy one to start but important to me!) 
Act Two:
Betsy by Billie Marten
Roughly mid-year I went away for a week to focus on writing. I got an air bnb in Daylesford where the big lounge window backed out onto a bunch of trees and open space. It was my favourite kind of weather, a little cold but the sun was out. I'd wake up before the sun came up and start writing whilst attempting to light the fireplace that I knew I couldn't light. I was alone for the whole week and although by the end of the week I was very desperate to talk to someone in person, I just felt calm.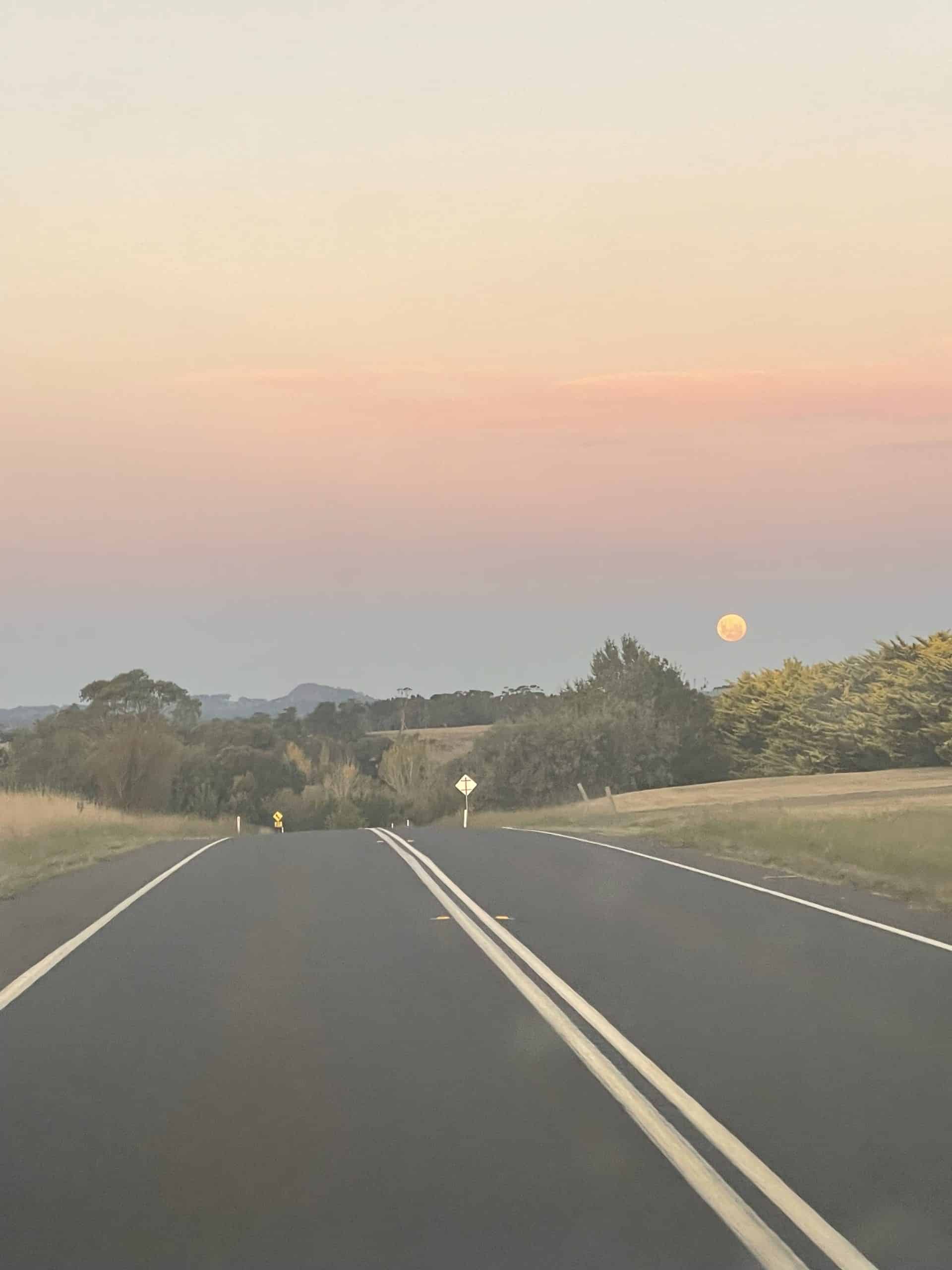 Act Three:
Cozy by Beyonce
The end of year always feels a bit chaotic but can feel good chaotic too. There's always so much on and so much you can do. My favourite times are with my friends, in one of our backyards. We'll have a drink and catch up and it'll most likely end with dancing or a heated card game. We'll stay outside until it gets dark or there's too many mosquitos but it's just the best place to be, so fun and easy.
And here's to 2023! Explore the other artists Slumber Mag has featured this year.