Nearly five years out from her debut LP, Brooklyn's Aerial East is back with Try Harder, a record that promises to start off 2021 with power and grace. Try Harder is a record that feels so secure in its position but restless in its spirit, and every track feels like the ghostly manifestations of memories that haunt us in our new adult lives. In November, we got the chance to catch up with East over the phone to chat about the so-called American southwest, The Barbz, and the forests of cacti that inspire her to be bold.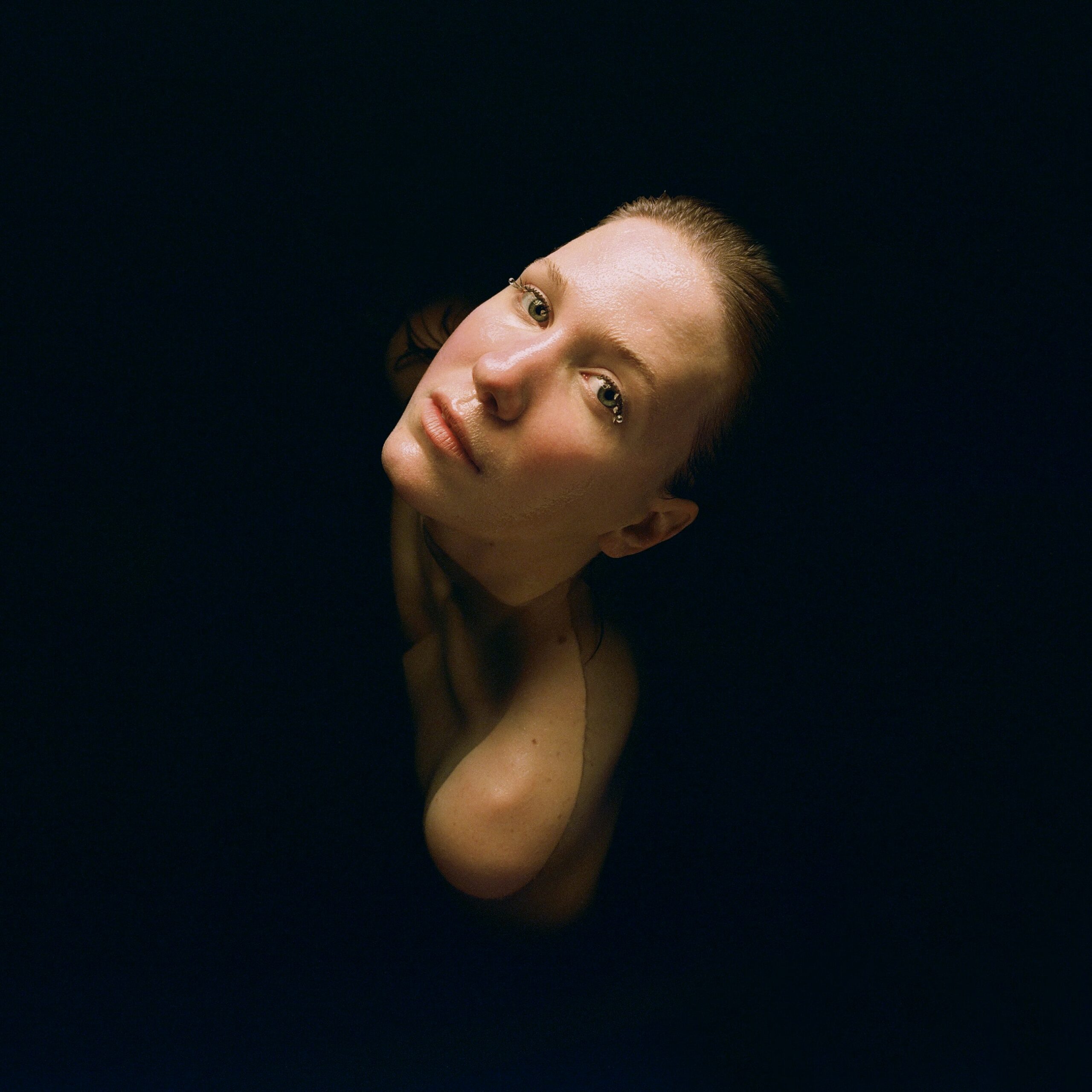 Slumber: There's a reality you face in Try Harder — both of feeling untethered/disconnected from place, but then also telling stories that humanize the characters of Texas, leading to a real sense of place. How do you feel like, as an artist, you've gotten to marry that sense of placelessness with characters who have such a specific place?
Aerial East: Part of the reason that I feel untethered is because I've lived in so many different places; I feel so disconnected from these lives in worlds that I've lived in. New York is my home now, I've lived here longer than I've lived anywhere else, but I have deep connections from my youth to different geographic spaces. That's what makes me feel so unrooted. Remembering those characters and those places is grounding to me. 
Slumber: That's awesome. As a longtime northeasterner, what would you say your relationship to Abilene or Texas is today?
Aerial: It's pretty distant, I haven't been there in a long time. I have a lot of love for that landscape and there are people that I've loved who still mean a lot to me but to whom I'm not that connected anymore. But, I really wanted to make the record in the desert. We talked about going down to Arizona and renting a house and building a studio there to just be in that world to make the record. It didn't really make sense to do it that way, but it was a really fun idea while I was thinking about it.
"I really wanted to make the record in the desert. We talked about going down to Arizona and renting a house and building a studio there to just be in that world to make the record."
Aerial: I've been dreaming about going [to the desert] for a long time. I wanted to shoot the "Try Harder" music video out there, but obviously traveling became unsafe, so we shot it here in New York. I miss that landscape a lot! I would like to go back there soon, I haven't been in a while. I don't have a lot of connections there still. 
Slumber: I'm glad you mentioned the "Try Harder" video, I think it's super cool and haven't really seen anything like it. Is that a continuous take?
Aerial: Yes!
Slumber: Wow! That's so cool. So, outside of your interest in shooting a video in the desert, if you could shoot another music video anywhere in the world, where would you want to go?
Aerial: When I was in elementary school, we lived in Tucson, AZ, close to Saguaro National Park. Saguaro are those cacti with the arms that look like goal post arms. There's just this forest of these gigantic cacti, and I would really love to go there. I would also really want to go to Iceland. There are these volcanic deserts in Iceland that are black and green and they look like they're on another planet. I also talked about going there to make a video, I think those are really stunning landscapes. 
Slumber: Those definitely feel like they'd fit well on the album, with all the ethereal and still poignant production on Try Harder.
Slumber: If you were going to give your fanbase a name, like Nicki's Barbz or the Directioners, what would you want to call them?
Aerial: Oh! What would I want to call my fans? I don't know! I have no idea. I've never heard of the Barbz or the Directioners, I didn't know about that phenomenon. I really don't know what I'd call my fans. 
Slumber: OMG, that's a good thing. It means you're not spending too much time very online like I've been. 
Aerial: What does that mean, the Barbz? Where does that originate?
Slumber: I forget where it originates, but it just describes people who are intense fans of Nicki Minaj. They'll defend her at all costs and it's just part of that pop star phenomenon of standom. For One Direction, it was the Directioners. Mariah Carey calls her fans her Lambs and Lady Gaga calls them her Little Monsters. 
Aerial: Her Little Monsters, huh! That's kinda religious.
Slumber: Definitely!
Aerial: The Lambs are sweet, one of my best friends in Texas is named Angie Lamb.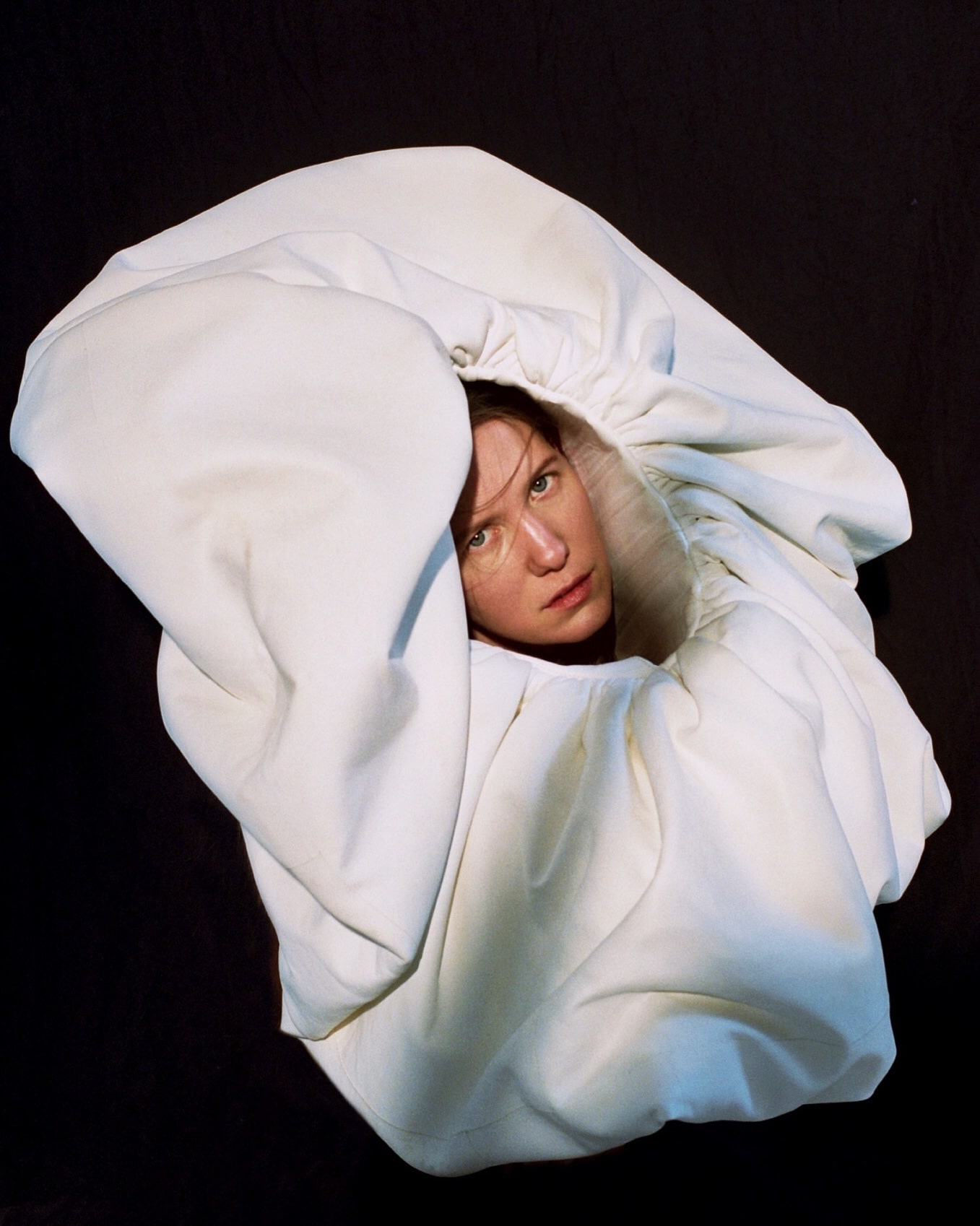 Slumber: Nice. I also resonated with how you talk about feeling realigned when you look at Agnes Martin's paintings and the connections those paintings have through the senses in your work. Do you have any favorite paintings or paintings you really reference? What do you feel when you see those?
Aerial: Oh, I don't know the names of them, I first was introduced when she had an exhibit at Dia:Beacon. That was a while ago, but I thought they were so beautiful. I saw some paintings in another museum, I forget where, maybe Boston? I don't know what they're called though! I just really remember the feeling. Knowing that she was in the desert when she was making all this stuff really resonates. It's very meditative.
There's this beautiful picture of her studio that I saw somewhere that's just an empty room with a beautiful desk. You can imagine her in this very sparse environment, just meditating on lines. It's nice.
"I just really remember the feeling. Knowing that she was in the desert when she was making all this stuff really resonates. It's very meditative."
Slumber: Painter and practitioner of minimalism, for sure. One thing I've been asking everyone out of curiosity is that with lockdown happening, I've been forcing myself to pick up new skills. Have you picked up any new or wacky hobbies in lockdown?
Aerial: I wouldn't say that I've picked up any wild or wacky hobbies, but I have been reading so much. I got an ereader and I've been reading so, so much and that's been really nice. I also unfortunately have gotten obsessed with online shopping, which is kind of torture because I feel like I've been baited by a capitalist bug. I have no money, so I'm just thinking about stuff I want to buy all the time, which I'd managed to avoid doing up until this point. It feels new. But overall I've been reading a lot.
Slumber: Yeah, you post some cool hard-hitting books on Instagram every now and then, it's always so awesome to see. I have not been able to read much, my brain is fried. 
Aerial: Yeah, I think a lot of people are having trouble focusing these past few months, I don't think you're alone.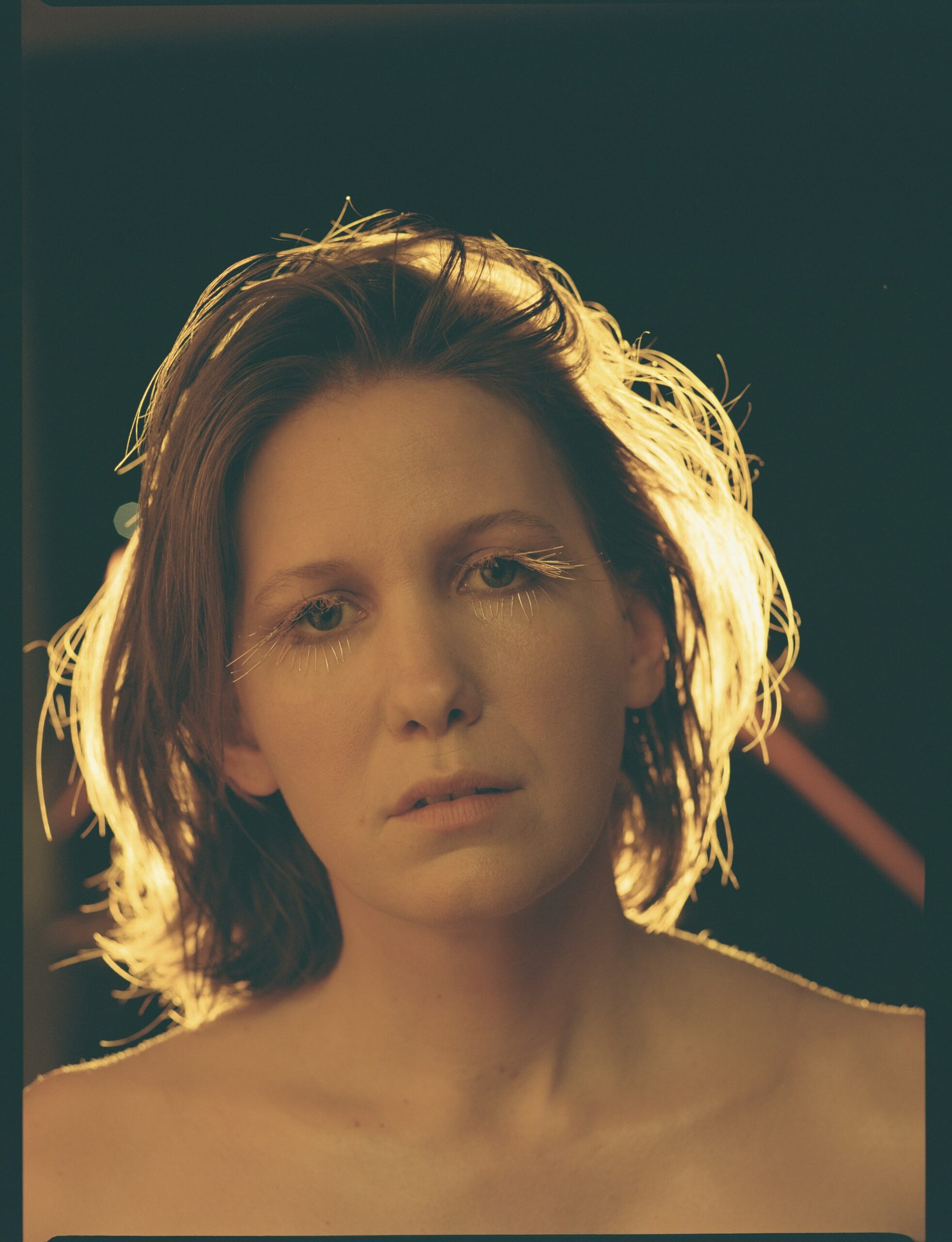 Slumber: Next winter or spring, if you could tour for Try Harder, where would you most want to go and who would you want to tour with?
Aerial: I don't know! I've never gone on tour, so I don't know what it's like to play anywhere else besides New York. I think going to Europe would be amazing, I'd like to tour around there. Also, the record is centered on America and meditating on healing this divide, so it would be really important to me to play these songs around everywhere in America. I love playing shows with Okay Kaya, she's one of my favorite contemporary musicians. She works on a couple of songs on this record. I love everything she does and I think she's a genius. I love playing shows with her. That would be my ideal situation, touring with Kaya.
Slumber: Your cover of "Running Up That Hill" is also really great, it put all the emotions from that song back on the map for me. Do you have any advice for other musicians who want to pay homage to those songs that made them through a recorded cover?
Aerial: I think my advice to other musicians has simply always been to be yourself. Trust yourself – in this case it can be especially hard to trust yourself. Art and music that's really honest is always my goal, and it's always what I want to tell other people to do. Just trust yourself with it.
Listen to Aerial East's latest single "Try Harder" below: