One of my favorite qualities about music is its elasticity. That certain flexibility it has to mold to a given context–whether it be a particular setting, timing, or most forcibly, the artist's direction. Often, we see this reimagination through covers or remixes, where musicians aim to shape work, even if not their own, through a personal lens. However, there are also instances when music develops naturally with the original artist's growth. In this way, rather than remaining static, the work evolves, composing and uncovering new meanings as they take on their writer's experiences.
In making her new EP, Juniata–Nashville-based artist, Becca Mancari, saw this change for herself. Creating a short collection of primarily re-recorded songs from her previous album, The Greatest Part, her new acoustic renditions assume a strikingly different life. Contrary to their album counterparts' tight and progressing energy, on Juniata, the same melodies feel expansive. With their newly softened borders, Becca allows ample space for emotions and meanings not captured in their previous recordings. It's a noticeable shift that marks a year not only in the album's life, but in Becca's as well as she's experienced moments, dreams, and lessons that inspired this new release.
I sat down with Becca to discuss these influences behind making Juniata, and in the process, we also talked about her recent travels, their love of Frank Ocean, and how they've been spending their time during the pandemic. Read our conversation below.
Slumber: Three of the four songs on your new EP, Juniata, are reimagined versions from your album The Greatest Part which you released mid-last year. There's something so interesting about seeing how a particular song can take on various sounds and various meanings. Is there anything about these songs that made you want to re-record them, anything else you hoped to convey, or experience with these new renditions?
Becca Mancari: Personally, I feel like great songs can and oftentimes should live differently!  I felt that when I made The Greatest Part I really was not even ready to have the music match the emotions of what I was saying, I honestly did not know if I could have gotten through the live shows with the performances we captured on Juniata, but I am ready for them to be heard in a new way now. It's hard to be vulnerable. but it was time.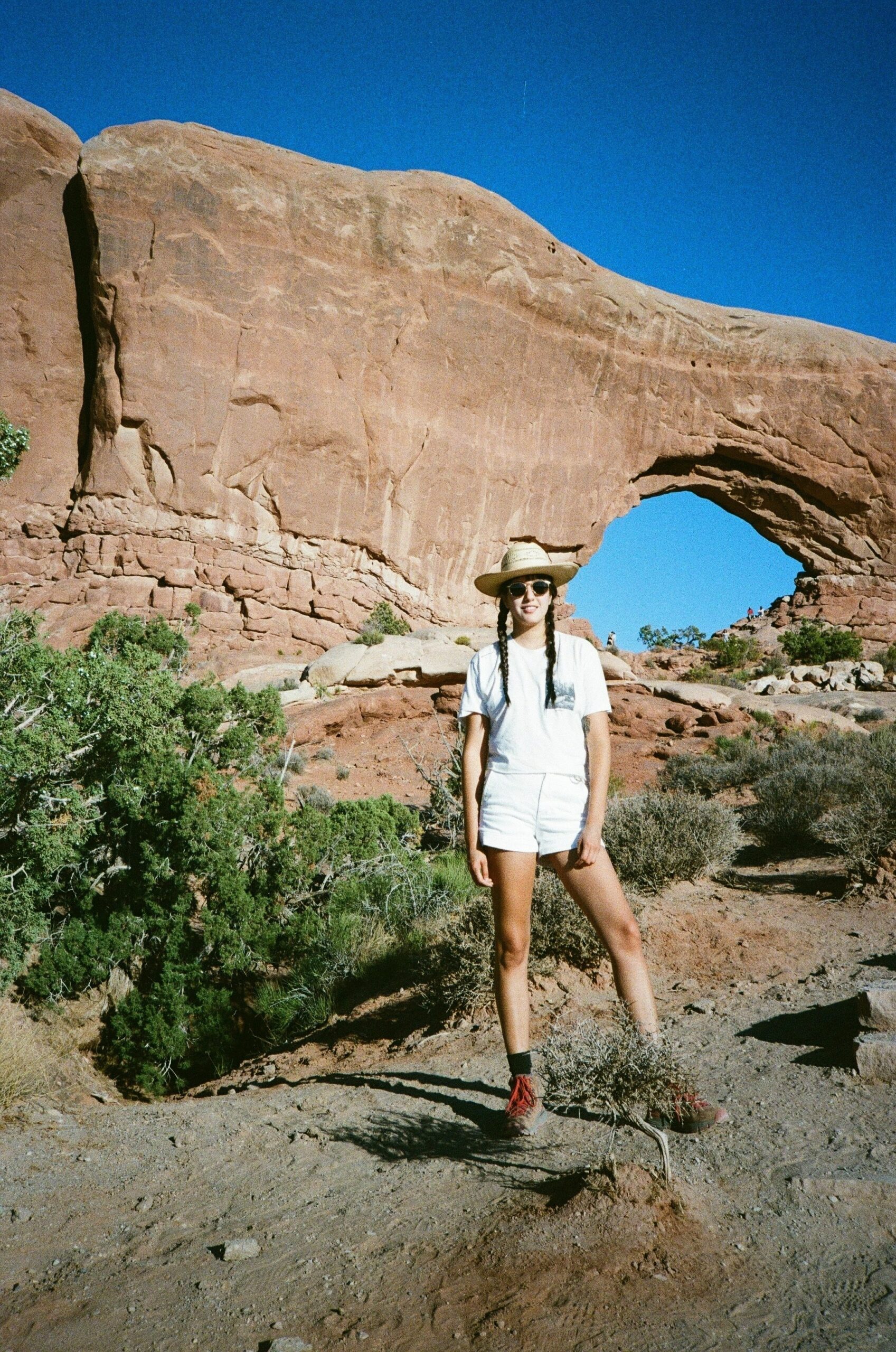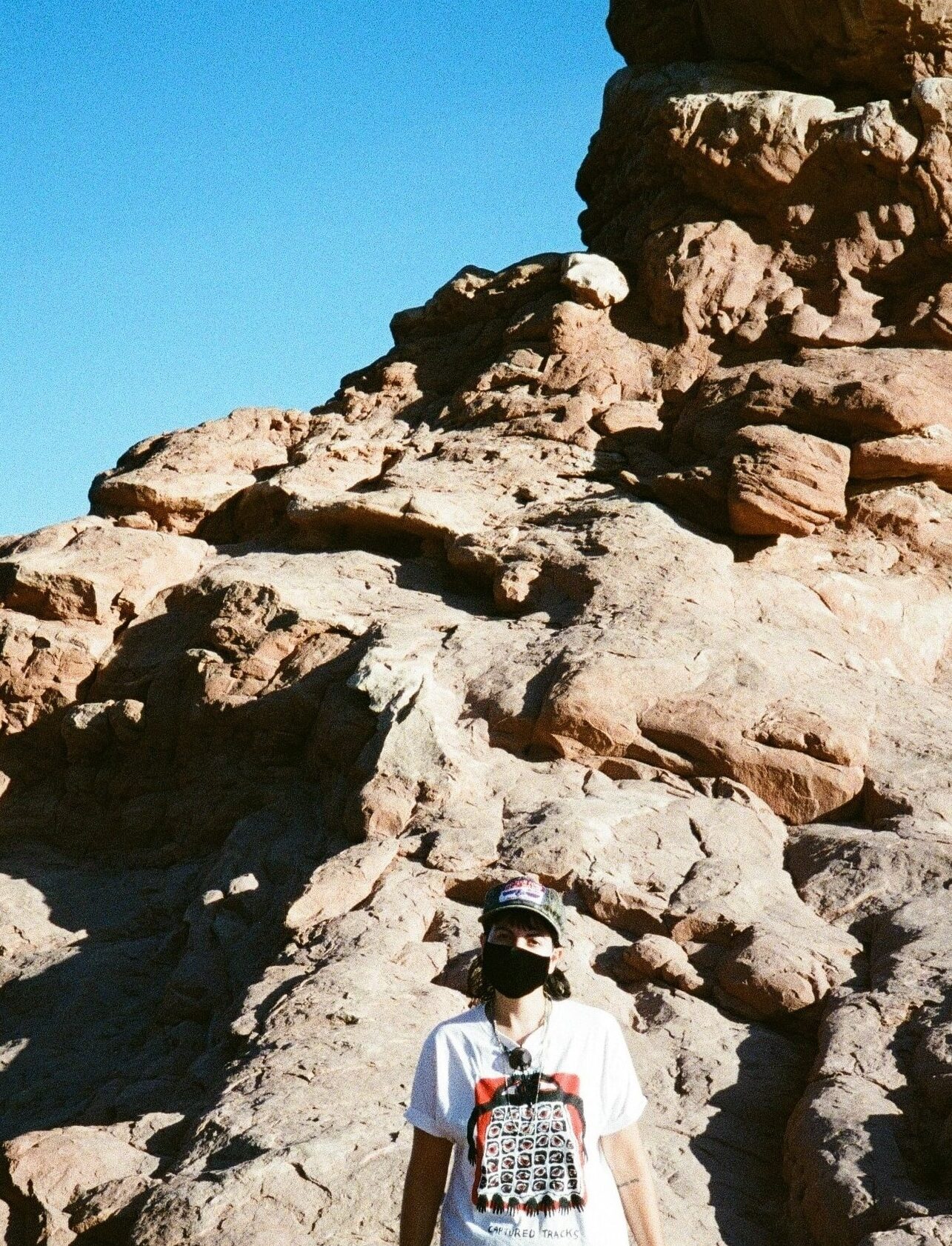 Slumber: It feels like an interesting juxtaposition that the photos we are pairing with this piece are from a road trip you took around the release of your last album–a trip that was outward, exploratory, maybe to places you haven't been? However, we are now speaking during the release of your EP which centers rather on the feeling of coming home–even being named after the river you spent your childhood, "Juniata."
Do you think you're in a different place creatively as we head into the rest of 2021–almost a year from when these photos were taken?
Becca: I am definitely in a different headspace in 2021, but it has been hard fought for, you know? I think for years I was in survival mode, and barely even seeing what was around me. I am really trying to practice meditation and being in the present, but for me to move forward there was an element of letting go of the past. Of fully facing the reality and embracing the past, but not staying stuck in the loop. As I am beginning to write new songs, it does feel like I am coming alive again, and really staying in the present is pretty powerful. I am excited to see what will come from that place, and I feel more creative than ever!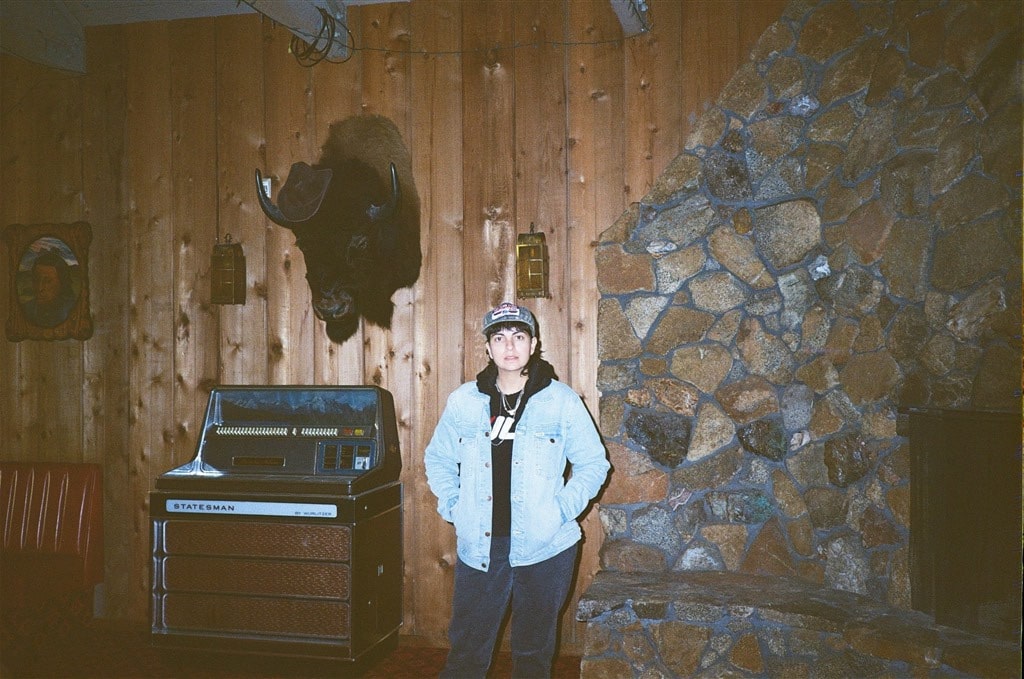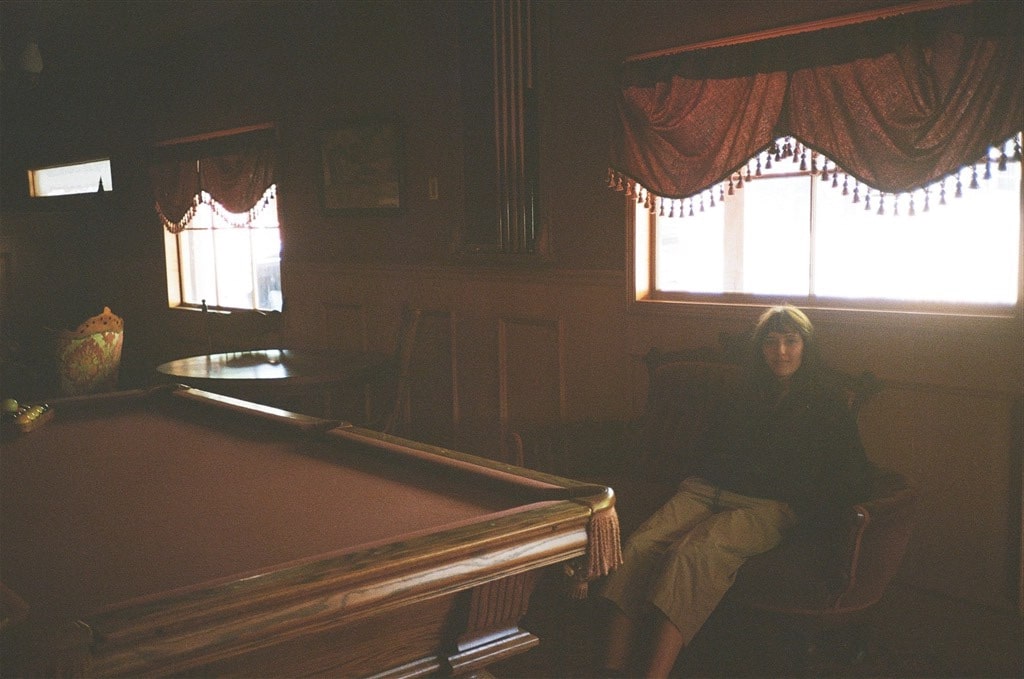 "I honestly did not know if I could have gotten through the live shows with the performances we captured on 'Juniata,' but I am ready for them to be heard in a new way now. It's hard to be vulnerable, but it was time."
Slumber: What's the song you wish you could've written and why?
Becca: I am just going to say the one that I recently was listening to, "Two Slow Dancers" by Mitski, it just crushes me. It's kind of perfect. It's incredibly sad, and nostalgic…and don't even get me started on the melodies.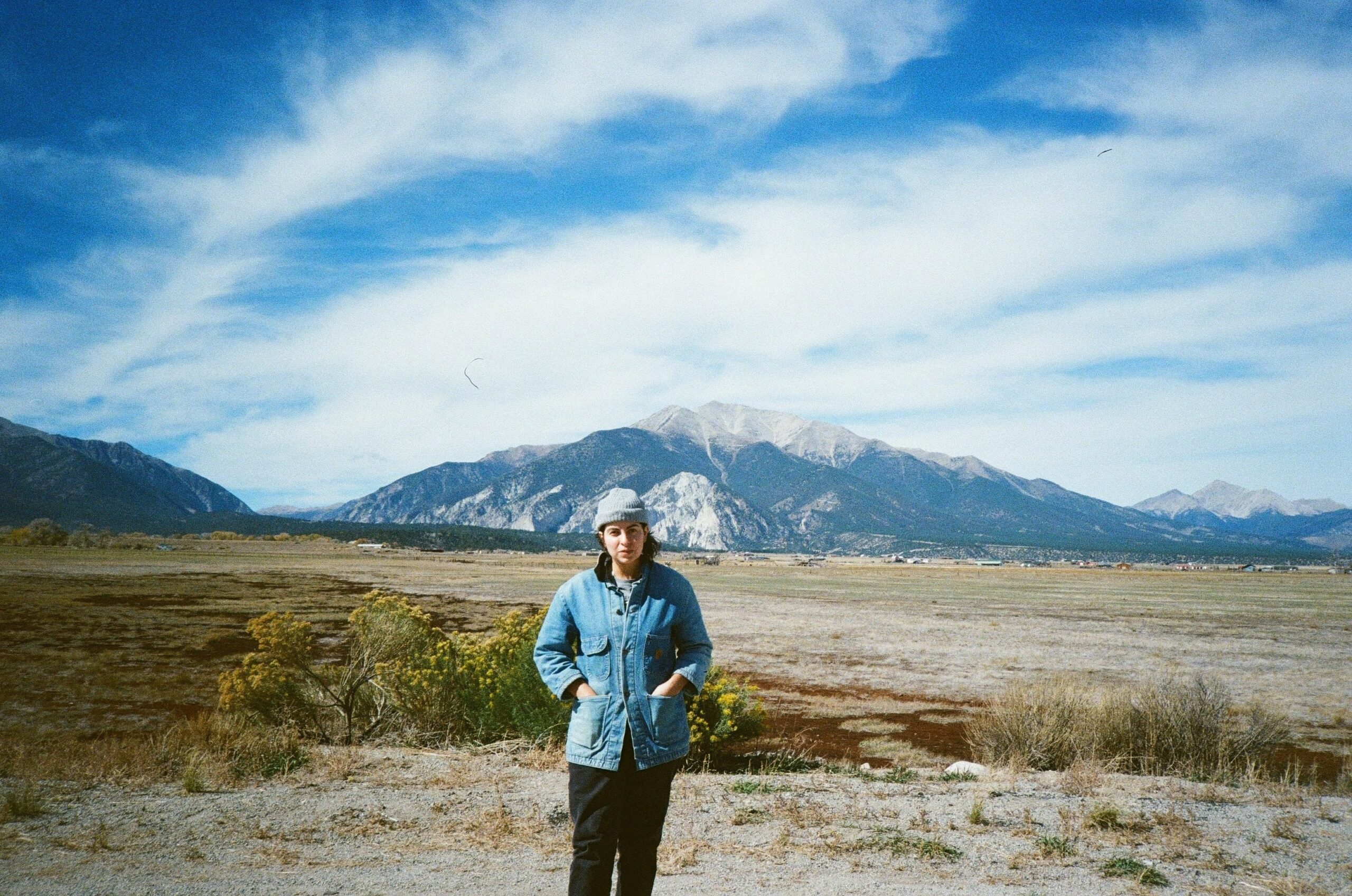 Slumber: How have you been spending your time during the pandemic? Have you started any new hobbies, or more generally, any new part of life you've discovered that excites you?

Becca: I actually have been incredibly busy for most of it releasing a record and recorded the EP, so in many ways, I feel like I haven't really stopped. I do think I will never be able to go back to the way I was touring before the pandemic. I was an absolute road dog and I have realized that there has to be a better way to be a full-time musician. Mental health is a huge struggle in the community of artists and I want to start advocating for us in a bigger way.  I have also been really enjoying being outside, and building a little garden, nothing fancy, but it makes me happy.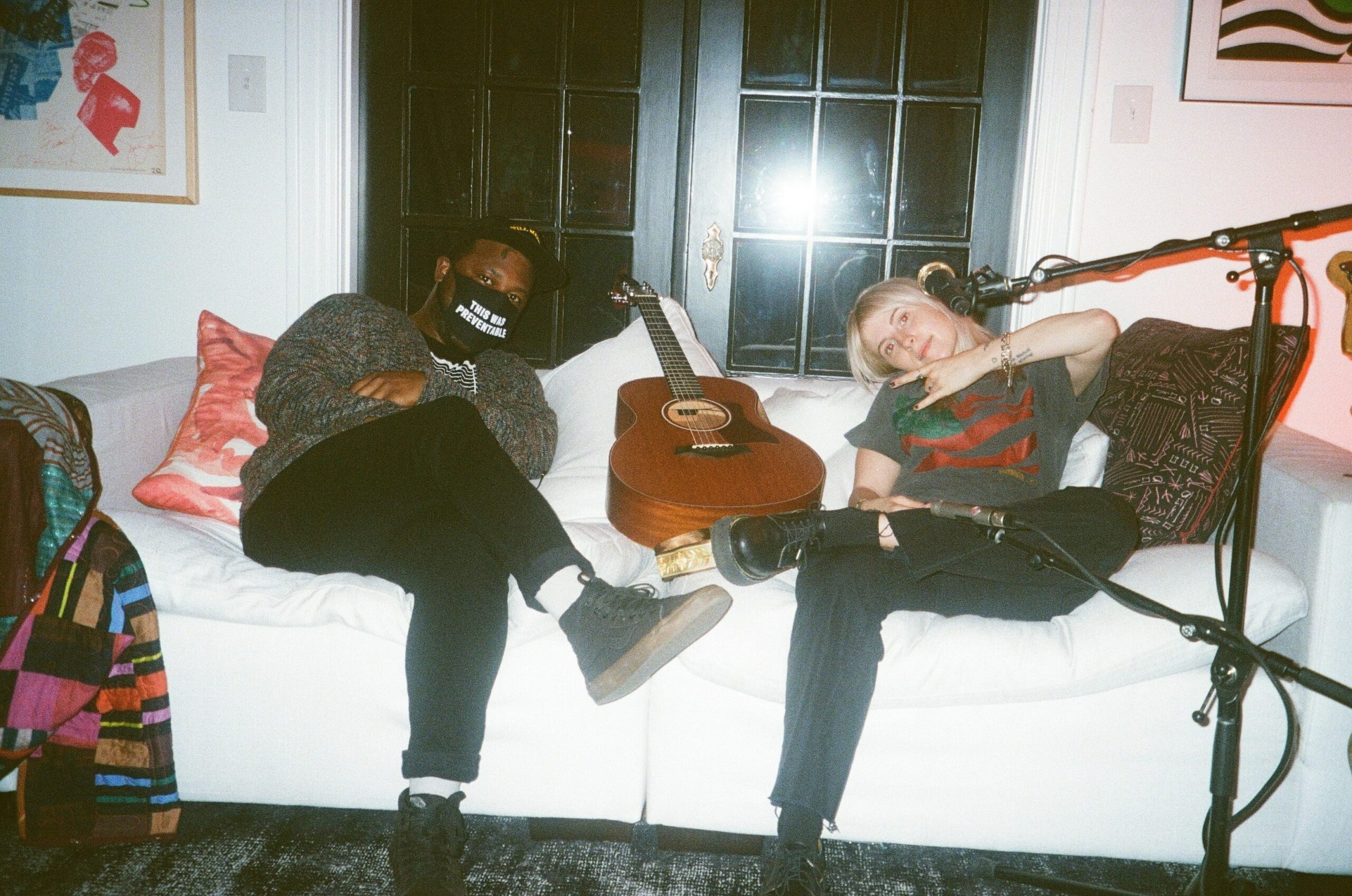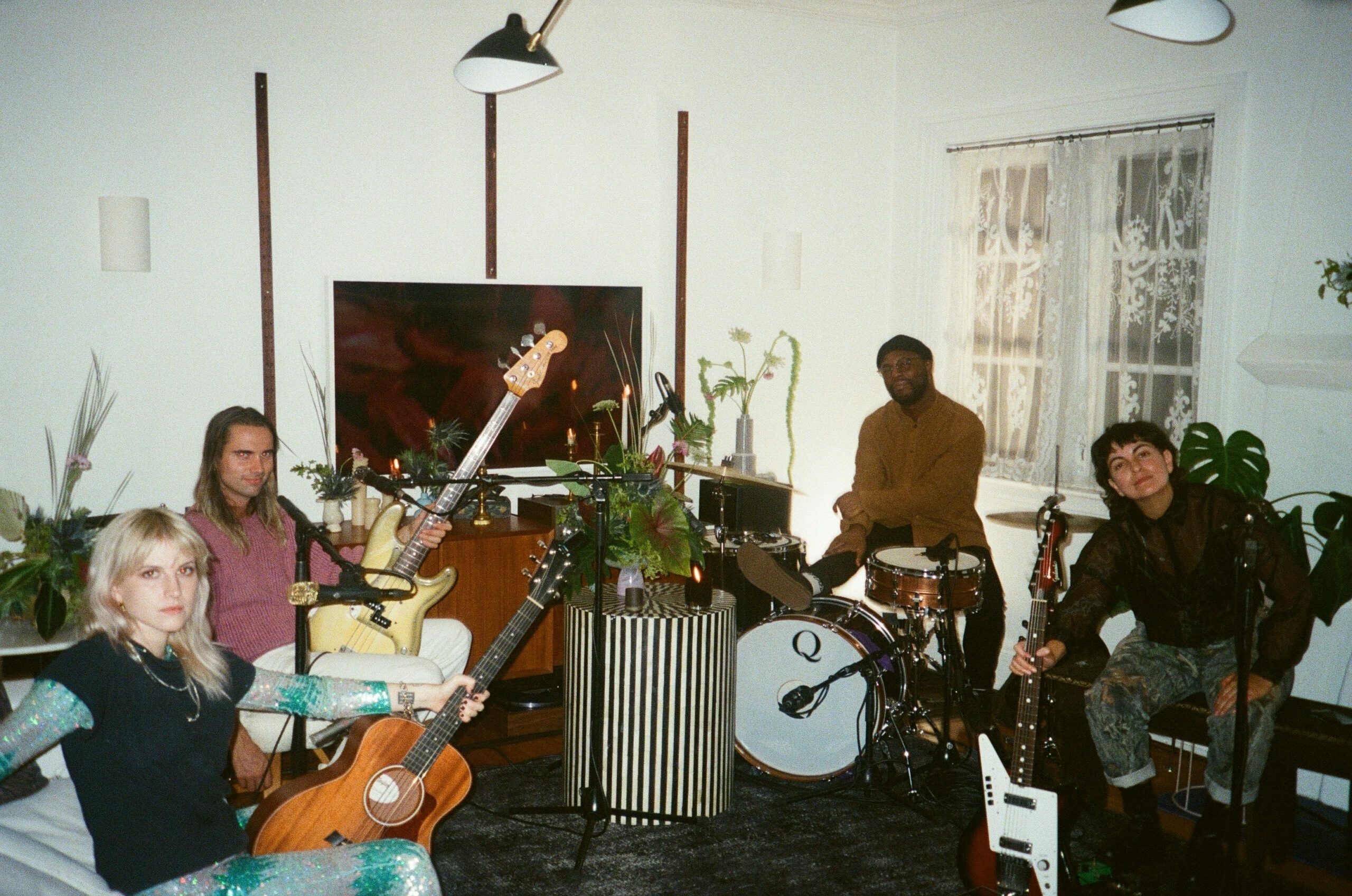 Slumber: Was there anything about your trip pictured here that still sticks with you? Any favorite memory you could tell us more about?
Becca: So, these photos are from two separate trips, one with my partner where we took a cross-country trip all the way from Nashville to the Redwoods and back. The other photos are from my solo trip to my childhood home in rural Pennsylvania.
One of the most emotional parts for me was the shot of the blue house on the hill, it was my childhood home, and it looked almost the exact same except the trees we planted were fully grown now. I drove up the long driveway and snapped a quick photo, but the man who lived there now waved to me, and I introduced myself. He was very kind and told me he had heard stories about the family that lived in the house, and how he knew about the small church that my dad started in the basement of the house. It was just a full-circle moment for me, and as I looked up at the big blue house one last time…I could almost see my family waving from that big porch.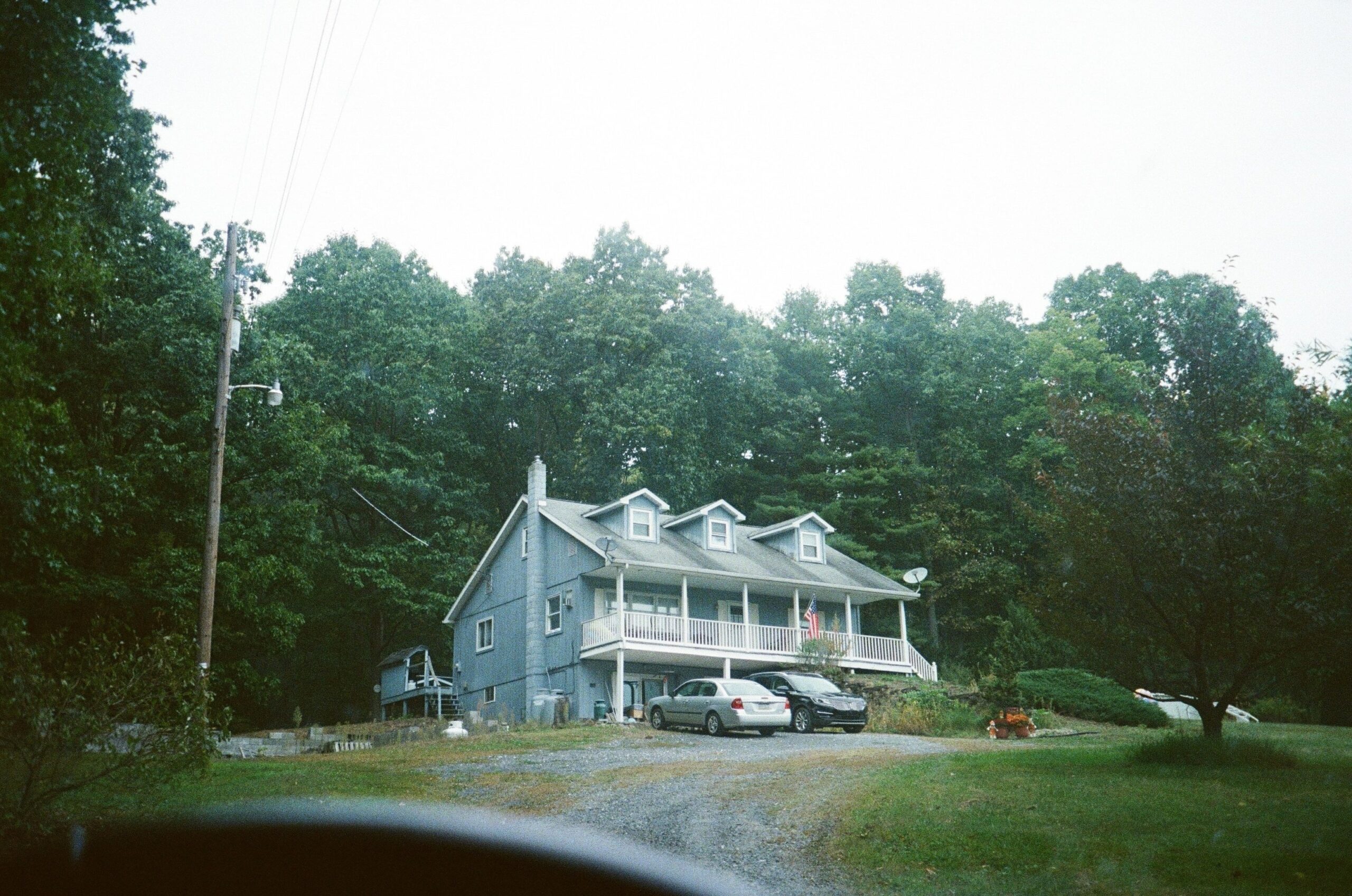 Slumber: Along those lines–what's a song you simply can't imagine a road trip without?
Becca: I could not live without Frank Ocean music in general, and I always listen to him when I am on a trip. He always makes me feel all kinds of ways, immediately.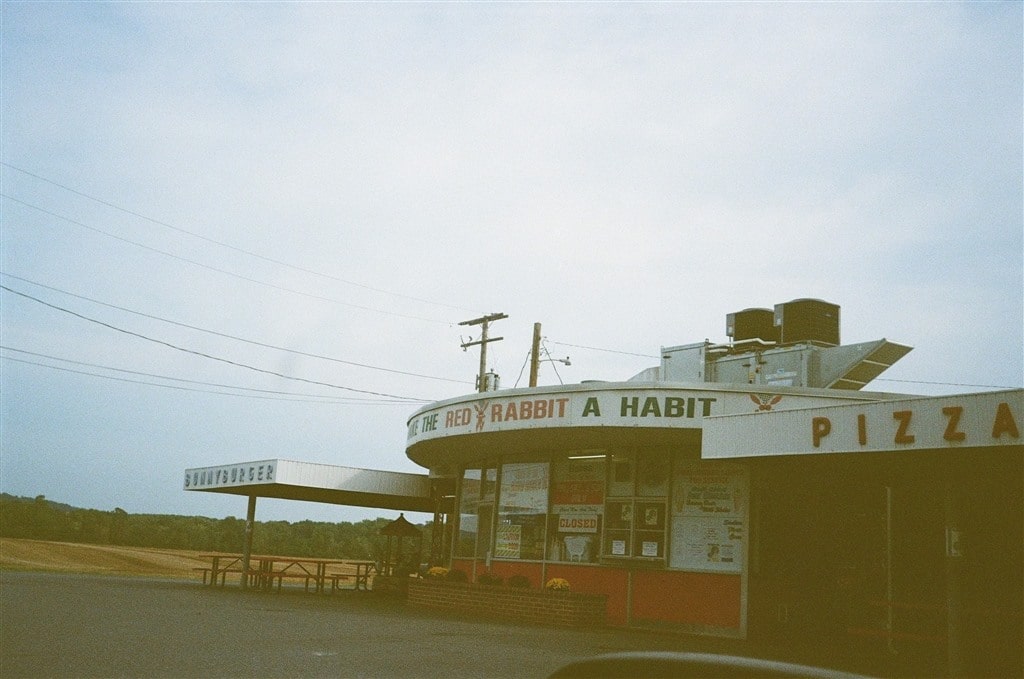 Slumber: I like to think that anytime we spend so much time and effort on a creative endeavor, whatever it might be, we learn something from it, what have you gained or what lessons do you think the EP has instilled for you moving forward to your next project? Is it different from your past two full-length records?
Becca: Recording this EP helped me move forward with a new kind of confidence, I am learning how to record at home now, and it's motivated me to start producing my own records fully. That is my long-term goal to produce my own and eventually for others!
"My hope is that [my EP] will help others in some small way to break down their own walls and feel like they too can be free. That's the hope I have for all of us, to truly heal no matter how long or how hard..."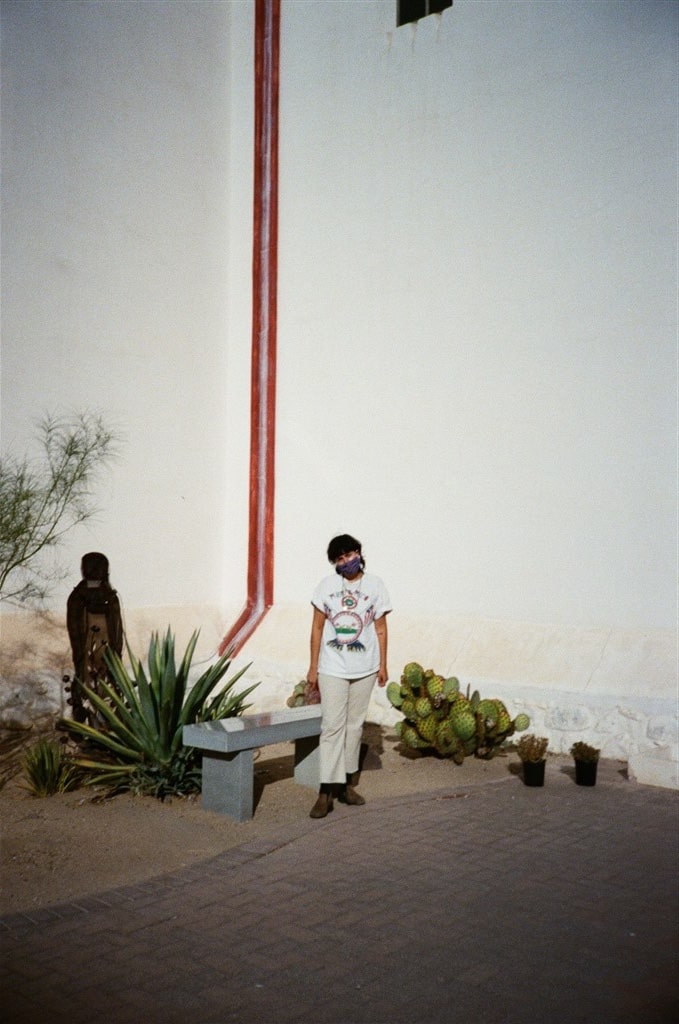 Slumber: I know that you had dreams of Juniata, the river, before you recorded this EP.  I was wondering what your thoughts on dreams were more generally. I know there's no agreed-upon reason for them or importance conveyed in them–they're very elusive in that way. But that fact, I also think allows space for people to view them as they want, or maybe don't want. What are your thoughts?
Becca: I want to learn more about the importance of dreams because I can also lucid dream, and at times it feels like a whole other life I am living in my sleep. I have started to write music in my sleep as well, and that's when I get really excited! I used to be afraid of my dreams, but I have worked really hard on looking at them like a gift, and doing so I am able to guide them away from things that scared me.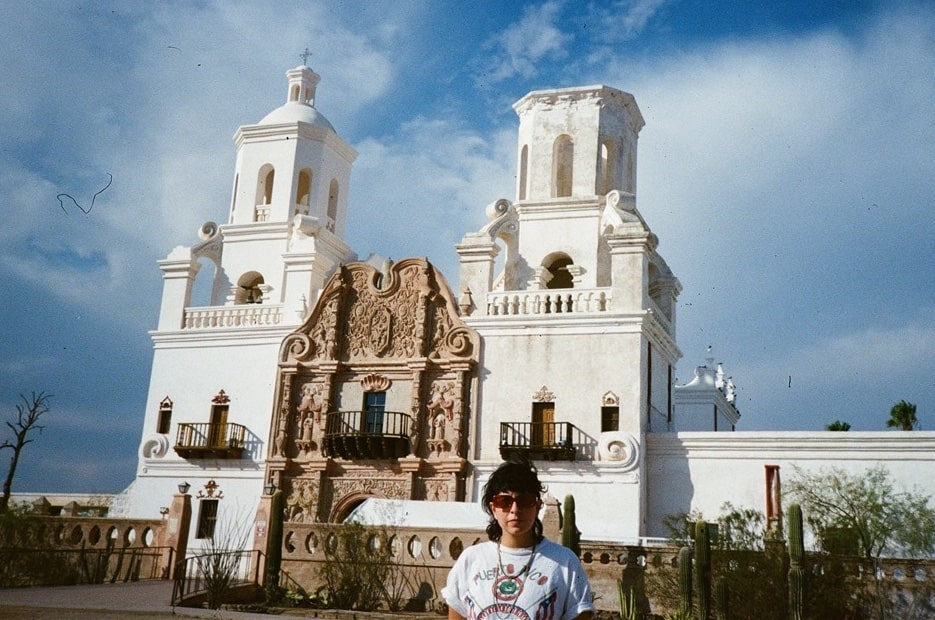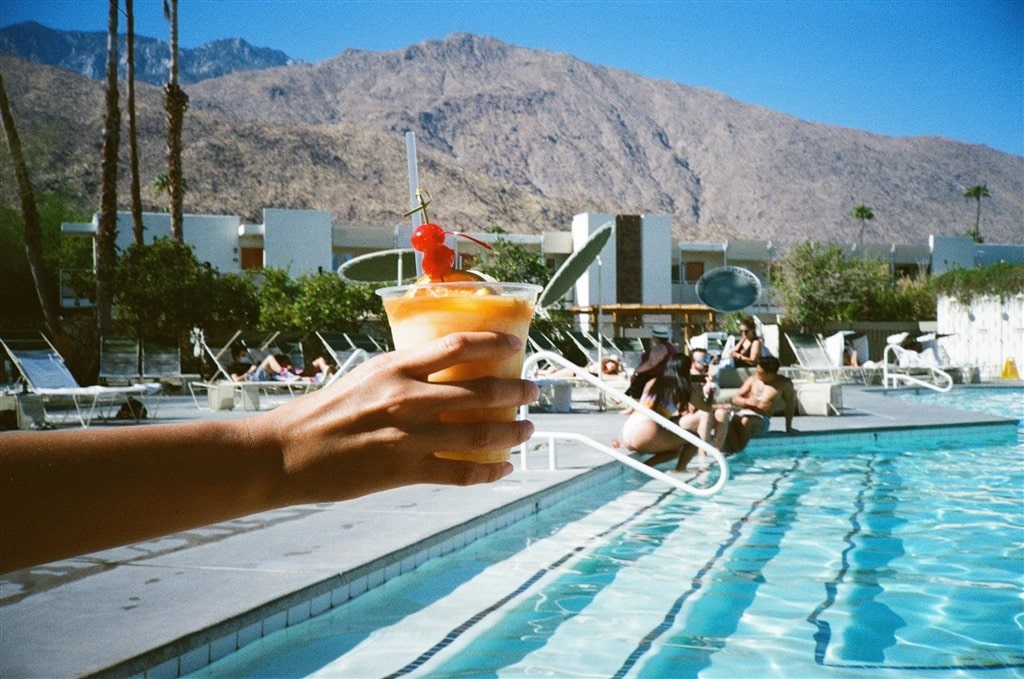 Slumber: What was the first record that inspired you growing up? What excited you about it & how do you feel about it now?

Becca: The first time I heard Parachutes by Coldplay it blew me away, and I know that's probably not cool to admit, but it really did open a door for me at the time. It was like the first thing I heard on the radio, that I felt like I could relate to in that it opened the door for "indie-rock" in bigger spaces than ever before.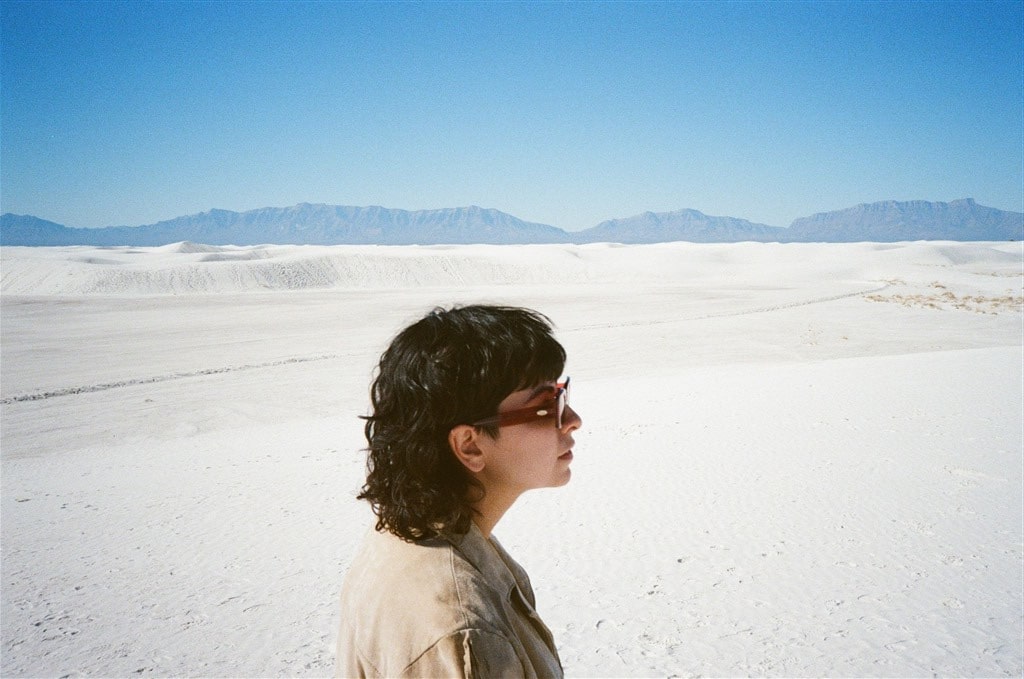 Slumber: I also like to think that our creative endeavors tend to take on their own meaning through the listeners. However, is there anything specific that you personally hope your listeners to gain, feel, or learn through your EP–simply, anything you want them to take away from it?
Becca: At the end of the day, I just want them to feel acceptance and love. I really struggled coming out and built up a lot of walls to try and keep myself safe. I have been slowly tearing down those walls, with therapy and healthier coping mechanisms, and I think this is the beginning of really being vulnerable for me. My hope is that it will help others in some small way to break down their own walls and feel like they too can be free. That's the hope I have for all of us, to truly heal no matter how long or how hard…it's worth it, don't give up…you don't have to be afraid anymore.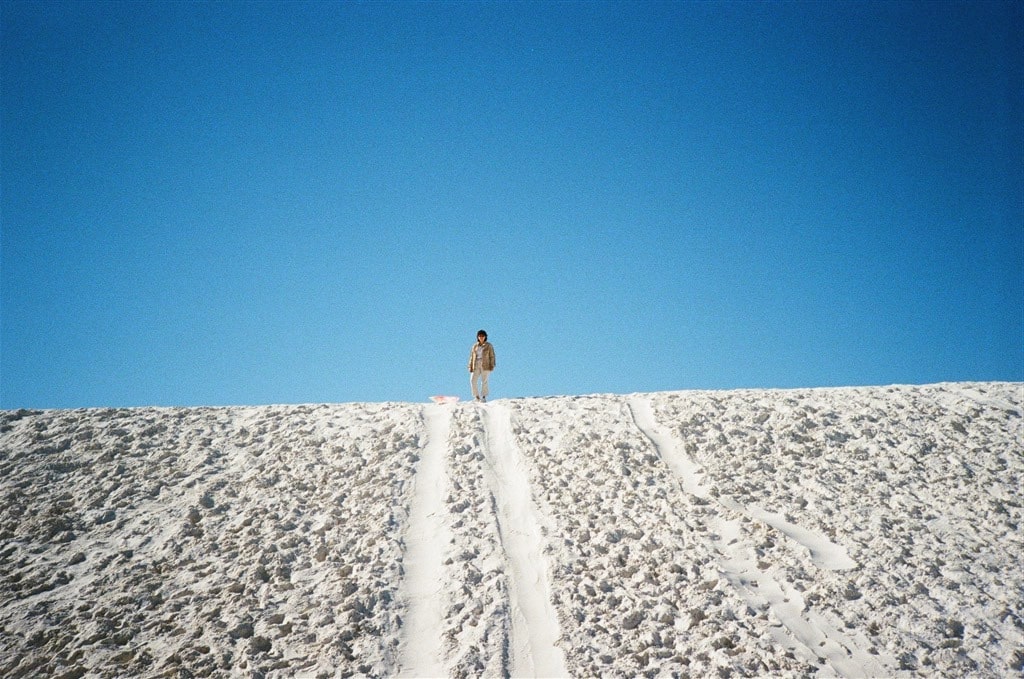 Listen to Becca's new EP 'Juniata' and pick up a copy for yourself below: